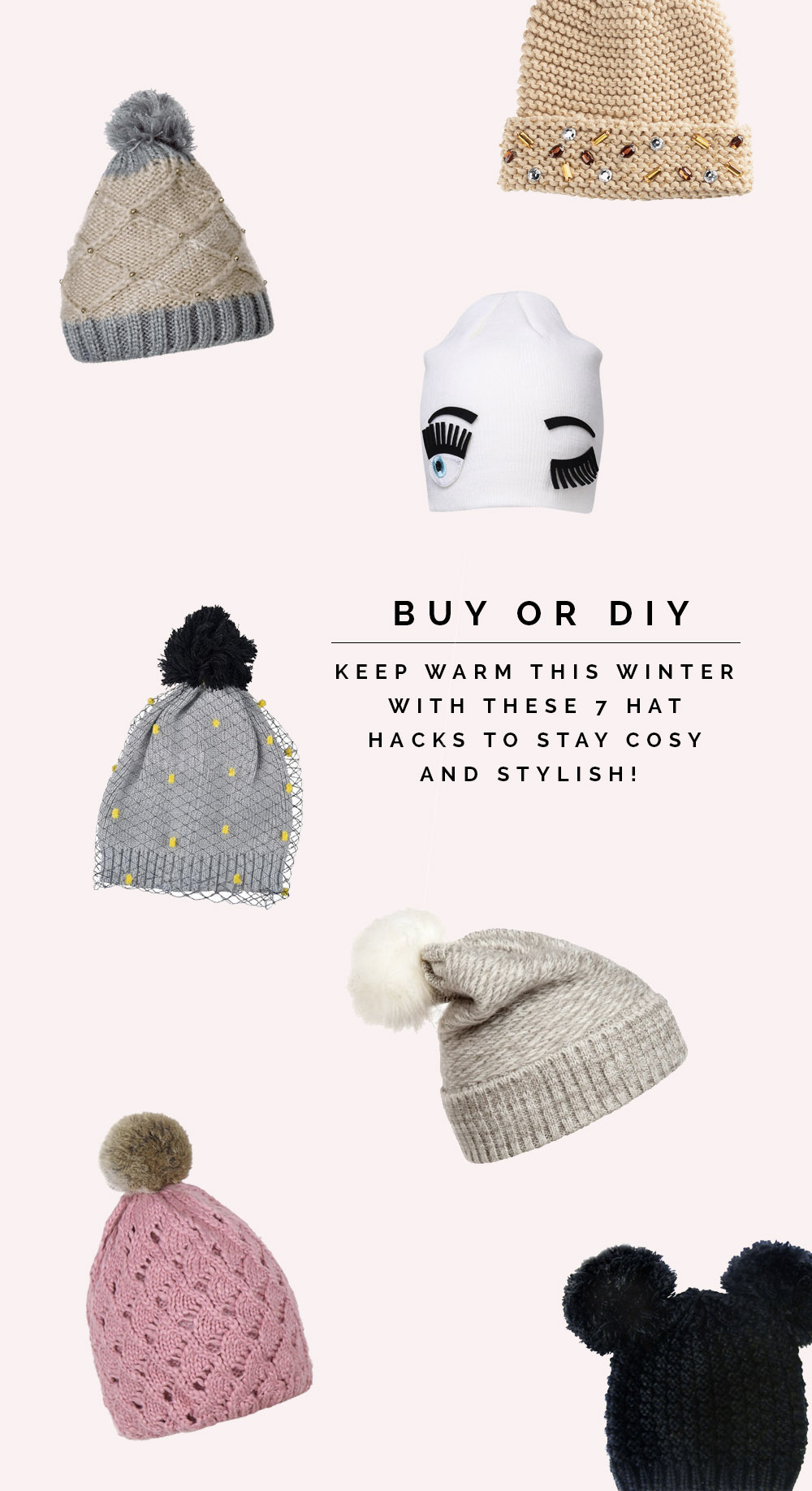 I have that kind of hair that frizzes wildly out of control at the mere sight of cloud, so for me winter is always about how I can keep my hair under control and not look like I'm living in arctic conditions. This means that in any given winter month I have a number of hats for any mood (or outfit) I might be in. So much so that they have gone way past being a practical item and are now part of my daily winter uniform (even if they're not on my head you know there's one in my bag… just in case!)
My hats range from DIY numbers like this Gem stone beanie, to soft, faux fur, pom pom topped, woollies. But you know what they (I) say. A girl can never have too many hats! So here are seven that you can buy OR DIY. Or if you're looking for a bargain check out this collection of winter knitted hats for even more inspiration!
*This blog post was written in collaboration with eBay. All opinions are my own. Thanks for supporting the brands that support Fall For DIY!