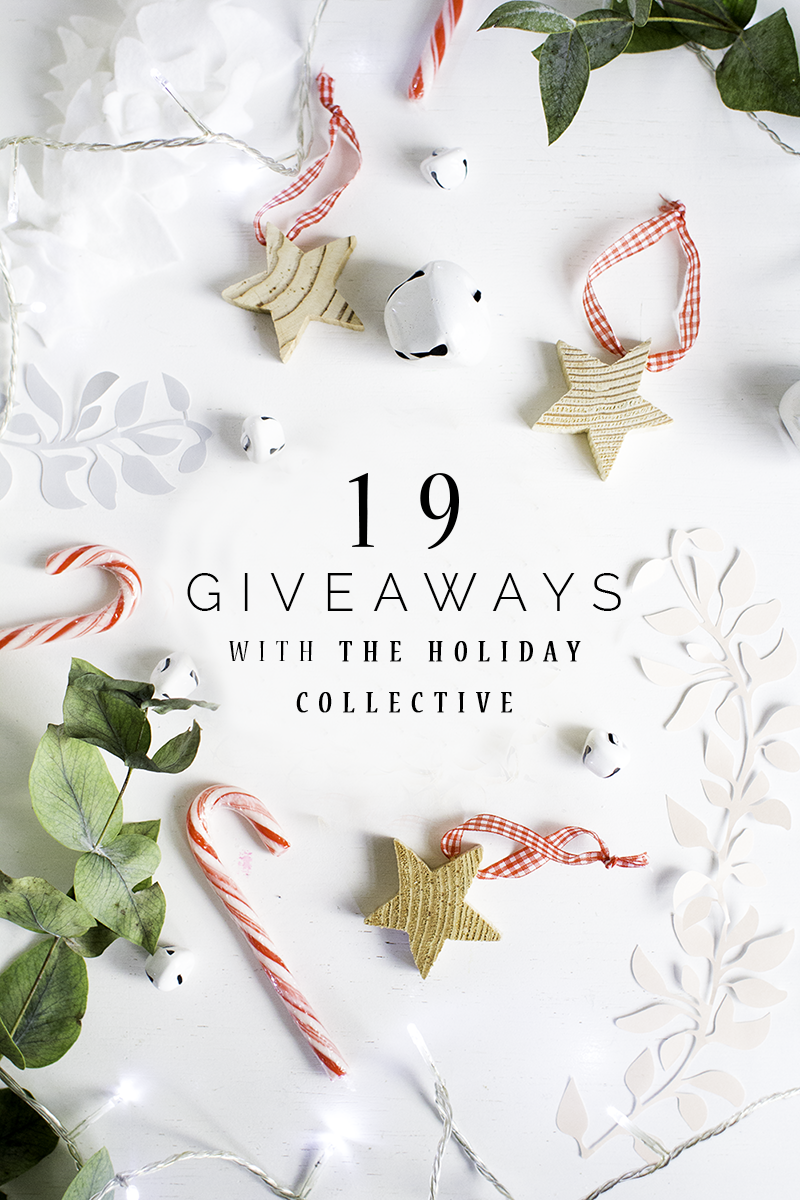 You know I told you about The Holiday Collective right? And you know I told you that we had one or two tricks up our sleeve to help you make Christmas awesome? Well I might have under egged the nog because we've got not one or two, but an amazing 19 giveaways to win some really exciting prizes. In fact I'm a little jealous that you guys get to enter and I don't!
Each of these giveaways will be running for three days so follow me and save this post in Bloglovin or Pin it to make sure you keep up with and enter to win each prize!
Friday Nov. 27 | Design Improvised | $400 box of Martha Stewart Crafts supplies
Saturday Nov. 28 | Pars Caeli | $100 to Seedling
Sunday Nov. 29 | Fall for DIY | Silhouette Cameo
Monday Nov. 30 | Squirrelly Minds | $200 to SnapBox
Tuesday Dec. 1 | This Little Street | $200 to Anthropologie and a beauty assortment box
Wednesday Dec. 2 | Idle Hands Awake | $150 to Artfully Walls
Thursday Dec. 3 | A Bubbly Life | $250 to Pottery Barn Teen
Friday Dec. 4 | Alice & Lois | $200 to Banana Republic
Saturday Dec. 5 | This Heart of Mine | 4 pairs of Livie & Luca shoes
Sunday Dec. 6 | The Merrythought | 1 adult bicycle and 1 kids bicycle from Brilliant Bicycles Co.
Monday Dec. 7 | Shrimp Salad Circus | $200 to Michaels
Tuesday Dec. 8 | Lovely Indeed | $150 to Social Print Studio
Wednesday Dec. 9 | A Girl Named PJ | $250 to BRIKA
Thursday Dec. 10 | Brepurposed | Welcome package & $100 to Spoonflower
Friday Dec. 11 | Damask Love | Cricut prize bundle
Saturday Dec. 12 | Hey There Home | $200 to Pottery Barn
Sunday Dec. 13 | Alice and Lois | Minted gift card
Monday Dec. 14 | Hello Lidy | A pair of Lotta from Stockholm clogs (up to $200 value)
Tuesday Dec. 15 | Lulu the Baker | $200 to Design Life Kids
As you can see I'm giving away a Silhouette Cameo and I've been playing with mine all week to show you some of the things it can do! I've been having the best time creating these paper #craftlays on Instagram! So much fun I'm offering them as phone wallpapers. Just click on the image to save then position as your wallpaper as you like!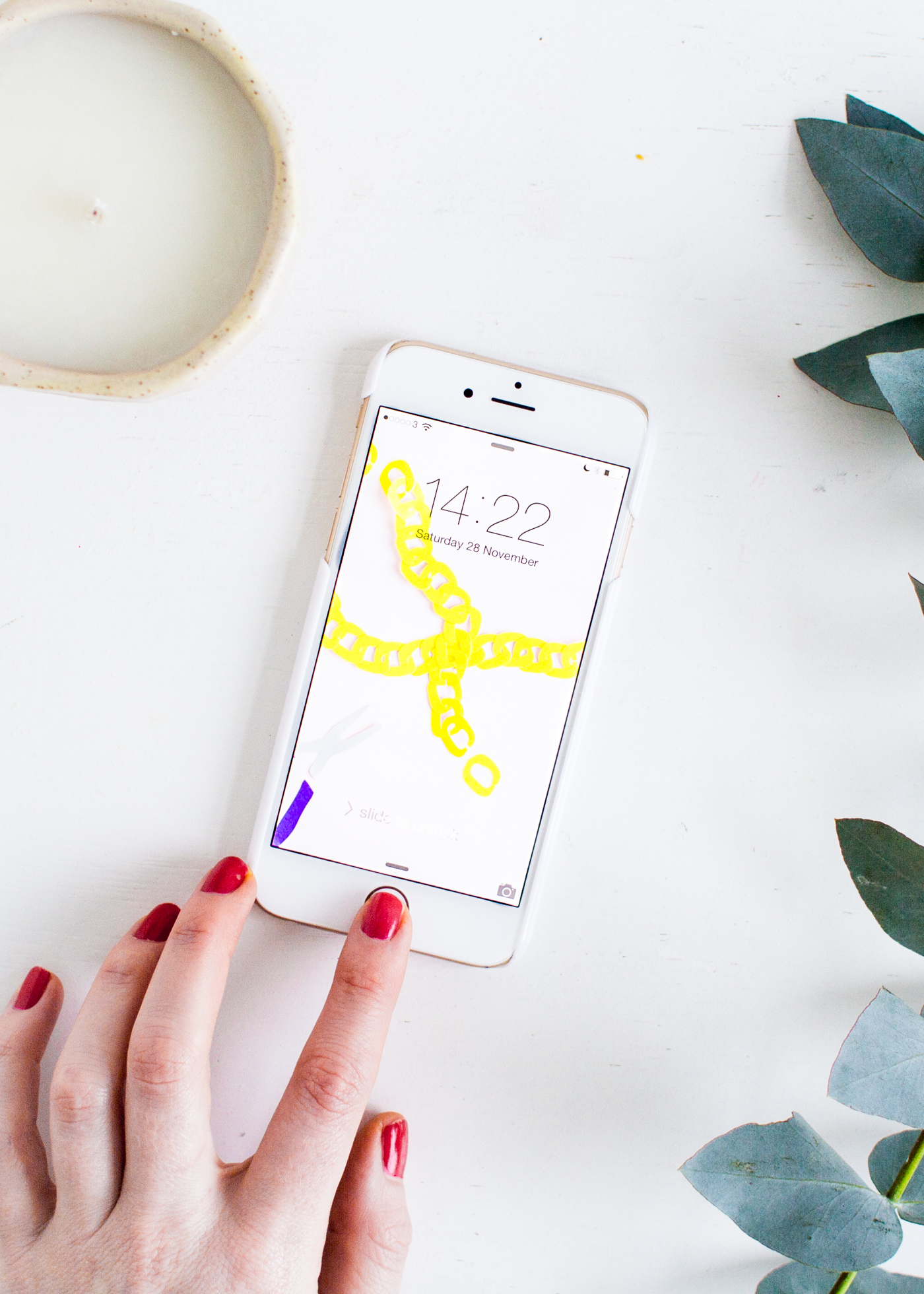 If you can't wait to get your hands on a Silhouette machine for yourself then check out some of the Black Friday deals that are running right now until December 4th:
Free Shipping on order over $50.00
40% off almost everything in the Silhouette America store
20% off Silhouette Design Store Subscriptions
Machine bundles as low as $99.99 including 
Silhouette Mint $99.99
Portrait & Mint $189.99
CAMEO $199.99
CAMEO & Portrait $289.99
Just use the code "BLACK" to get your deal or come back on Sunday if you"re feeling lucky and enter the CAMEO Giveaway!! But before you do anything scroll back up and get entering the competitions on the list above!