It's no secret that I'm not a fan of these colder, darker nights. I spend 6 months of my year wishing it was the other half. Yes,  I'm in love the summer. I like the freedom of leaving the house at a moments notice without having to think about putting on a coat (does it go with this outfit?) or finding an umbrella to somehow fit into my handbag just in case. I love walking out at 9pm an it's still daylight. I feel like I have more time and a lot more fun options to fill it with.
So, when it comes to autumn, winter and lets face it, half of spring I need all the comforts and treats associated with less than average weather to get me through! This means hot drinks, including but not limited to, hot chocolate, gluwine, hot toddies and basically any other warm liquid containing alcohol. It also means making the most of the cold weather as an excuse to never leave the house. It's a time for creature comforts like blankets, good books and candles. Which means it's time to DIY!
I created my own tea scented candles from this tutorial and set it in a glass tumbler. I wanted to decorate the glass and love the look of embossed gold details. Did you know you could emboss on glass? Me neither, but it's so easy. I used this stamp from Papermash which comes with the cutest little acorn stamp too. I know what my next candle is going the have embossed on it! I also got some fantastic stickers and bakers twine from Papermash at the same time. Gold is great for autumn and then into winter so it's the perfect investment for this time of year.
Materials
Leaf stamp | Candle in a glass | Stamp pad | Embossing powder | Embossing heat gun
Optional
Stickers | Bakers twine for wrapping

If you're making your own candle then emboss the glass before pouring in the wax as the heat from the gun will melt the wax. Don't worry if you're using a ready made candle though, we'll talk more about that later.
1. Press the stamp onto the ink pad until it's covered in ink. Carefully line up with the glass and press onto the surface starting at one side and working your way around the curve of the glass. The stamp will easily slip so don't press down too hard with the stamp but be firm enough to transfer the ink. This might take a few tries but you can wash off the ink if it doesn't work first (or second) time.
2. Place a piece of paper under the glass and sprinkle the embossing powder over the ink. Shake off the excess and if there's any extra powder left on the glass wipe it off with a cotton bud.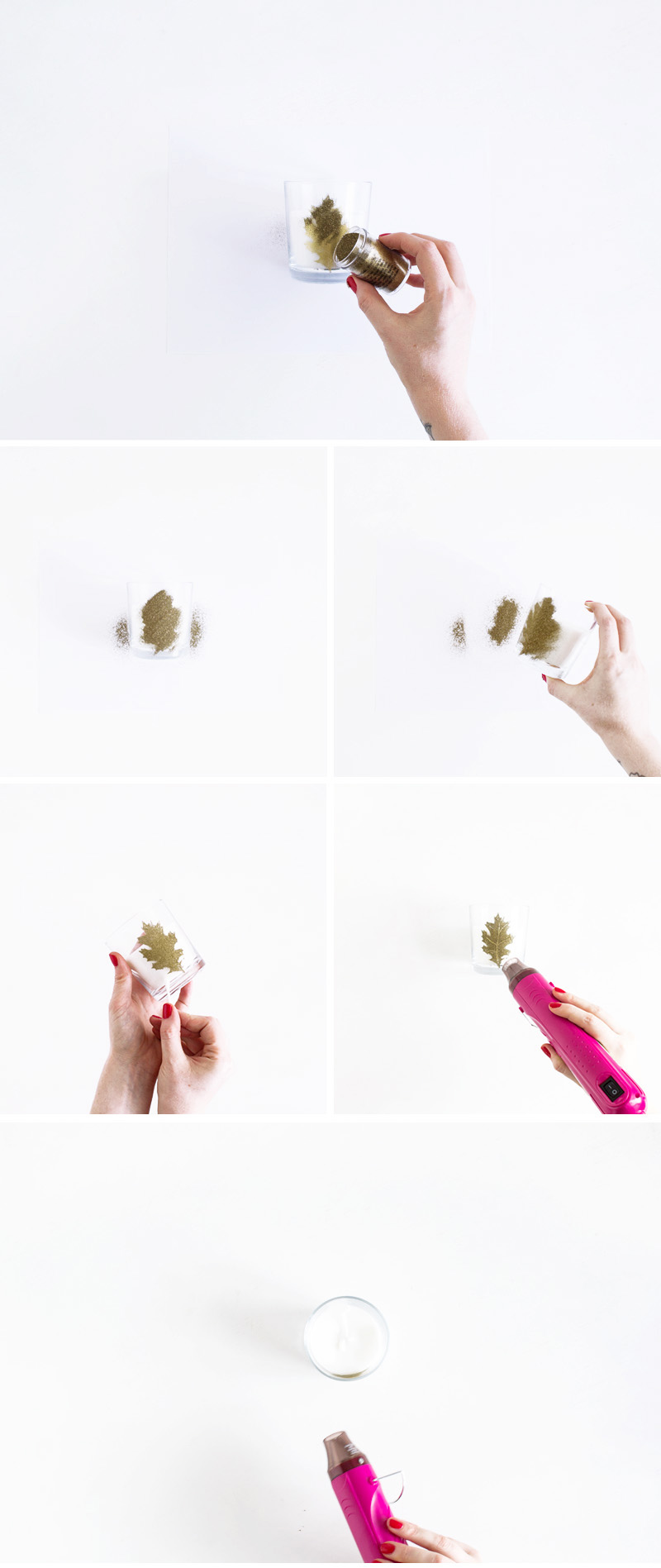 3. Use the heat gun to melt the powder onto the glass. If the candle is already in the glass then make sure you keep the candle up right so any melting won't mean wax running everywhere!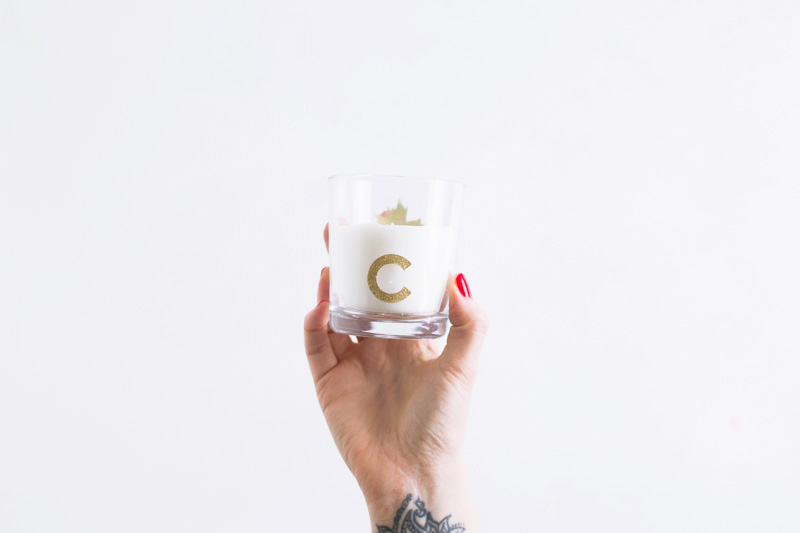 Leave the candle to cool and add extra sticker details! This is great if the candle is going to be a present. Wrap it up and tie with this beautiful bakers twine or just enjoy on a cool autumn evening, getting all cozy on the sofa wrapped up in a blanket and reading a good book. Ahhhh bliss!
This post celebrating autumn was made possible by Papermash, but all opinions are my own. Thank you for supporting the brands that support Fall For DIY.