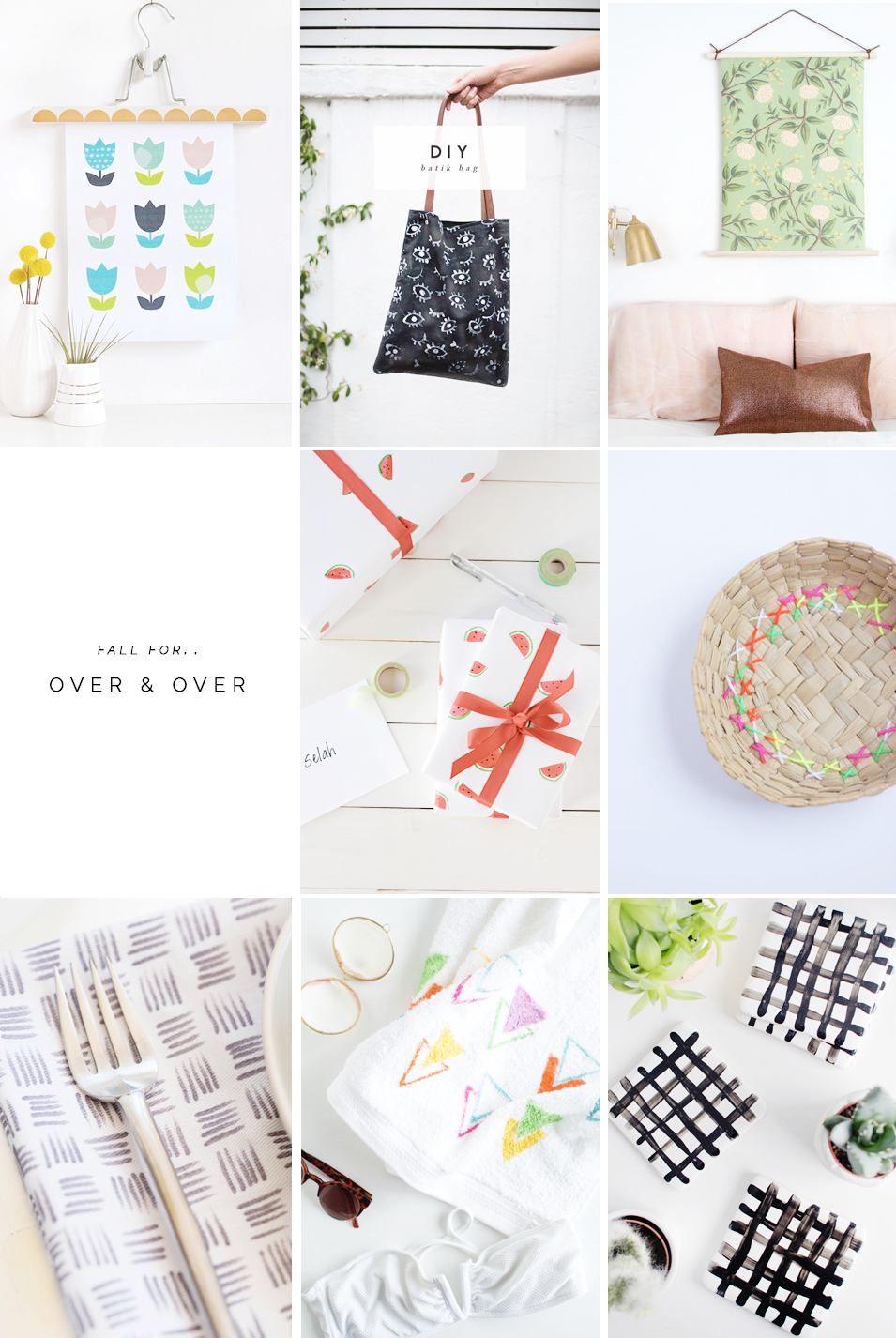 Tulip Wall art | Batik Bag | Botanical Wall Hanging | Watermelon Wrapping Paper | Embroidered baskets | Patterned Cloth Napkins | Stencil Beach Towel | Crisscross Coasters
There's something reassuring about a repeat pattern. Like you know exactly what's coming over & over and there are no surprises along the way. Starting tomorrow I'm breaking away from the regular and embarking on something new and unknown, so I thought I'd take this last day to celebrate the pattern for its consistency and routine. It's all sporadic from now on (thanks Clueless…) and I've got a feeling I'm going to love it!
Make sure you check in tomorrow to hear all about it or follow me by clicking below for updates!