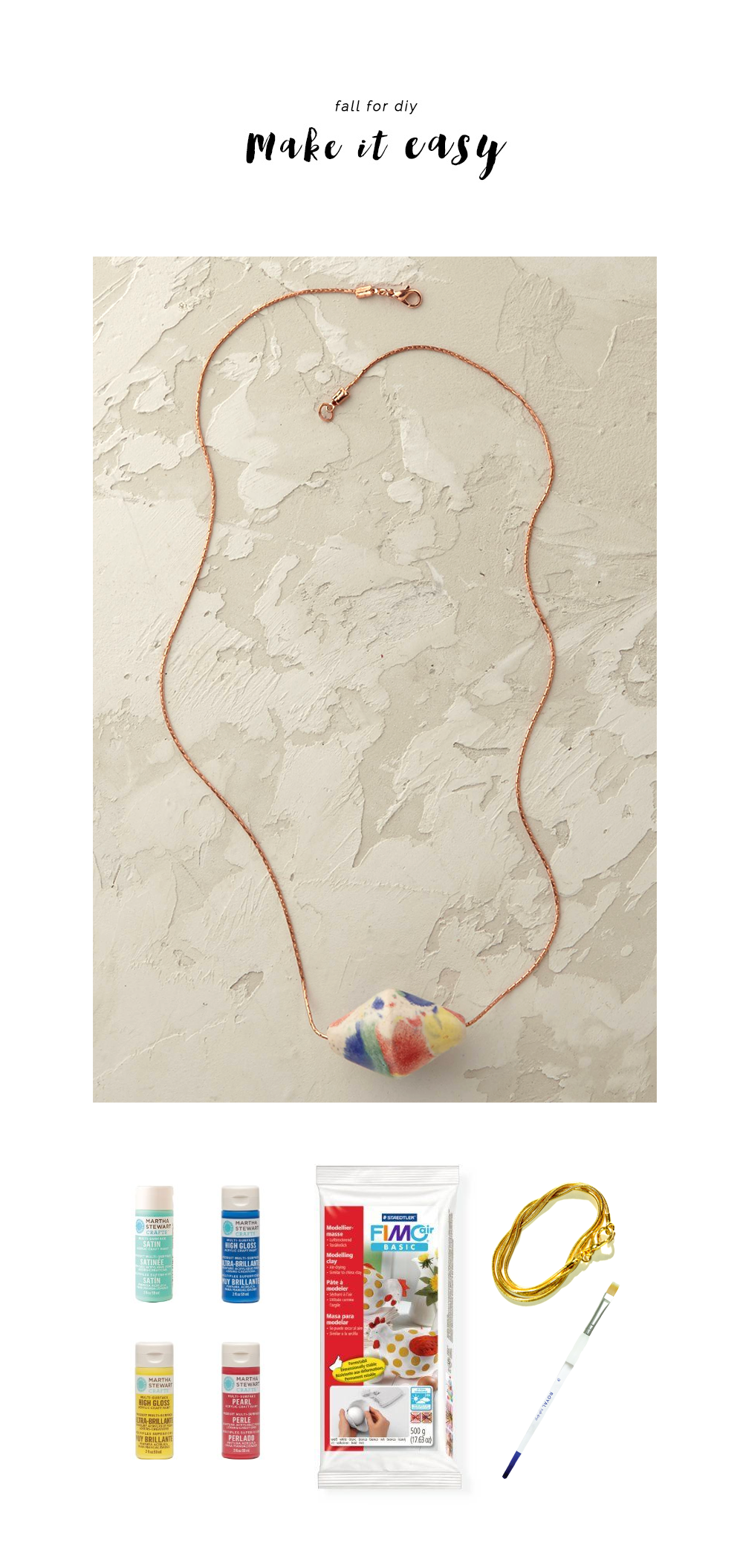 Hello Friday! This week has been full of exciting, wonderful, scary and nerve wracking blogging and business times. Over the next few weeks I'll be filling you in on each and every last one of them, but I'm leaving you in suspense until Monday when the first big announcement will be revealed. And I can tell you now we're starting with a bang! But to tide you over until then here's an easy weekend project you can make. I love this Antropologie Seville Pendant Necklace and I'm using it for the inspiration for this weeks Make it Easy DIY!
Materials*
Acrylic Paint | Fimo Air Dry Clay | Snake Chain Necklace | Paint brush
Shape the clay around the middle of the snake chain. Leave overnight to dry and harden. Stroke and splash the paint over the clay and leave to dry. And it's done!
Hope you all have a wonderful weekend!
*This post contains affiliate links.