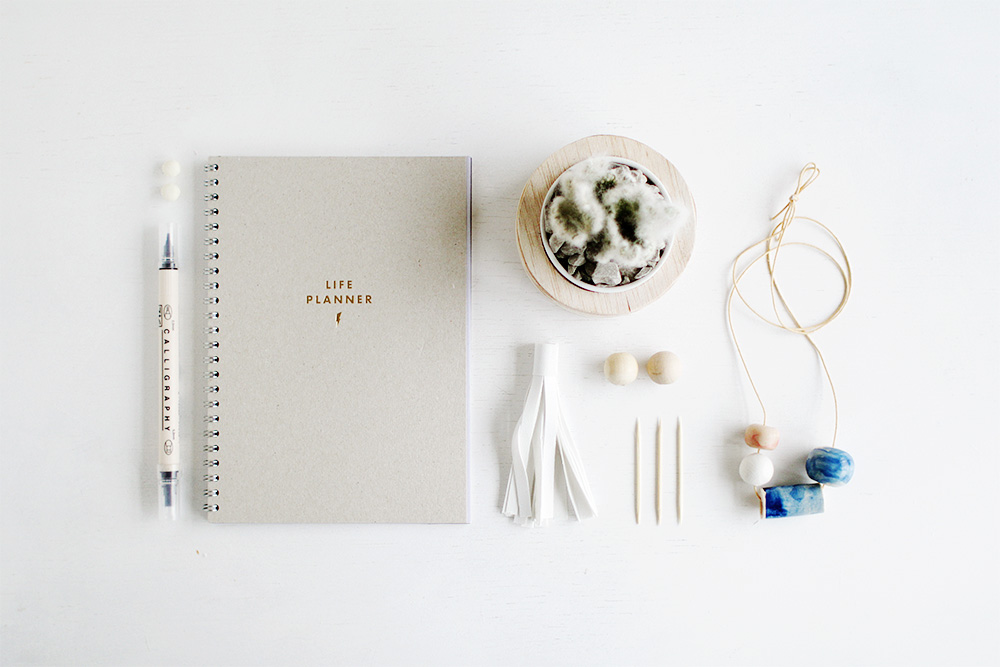 I've been meaning to write this post for a while now. Oh the irony! My confidence in my own writing is at an all time low. It's like anything, when you begin to scrutinise and compare you're always going to find fault and pick holes. So I'm overthinking everything I write and it's taking much longer to get simple blog post ready for publishing. I've been researching and working on improving my writing but the problem is there are no hard and fast, actionable ways to get better. Let's compare it to photography for example. I can improve a photo by using natural light or through editing. I can develop my skills through tutorial style learning and (no surprises here) I get that! It takes time to learn but you can see improvements. It's instant and visual and obvious.
Writing on the other hand is like painting a masterpiece in the dark. I'm just throwing paint at a canvas and waiting for someone to turn on the light to see if it's any good. But instead of creating a Jackson Pollockesq masterpiece (who else wants to paint in the dark right now?) I'm throwing words onto a page and waiting for that light to switch on it my brain. I know good writing when I read it but I don't know how to emulate it without going as far as directly copying the actual words. And if I were to do that, this blog would become much more political all of a sudden (and I'd probably clog up my mailbox with a lot of scary looking cease and desist letters pretty sharpish!), so that's not an option. And anyway, writing is such a creative art form I want to be able to do it, and do it well.
Expressing myself with words has never been my strong point (neither has interpretive dance in case anyone was worrying that this blog was about to take an abrupt change of direction) but I have a lot to say. It's mostly to myself inside my own head, then when it comes to getting the ideas out and into the world somehow, I get stuck. It doesn't come naturally to me. I worry about boring people. I worry that I'll say something that makes me look stupid and I worry that I'll get lost and won't know what to say at all. So I don't say anything, which really just makes it harder to start.
One of the biggest and most advised actions you can take to improve writing is to do it more often. So here I am. Writing. When people ask me about starting a blog/business/project my most valuable piece of advice is to just start. It won't be perfect straight away. You won't get it right and you'll have to learn a lot but you're never going to get better just thinking about it. I thought it was about time I took my own advice and started writing. But like I said, it's taken me some time to get to here. Yes, I have been procrastinating my friends. But no more! It's time to face the music and get on with things. Here are 5 ways I deal with getting past procrastination and making a start.
Plan, plan and plan some more STOP PLANNING and get on with it.
I'm a girl that loves a good to do list. Having a solid plan can help you save time and help you to go into a project with confidence, but there's a fine line between being prepared and procrastinating. Having a diary full of pretty coloured, co-ordinated post it notes is great to look at but how long did it take you to put together? If you're spending too much time on organisation you are probably putting off the job for some reason. Now is the time to look at your lovely plan, find the first thing you need to do and do it!
Do what you can with what you have.
It's so easy to start making excuses. I do it daily. If only I had a big fancy studio I could do this better or I need that material/tool to move on with this project. In reality there are people doing a lot more with a lot less.  JK Rowling didn't write Harry Potter (sorry, I couldn't resist even though it's a ridiculously overused rags to riches story) on an expensive Macbook. Well, not the first one anyway. You can do great things with very little, you just have to be creative about it. And that's what will get you noticed.
Get away from distraction.
Bun Jovi has this look. She hops up onto the sofa, cocks her head to one side and stares at me. This means give me attention or I'm about to fuck shit up! (sorry about the swearing but their her words, not mine) So I have a dilemma, cease all work, continue one handed (like a pat you head and rub your belly juggling act) or ignore the little fur ball and wait for the havoc she's about to wreak. None of these options lend themselves to good productivity. So, as much as I hate doing so sometimes I need to shut her away somewhere. If you have children I'm not suggesting locking them up in a room to get some work done but shipping them off to a favourite aunt or uncle for a day can help give you some time to get started.
(By the way Bun Jovi is my rabbit. I haven't kidnapped the popular 80's rock star, chained him up in my spare room, changed his name to something more cutsy and only refer to him in the female pronoun… Just incase anyone was wondering)
Small Steps
Your getting started on your new venture. It's exciting and you have a hundred ideas flashing up in your brain. Then you sit down to do make a start and the enormity of the work involved hits you like a thousand tiny little punches. One for everything you need to do to get started. Ouch. All of a sudden you lose confidence and start making those excuses we were talking about. It doesn't matter where you start. There's no beginning or end. Jot down a quick list with some of the things you need to do and pick one. Easy!
Start right now.
You're starting that diet on Monday right? How's that working out for you? Stop putting things off and do them now. That way you're at least a few days ahead of where you would be. (And you know those days turn in to weeks/months/years!) When you finish reading this post write down 5 things you need to do to make your dreams a reality. Simple things like take a great photo for Instagram or research postage prices. When you get home from school/work/shopping or whatever and sit down on your sofa do one thing from the list. Then do another. And that's it, you're doing it. You've made a start!
So why are you still here? Get making that list!