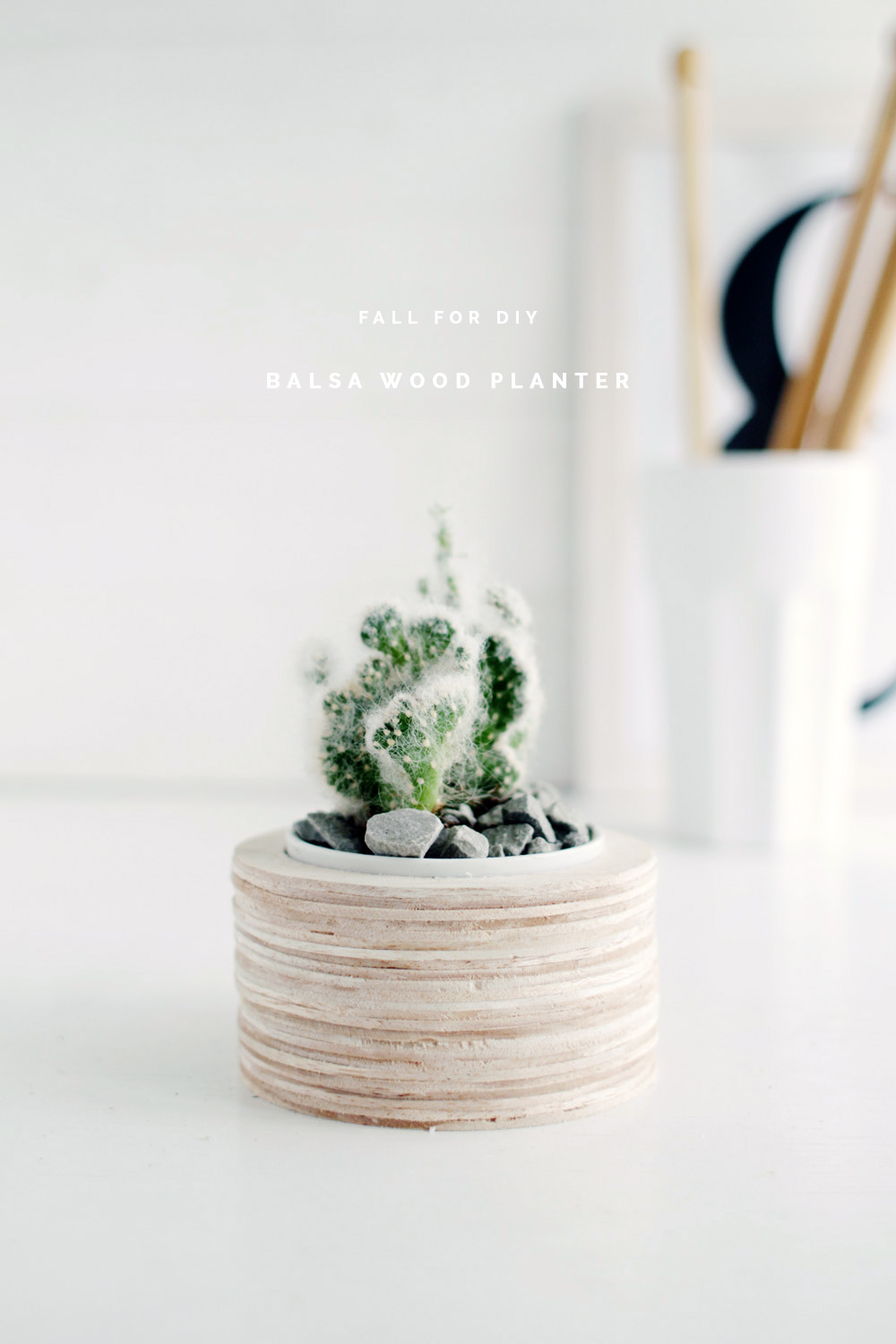 With my growing collection of plants – that are actually staying alive for more than four weeks, even after I brought them into my home – I need a growing collection of planters. Luckily for me making cute pots is one of my favourite projects, so ideas spring to mind no matter what size or shape I need it to be.
I've got to say out of all the planters I've made for the blog, I'm particularly proud of this one. As much as I love a good hack or upcycle my favourite projects are the ones that take a material and turn it into something completely different. This project reminds me of those layered papercuts… which reminds me, I need to make one of those soon!

Materials
Balsa Wood Sheets | Card | Ramekin | Sand Paper | Craft Knife | Glue | Pencil
Instructions
First of all you want to make your cardboard template. You will need to draw two circles. If you can steal a maths kit from a teenager, a compass would come in particularly useful here. If not you'll have to space them out by eye. Your smaller circle needs to be the size or the ramekin and the larger will be the size you would like to planter to be. Check this fits onto the balsa wood sheet before marking it out.
Once you have made the two circles cut out the doughnut shape you have made.

Use this as a template to cut out enough balsa wood doughnuts to house the ramekin. Also cut out one circle of balsa wood leaving in the centre. Starting at the full circle glue each doughnut on top of the last to build up the sides of the planter.

Leave the glue to dry and then sand down the sides until they're smooth. If you want you can add a few layers of varnish to finish the wood but I quite enjoy it with the raw balsa. Push the ramekin into the planter and fill with plants!

If you're looking for planter DIY tutorials then check out my most popular ones right here!