It's not often that I buy new furniture. This DIY ladder shelf hack is by far the newest piece I own. My home is full of second-hand finds sometimes purchased from charity shops and sometimes rescued from skips. Some of my favourite furniture has literally been about to be torn apart when I got my hands on it (imagine me running through car parks screaming stop at some stunned looking skip men!) The great thing about these items is how easy it is to update and customise them. I never think twice about painting, sanding and even sawing through them in the name of DIY. But when it comes to a new item of furniture I'm always a little more cautious. It's so shiny and perfect that it just feels wrong change them. So when Homebase asked me to hack a piece of their furniture I was at a loss.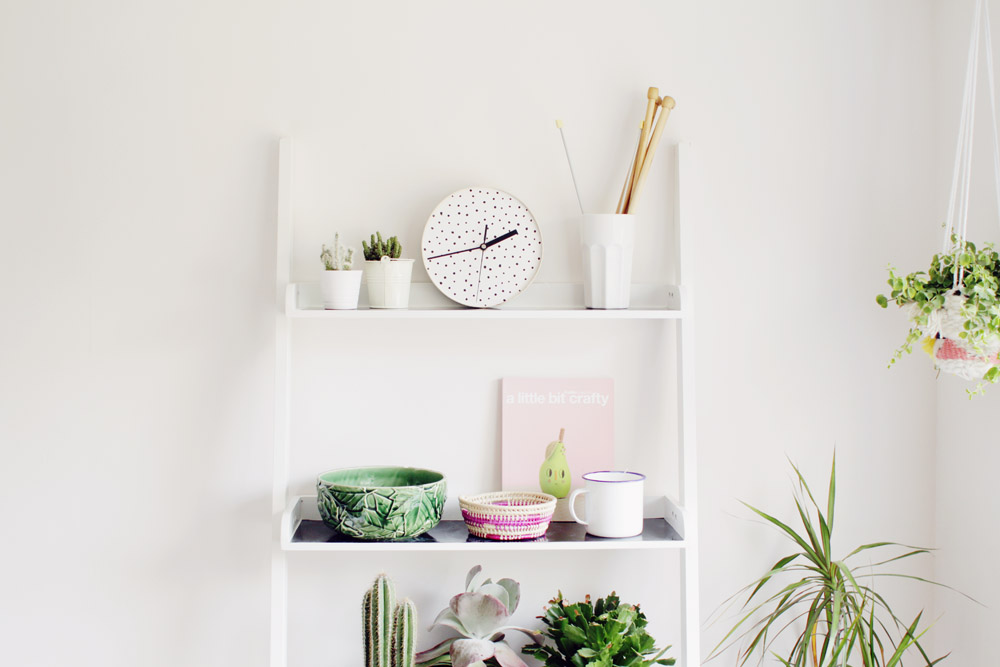 My local Homebase is a 10 minute (on a slow day) walk from my house. I shop in there perhaps 2/3 times a week for the blog so I was more than happy to partner up for a project. The thing is in all the time I spend in there I very rarely shop for new furniture. When I actually started looking through their online product range for this project I was struggling to come up with an idea that would really improve something that was already so well designed.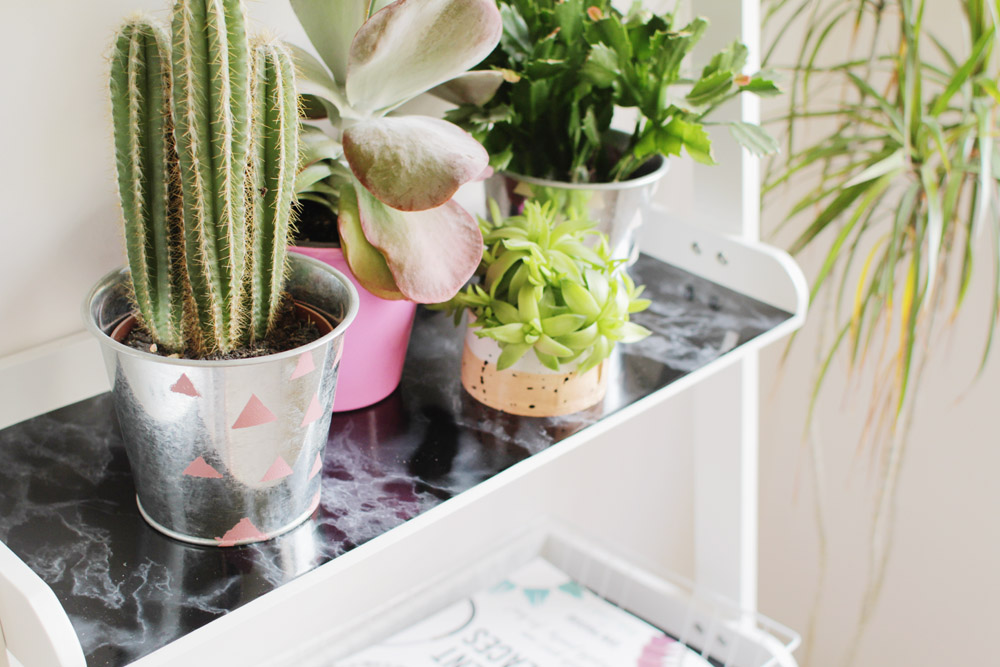 Then I remembered my insane self adhesive, contact paper collection! I have enough of this stuff to cover the entire contents of my flat and one of the things I like the most about it is how easy it is to apply and to remove once you feel like a change. It's the perfect material for updating your furniture to work with current trends without being left with outdated pieces in a years time. And guess where I got all my paper from… Homebase of course! (They had a sale once and each roll was £1… it was a great day!)
So a found this black marble contact paper (I've since discovered they sell a shiny, shiny gold roll… I might be updating this sooner than I thought!) and decided to hack this fantastic ladder shelf from the Habitat range.
Materials:
Ladder Bookcase | Contact Paper | Measuring Tape | Pencil | Ruler | Scissors | Squeegee
Instructions

Measure out the shelves length and width and jot down the results. Draw out these measurements onto the back of the self adhesive paper. It usually comes with a handy grid that helps to get it exact.
Pull back a small amount of the backing paper at one edge and press down onto the edge of the shelf lining up the corner as precisely as you can. With a squeegee in one hand pull back the backing paper and smooth over the top at the same time. This is by far the best method I've ever used for sealing down contact paper. No air bubbles or kinks at all! If you do find you're getting some just peel back the paper and smooth over again until you're happy.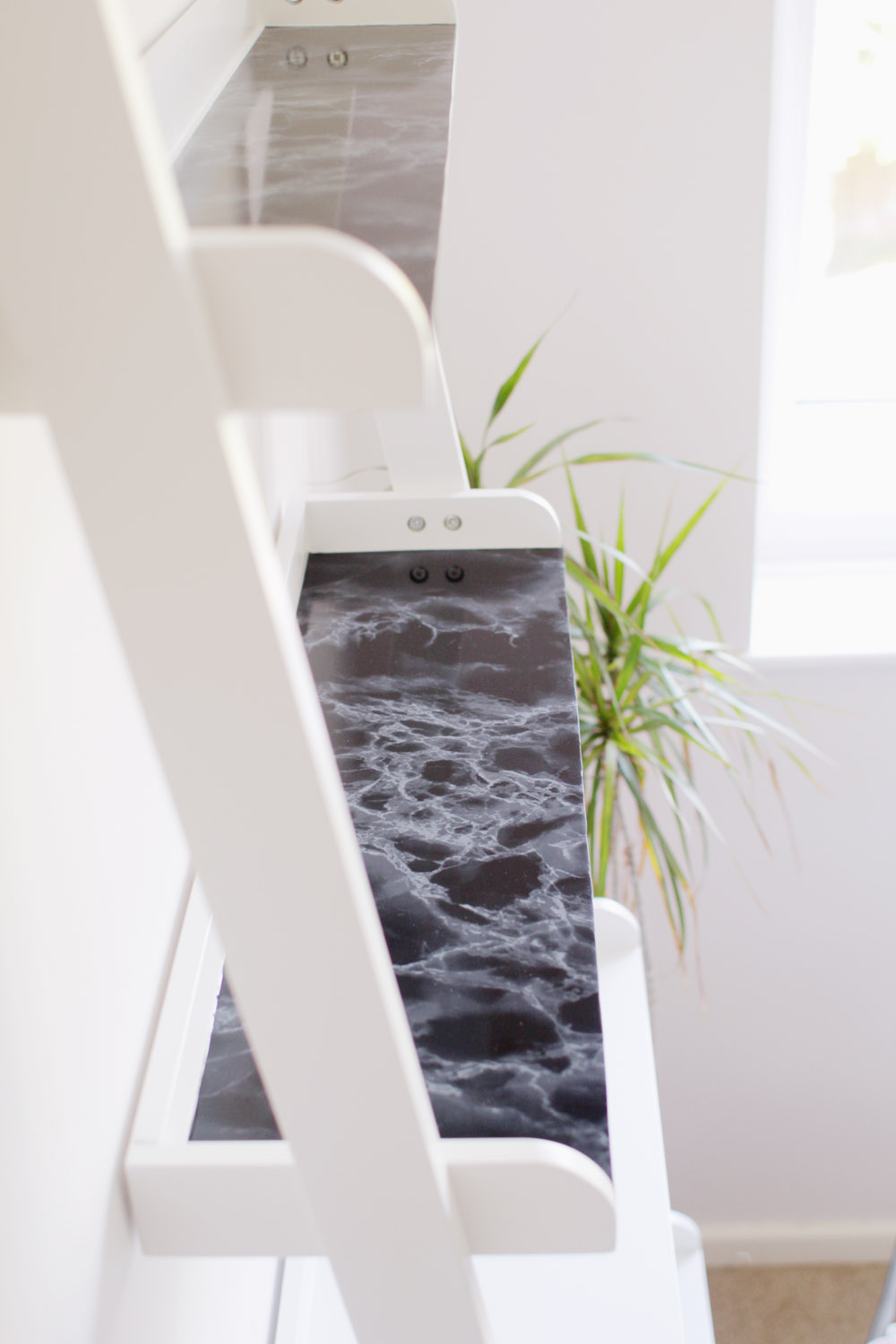 Do the same with each shelf and carefully cut off any excess with a craft knife.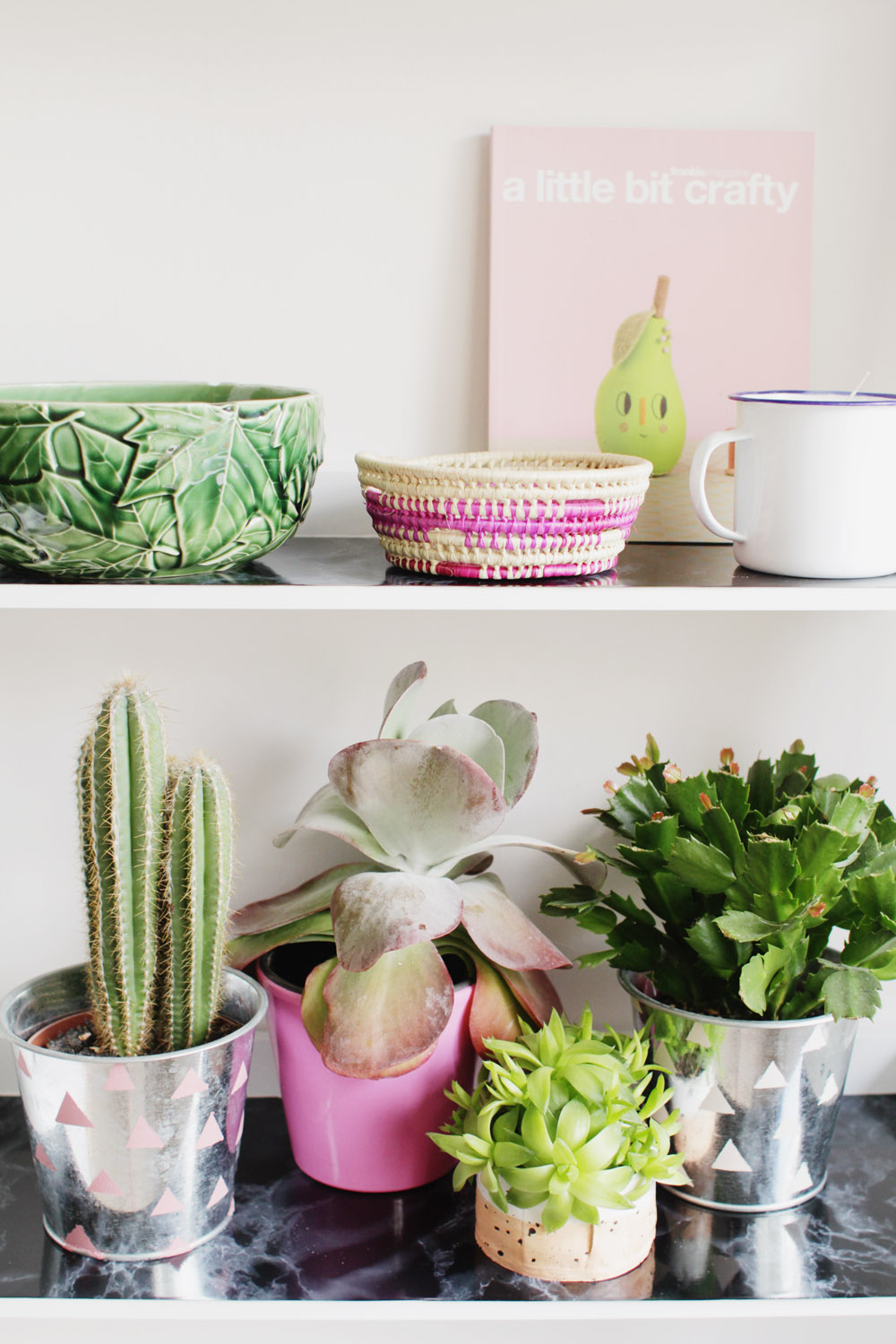 At first I thought that the marble looked too dark but after dressing the shelf it actually reflects the light up towards the items on the shelf creating a lovely bright feel.
This post is sponsored by Homebase. Thank you for supporting the brands that support Fall For DIY.