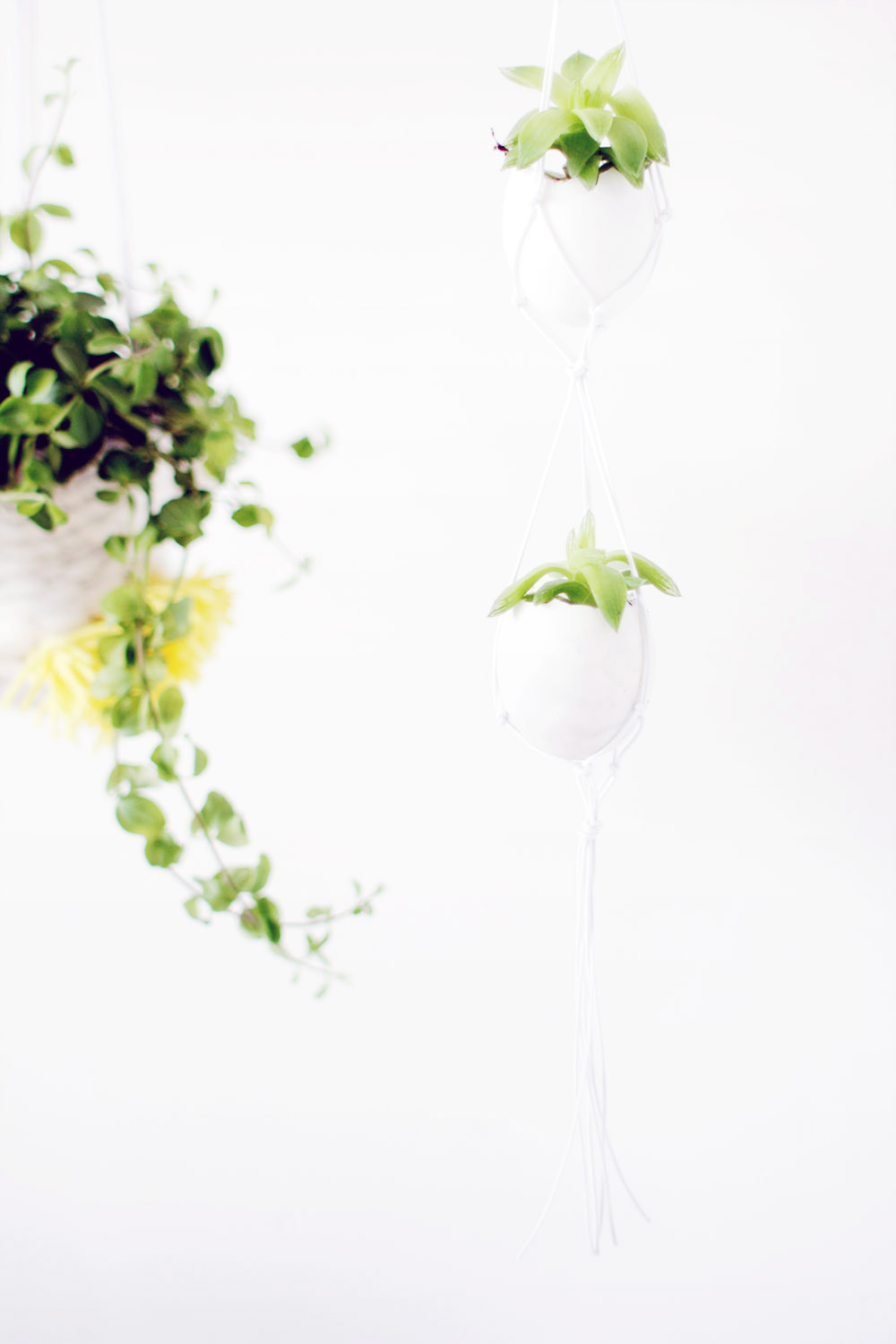 After treating myself to some really delicious duck eggs to make this Spicy Duck Egg Shaksouka last week I thought I would make use of the beautiful opaque white shells and create more spring decor from them. Remember planting cress in shells and then drawing faces on them? When the cress grew it looked hilariously like hair! Well this is the grown up (not as much fun) version of that. But I still love it even if it I can't give these guys a hair cut.
Cut 3 lengths of cord each 3 metres long. Hold them together and fold in half. Tie at knot at the folded end to create a loop and attach this to your hook.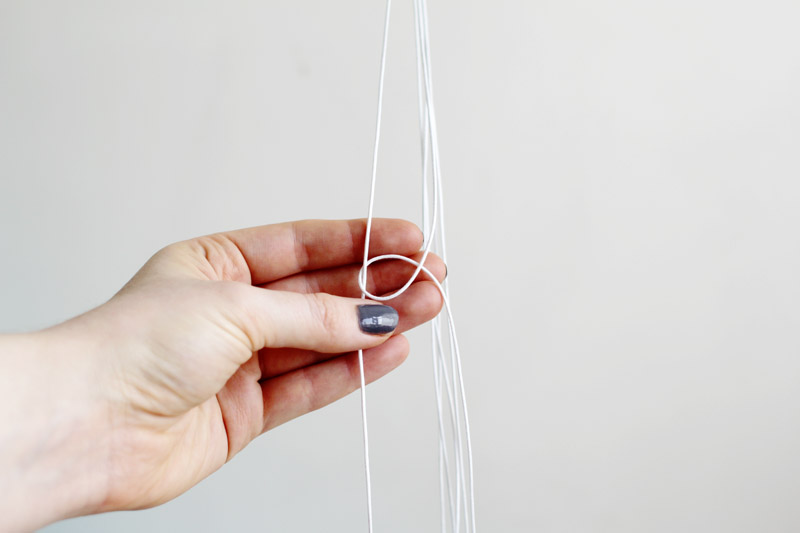 About 20 cm down the length begin knotting the cords together. Divide them into 3 sets of two and knot one of each set to the other. Loop the one cord around the other as shown above and thread the end down through the top of the loop to make the knot.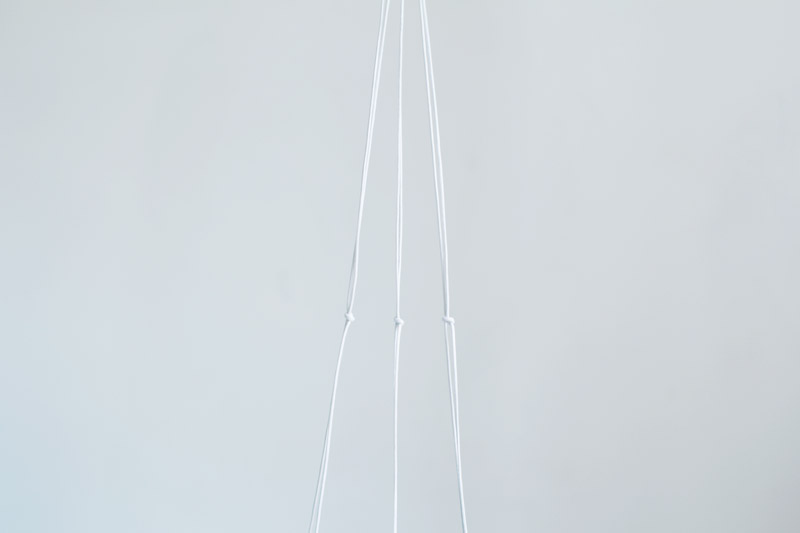 Once you have three knots make two more knotting the second and third cord together and the fourth and fifth cord together. Then knot the first cord to the last one to create the bed for the egg.
Check the egg sits in it hammock and knot all the cords together underneath so keep secure. Repeat the sequence of knots down the cord to make room for more little planters.
If you're looking for planter DIY tutorials then check out my most popular ones right here!