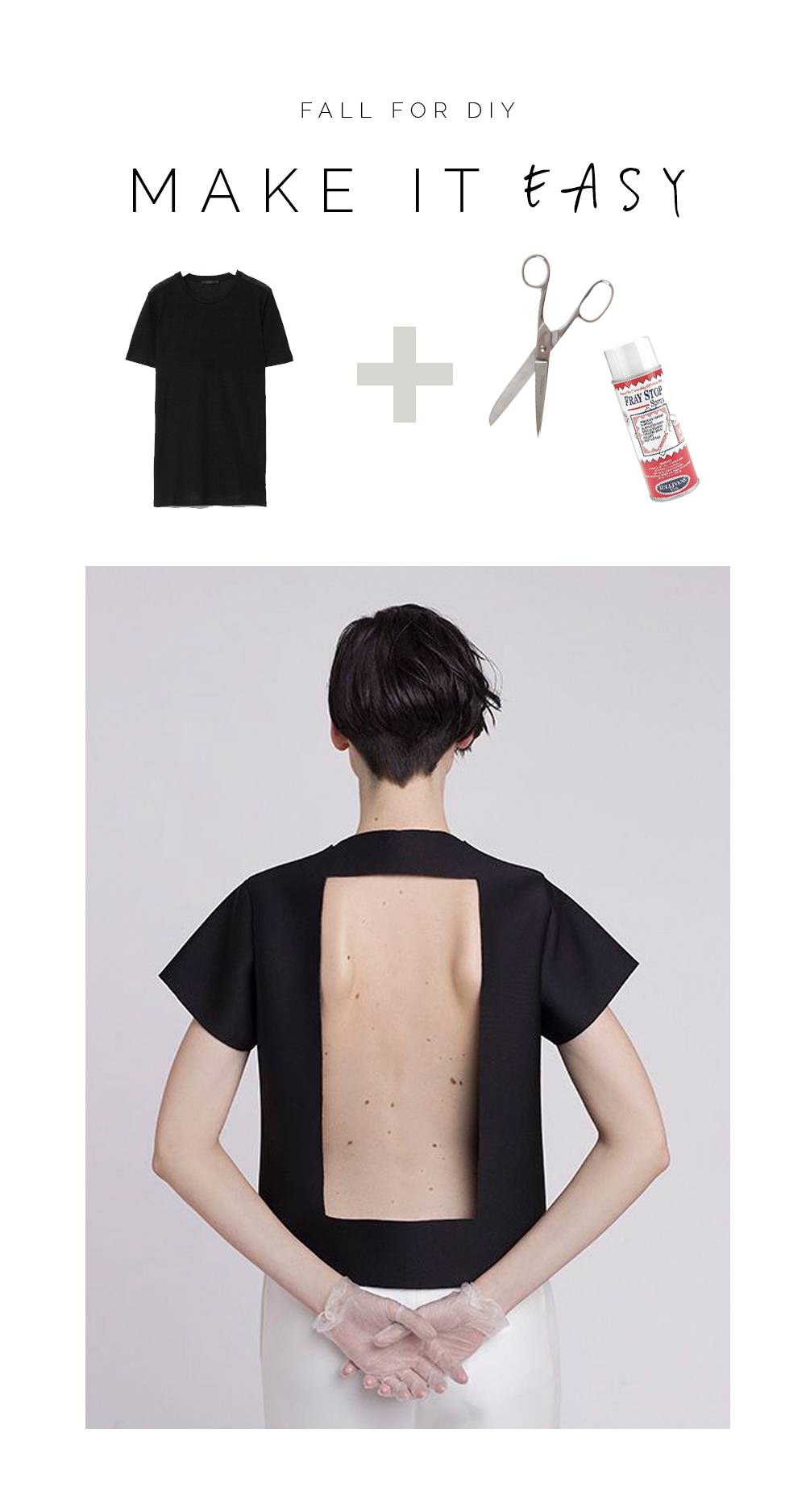 My Valentine's day plans have been getting more and more relaxed each year. As much as I love the idea of candlelit dinners to piano music, truth be told I would rather be wearing comfy clothes and watching a movie. But after last years take away disaster (I say disaster, after a few hours wait we ended up with food for about 10 people and only paid for half of it) we've decided to go half way this time. Yes, I will have to leave the house but there will be wine and great food in a more relaxed atmosphere with hopefully no unspoken couples competitions happening around us.
So the big question is what to wear? I want to look good but not 'party like it's 1999' good. That's far too much effort for what will essentially be a freezing walk to a local restaurant and back again a few hours later. Then I saw this cut out box top and decided to DIY it for the evening! It's the perfect combination of relaxed with a whole lot of skin on show to get your Valentine's heart racing. Only problem is the bra situation, but I'm pretty sure with all the bra combos you can get they've invented something that will work here by now…
And as usual for our Make it Easy feature it's so simple to make! Here's what you'll need:
Materials:
To make the top just spray the area you are going to cut with spray stop and when it's dry cut out your rectangle. It might be easier to make a template from cardboard and draw around it onto the t-shirt using chalk. You can then use the chalk lines as a guide to make your lines really clean. Spray on some more spray stop on the edge of the cut fabric and leave to dry.
Happy Valentine's day everyone! I hope you have a great time whether you have candles and pianos or Netflix and takeaway. xxx