This DIY Valentine's Sweet Heart Earrings post is an old tutorial that I have already published on a different blog last year. I've recently found out that that blog is soon to be no more… sad news, but I've decided to rescue these little heart studs from the black hole of long forgotten blog posts and give it a little Valentine's day love.
I actually really love revisiting and re photographing old posts. For a start it is an obvious indicator of how much I've learnt since the first time around. When you can see how much you're improving it can really inspire you to keep working harder to keep on honing your skills. And it gives me the biggest boost to take something a little dated and make it fresh and new again.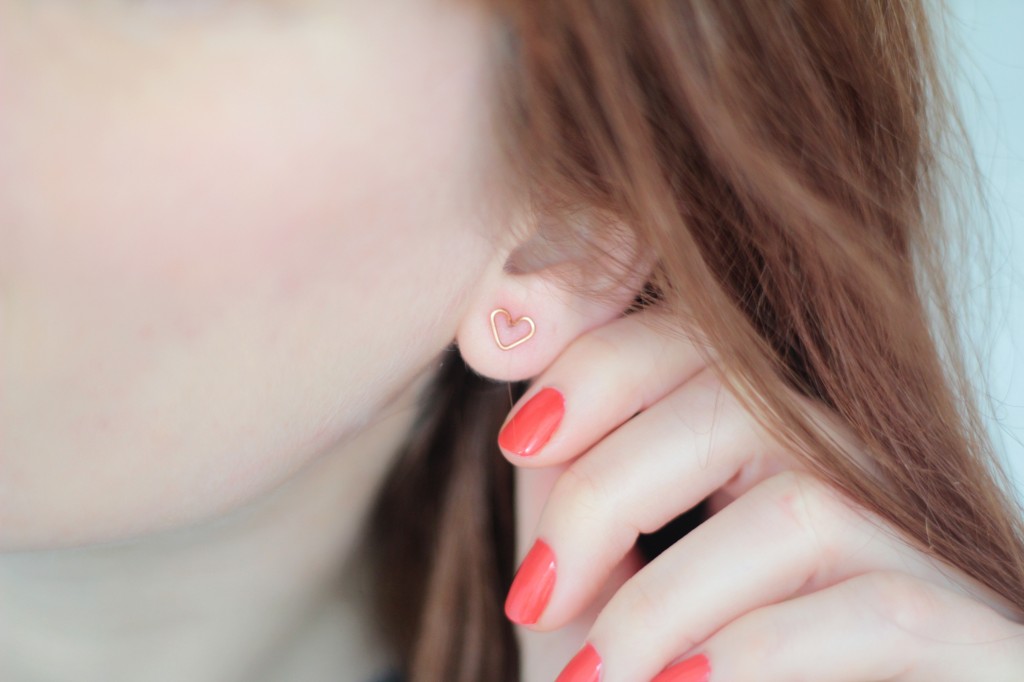 I wanted to post this as a Valentine's day project so you can make something for your Valentine/Galentine's, but I think more importantly just make them for yourself. This is a wonderful, easy project to sit with and enjoy and at the end of it you've made yourself something that will hopefully remind you to take it easy and show yourself some love this Valentine's. Give yourself a fresh new look. Whether it's a physical makeover or a mental pep talk use this day to adore everything about yourself and the people who love you.
Enough of the love. Let's talk DIY: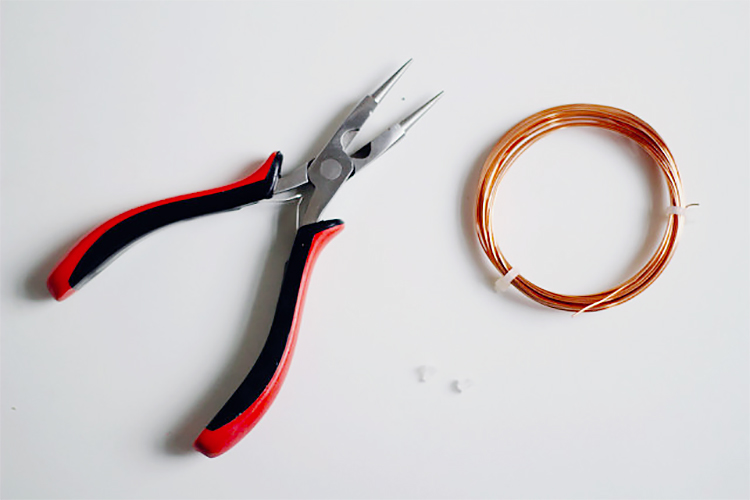 Materials:
Instructions: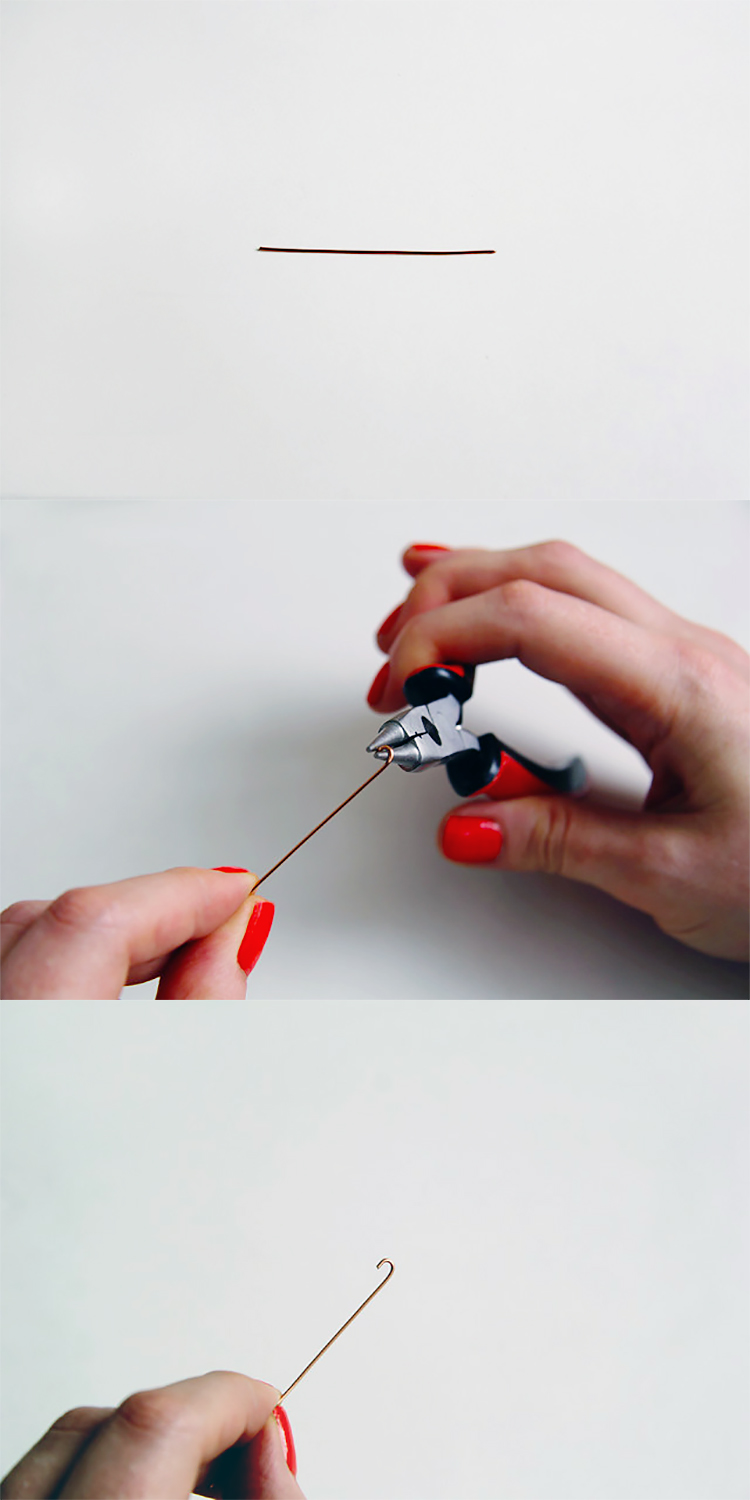 1. Cut off a piece of wire around 1 1/2″ or 4 cm long. Run between you fingers to heat the wire slightly and make it more malleable.
2. Using the round nose of your pliers turn half a loop at one end of the wire.
3. Hold the wire in place with the pliers and bend it 90 degrees to create the first half of the heart.
4. Bend another semi circle opposite to the first.
5. Hold the heart in place and on side that has the long length of wire and bend the wire out from the heart to make the earring post.
6. Cut this post to about half an inch in length and file the end smooth with a nail file or ideally a cup burr.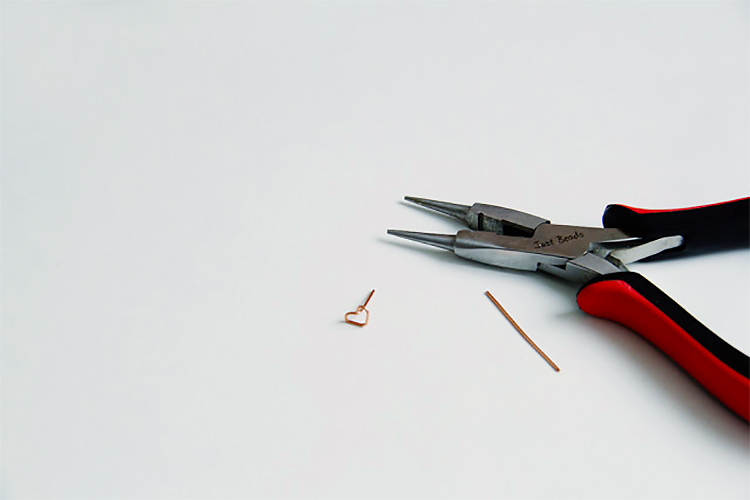 That is it! You'll need the rubber backs as they will slide onto the wire and hold it in your ear. Many shop bought earrings will come with these holding them on the back so save them for your own DIY earrings!