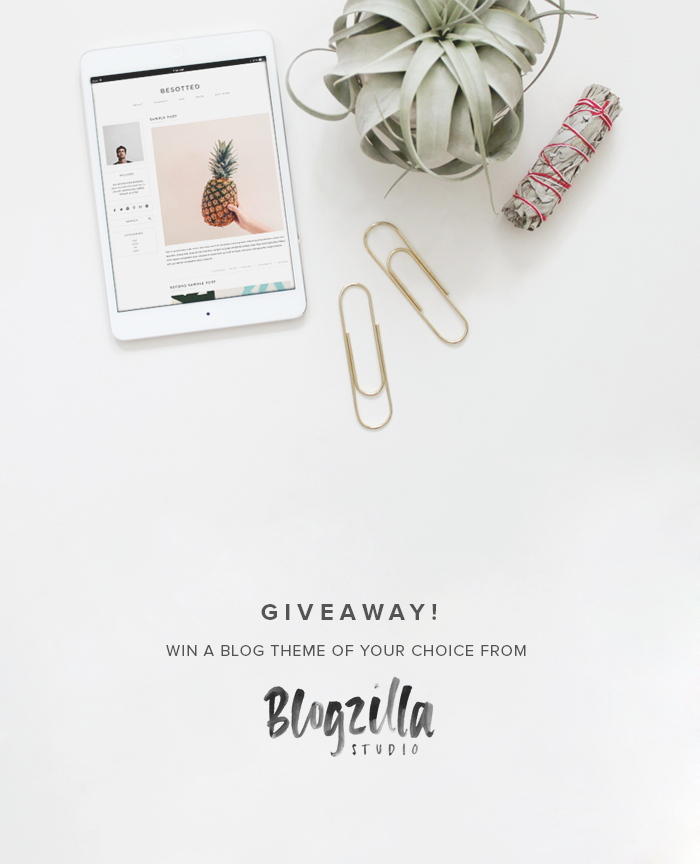 I'm so excited to be hosting this amazing giveaway today! You can win a theme from the awesome Blogzilla and give your blog a beautiful makeover in literally just a few minutes. It's such an easy way to make your site look more professional and make 2015 the year youup your blogging game!
I've used a Blogzilla designed theme on my blog for almost a year now. After I made the move to WordPress last year I was so happy to have free reign to design my site but I quickly crash landed back down to reality when I realised that my big plans of designing my own site starting from scratch would not only take so much more time to complete, (as well as take all that that precious time away from blogging) but also never function and be as well designed as if a pro had done it. This is so important if you want to blog professionally (and I did/still do). Your design needs to not only look amazing but work well with your branding and be easy to navigate so that people can fall in love with it without having to try hard to.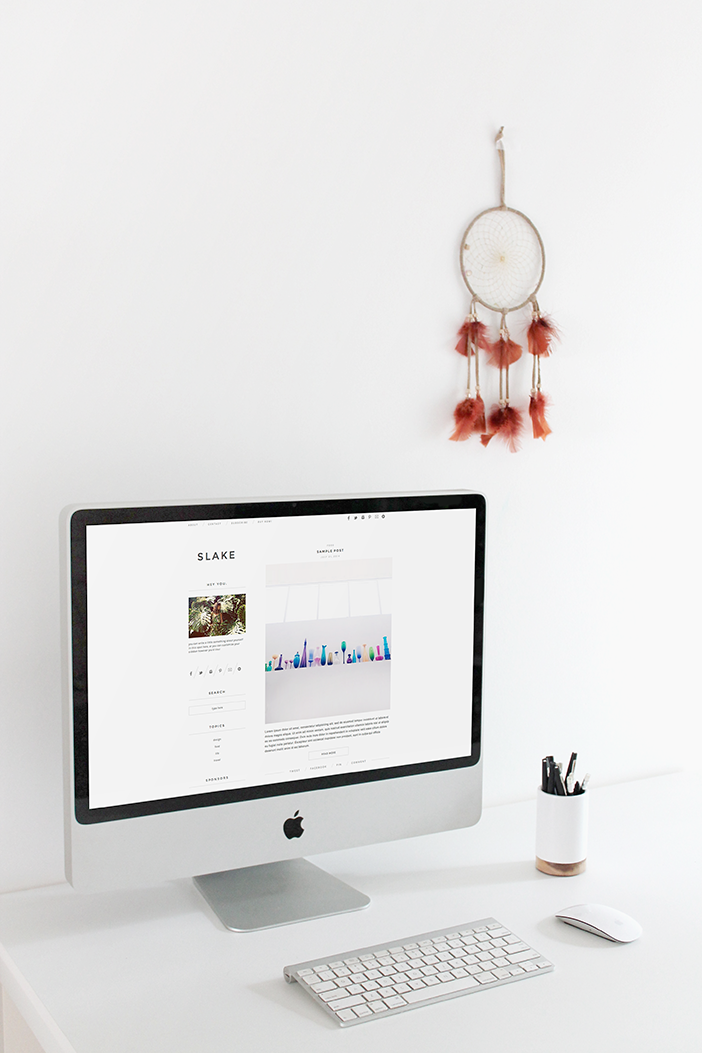 Keeping the design simple was incredibly important to me. I wanted the content of the posts to be the main focus as well as having a great base to build my brand around. Looking through the themes WordPress offers I couldn't find anything that I thought would really represent Fall For DIY so I began to search elsewhere. It didn't take me long to find the Blogzilla shop and become completely besotted with the gorgeous themes they create!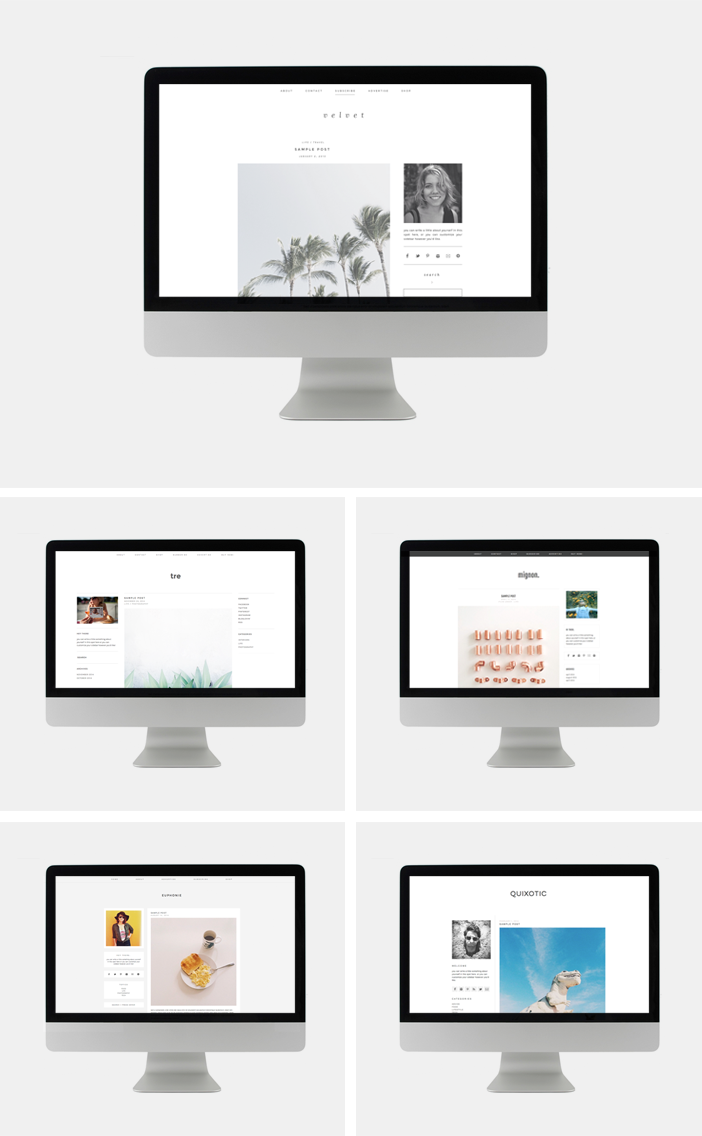 For me these themes combine the perfect minimal design with beautiful subtle touches that make them stand out from just a plain background. Every single one of them is perfectly streamlined making them so easy on the eye and wonderful to read.
Molly and Natalie, the two women behind Blogzilla are both amazing to work with, ridiculously helpful and just really seem to get the modern style of design/craft/fashion blogging that everyone is loving right now. I cannot recommend these themes highly enough. Go and check out the new range on offer in the Blogzilla shop and pick your favourite!
SO HOW DO YOU WIN ONE!?
All you need to do is follow @fallfordiy and @blogzillastudio over on Instagram and then comment on this Instagram post with your blog name (I want new blogs to read!) and your favourite theme from the Blogzilla Studio Shop. You have two weeks to win this for yourself, a friend OR get a friend to win it for you so tag someone who owes you a favour! 
Good luck everyone. Can't wait to take a look at some new blogs!