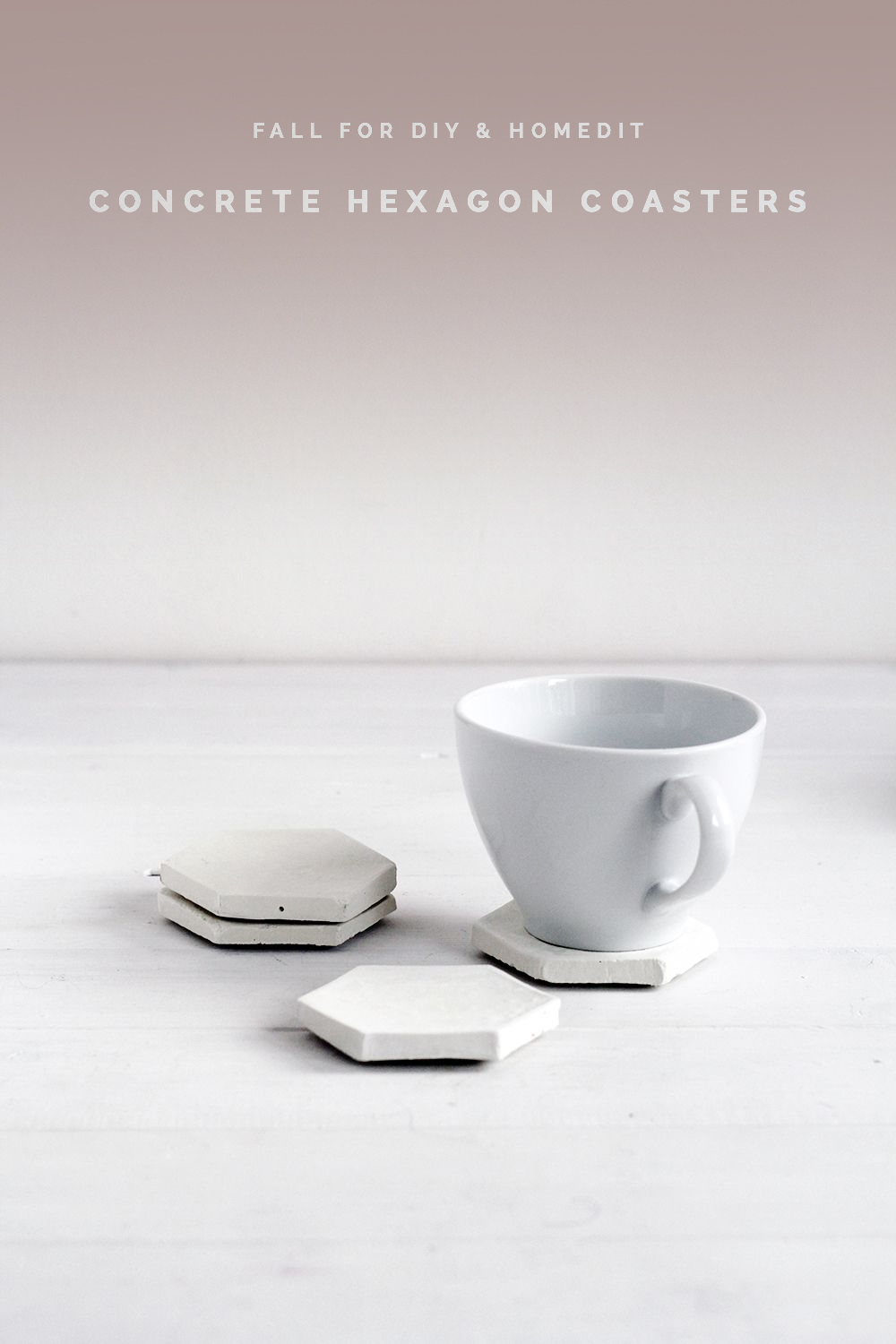 My coaster obsession continues. Give me anything that have such a simple function and combine that with texture, shape and design and I'm sold. As well as being beautifully minimal these concrete hexagon coasters have a wonderful irregular unity. They fit as a set but also each have their own 'flaws' or personality. I'm not quite sure how I've become so besotted with my coaster collection but it's growing rapidly and I need to find other uses to even up my coaster mug ratio again (or perhaps I just need more mugs?)
Which is another reason why I love this DIY so much. Not only can you use these concrete hexies as coaster but they also make gorgeous jewellery stands. Talk about your multitasking DIY right here!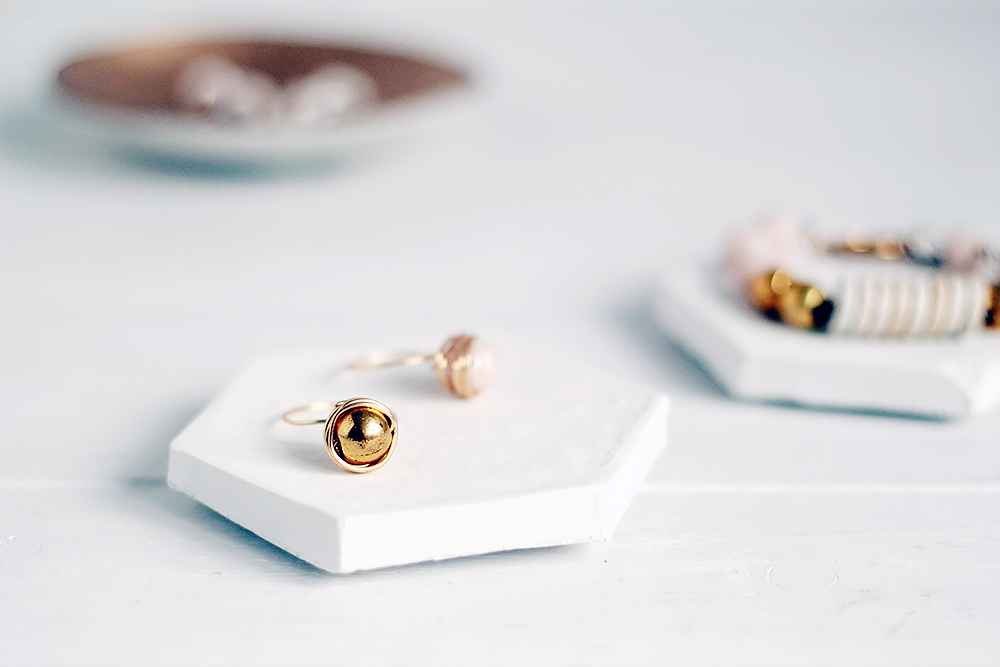 Actually, while I sit here writing this even more ideas are pinging about in my head now. How about a small succulent planter stand? That would be very cute! I'm going to be thinking about this all day now. Expect updates!