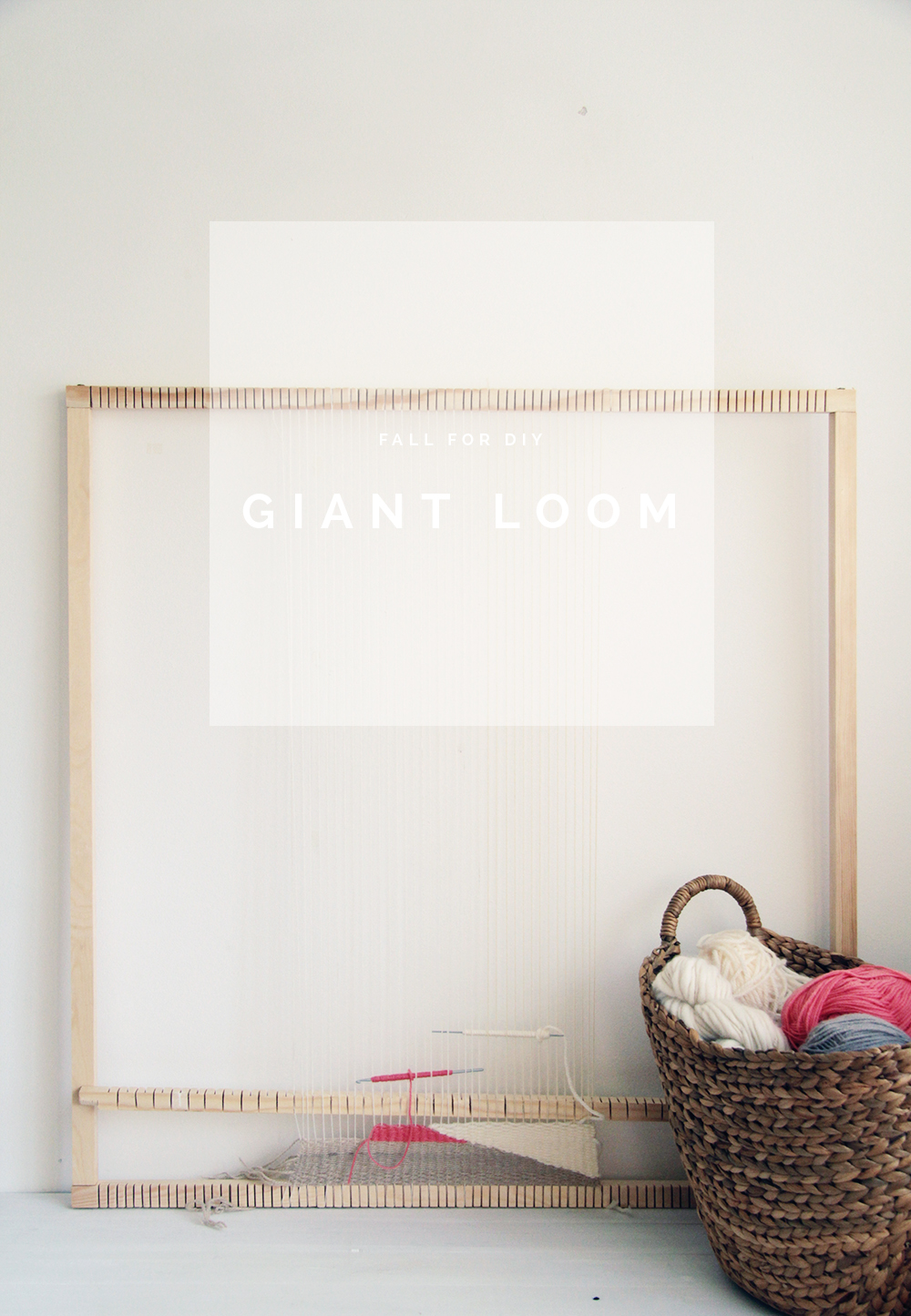 I know I'm not alone when I say how much I've loved watching this weaving trend develop and grow. As a textile design graduate anything involving building up textures and creating fabrics gets my heart pumping and I've jealously looked on at all the beautiful pieces on Instagram and Etsy. I wanted to join in and be making them as well – so it's taken a while but I've decided that I would just go ahead and get weaving. But before I did I spent some time thinking about what was stopping me in the first place? Writing this blog I sometimes feel like I have to be ahead of the game at all times. I have to do things that haven't been done yet. I'll often have ideas, research them for a week and be beaten to the post by another blogger who has the same influences as me and the same inspirations. I'll be honest, it can feel demoralising. But I forget that even though I read many of these DIY blogs (I'm obsessed) perhaps many of you don't. It's actually ridiculous to think that just because someone else has done something before me I can no longer do it myself because someone will always have done everything before me! I can put my own stamp on an idea but it will always be just that, a rework of an existing idea. I've never wanted to claim I am some design genius. I just like making things I love.
That's why I've decided to go further than just creating tutorials to show you guys how to make these things as well. I want to see your makes. I want a place to share what we do and what we love online and in real life. I want to bring you the hard to find supplies and range of skills to give you that last little push and make it easier to do that something you keep putting off. We Make Collective will bring together the bloggers, the makers and the tryers, anyone with just the glint of creativity in their eye. We're still in the early stages but I'm so excited about where this is going! Sign up to the mailing list below and I'll send weekly updates on what's happening and how you can get involved. If you like weaving you're going to love this!

But until then it's back to the loom! I realise there's a lot of loom DIYs (see, I'm doing it again) but I wanted to make a loom that would give me the chance to make some oversized pieces and be sturdy enough to use again and again. So I got a few cheap hand tools and some wooden dowel and got to work.
Materials:
1 meter/3ft Rectangular dowel rods x 4
Hand saw knife
Pencil
Ruler
Masking tape
Small files
Long screws
Drill
Wood drill bit (the same diameter as the screws)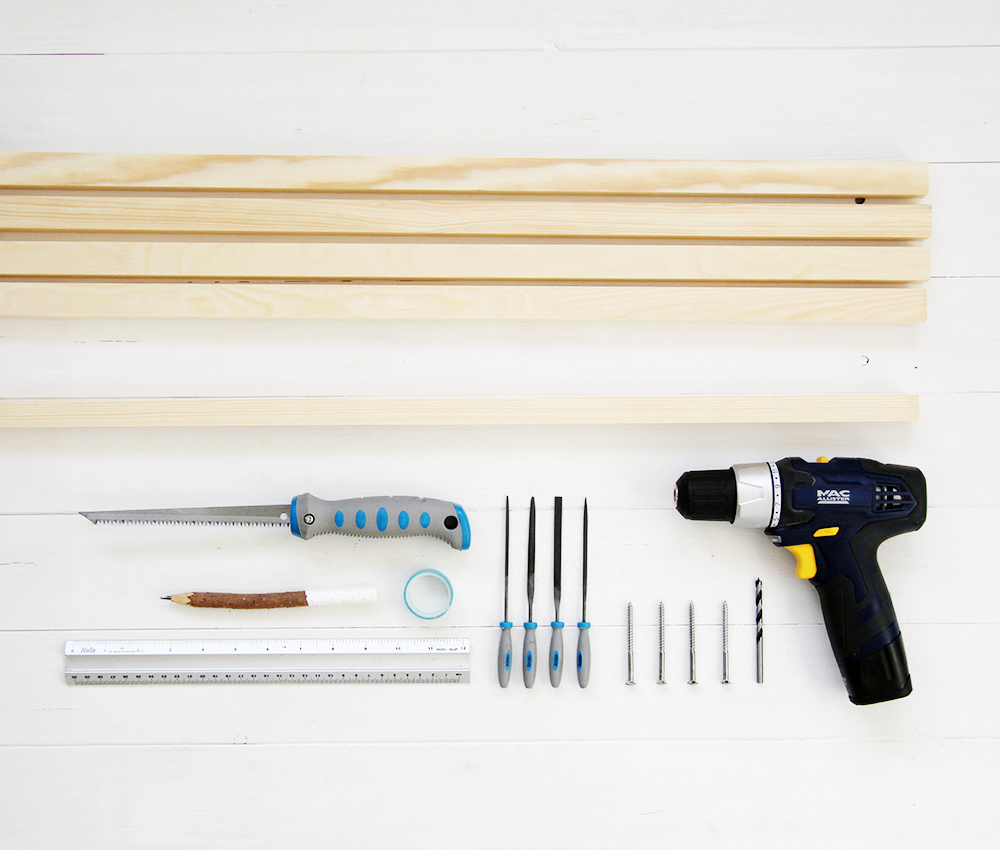 Instructions: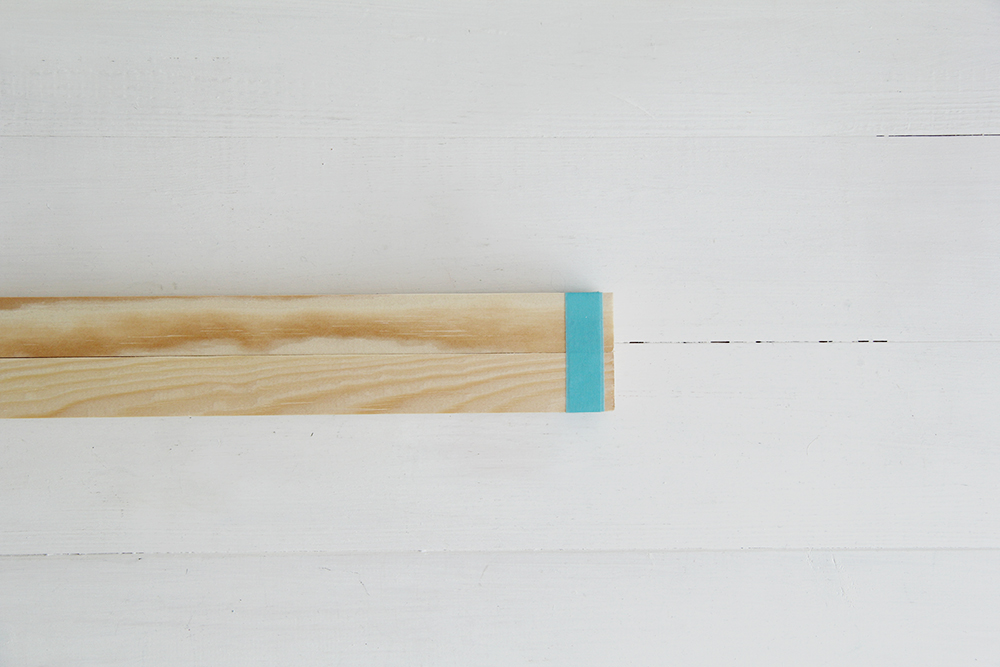 1. Take two of the dowels and lay them together longest sides facing each other and tape together in place. Make sure that the ends are aligned.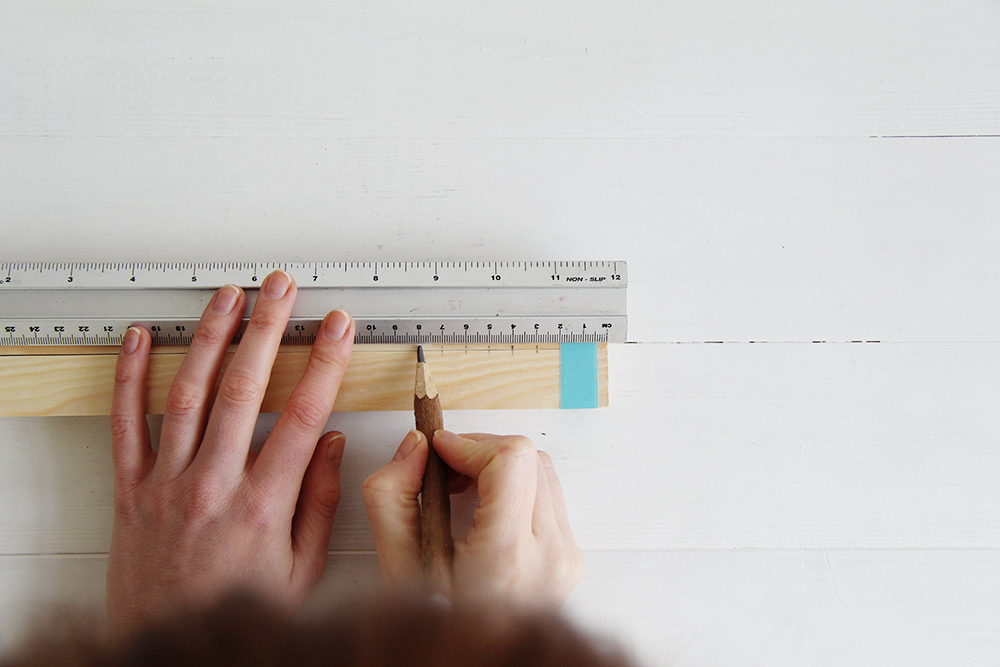 2. Mark 1/2″/1 cm intervals along both pieces of dowel where they join starting and finishing around 1 1/2″/3 cm from the ends.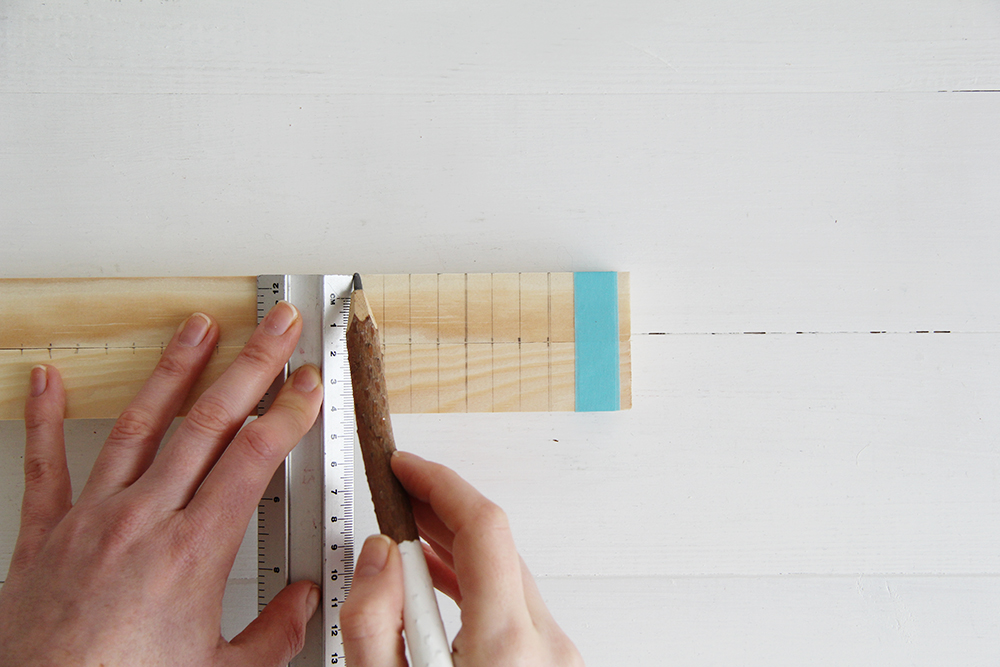 3. Once you've marked the wood line the end of the rule up with the top of the dowel and draw pencil lines over the top of both at each marked interval.
4. Use your hand saw to create a slit at each of these lines. The reason I used this type of saw is that it gives a wider cut than say a hack saw. This makes it easier to file smooth. To make cutting easier use a vice and file a groove at each point before sawing.
This stage takes some time so don't rush it. Take your time and you'll have a loom you can use for years!
5. Once all the grooves are cut secure the dowel in a vice so that the side of the wood is facing up and drill a hole in the centre of the wood 1/2″/1 cm away from the end. Drill all the way through.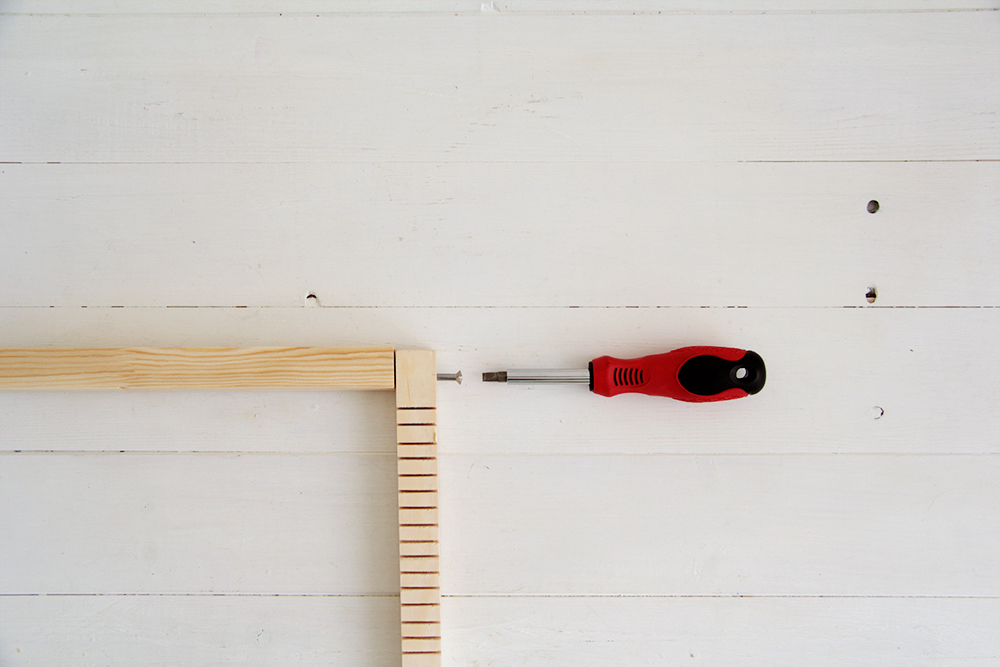 6. Take the uncut dowel and place at a right angle to the grooved wood. Push your screw through the drilled hole and screw into the end of the uncut dowel (use a slow setting with a screw bit in your drill to make this a bit easier).
7. Do this for all four corners to create a large square loom with grooved dowels at the top and the bottom. You can stabilise the corners with wood supports or glueing square pieces of dowel into the corners. After weaving on my loom for the first time I will definitely be putting some sort of support into the corners to keep it sturdy as I go.
I've also made a heddle bar tutorial to help separate the warp threads!
As always I just love to see what you've been making! Hashtag #fallfordiy over on Instagram and I'll share them with my followers as well. Let's spread some inspiration around!