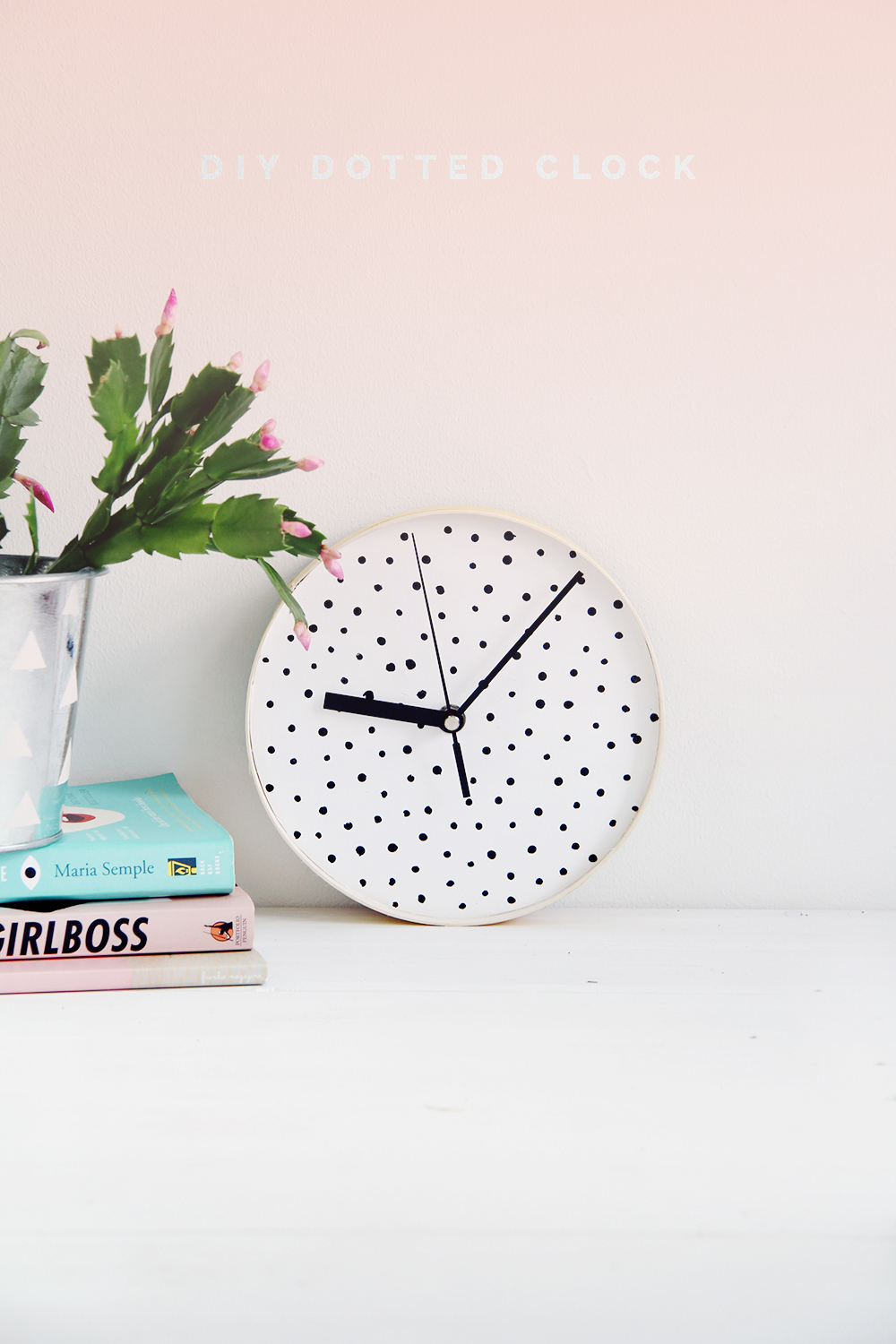 The clock face is definitely experiencing a comeback right now. I'm in dire need of a beautiful large face watch with a lovely beige strap. You know, if anyone reading just happens to make/sell them and wants to send one my way… I'll take lots of pretty Instagram pictures… please!? Oh well,  shameless request over with. In all seriousness I really do love the new contemporary patterns and designs popping up on our time pieces in the past few years so I couldn't resist giving one a go.
I've never done anything with clock mechanisms before so I decided to play around with an old clock and take the whole thing apart. This was actually loads easier than I was expecting it to be so if you're wondering how you can get your hands on a mechanism try getting a clock second hand or a very cheap new one and taking it apart. Look out for hands that are clean and in the colour you prefer as they are the all important part that will be showing.
So, down to the real business here. How to make it! Pop over to Design*Sponge and see my latest contributor post on how to make this DIY Dotted Wall Clock from just a few easy to find materials.