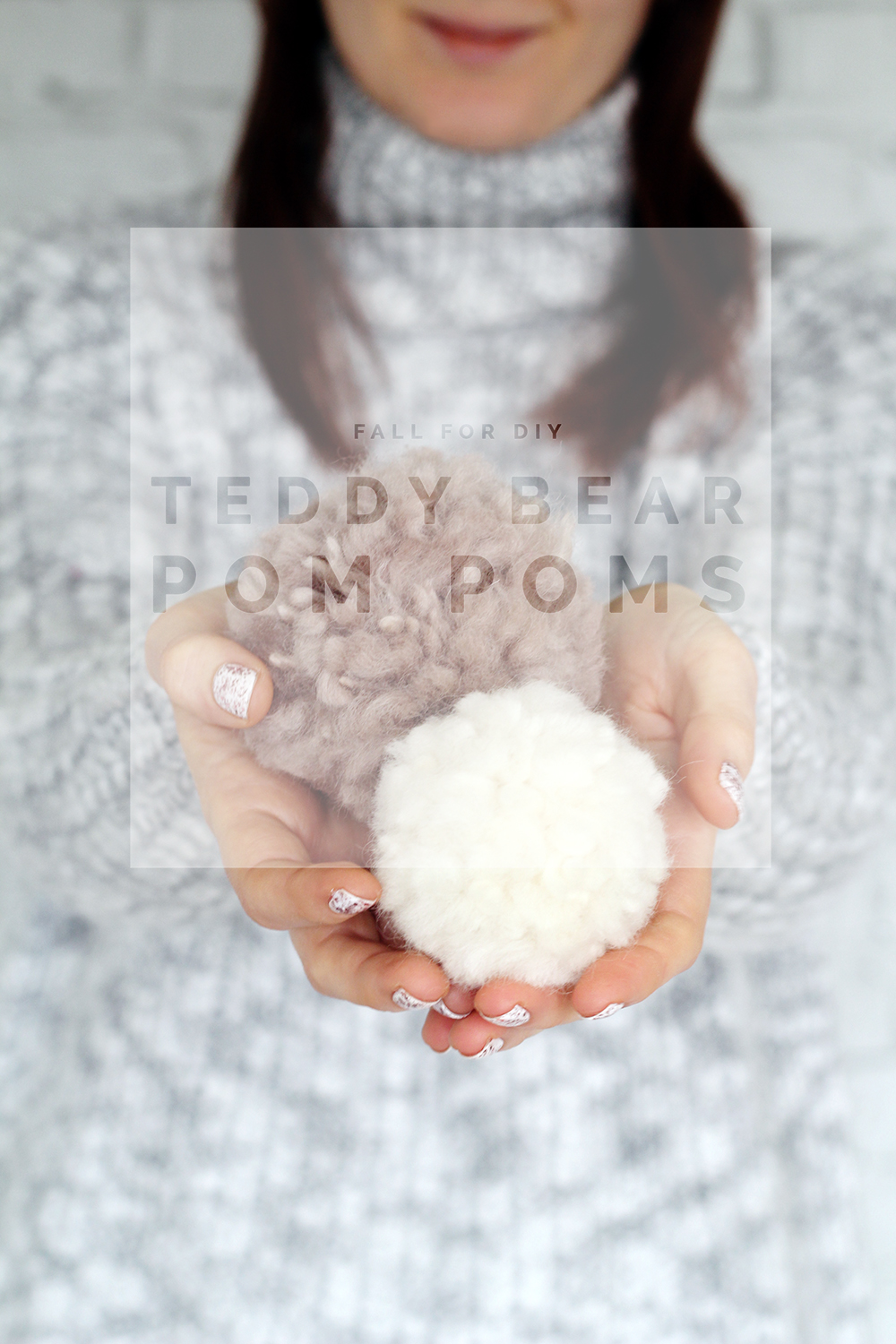 Do you remember making pom poms as a kid. Wrapping wool around those cardboard donuts for an hour. Trying to push the ball through that tiny hole 500 times was enough to put you off after the first pom, which meant many projects went bust before they really started. So when I saw these pom pom makers popping up all over the place I was pretty keen to get my hand on one (or two) and I wasn't disappointed!
The pom pom maker combined with this thick, raw wool makes whipping up furry little balls so speedy I'm a little bit addicted. I'm making these as new pom poms for my wooly hats. So soft and warm and sumptuous like a cuddly teddy bear for the ultimate winter warmer. And they're so easy to make. Here's how.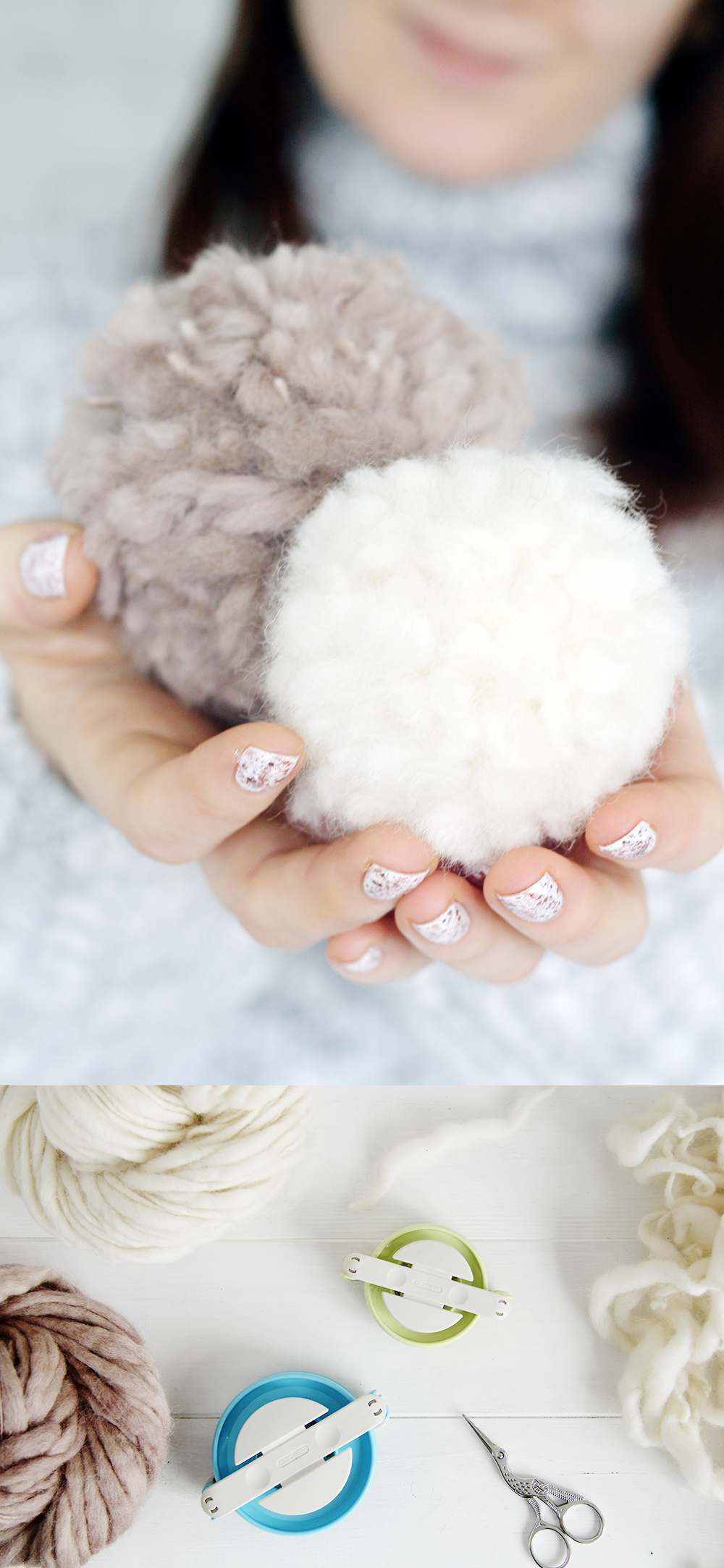 Materials:
Instructions:
1. Open up one side of the pom pom maker pulling back the two tabs to open both the sides together.
2. Start to wrap the wool around the two open arms. Continue to wrap along the length and back again. Wrap for two or three layers.

3. Close the tabs and cut off the excess.
4. Open the other two arms and wrap these in the same way, then close again.
5. Cut along the middle of the arms all the way around the pom pom maker.
6. Take a new piece of yarn and tie it tightly around this middle section and secure with a couple of knots.

7. Open up all the arms and pull the pom pom maker apart at the middle.

8. Pull apart the fibres on the pom pom to fluff them up a little. Be careful not to pull them out too far though!
9. Cut the stray strands off to create an even ball.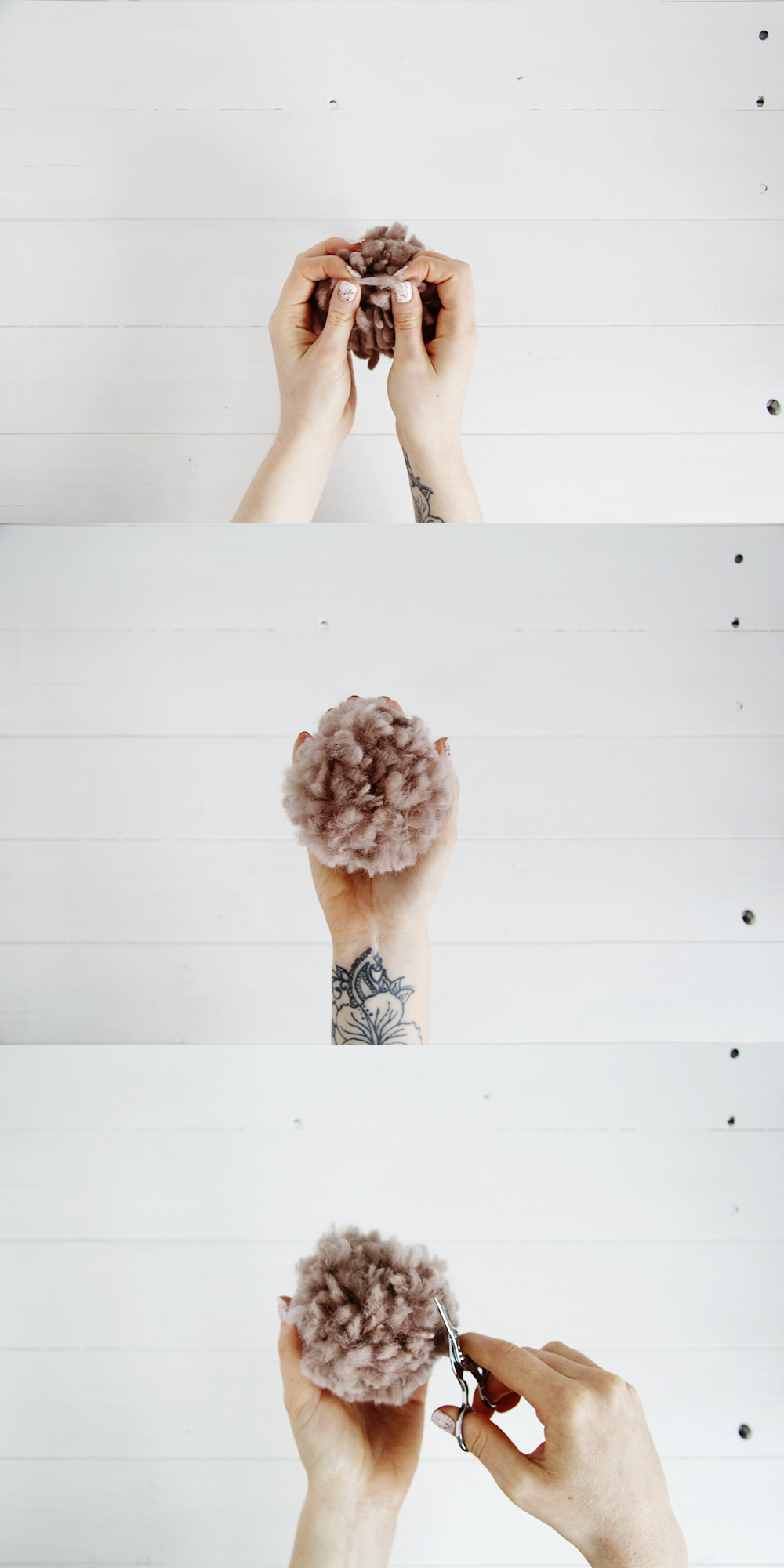 Now, where else do I need pom poms in my life?