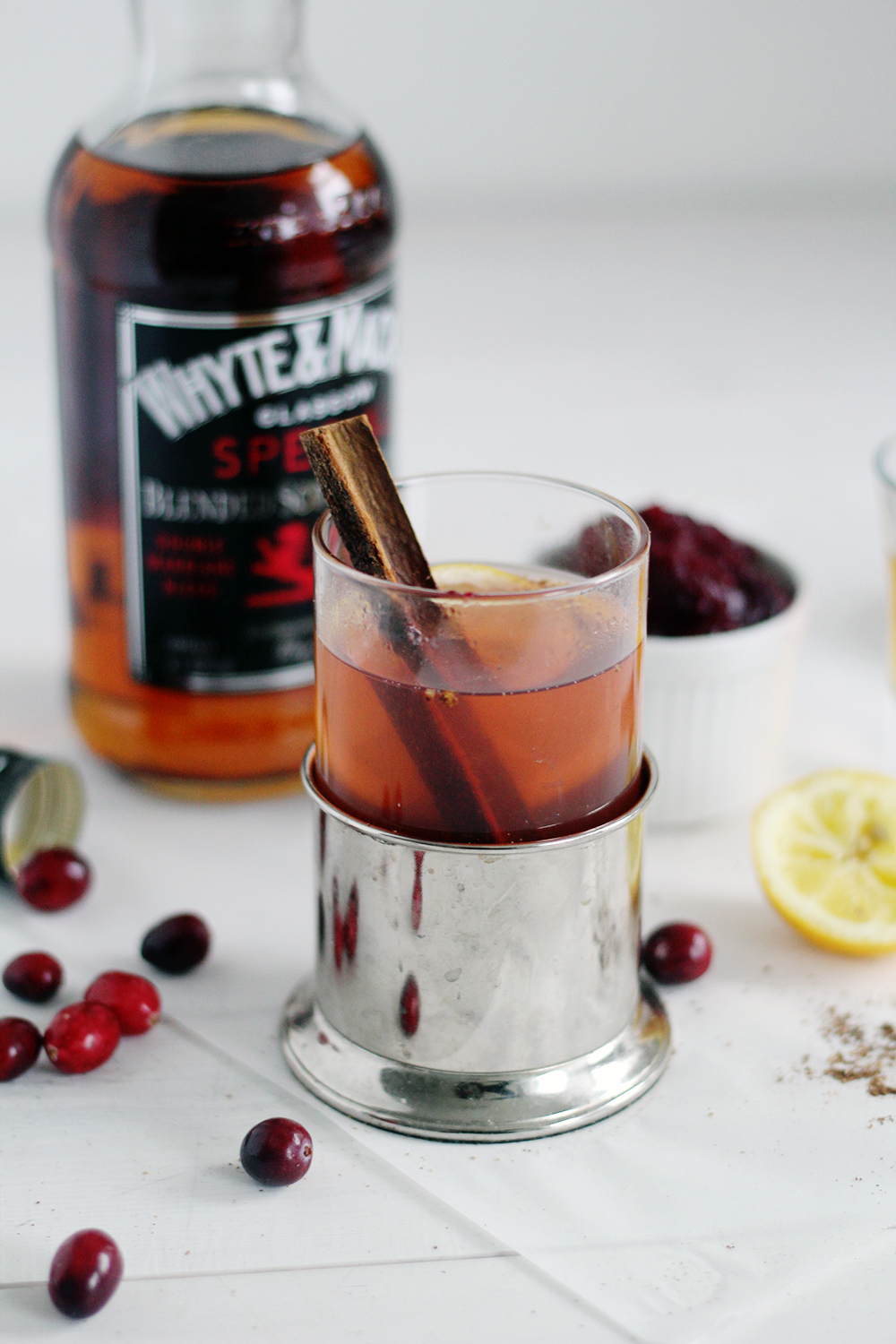 One of my favourite things to do around this time of year is go for a long walk on a crisp, sunny day. Feeling the frozen breeze against your cheeks is the best way to wake you up after the lazy days of Christmas and I immediately feel motivated and ready to start the new year afresh.
It's not easy to make that first step and kick start that mentality again after the build up to Christmas. I like to slowly ease myself back into work with plenty of treats and warm, comforting supplies at the ready (microwavable slippers on and I'm ready to work). You can't get any warmer or more comforting than a soothing hot toddy, especially when you're feeling a little under the weather or after getting in out of the cold. But it's a drink we rarely have at home because it's traditionally made with honey. My vegan other half swears off the stuff and it isn't quite the same with just a sugar sweetener.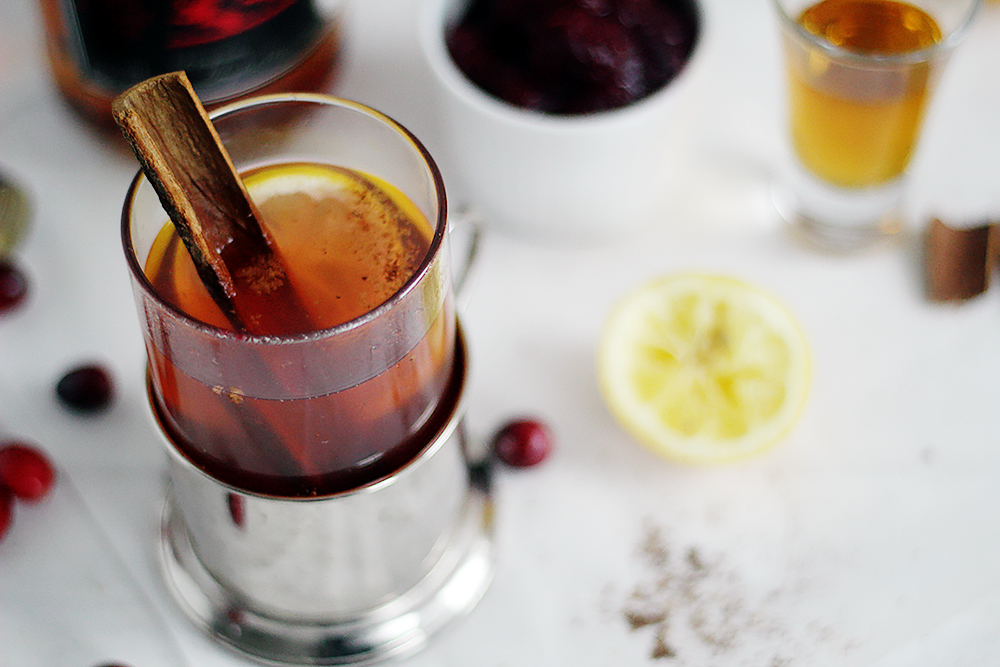 So I went a little off piste. We had cranberry sauce left over from our Christmas dinner which seemed perfect as a sticky, sweet festive flavouring with a slightly sharp edge to cut through the whiskey. Cranberries are especially good for liver function and have a whole host of other great properties that give your health a little boost after a little overindulgence and well, the whiskey is the fun part. For me a good scotch is perfect in this drink.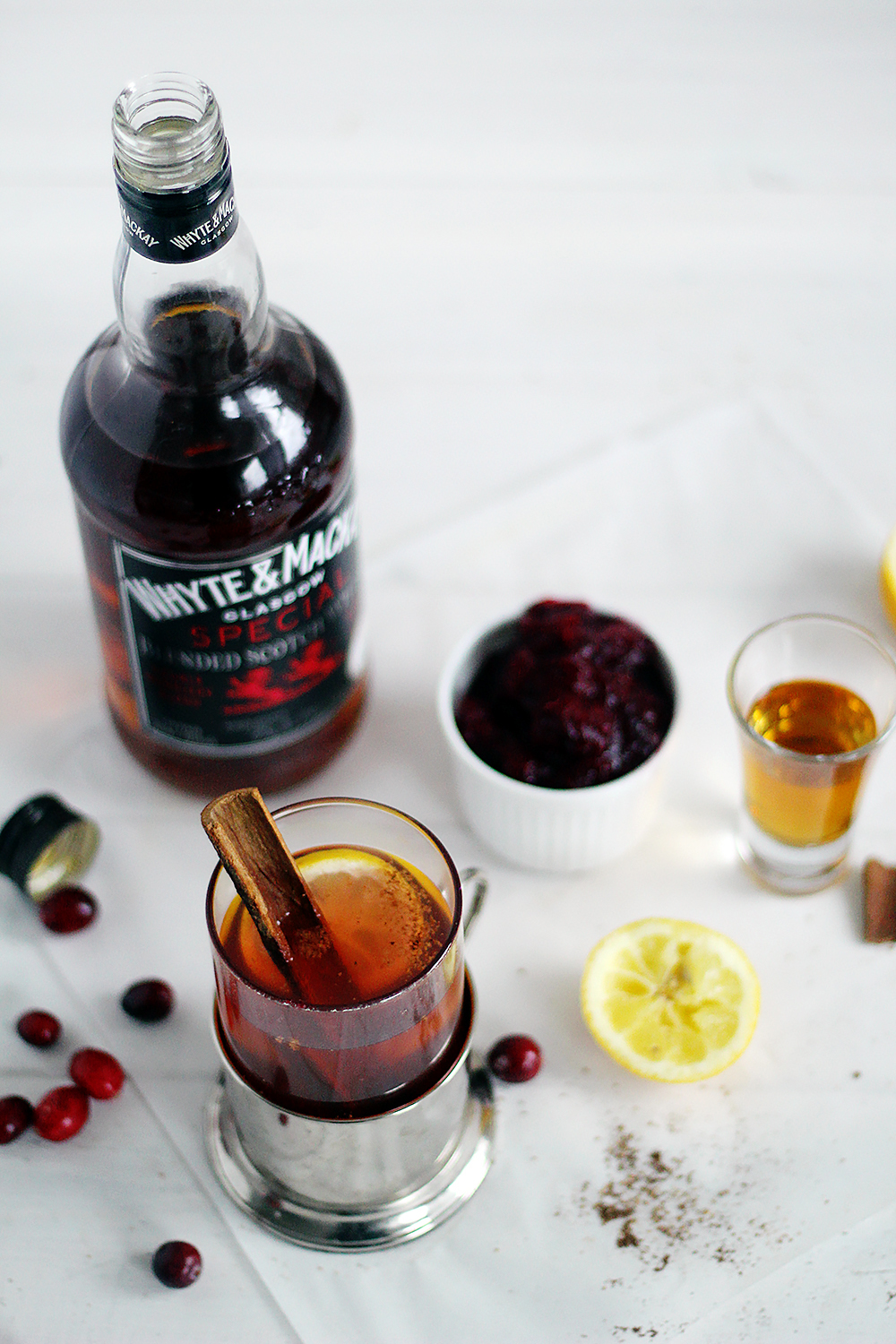 Added spices are optional, but who doesn't love that everything tastes like it's been mulled at this time of year. Nutmeg, cinnamon and all spice get added to literally everything in our house at this time of year and it's all better for it! To make your own Cranberry Spiked Hot Toddy you'll need:
Cranberry sauce
Maple syrup
Whiskey
Lemon
Ground cinnamon, nutmeg, allspice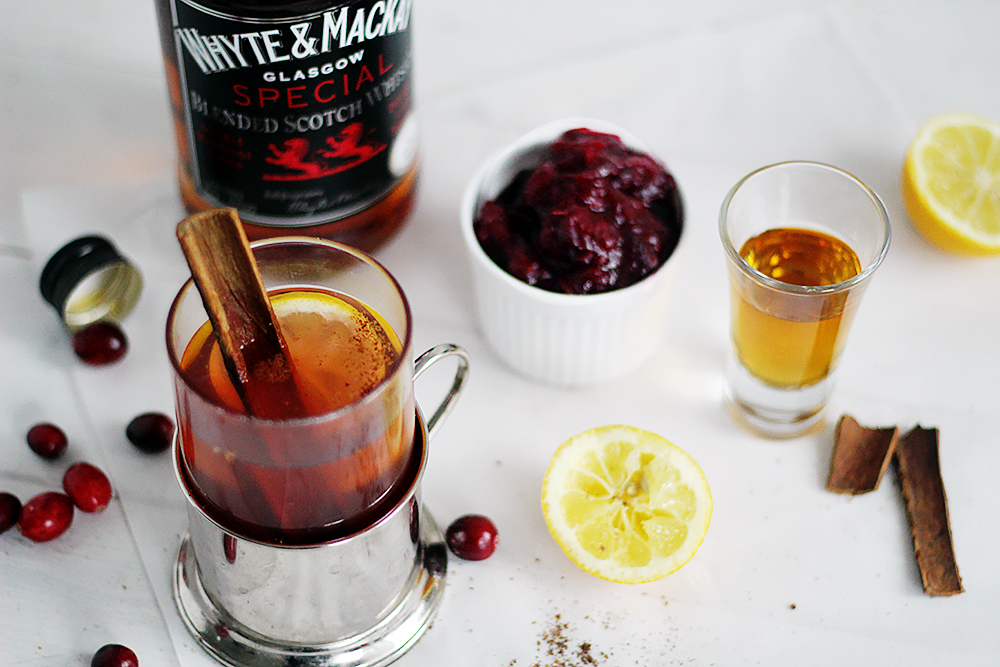 Here's how I make the Cranberry Spiked Hot Toddy:
1. Mix the left over cranberry sauce with maple syrup. You'll need one tablespoon of syrup for every three of cranberry sauce then blend with a hand blender until smooth. Squeeze in the juice of half a lemon and add a little water if you need to. You should have a lovely sticky paste to make the base of your hot toddy.
2. Warm a heat proof glass or mug with a little hot water and poor out then add two tablespoons of the cranberry syrup, 50ml of whisky, and a generous pinch of each spice.
3. Poor over hot water and stir for around 30 seconds.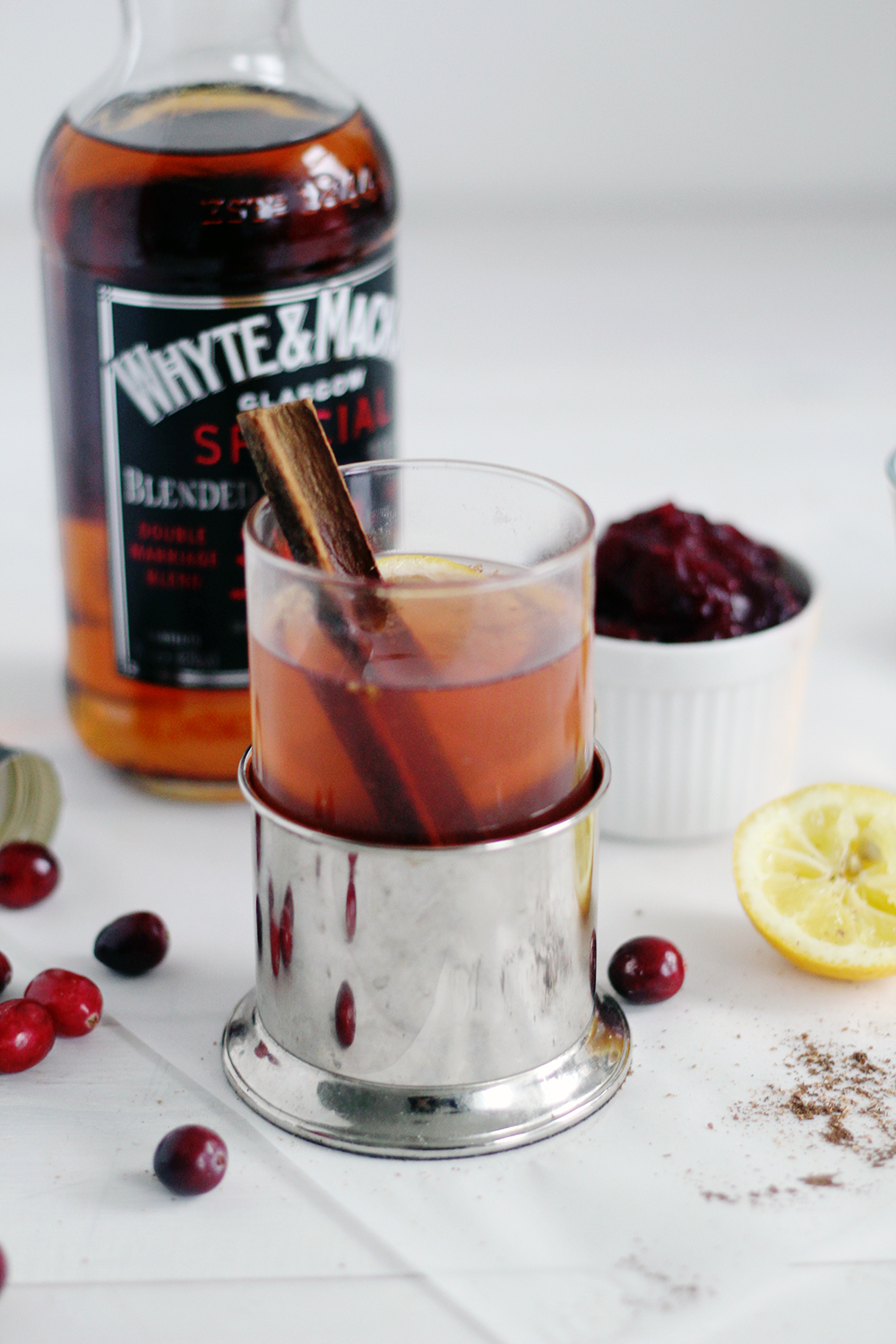 Now all that is left is to get somewhere comfortable and finish that project you've been working on, plan your next months blog posts or if you're not quite ready to get back to productivity yet, relax and wait until tomorrow.