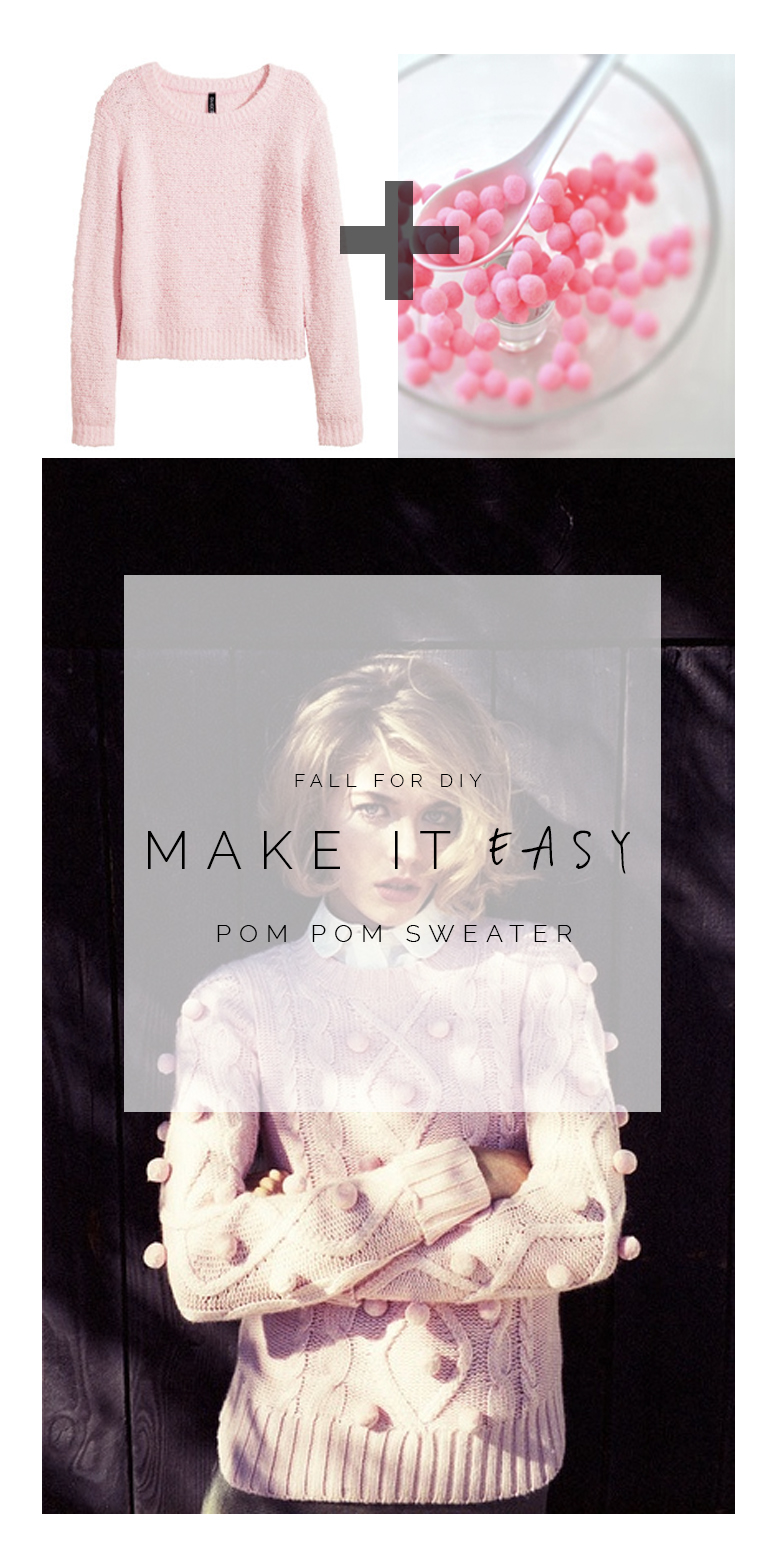 I know it's cliché as a Brit to talk about the weather but I'm just going to admit it. I'm obsessed. Checking the days hourly weather forecast is usually one of the first things on the agenda in the morning and then carefully selecting (and most of the time incorrectly) a weather appropriate outfit for the day comes next. I hate getting caught short. I hate wearing sandals in torrential rain and jeans in the blazing sun. If I have the appropriate apparel I feel much more confident and ready to take on the day, instead of uncomfortable and out of place.
So my fellow UK readers will understand me when I say it's getting a little chilly in these parts over the past week. It's the middle of August and we layering up instead of stripping off, but I'm not ready to go back to my dark, moody, winter wardrobe yet. I still want colour and fun, and I haven't got around to making those shorts I really wanted!
Materials
Needle and thread
Make it Easy: Sew the pom poms onto the jumper at regular intervals.
And you're done!