Summer has been kind to our plant babies this year and they're beginning to take over the flat. I'm very happy with this predicament as not only does it mean we get more greenery around our home but I get to make more planters because, well lets face it, if you've got the fauna to fill them you can never have enough! I also wanted to start working a bit of chrome into my projects. It's like copper with that metallic sheen but without the smack in the face (with something pretty) hue. I love the subtlety of chrome on white. It's barely visible yet has a luxurious, industrial aesthetic. The perfect accent to complement your next concrete project (yep, still working my way though that bag).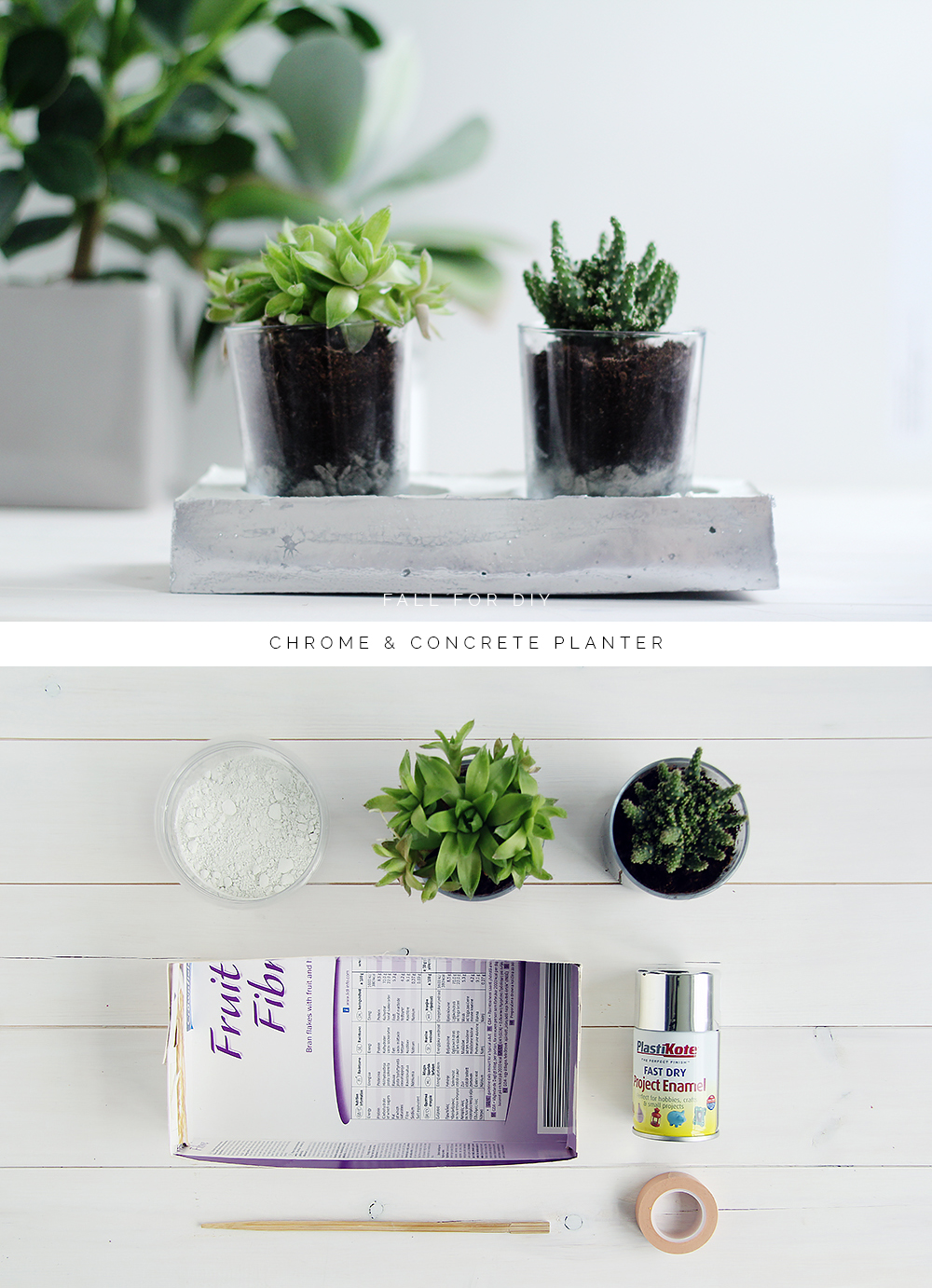 Materials:
White Concrete/Plaster of Paris
Silver Spray Paint
Cardboard
Masking tape
Plastic containers a little larger than your plant pots
Instructions:
1. Fold sturdy thin card into a box and tape up the edges to seal up all the gaps.
2. Mix the concrete or plaster to the packets instructions and pour into the box until it's around 3/4 of the way full.
3. Press the two plastic containers into to concrete to create dips.

4. Use tape to keep the box together and the containers from floating up out of the mixture.
5. Leave to dry for at least 24 hours until dry then peal off the tape and cardboard.
6. Masking tape up the top of the plaster to completely seal it off (I used masking tape and cardboard). The cover the rest of the plaster in craft glue.

7. Once the glue is dry spray the unmasked sections. Leave to dry and then peal off the remaining tape.

If you're looking for planter DIY tutorials then check out my most popular ones right here!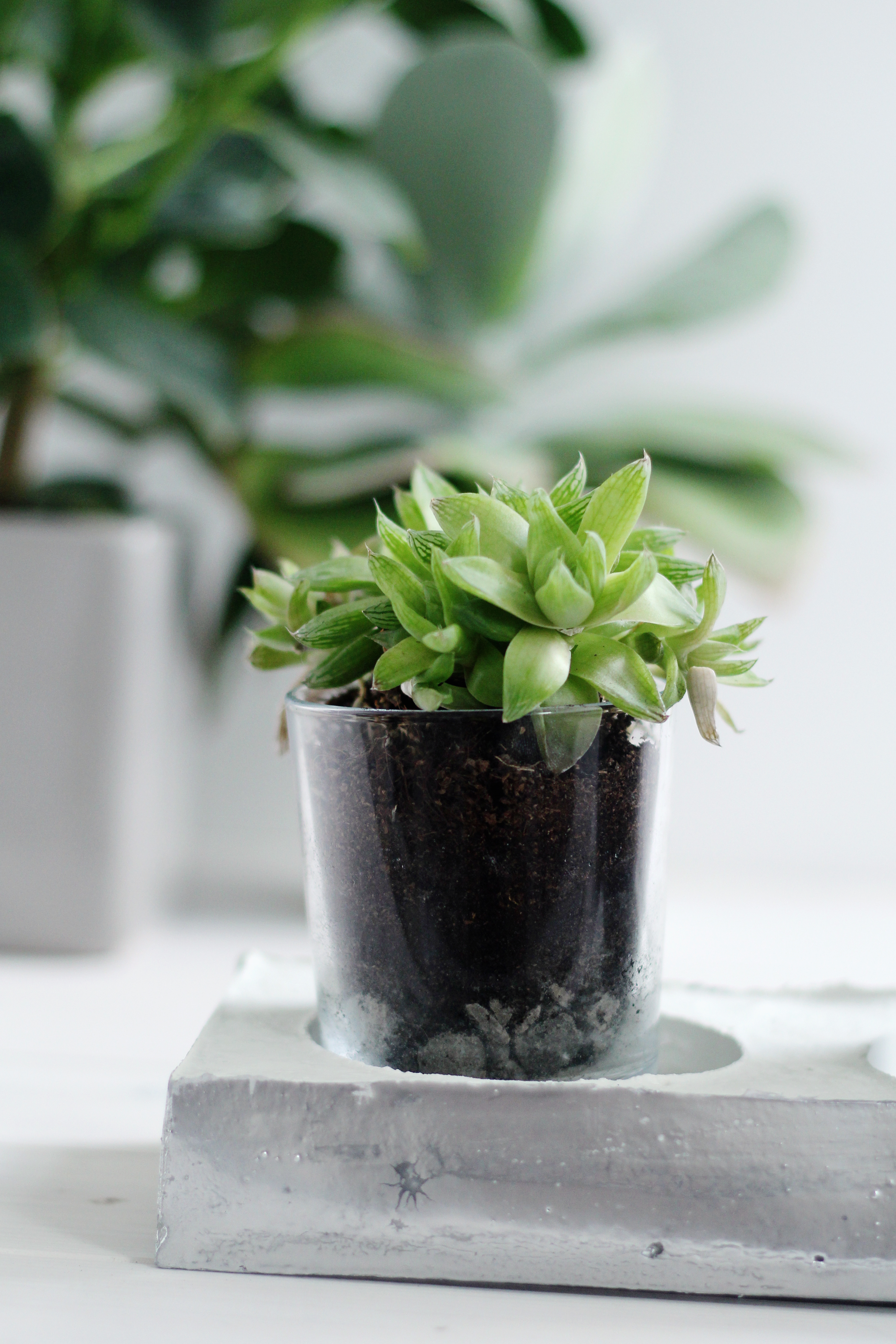 I've used terrarium style planters to contain any excess water within the glass. This helps to preserve the planter for longer. Excellent!