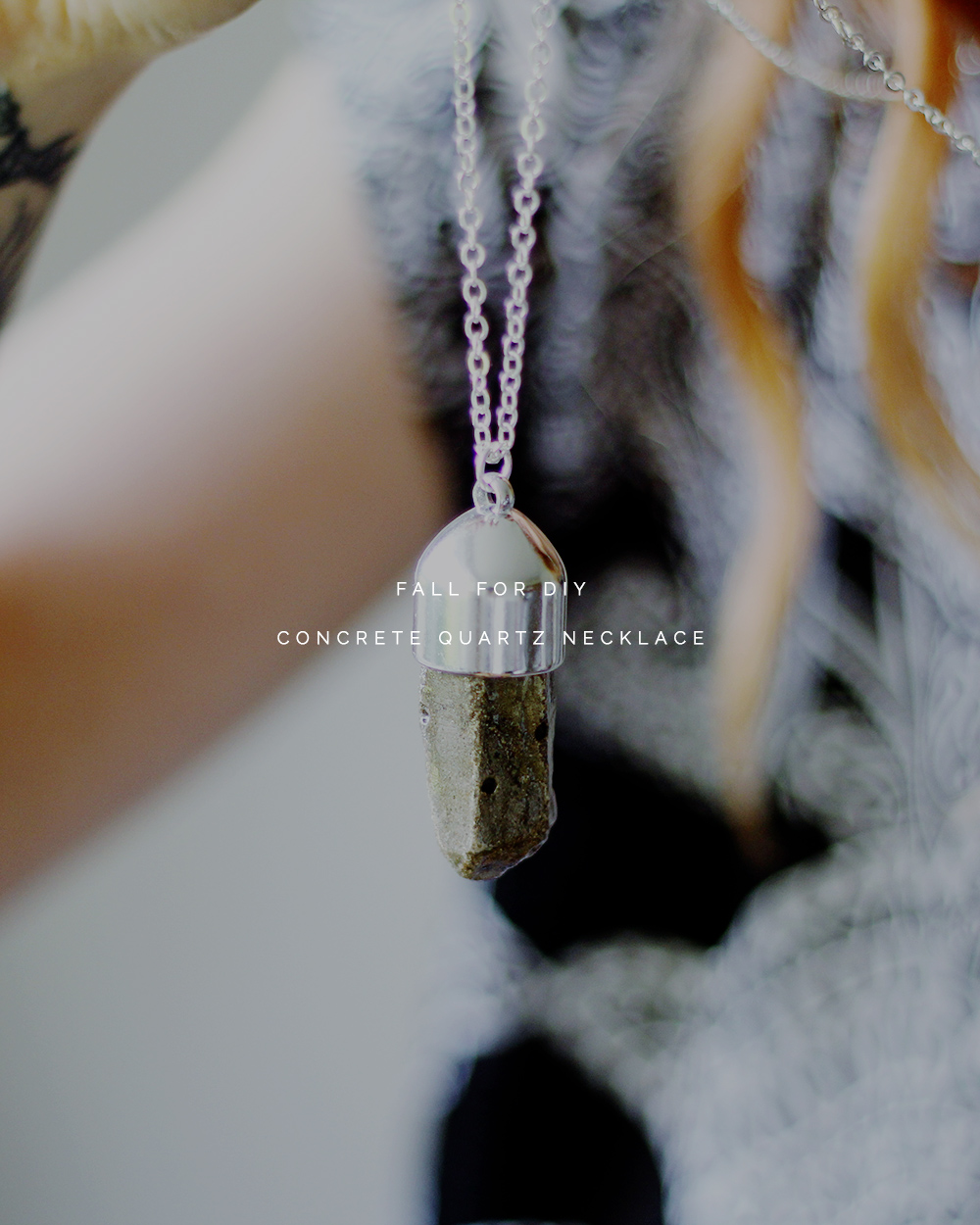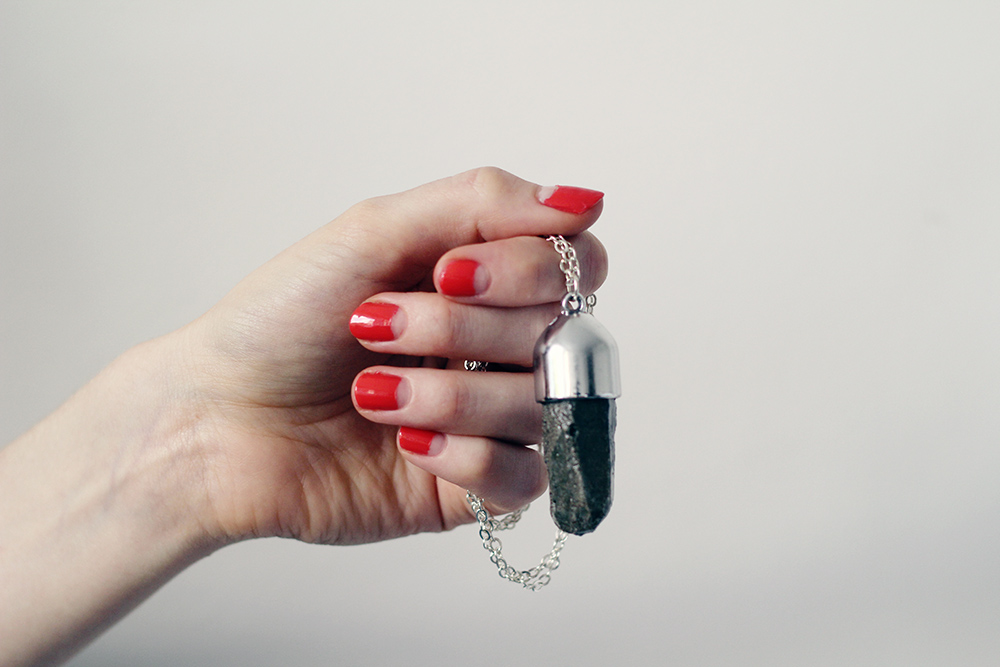 There comes a point with many trends. That moment that creeps up on you. The moment you've seen a material/shape/pattern so many times it becomes overkill and well, gets old. I'm not quite there with concrete yet, but I can feel it coming. I think I've seen it all but then, all of a sudden a new idea comes into my mind. Something I really want to try out but are reluctant to, because I'm afraid of boring you guys by doing the same thing as everyone else!
I have a lot of concrete left from my experiments with the hard stuff so I've been experimenting with gloss, varnish and paints, and planning some different concrete DIY's for all of you who are sick of seeing concrete DIY's! I hope it doesn't make you too nauseous!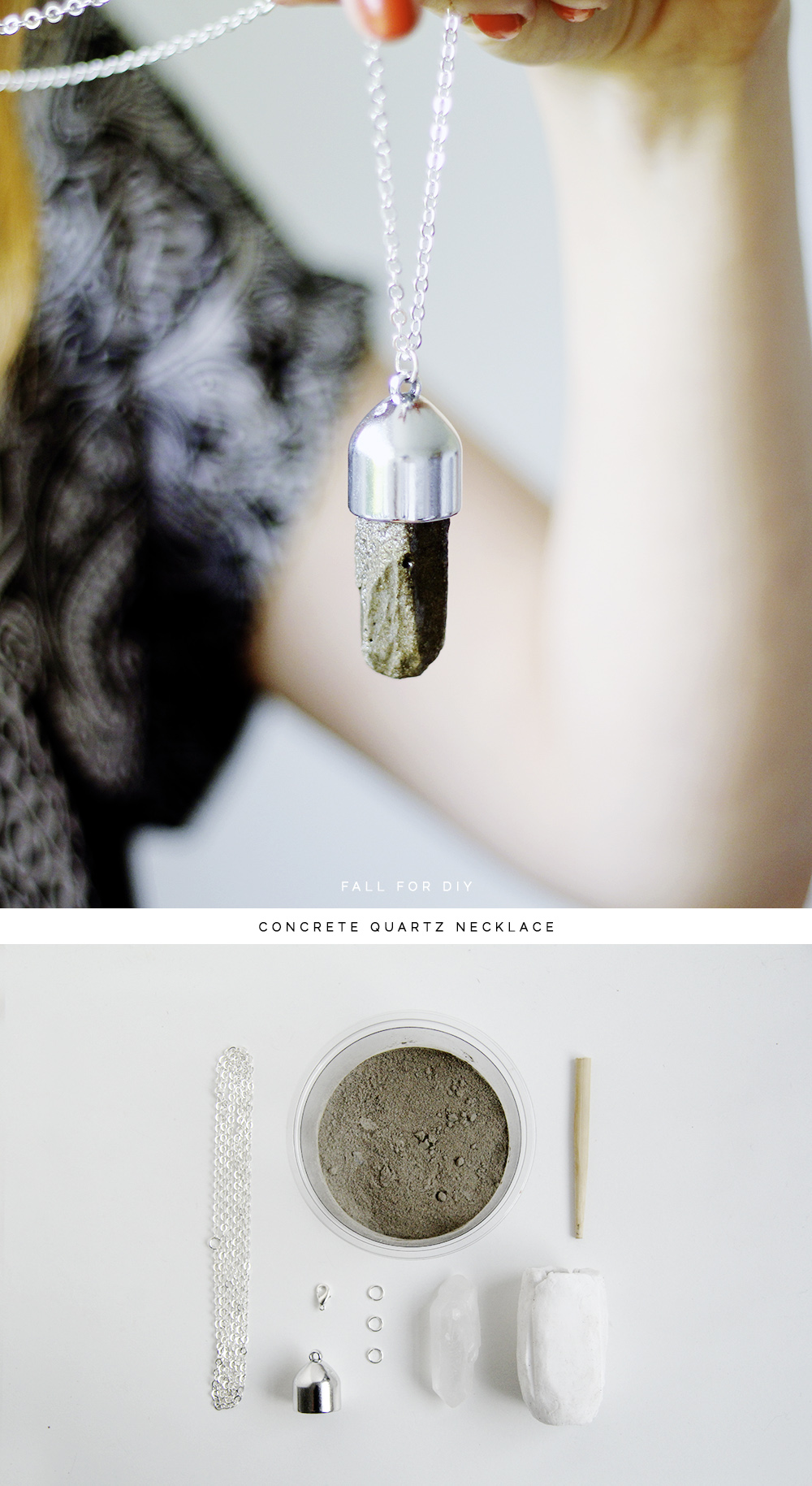 Materials:
Silicone mould of raw quartz (see how to make it here)
Chain
Jump Rings
Lobster Clasp
Instructions:
1. Make a silicone mould of a raw quartz stone that is around the same size as the bead cap.
2. Mix a small amount of concrete using the instructions on the package and pour into the silicone mould. Leave to dry for around 48 hours.
3. Remove from the mould and leave to air dry for another 24 hours. The longer you can wait for the concrete to dry, the harder and more robust the pendant will be. If you're board of waiting why not check out some more of our DIYs to keep you busy.
4. Using fine sand paper, sand the sides of the concrete quartz until it fits into the bead cap comfortably.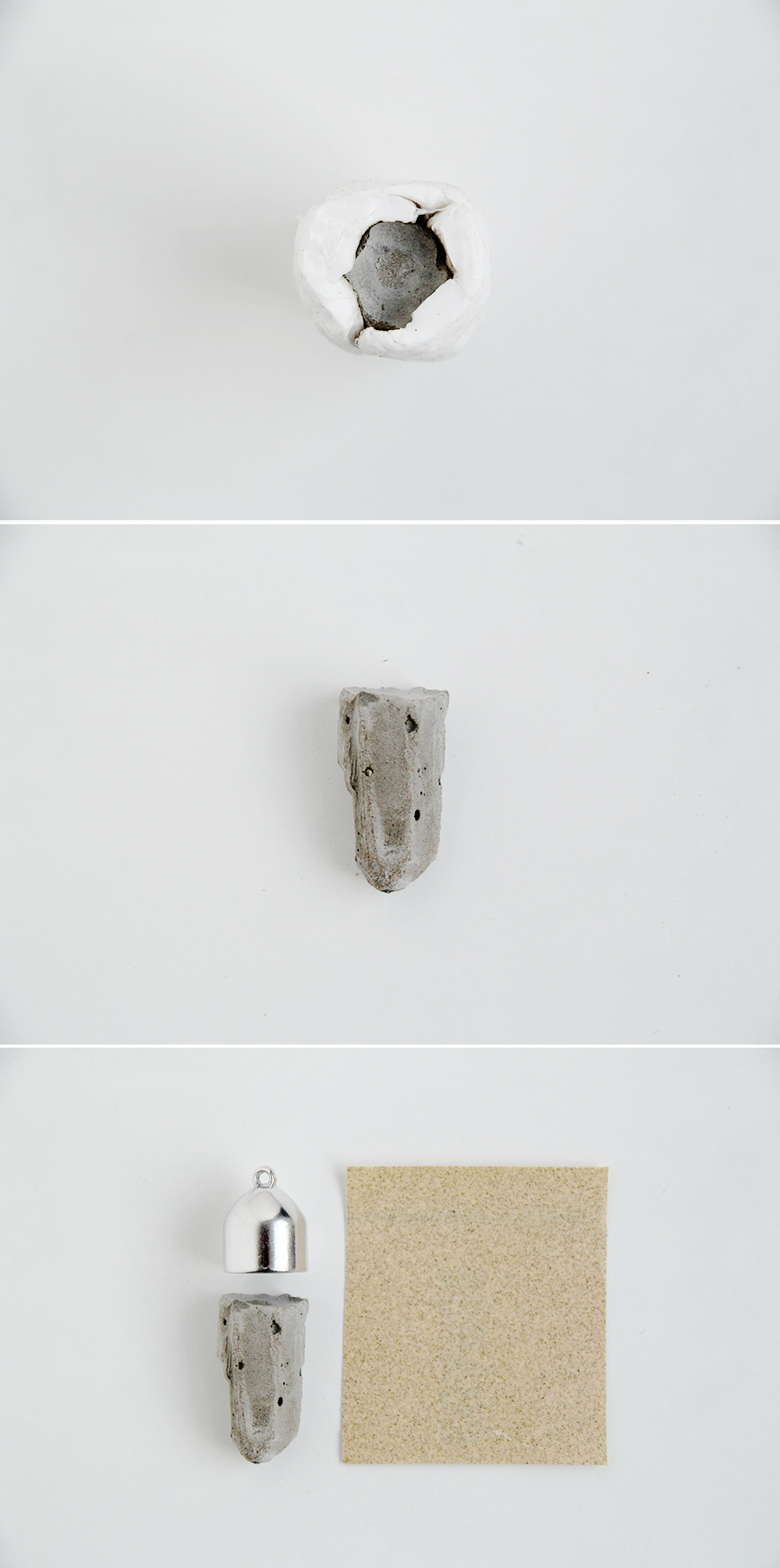 5. Cover the concrete with a few layers of clear nail varnish.
6. Glue into the bead cap using E6000 adhesive.
7. Attach onto a necklace chain using a jump ring.