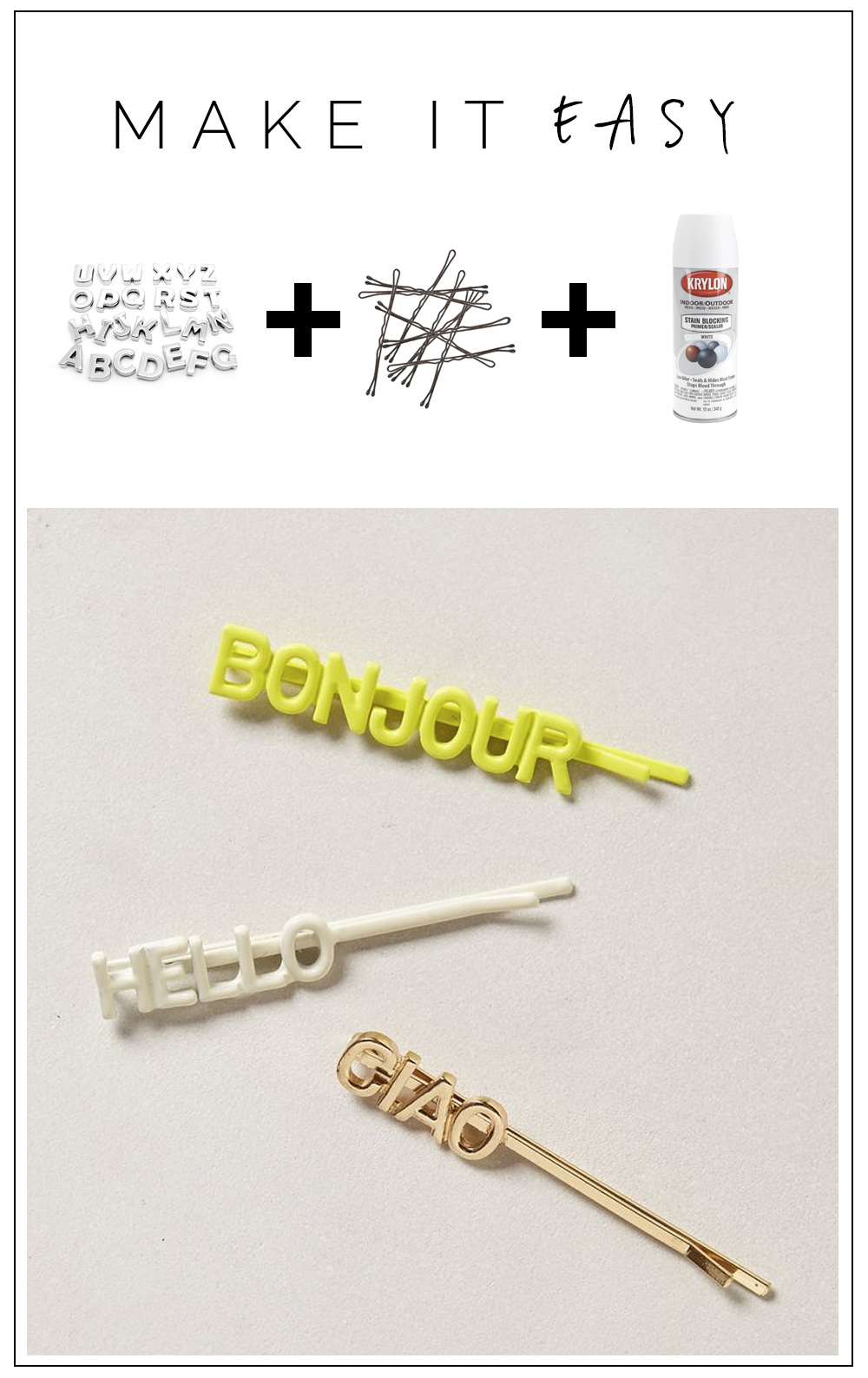 Who wants to hide their hair grips when you can greet someone with them instead! The options are limitless as you don't have to stick to just one word. Send a message (Positive Vibes) or make name hair grips for all you friends. No one will look at the back of your head the same way again!
You'll need:
Hair Grips

Instructions:
1. Glue the letters to the hair grip. Be generous with the glue, they need to be strong.
2. Spray paint a few layers of colour over the grip and letters making sure they are completely covered.
3. Leave to dry then grip in under you top knot to make the ultimate hair statement!