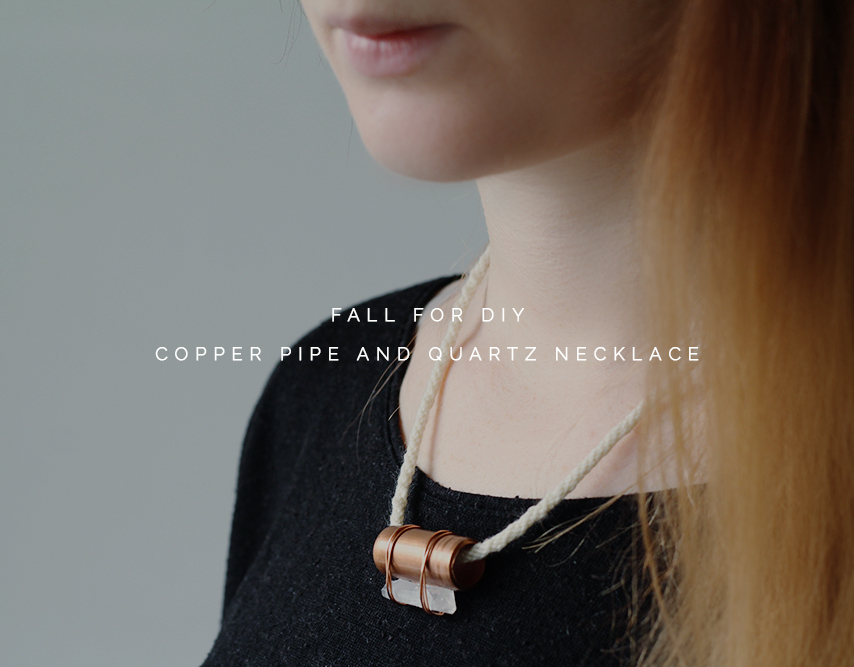 There are so many amazing copper pipe projects out there at the moment that we've all probably got small sections of pipe left over, just waiting for a flash of inspiration to give them a purpose. Well here's my gift to the discarded piping of the world and the wearers of said pipe.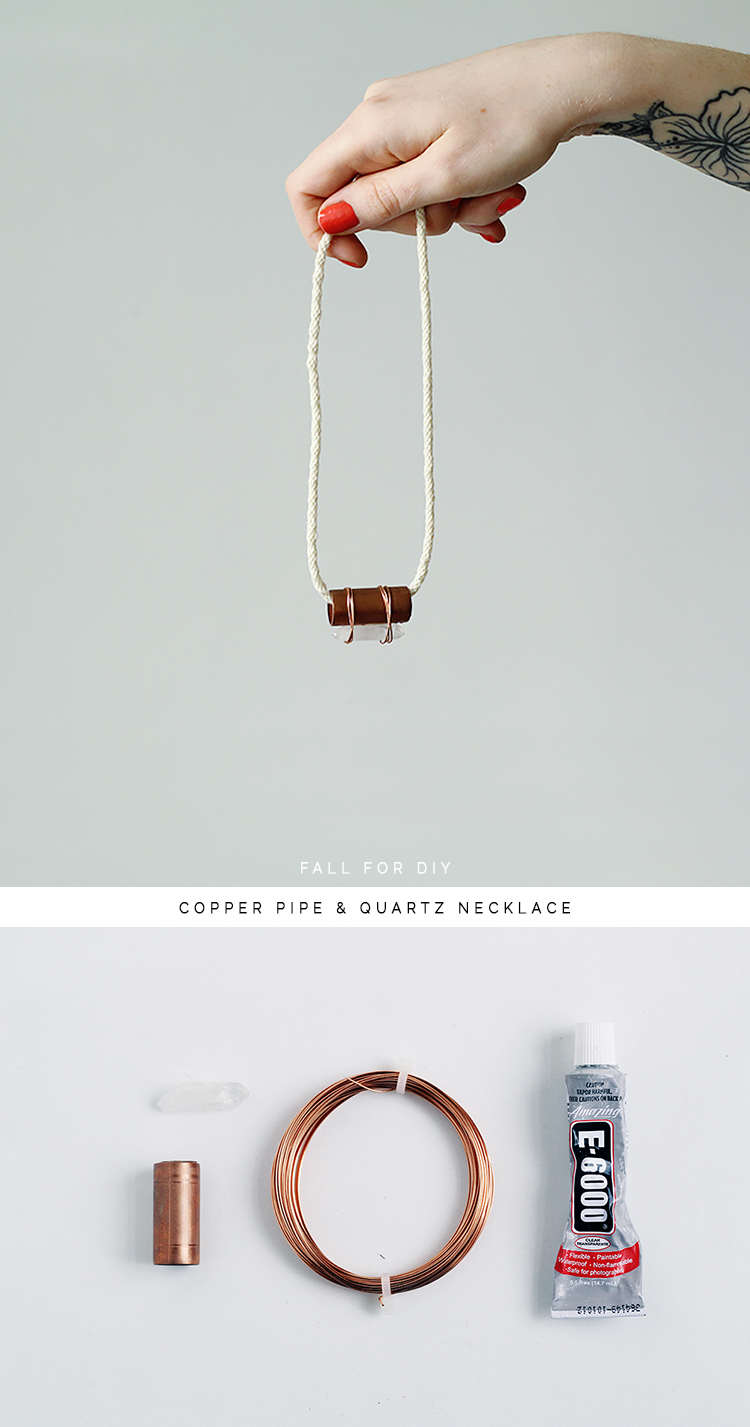 Materials:
4cm/1.5″ copper pipe
Kumihimo Braid (Click here to make your own)
Instructions:
1. Glue your crystal onto the copper pipe and leave to dry.
2. Cut around 12cm/5″ of wire and starting from the back wrap the wire around the pipe and crystal three times.

3. Twist the wires together at the back tightly to keep them secure.
4. Cut off the excess wire and fold them underneath the pipe so they don't catch on your clothes.
5. Thread you Kumihimo Braid through the pipe and glue bell closers onto the end. If your cord ends don't come with the clasp attached you can make your own following these instructions.