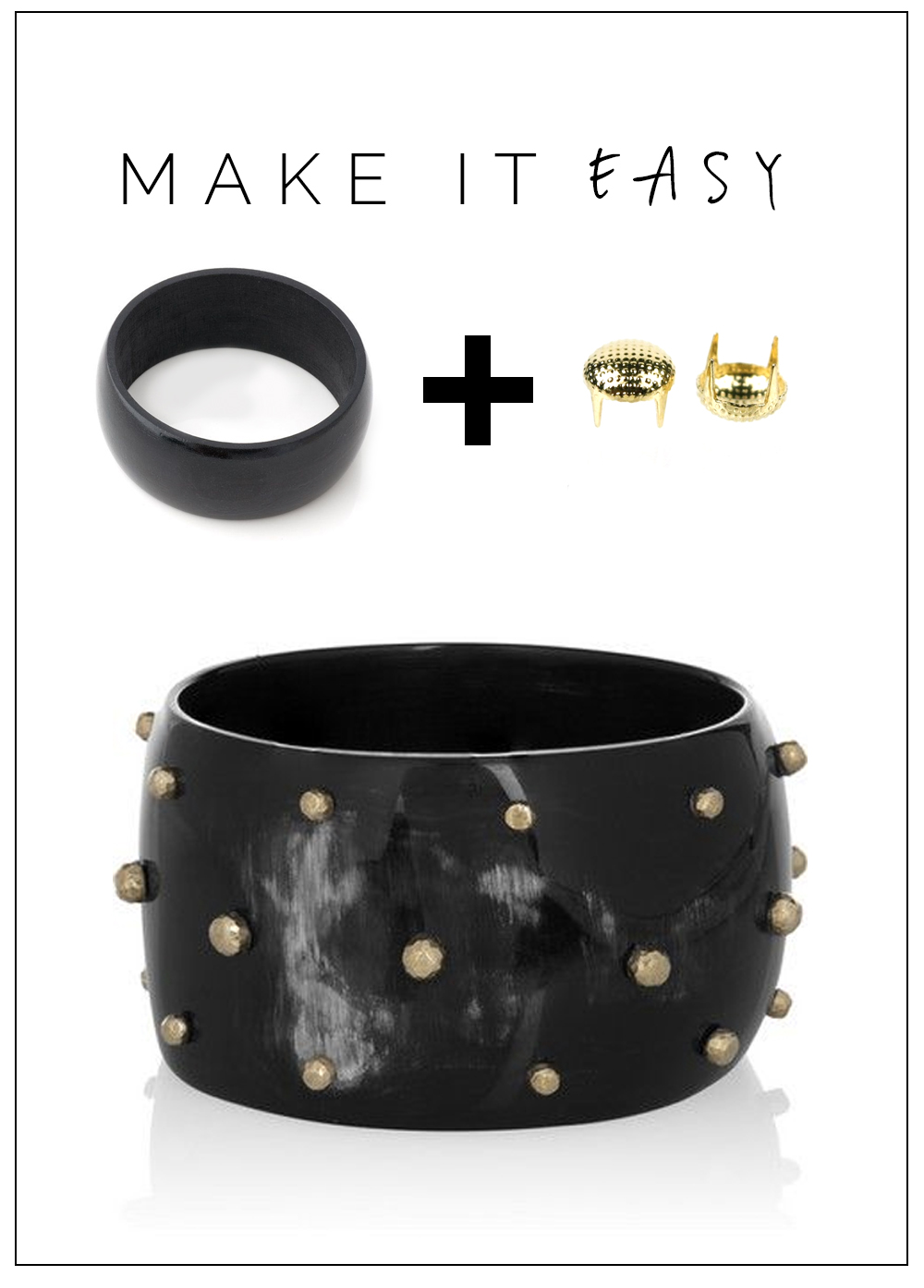 After a busy week a cup of tea and a nice easy Friday project is just what you need. You can whip up this Ashley Pittman Anga Studded Horn Bangle in absolutely no time at all, ready for date night! Here's what you'll need:
Materials:
Instructions:
1. Fold down the back of the studs.
2. Glue the studs onto the bangle in the same pattern as shown above.
3. Leave to dry.