Decorating my flat is an ongoing project I think I'll never be fully satisfied with. Along with changing trends and new ideas I have my office to deal with. This room is my nemesis. As soon as I think I get it right it becomes cluttered and messy again. It doesn't help that I hoard any materials that might come in useful one day (just in case) and I have absolutely no system of keeping them. That's why I'm dedicating myself to more office/craft room organisation tutorials starting with this cute little desk tidy. Small steps right?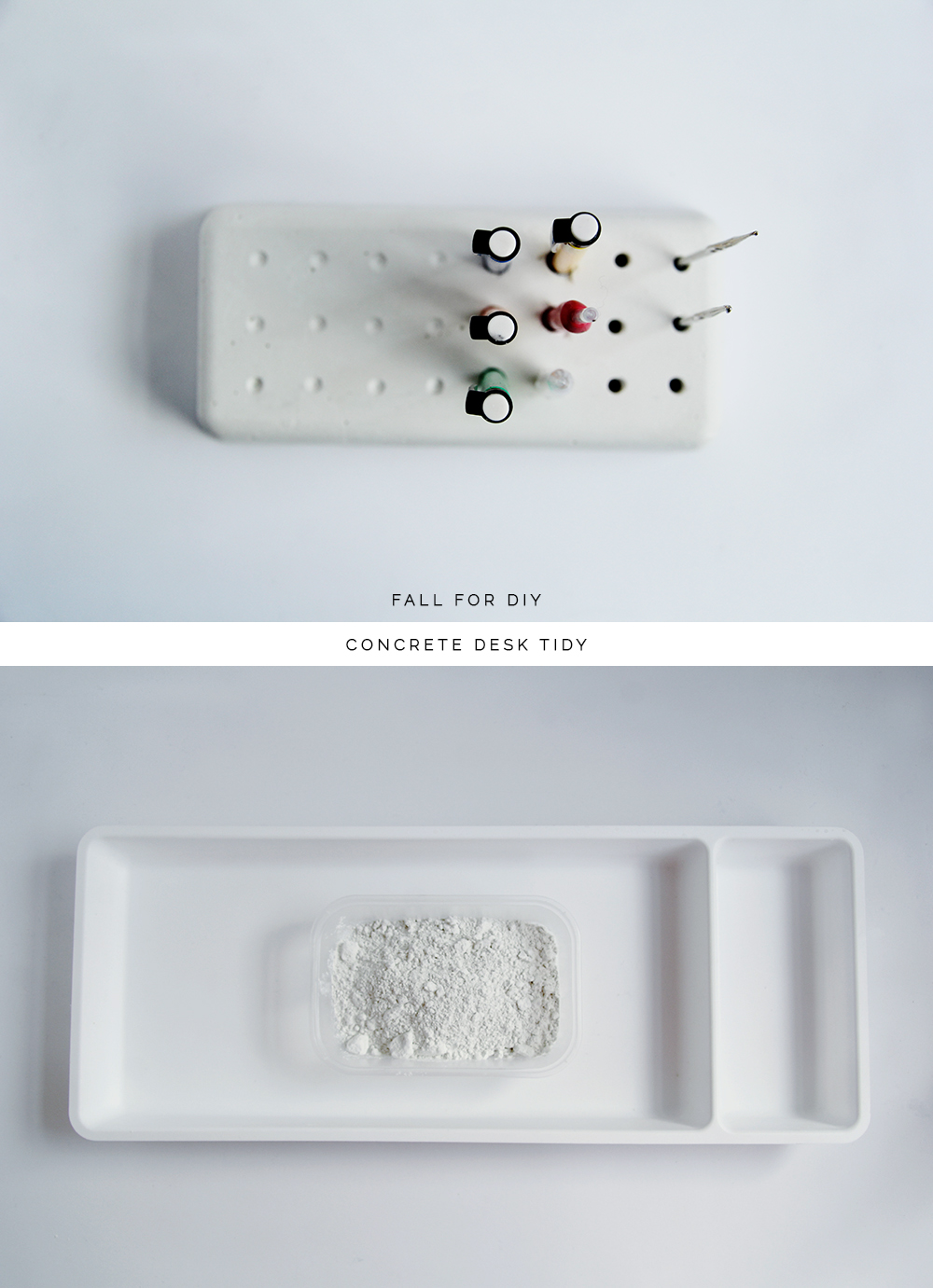 Materials:
Concrete. I've used Snowslete
Plastic mould. I've used an Ikea cutlery tray
A drill and 8mm masonry drill bit

1. Mix up your concrete to a thick paste and pour into the mould. You can oil this with regular cooking oil or vaseline if you're worried about it sticking.
2. Leave to set for 24 hours.
3. Make sure you have a drill bit that looks like the one above.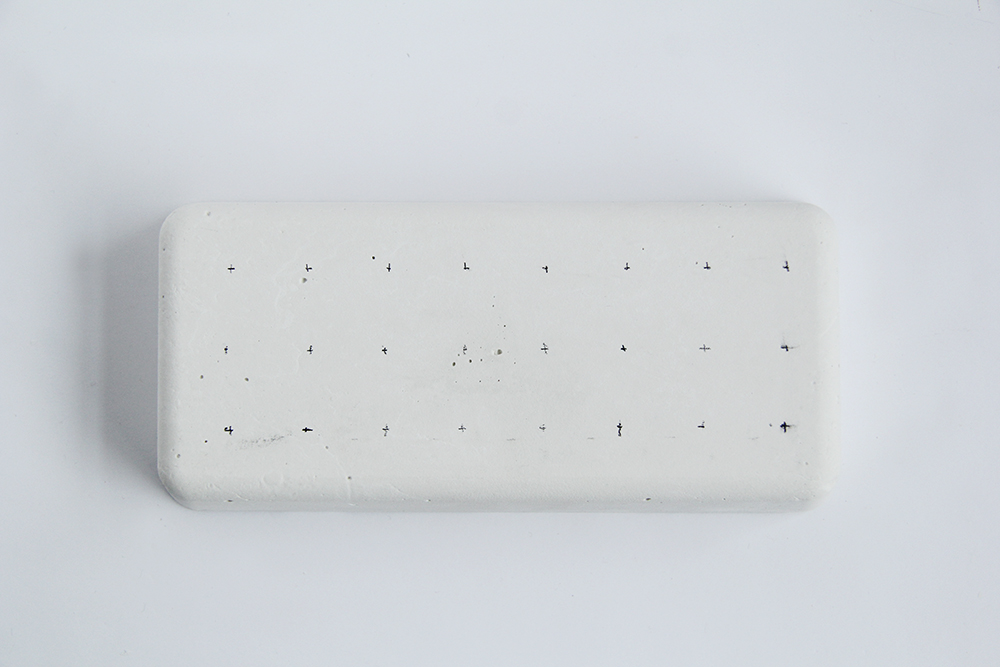 4. Mark out in pencil where you want your holes to be. Keep them as evenly spaced as possible.
5. Slowly drill down into the holes keeping the drill facing as straight as you can.
6. I drilled half of my holes around 2cm down and just indented the other half as a platform for other stationary items.
As well as a stylish pencil holder this doubles up as a paperweight as well. Love a bit of stationary multitasking!