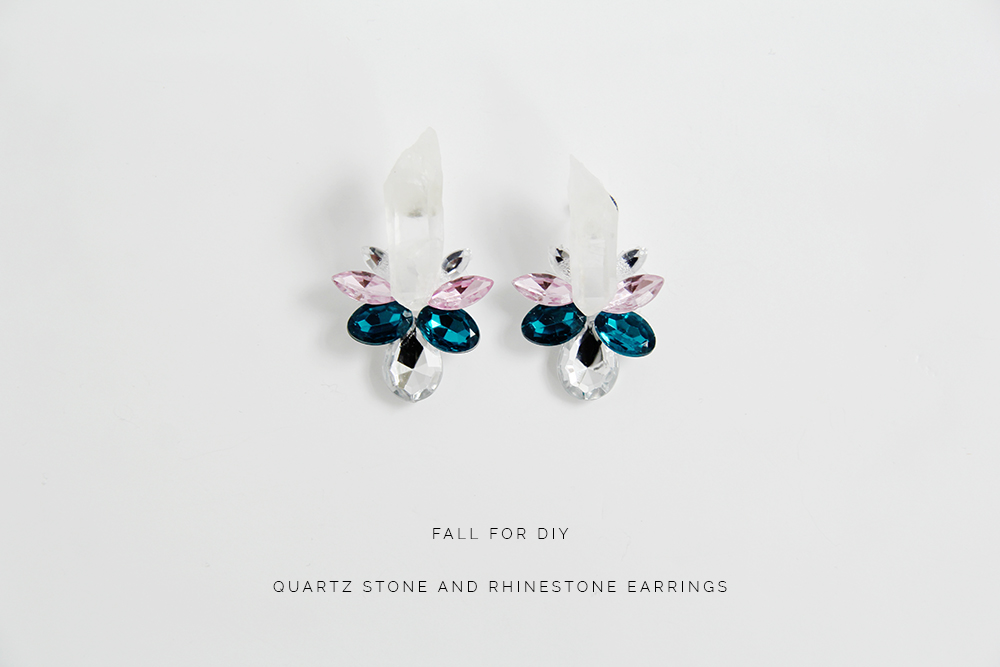 I've got to admit, I was getting a little jealous of all the amazing rhinestone earring DIYs that I was seeing. Some serious beauts out there! So, now that I have the power of E6000 at my finger tips I thought I'd give one a go myself. I had some quartz crystal clusters lying around and thought I'd add it to the rhinestone design to give an even more precious aesthetic. Here's how I did it: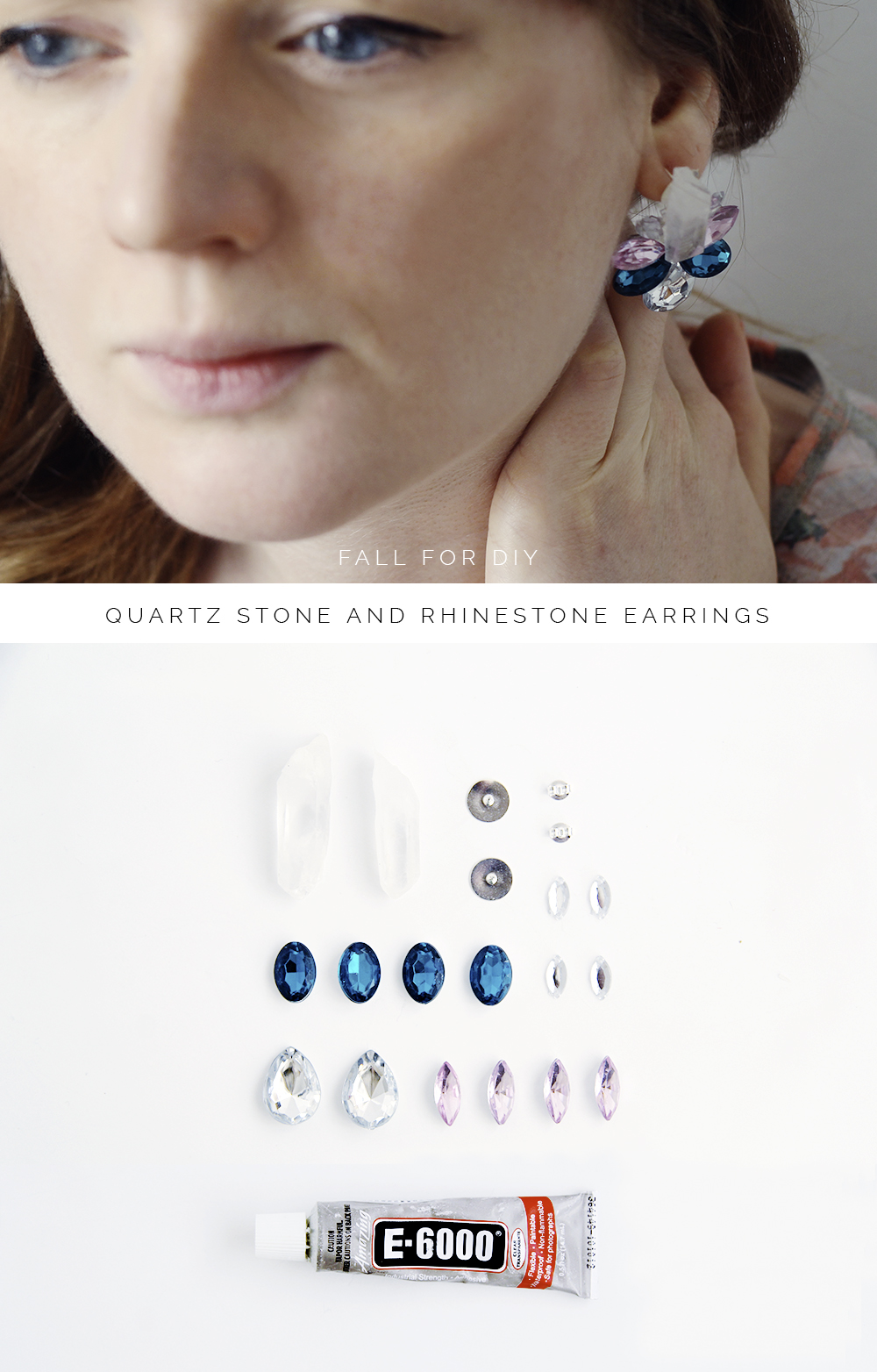 Materials:
Something clear and plastic. I've used a food container lid
*I use Etsy affiliate links. Putting in the hard work so you don't have to ;)
Instructions:
1. Cut out two circles of clear plastic.
2. Arrange your stones into a position you're happy with and trim to plastic so that the gems will cover most of it.
3. Spread a generous amount of glue onto your plastic disks and move the stones into place. Make sure each has plenty of space to adhere to.
4. Once dry glue earring posts to the back of the quartz stone and leave to dry.