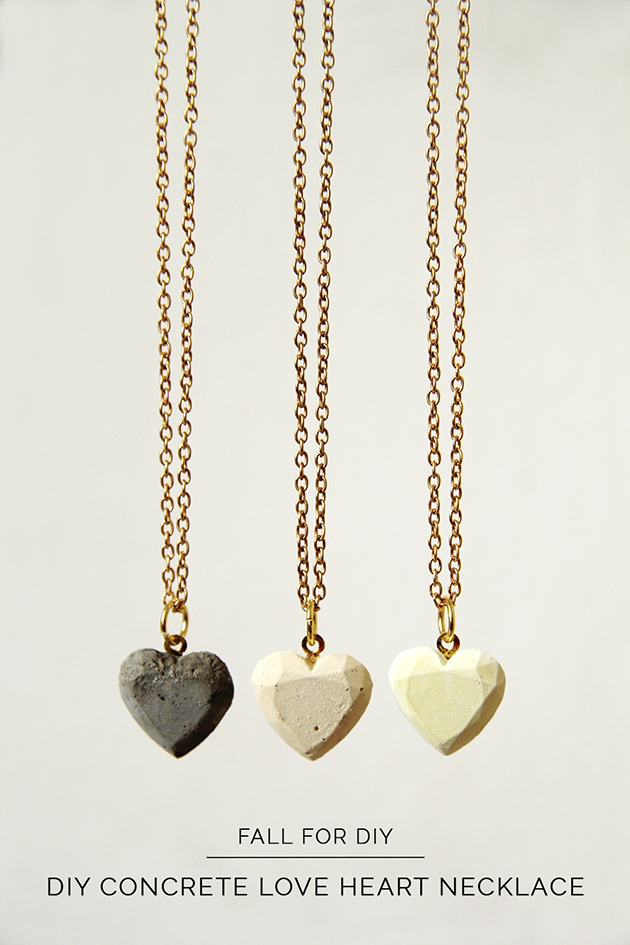 For the past couple of weeks I've been well and truly landed firmly on the concrete DIY band wagon. I love the mixture of rough and smooth textures you get when working with raw concrete and I've wanted to explore using the material in jewellery making now for some time. So I whipped out (who am I kidding, I never put it away) my new fondant gemstone mould and got to work. I've been experimenting with consistency, colour and dyes to make the pastel shades. I'll be posting more about that another time so pop over to Bloglovin and follow Fall For DIY so you don't miss it!
Materials:
1. Mix your concrete. Don't worry about measurements (I don't). Just put a little concrete mix and water in a throw away plastic container and mix until you have a consistency like double cream or tahini or there abouts.
2. Rub a very thin layer of Vaseline over the mould and pour in enough concrete to fill the shape/s you require.
3. Leave to dry in a warm place for 12 – 24 hours. When the concrete is dry you should see it coming away from the edge of the mould.
4. Once fully dry use a strong glue to attach a bail to the back. I've made my bail from a cord end. Unfolding both sides to create a flat surface.
5. Once dry attach the pendant to a chain. See my tutorials on Using Jump Rings and Making a Necklace from Chain for help doing this.
Give to you best friend for Valentines or keep for yourself… or both!