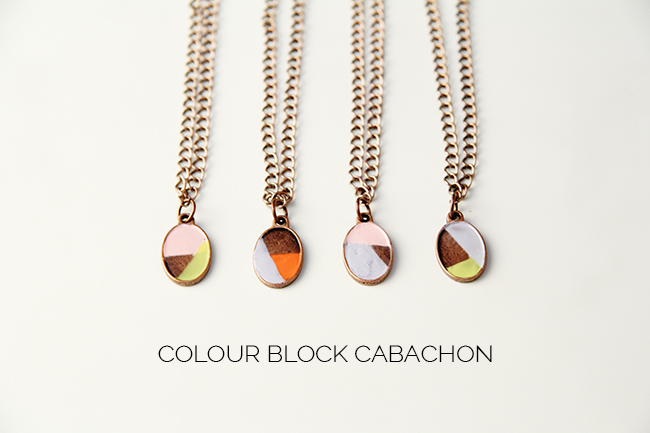 I'm off to my local German Market today with the family. It's the ultimate Christmas tradition and even though the stalls are the same every year and it's always mega busy I don't mind, it's worth it for the festive atmosphere and hot gluewine! It is also one of the things me and Al did together when we first started dating, so it's dead romantic for me as well!
Ahem… Anyway. Back to the matter in hand Imagine snapping up one of these beauties in your Christmas cracker this year. A bit better than a plastic ring right!?
Instructions:
1. Tape off a section of the cabachon and cover the remaining section with nail varnish.
2. Once the nail varnish is dry, remove the tape. Tape across another section and varnish again.
3. Leave to dry again, and carefully remove the tape.
4. Cover the whole inside of the cabachon in clear nail varnish to give a sealed finish and once again, leave to dry. Don't rush. If the varnish is still wet you will smear it during the next step.
5. Using a jump ring attach the cabachon to a necklace chain.
Alternatively you could give these as bracelet or phone charms. It's up to you! Come back tomorrow for the final 7 Days of Christmas Crackers post. The last post is a little different so make sure you don't miss it!