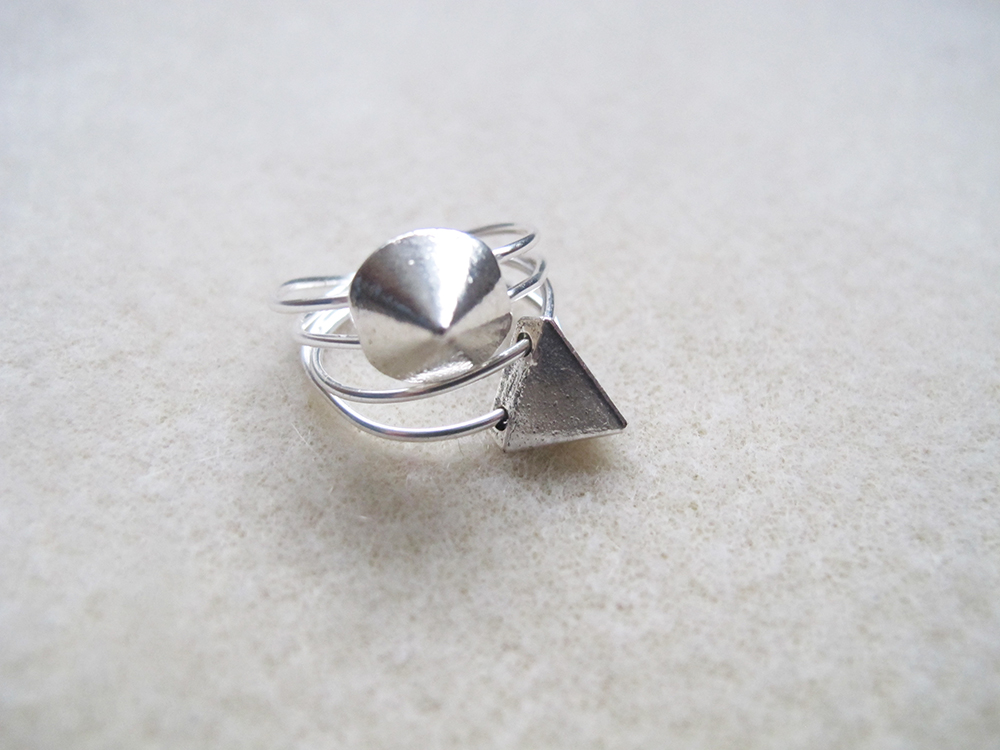 So, if you haven't heard (from me…yesterday) I was one of the Etsy Christmas bloggers this year featured in their Advent Calendar countdown to Christmas! My DIY Marbled Christmas Crackers post was Day 2 of the countdown, and so to complete the post over the next 7 days I will be showing you a few ways to fill your crackers and make them even more special for the big day!
Here's the first of the weeks DIY posts.
Instructions:
1. Thread the stud into the middle a piece of wire around 4″ long.
2. Wrap the wire around the ring mandrel starting from the stud in the middle. Bend each end of the wire around the back and carry on round to the front folding them over each other. Fold a little smaller than your ring size, as the wire will expand a little.
3. Cut the wires where they meet in the middle and pop the ends into the remaining holes in the stud.
Come back tomorrow for another quick and easy cracker filler post! Follow Fall For DIY on Bloglovin to make sure you don't miss out. If you don't have Bloglovin you can follow us on all the usual channels. Check out the buttons on the left over there to stay in touch.
See you tomorrow!