This post has been sponsored by online repair hub Sugru.com
If there's something I can't get enough of in my home it's hanging plants. We've never had a lot of floor space to play with, but with two children literally taking over every usable corner our plants have been pushed out, or at least up. Hanging planters are a great way to add all the greenery your heart desires without compromising on usable surface space. 
Our bay window is the perfect space for our growing plant family. Almost any plant I place here thrives and it's a great way to add some colour to the space. The problem we have here is the lack of an entryway in the house. This space doubles up as pushchair storage and tends to fill up with bags and coats when we're not looking. Plants on the windowsill have to fight for space with a boisterous toddler and we've had a few casualties.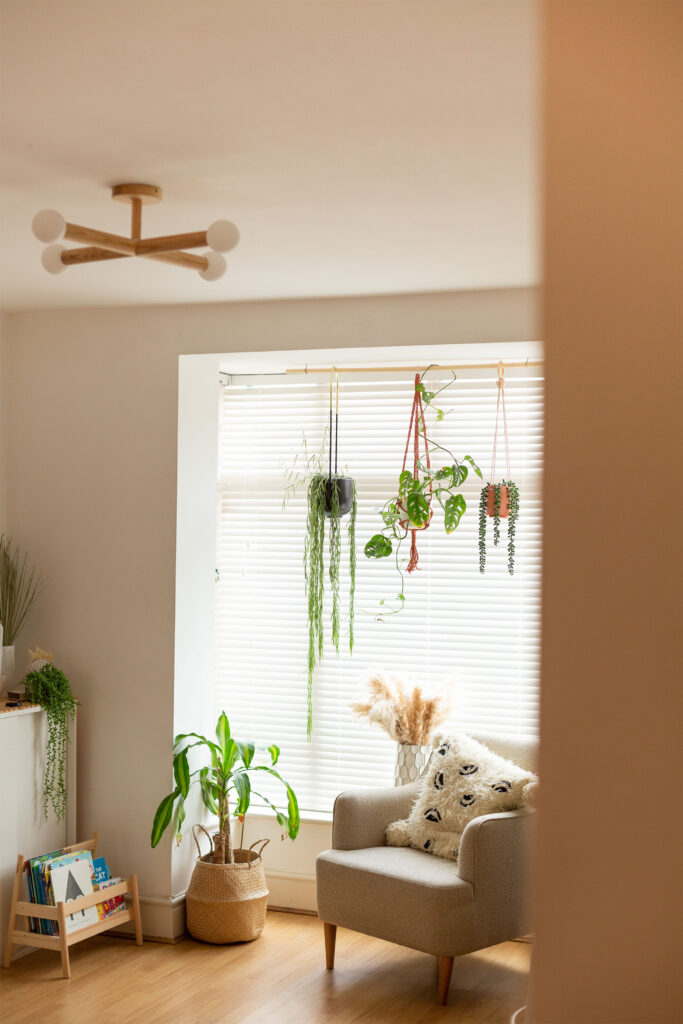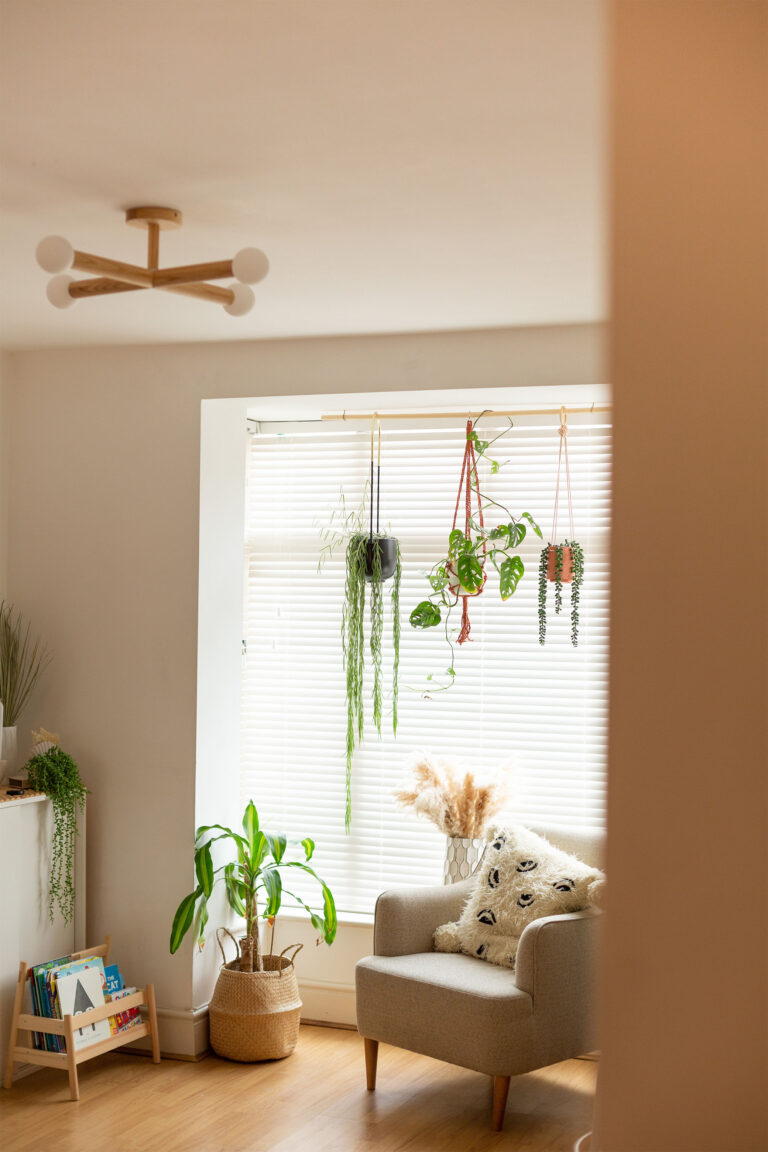 So I created this very simple plant hanging bar to give them the height, space and light they need. I've used screw in hooks and a simple length of wood dowel. It was quick and easy and all that was left to do was make something for the plants to hang in.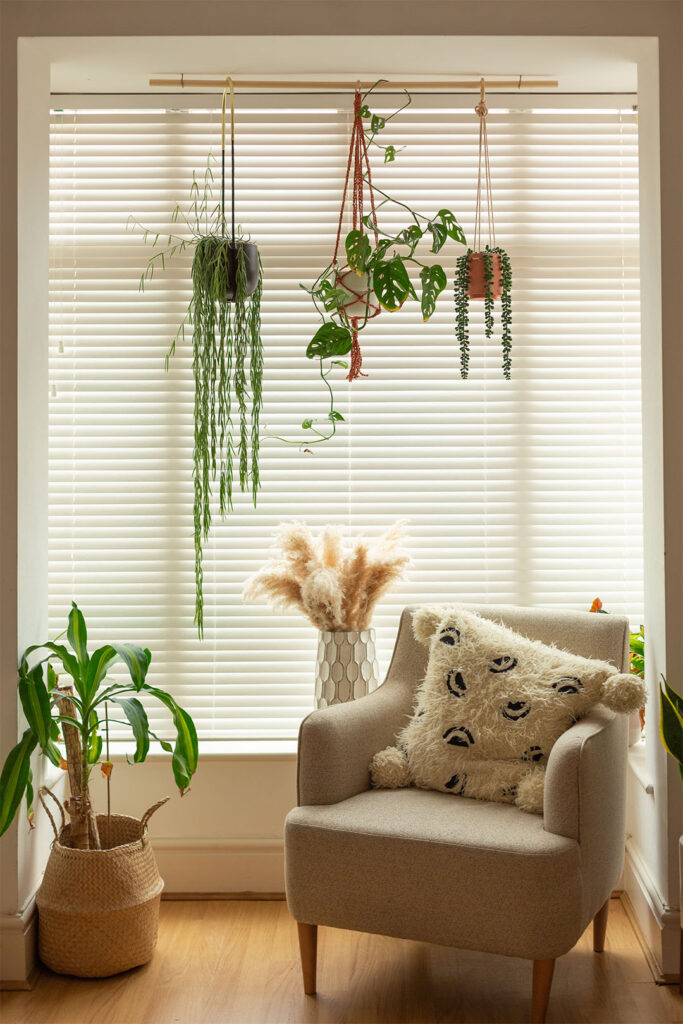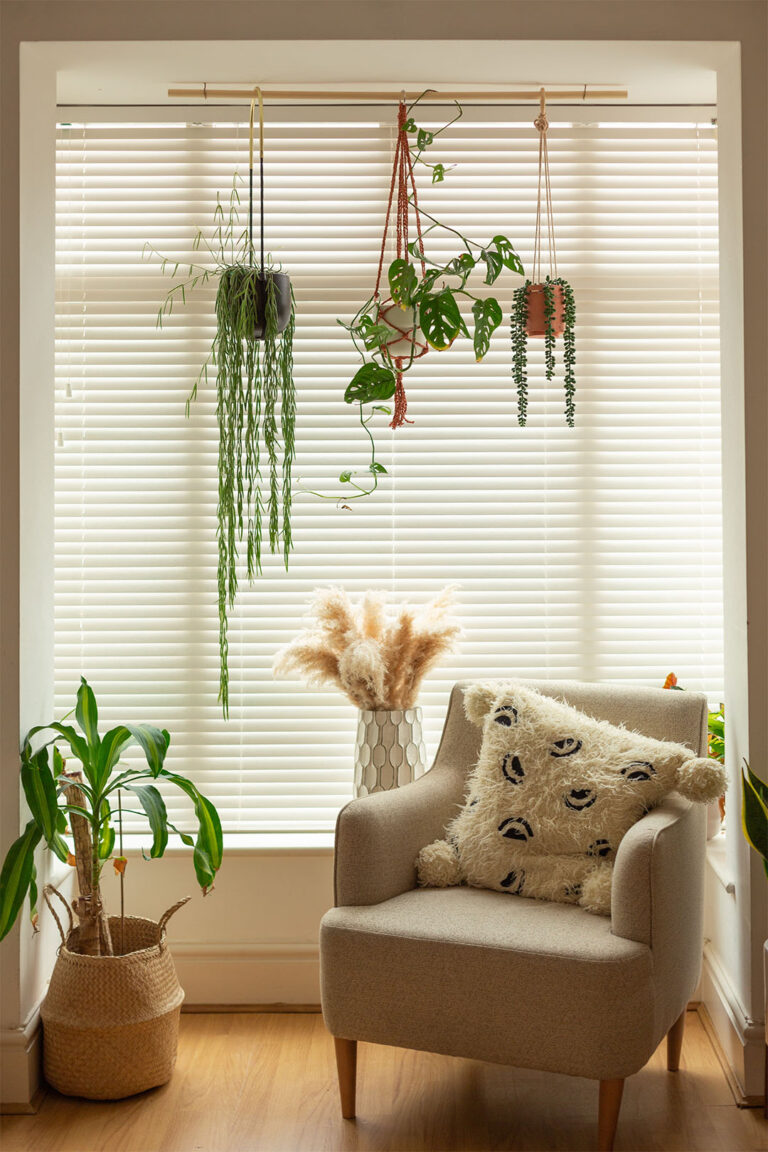 Luckily for me Sugru.com had me covered. Not only do they sell one of my favourite DIY products, (check out the many ways I've used Sugru before) but now they have expanded to sell other innovative repair products for your home, garden and clothes as well as some great DIY kits and gifts.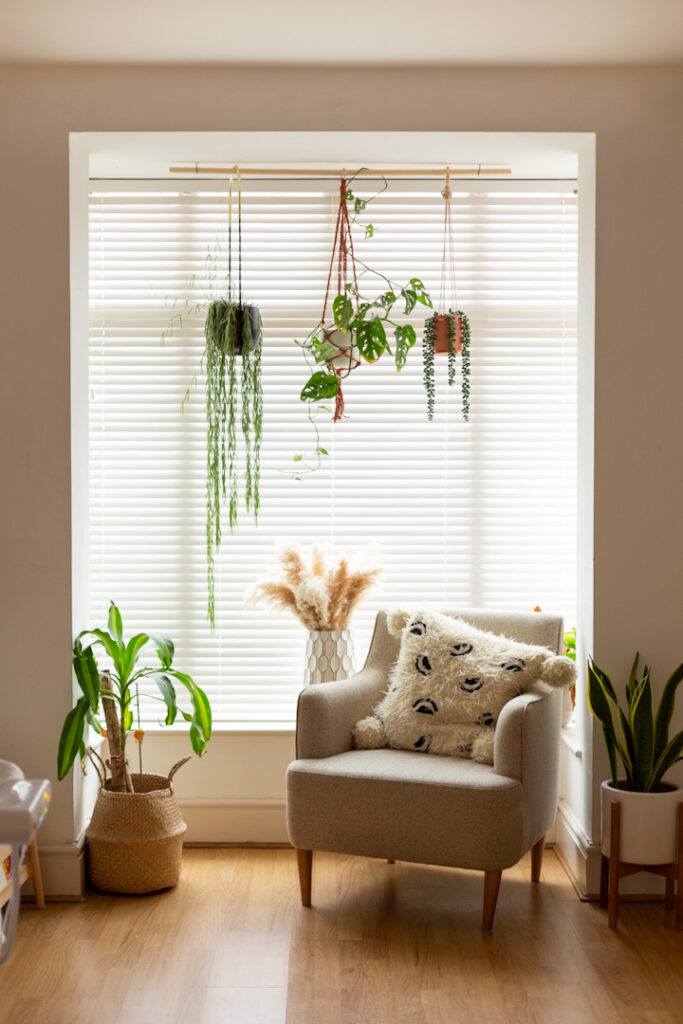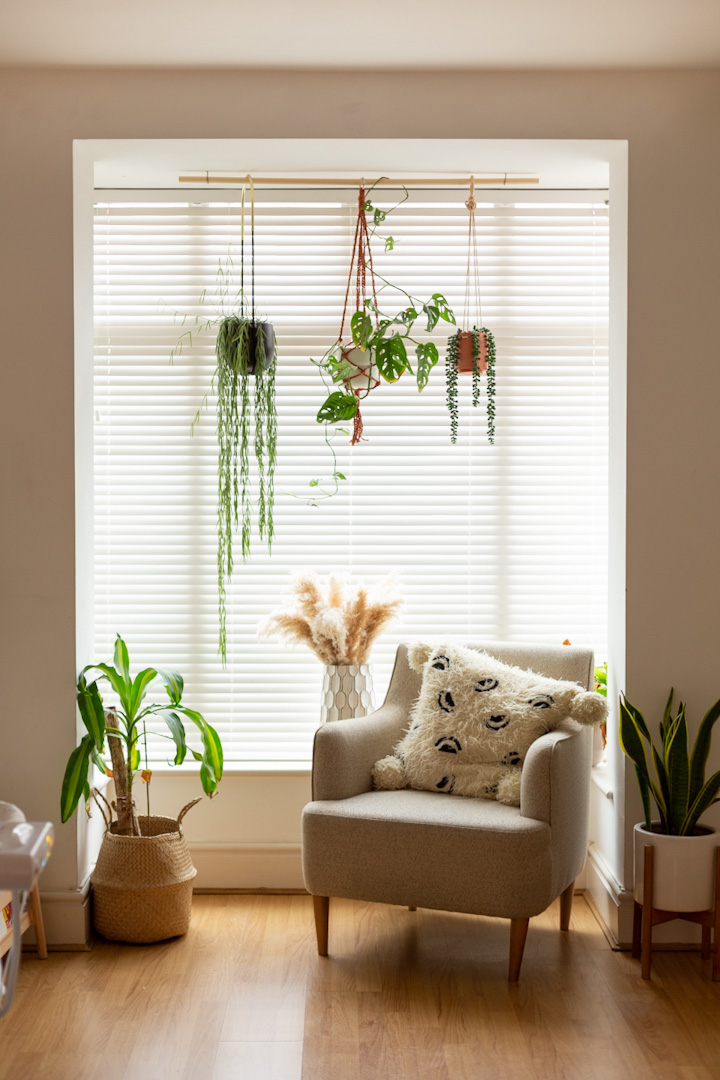 I chose this Wool and the Gang kit to create my planters. With these kits you're not only learning a new technique but you're getting great quality materials to work with as well, I was worried the raffia yarn would be stiff and hard on my hands, but it's surprisingly soft. Even just taking it out of the bag I could feel the texture and quality. It's perfect for crocheting with.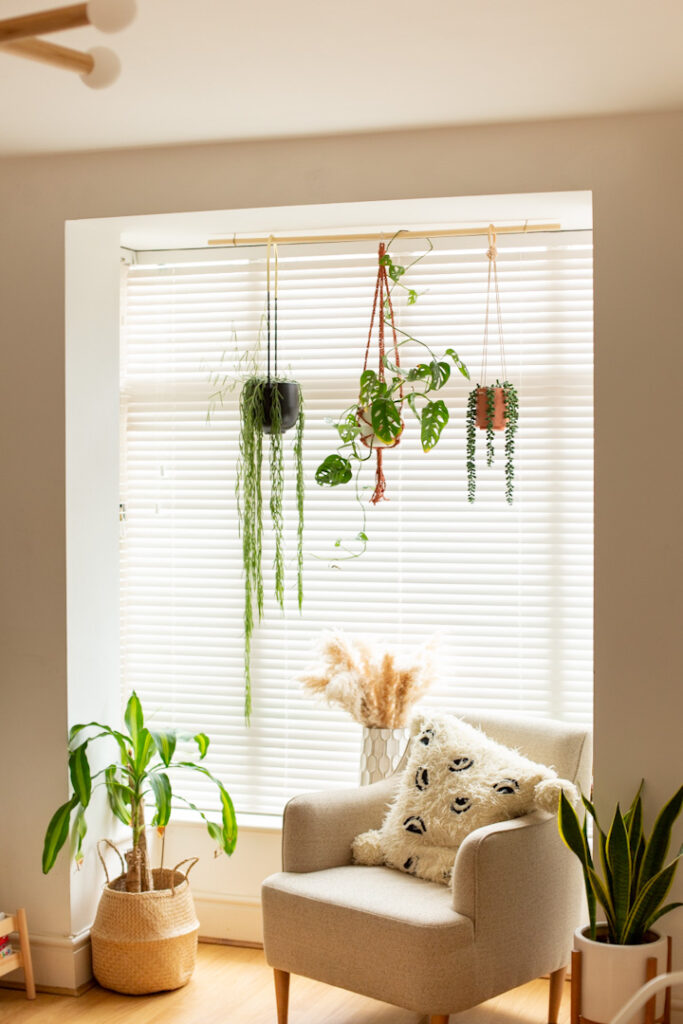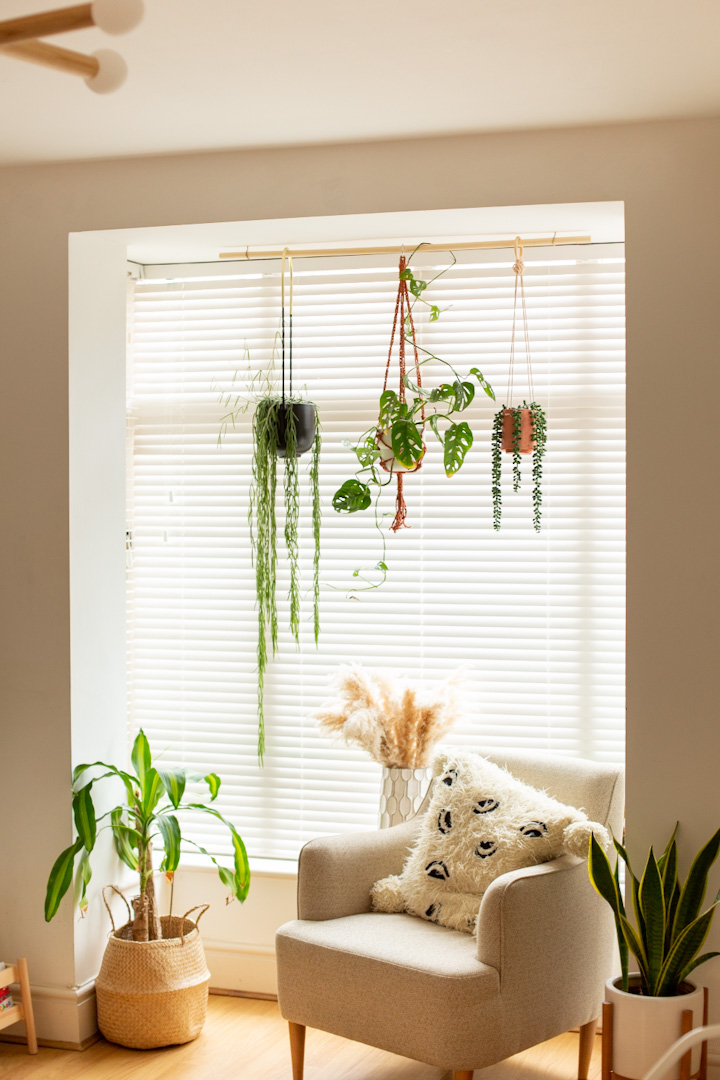 Even if you've never held a crochet hook before in your life you will be able to complete this project. It's perfect for beginners using a very simple stitch that will have you holding the needle like a pro in no time. All the instructions are included in the kit so you can learn all the skills needed. And as well as learning something new you'll actually end up with something you love and want to use in your home.

You can watch how I made my hanging planters in this short video here. 
Feeling inspired? Sign up to the Sugru newsletter here and enjoy 10% off any gorgeous DIY kits and gifts now available at Sugru.com