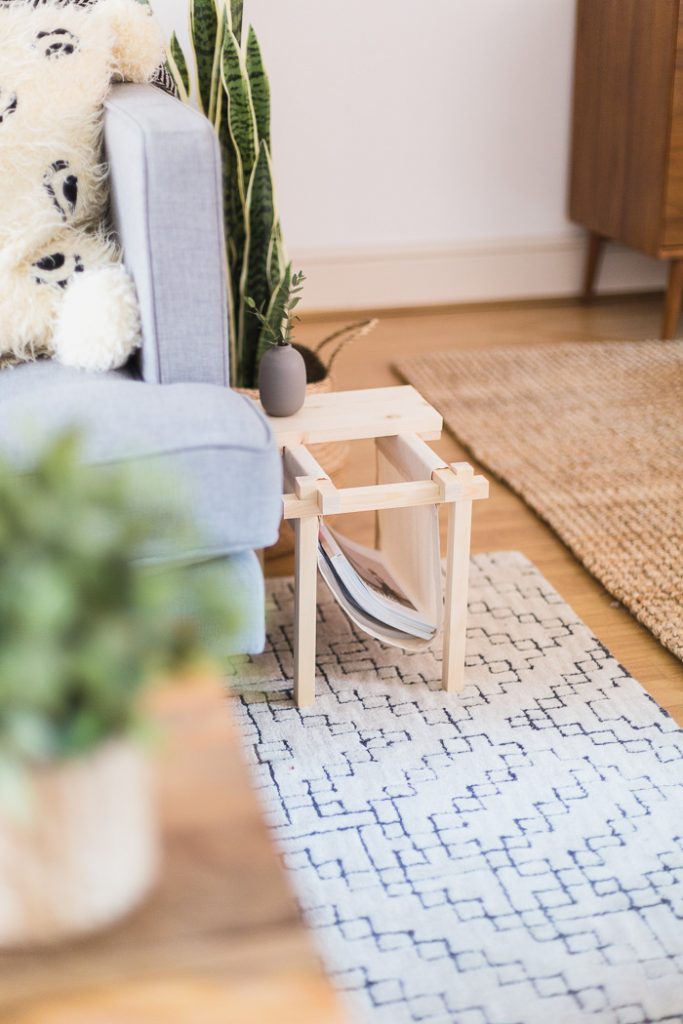 AD | This post is sponsored by Gorilla Glue!
Is it just me or does anyone else love catalogues? I know they aren't the most environmentally friendly item, so I don't go out of my way to find them, but when you get one with an online order or through the letter box I pour over the pages like it's 'in real life' Pinterest. Which, yes is hilariously ironic because we all know catalogues came WAY before Pinterest, but you get what I'm saying. Basically, I don't have to be on my phone/laptop/computer to see cute things and it feels good. If I want to save something for later I can fold over a corner. Back to basics.
But like everything that takes up physical (rather than digital) space you need to find somewhere to store it. This is how the hoarding starts. When I start tidying things away like this they most likely won't see the light of day again for a long time. In fact the next time I see them I'll probably be cleaning them out, ready to take to the recycling. A complete waste. So while I like to keep them somewhere I can easily access them, I also want to keep my home tidy and uncluttered.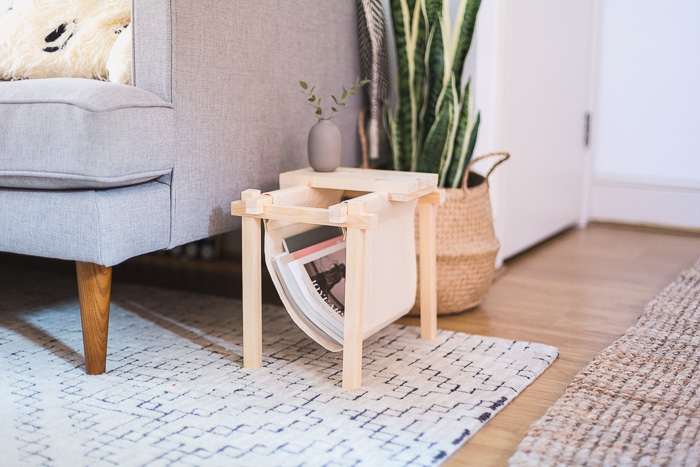 That's where this DIY magazine holder comes in! It's the perfect size for smaller catalogues and magazines and it gives me easy access to something to flick through for five minutes while Ollen is distracted. Because honestly that's all the time I have each day for something as indulgent as this.
I made this without a single power tool, that is unless you count my Gorilla Glue Wood Glue, because that stuff is powerful! It makes it really easy to put together any wood DIY. Let me show you how:
Materials:
+   Wood strip (sizes below)
           – 1cm x 2cm x 2.4 metres
           – 3.5cm x 1.2cm x 26cm
           – 4.5cm x 2cm x 75cm

+   Gorilla Glue Wood Glue 
+   Fine saw and mitre box 
+   Sand paper
+   Fabric
+   Needle and thread (or sewing machine)
This tutorial is basically just cutting up lengths of wood. You need to be quite precise with the cuts which is why I use the saw linked in the materials list.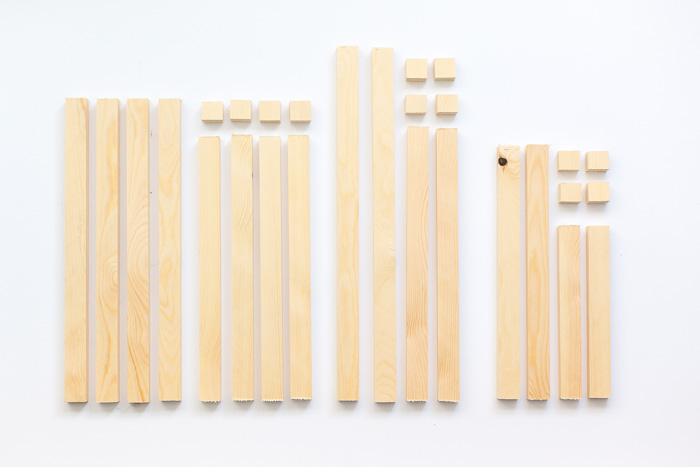 1. To create the frame measure and cut the following lengths from the 1cm x 2cm pieces of wood:
4 x 30cm
4 x 26cm
12 x 2cm
2 x 35cm
2 x 27cm
2 x 25cm
2 x 17cm
I know that looks complicated but that's the hard part over. Now we just need to glue these together!
2. Take – 1 x 30cm piece, 1 x 26cm piece and 1 x 2cm piece. Using the wood glue attach the two smaller pieces to the 30cm length leaving a 2 cm gap in between. I like to use an off cut of the 1cm x 2cm piece of wood to position these easily. Take a look at the images below to see what I mean.
Clamp the wood in position for 20-30 minutes. Repeat this until you have four pieces in these measurements.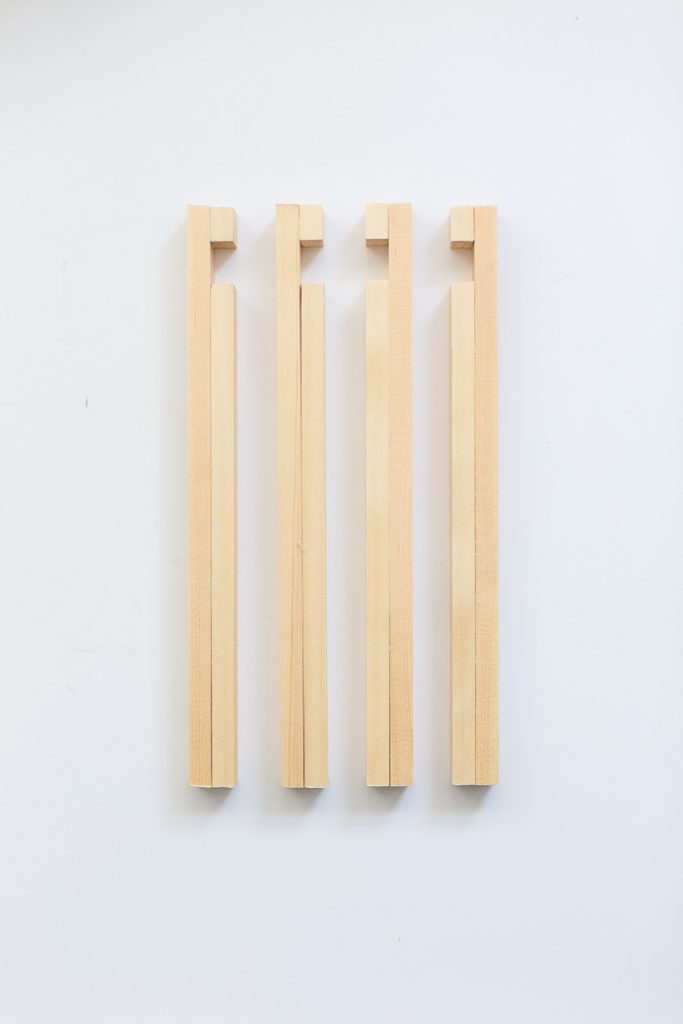 3. Take the two 35cm pieces and glue two 2cm pieces at each end and the two 27cm pieces in between these leaving a gap of 2cm at each end.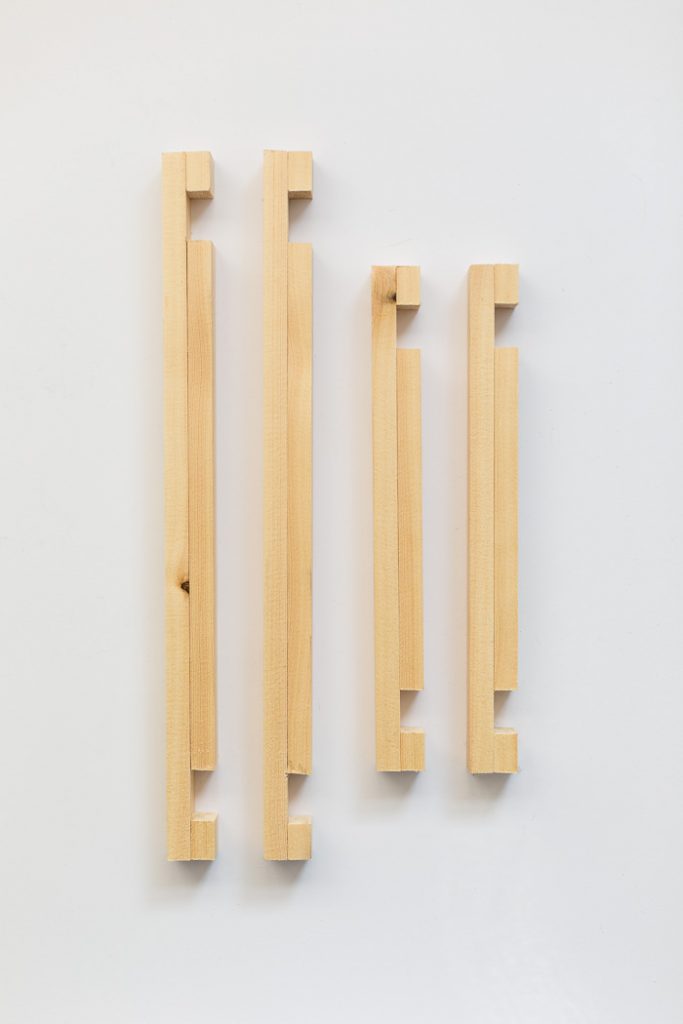 Finally do the same with the 25cm pieces using the 17cm pieces in the middle as shown above.
4. To assemble the frame fit two of the 30cm pieces (with only one gap) into one 25cm (the smallest) piece. Repeat this to create two frames as shown below.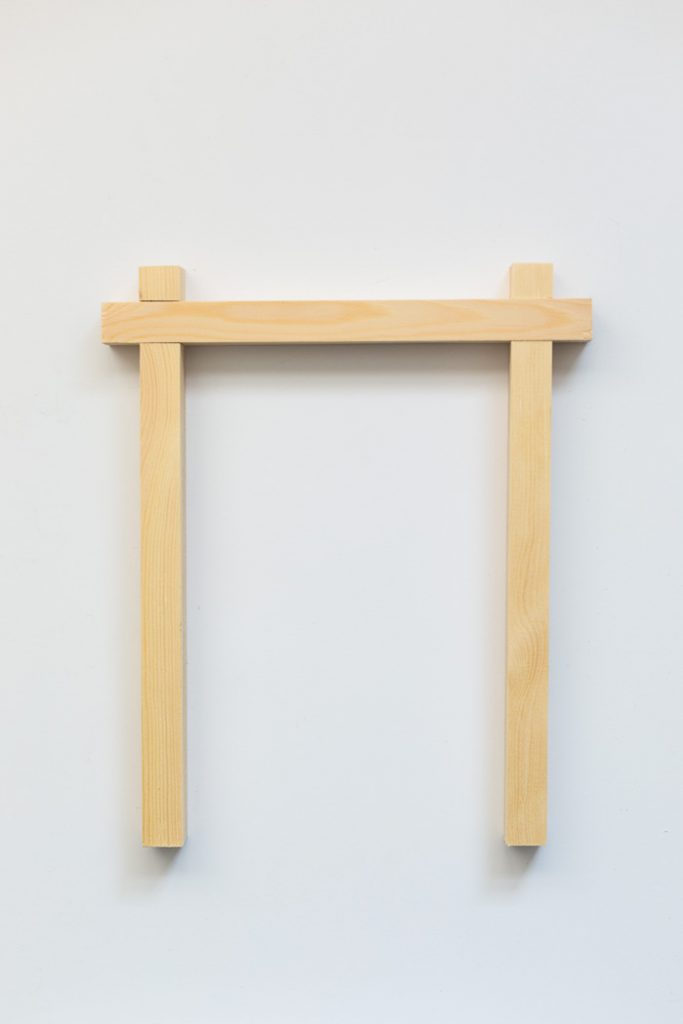 5. Stand these up on the two 'legs' and slot the longest lengths of wood into the cross bar. This will complete the frame. I glued these into position after fitting the fabric in place.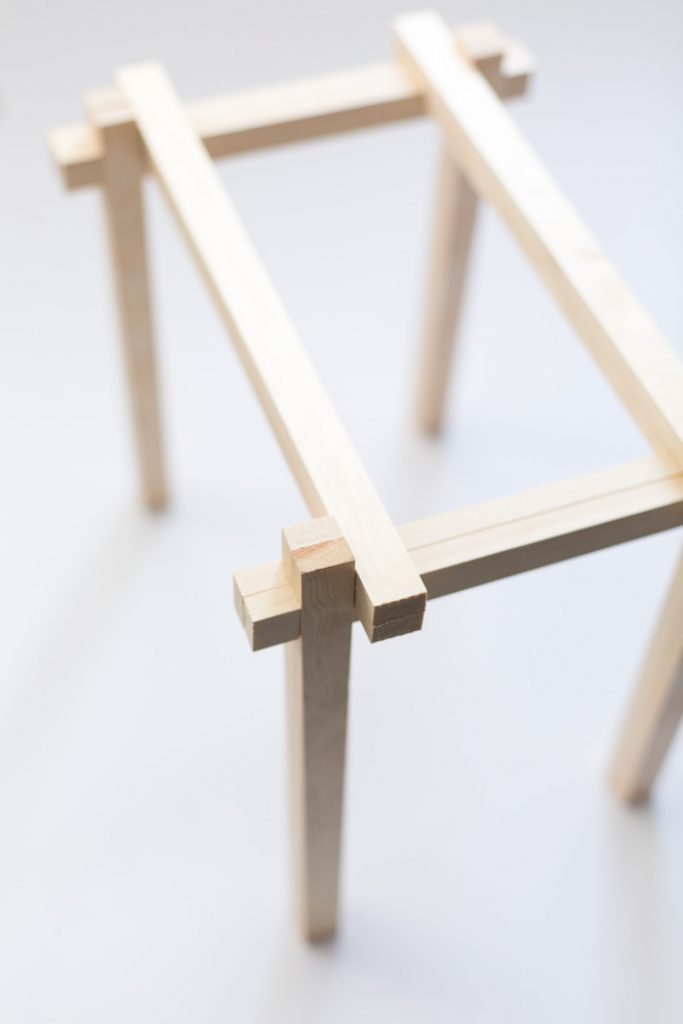 6. Sew (or use iron on hem tape) a hem around a piece of fabric 28cm x 70cm. Fold the two ends of the rectangle in by 10cm and sew into place. Slide this onto the horizontal bars for the magazines to sit on.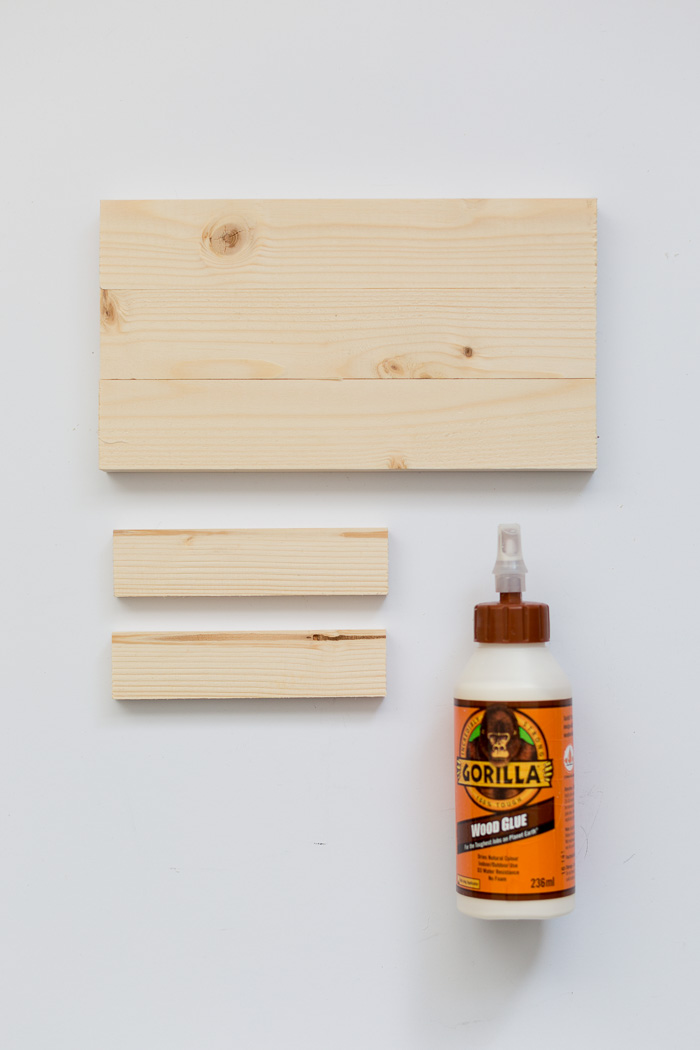 To make the table which sits on top of the frame you'll need to cut the following pieces of wood:
3 x 24cm (x 4.5)
2 x 13cm (x 1cm)
7. Glue the three longer pieces together side by side, then the two shorter piece across each end. Use the clamp to hold in position again.