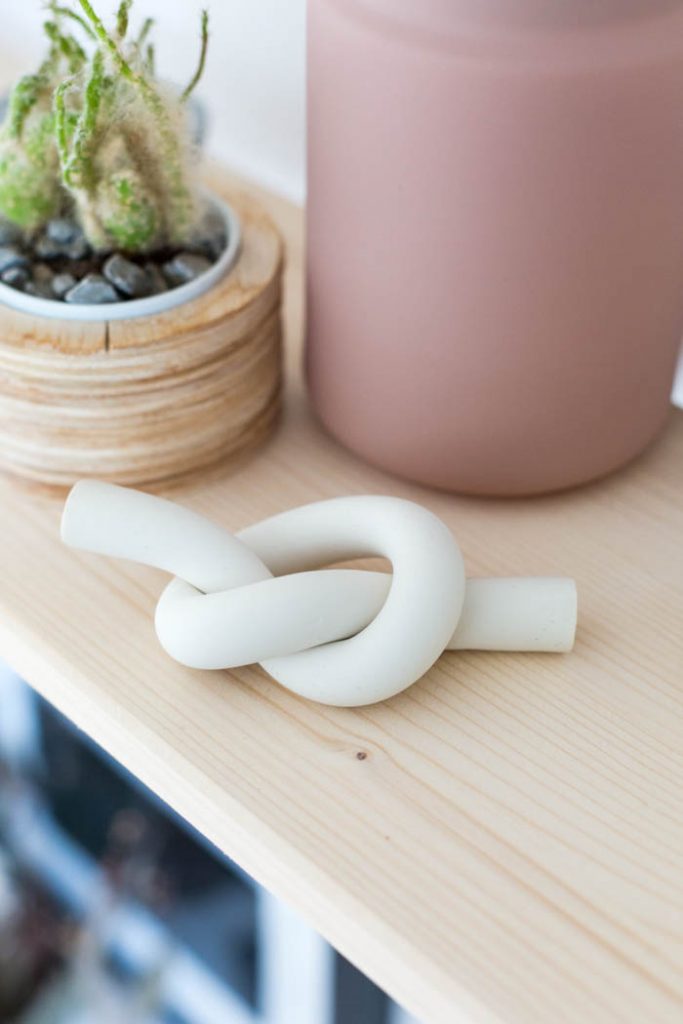 Hello friends! It's almost the weekend which means we need something easy and very pleasing to get us through the last few hours of work. Which is exactly why I'm sharing this DIY polymer clay knot paperweight tutorial with you today. After working on my shelf game over the summer it's time to start upping my shelfie one. Who doesn't love a beautifully styled shelf!? And that means adding in a few smaller objects to bring everything I already own together. I don't want to buy more so it's down to good old DIY.
Instructions
1. Work the clay into a ball until it's soft. Roll into a sausage shape taking care to keep the entire length even and smooth.
2. Use a craft knife to cut off the ends creating a flat surface. Tie the length of clay into a knot. Bake for 20 minutes on a low heat and leave to cool.
3. Use a fine sandpaper to work out any imperfections.