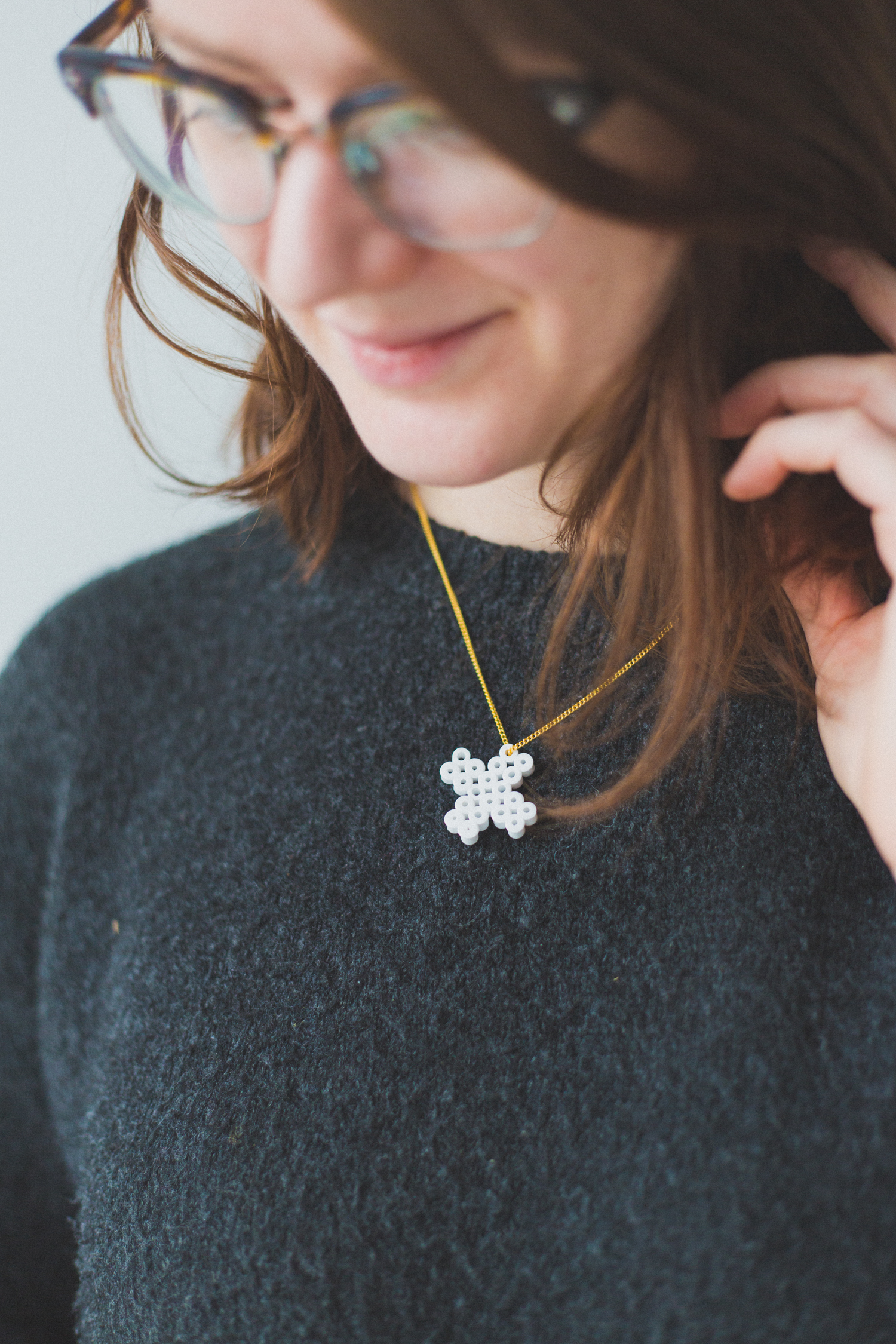 Valentine's Day has never been a romantic day for me. Instead I find the 14th of February cold, tiring and actually a little miserable (how am I not the poster child for the fairy tale love story?) Hearts and flowers are, of course, a wonderful way to perk us all up but I always have this uneasy feeling in the back of my mind. If something makes half the people happy and the other half miserable is it really a good thing?
I understand celebrating love but does it have to be romantic? Does it have to be about how many roses you are presented with? Can't we all just be a little kinder to each other for the day? In the current climate wouldn't the world benefit it we all spend a little more time living in the moment and extending compassion further than those closest to us.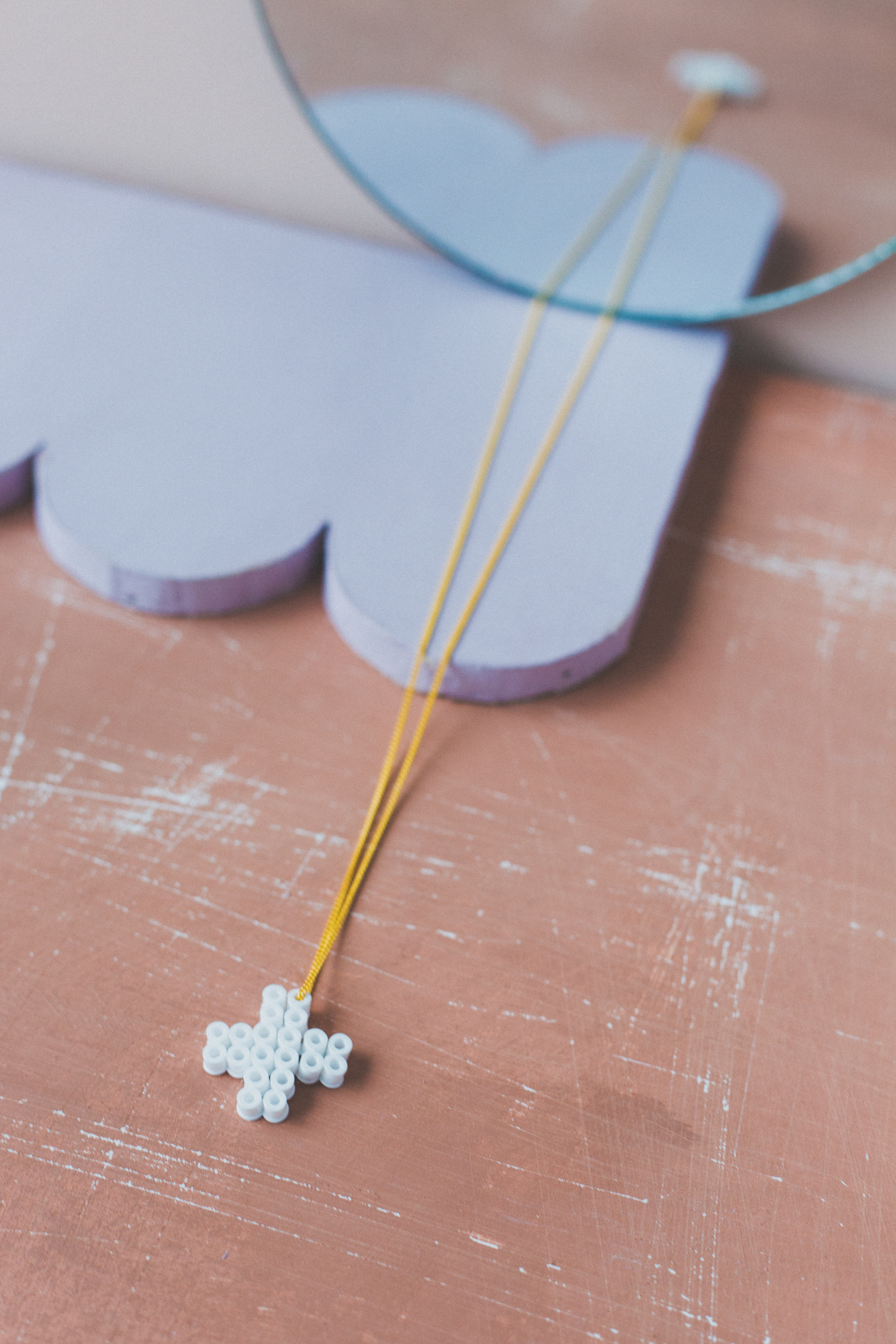 But even though we have established my lacking in true romance I still wanted to make something to mark the occasion. I can't let a holiday go by without turning it into an excuse to be creative. These DIY perler bead kisses necklaces are quick, easy and inexpensive. They are the perfect way to spread some joy a little further!
Materials
Perler Beads | Chain | Cord | Wooden Beads | Baking Paper | Iron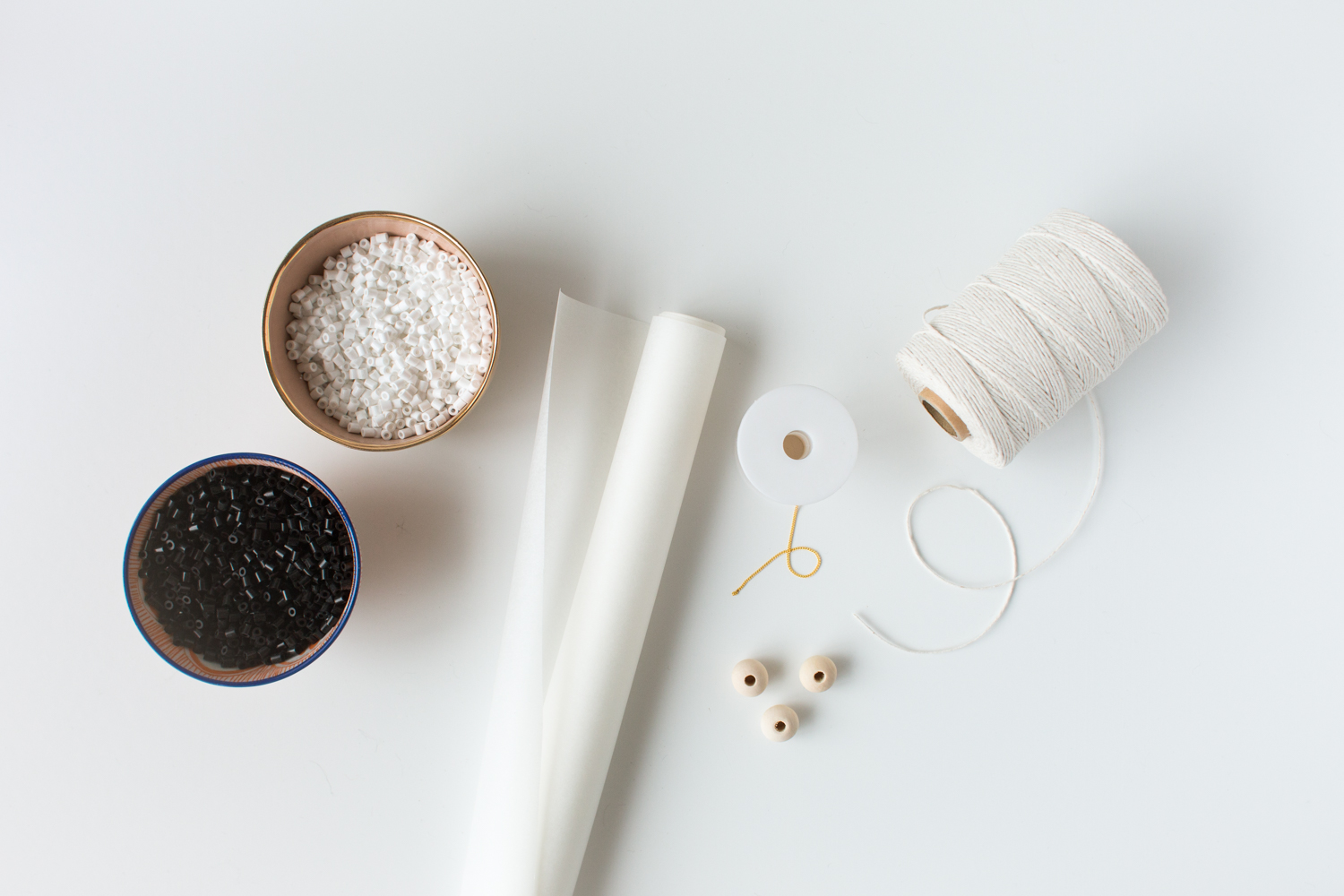 Instructions
1. Tape a piece of baking paper to a heat-proof surface. Lay out the beads into a cross shape.
2. Lay another sheet of paper over the top and press a hot iron onto the surface of the beads for a few seconds. You should see them fusing together through the paper. Turn the cross over, cover with the paper and briefly press down the iron again for 1-2 seconds.
3. Thread chain and cord through the holes in the beads to hang. Add large wooden beads for a more natural look.
These are so quick and easy you can make plenty to give out and spread a whole lot of love around this Valentine's Day!