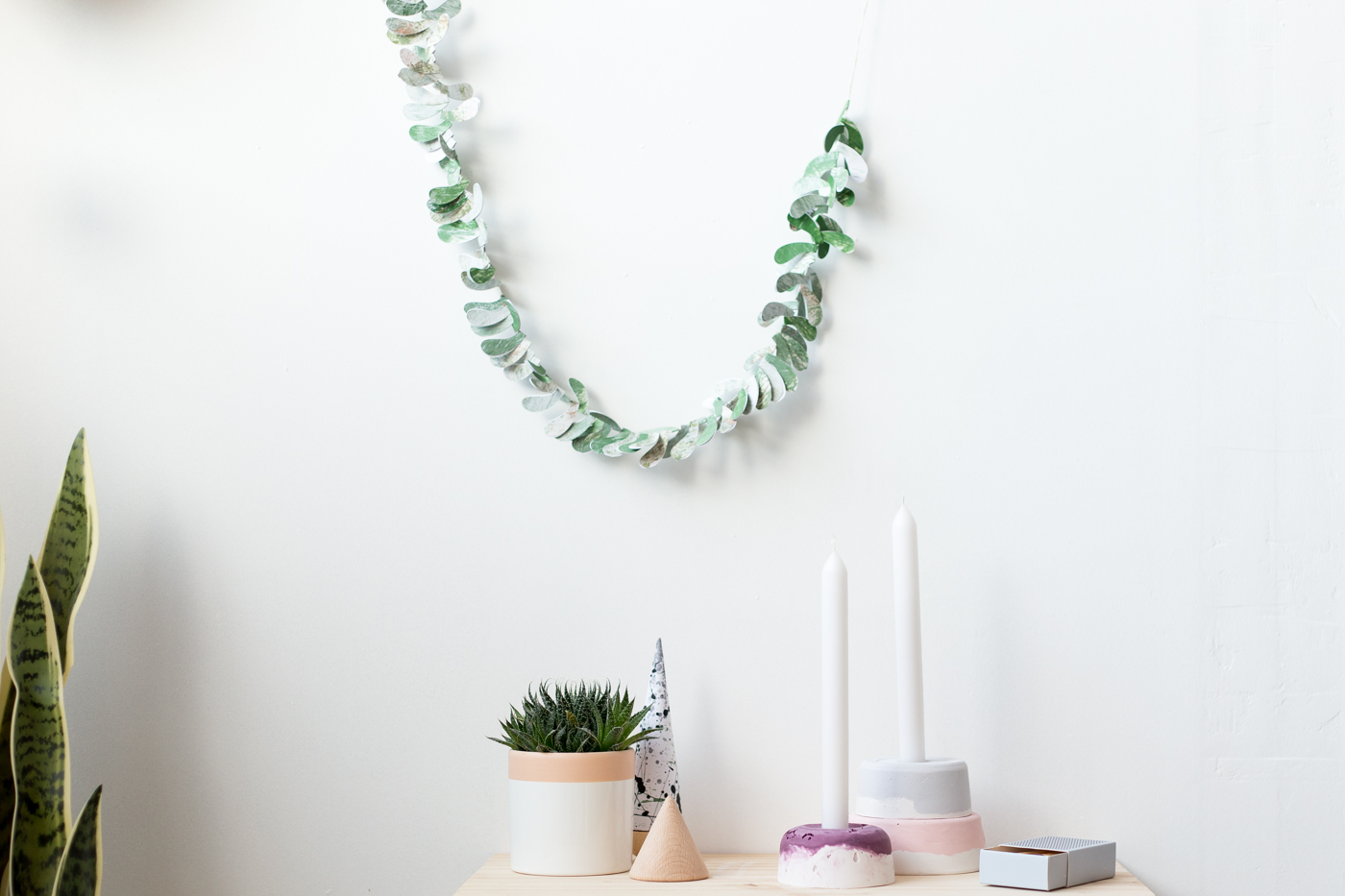 I might have mentioned (just once or twice) before that one of my favourite Christmas crafting traditions is the yearly paper chain. I make one every festive season for a number of reasons. Firstly they are impossible to store for a year without it taking some damage. But perhaps most importantly because this was a big part of our Christmas tradition growing up.
Paper crafting is a great technique you can creative with for all ages, but you don't have to stick to the humble paper chain. There's a lot more you can do with paper. I think as an adult Christmas becomes less about the gifts and more about the respite from the winter. When it's cold and bleak outside our homes are full of life, warmth and greenery. After all the leaves have fallen from the trees we bring the life inside.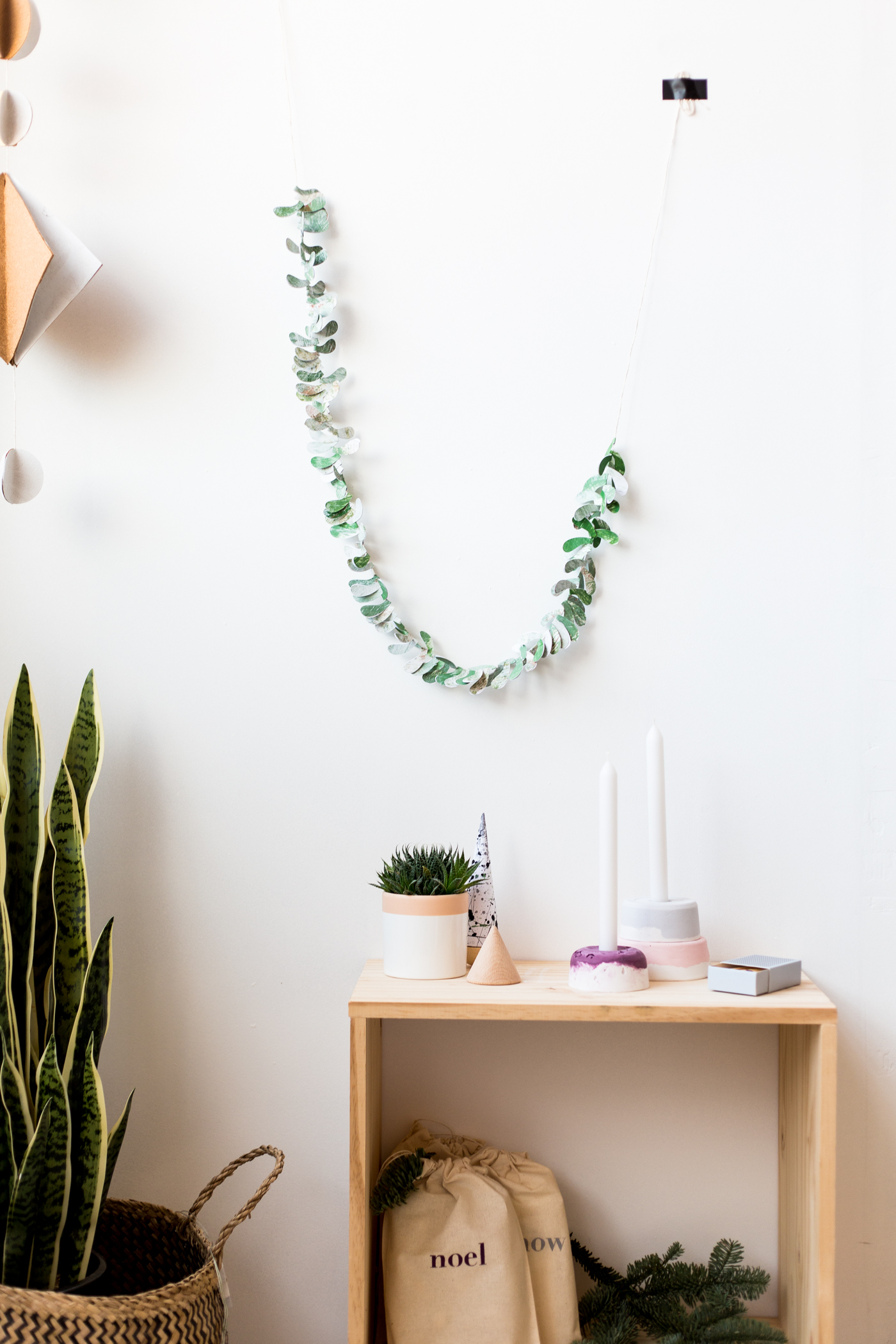 This DIY Paper Leaf Garland is so easy to make and most importantly store, so it's a decoration you can bring out year after year. Using my Dulux tester pots I have given the surface of the leaves texture and colour which creates a softer, more organic overall look than bold colours.
And just so you can see how easy this really is I've made a quick 90-second video of the process. Watch below to find out how to make your garland!
Materials
Paper

Scissors

Double sided tape

Paint brush

Cotton cord
We would love to see if you've been making any of our DIYs with Dulux. Share them on Instagram using the hashtag #12ShadesofChristmas to show us!
*This post was sponsored by Dulux. Thank you for supporting the companies that support Fall For DIY