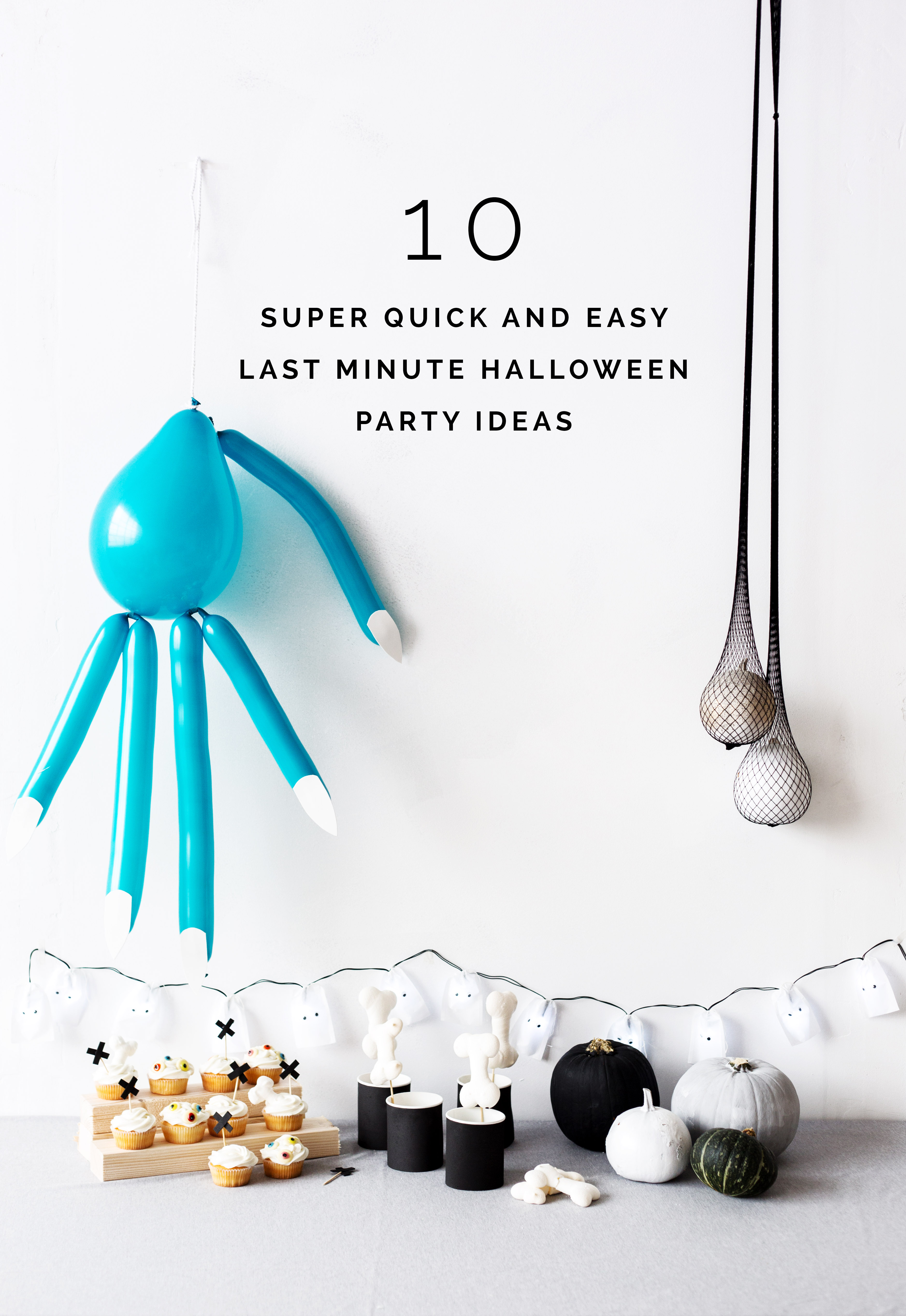 Halloween ideas are like buses. You wait all month for one and then 10 come at once. I struggle every year for exciting and interesting Halloween ideas. It might be because here in the UK we're very 'on theme' with our Halloween decor and fancy dress. I grew up with the spooky season being all about the horror and gore, which is so much fun when you have children around, but until I have some small humans I can scare the living daylights out of I find it hard to make the decor more cute and adult.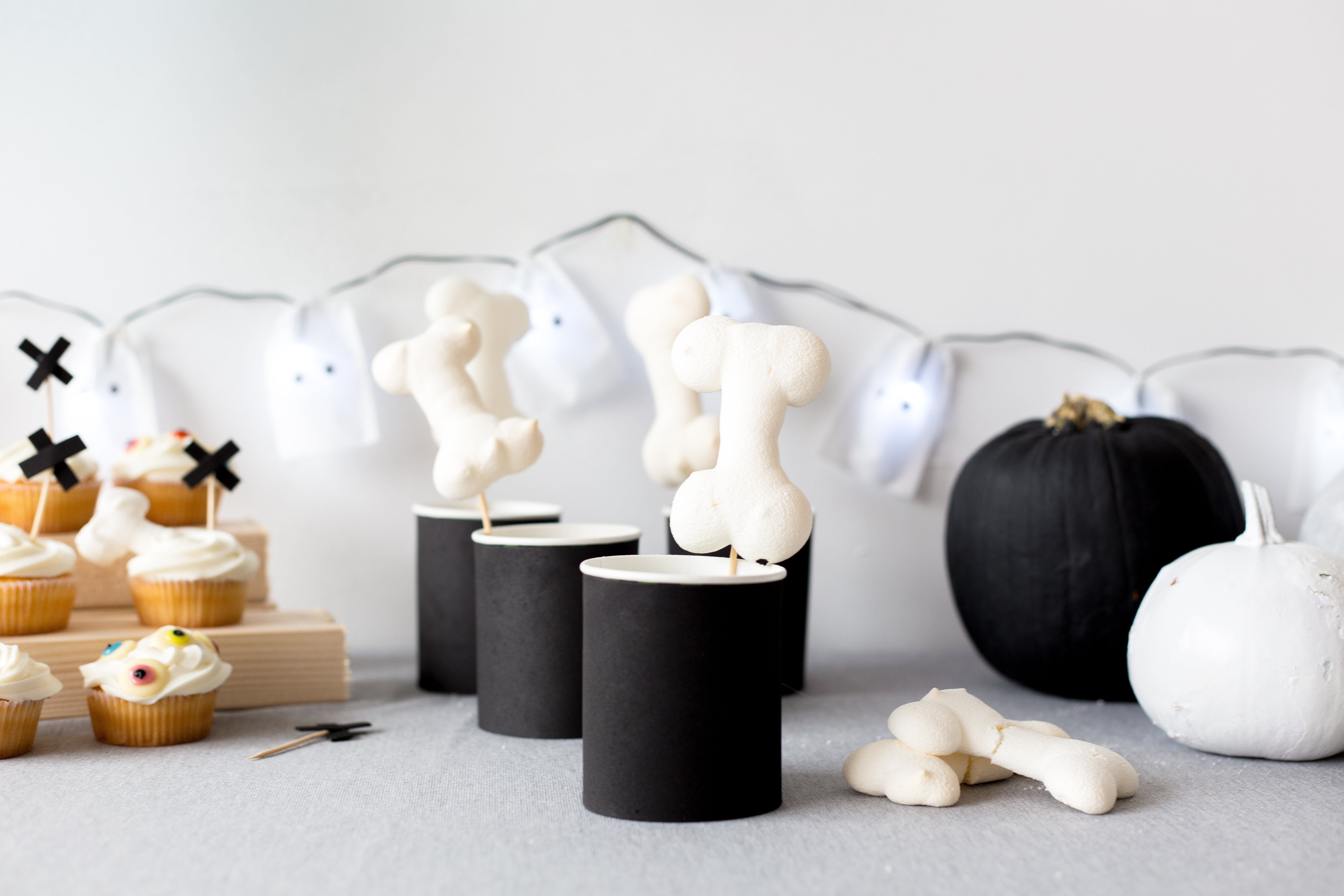 But sometimes in life all you need is a deadline to fill you with inspiration. Suddenly with a week to go I have all the ideas, so s the big day approaches, I've created these easy and quick Halloween ideas that are definitely more grown up (perhaps too adult in places…). And what's even better? You can create in no time at all. In fact, these 10 tutorials took me less than 3 hours to complete. So now you have no excuse. Get the glue gun ready and let's go!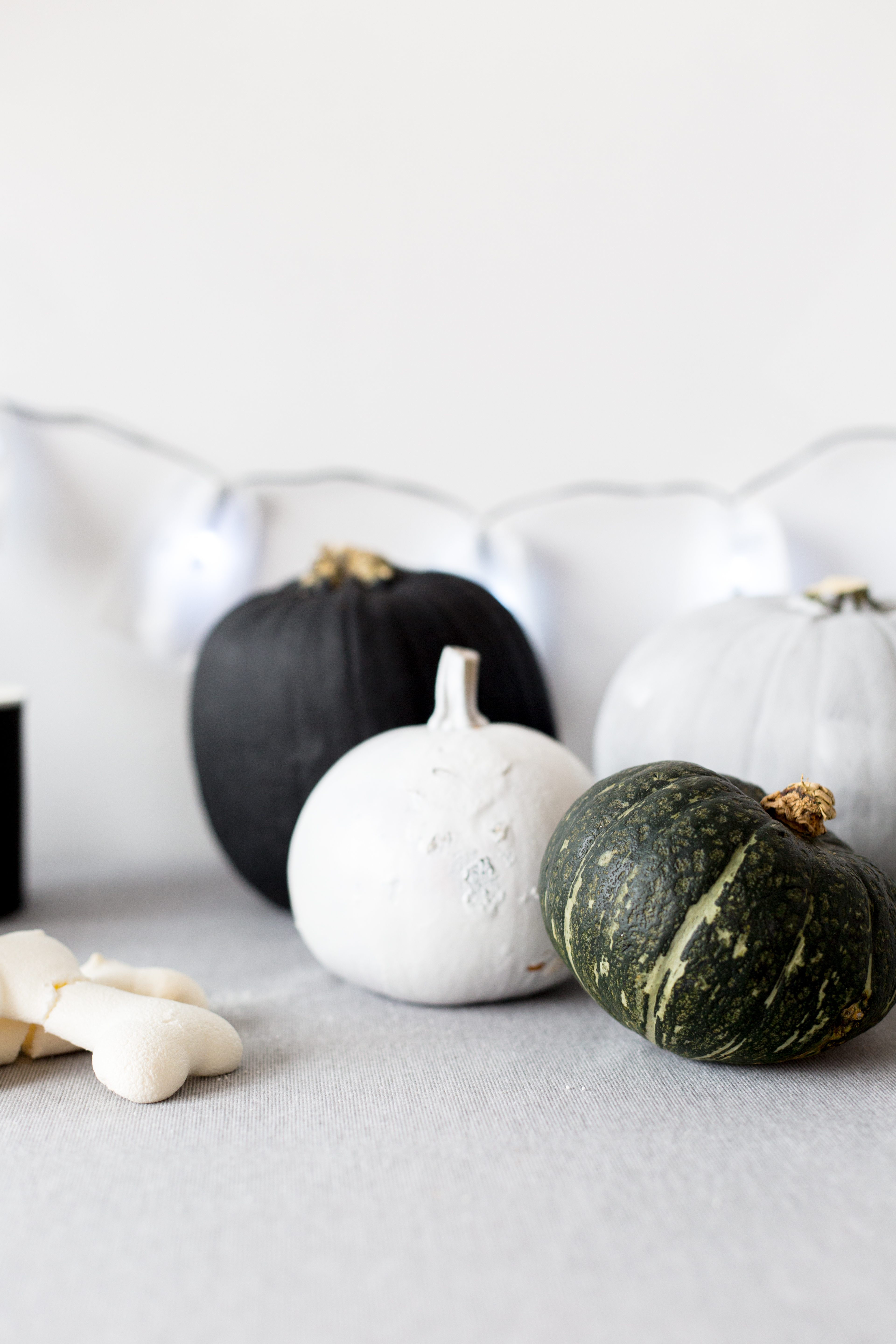 Painted pumpkins. A very quick way to decorate your gourds is to cover them in paint. Go for your theme colours and a range of sizes to layer up. If you want to place your pumpkins in a more prominent position you could make our macrame hanging pumpkins from last year, or if you're pressed for time, just slip them into a pair of fishnet tights!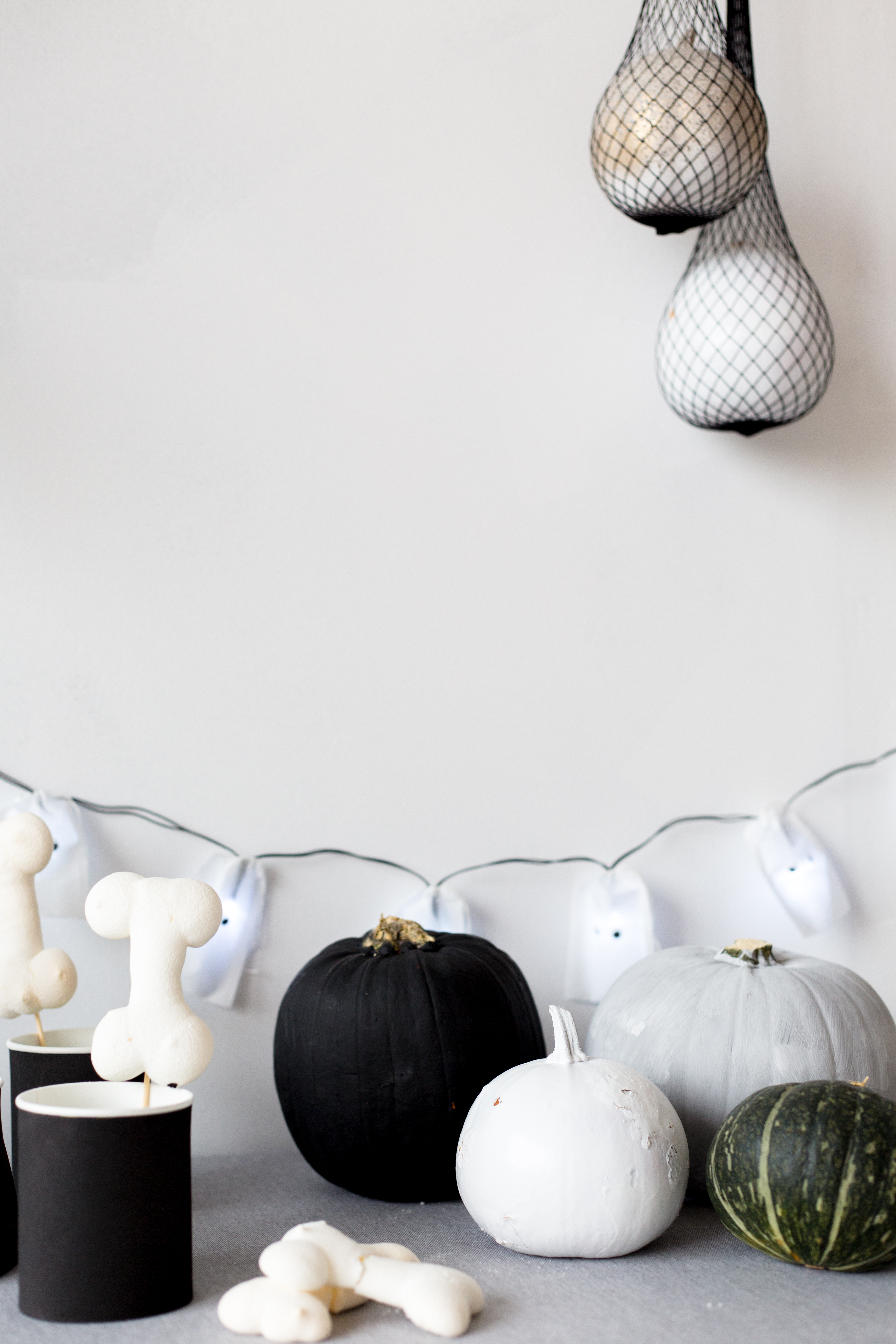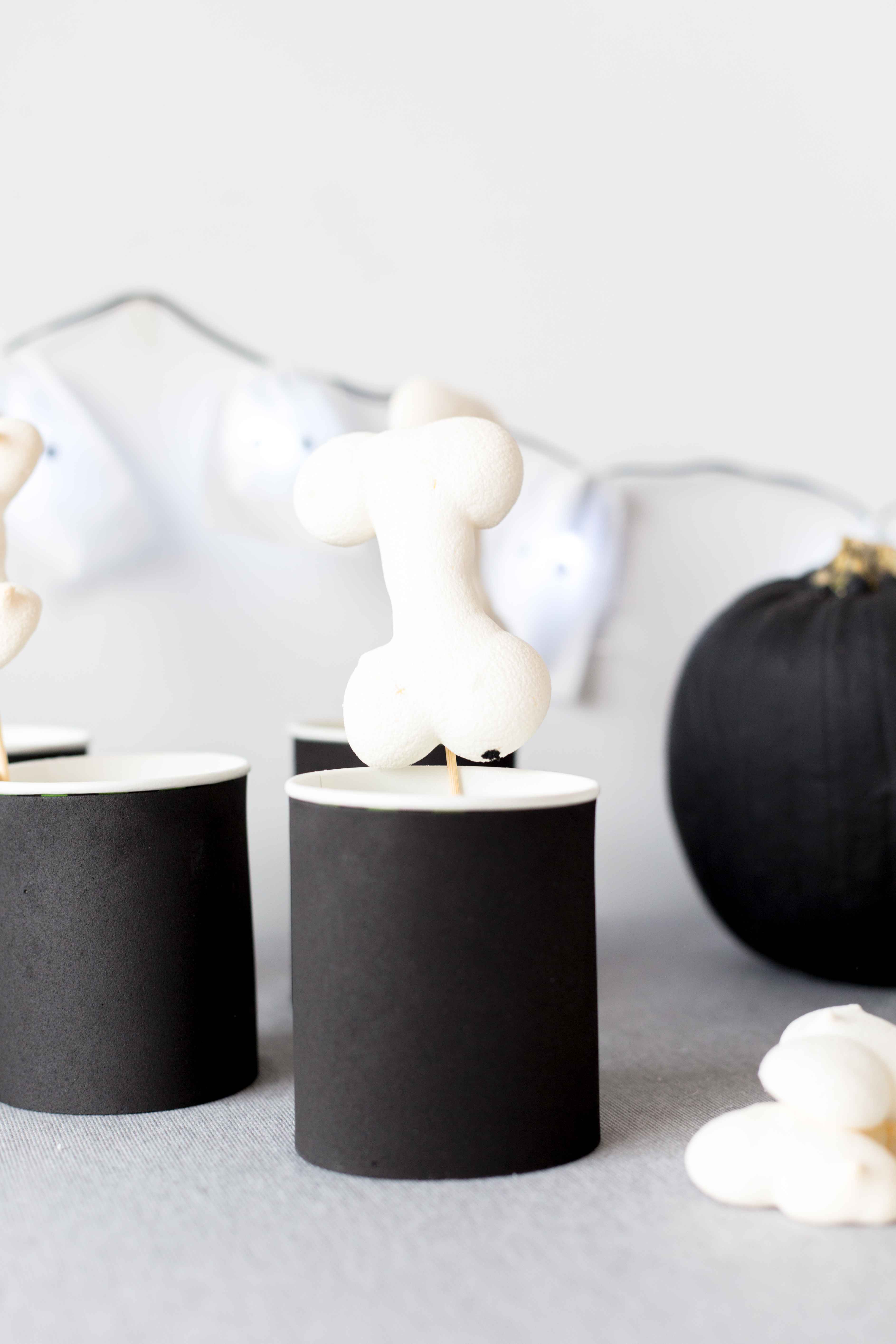 Get the glue gun out and cover your party cups in black foam. You could also use these as sweets and treats containers or make these Googly Eye bowls if you have extra time. I also whipped up these bone meringue cocktail stirrers in no time at all. Use a meringue mix (because we're going for speed here) and with a piping bag make four dots (four corners of a rectangle) and a line going between them on a baking sheet. Pop in the oven on a low heat for half an hour and slide onto a cocktail stirrer stick.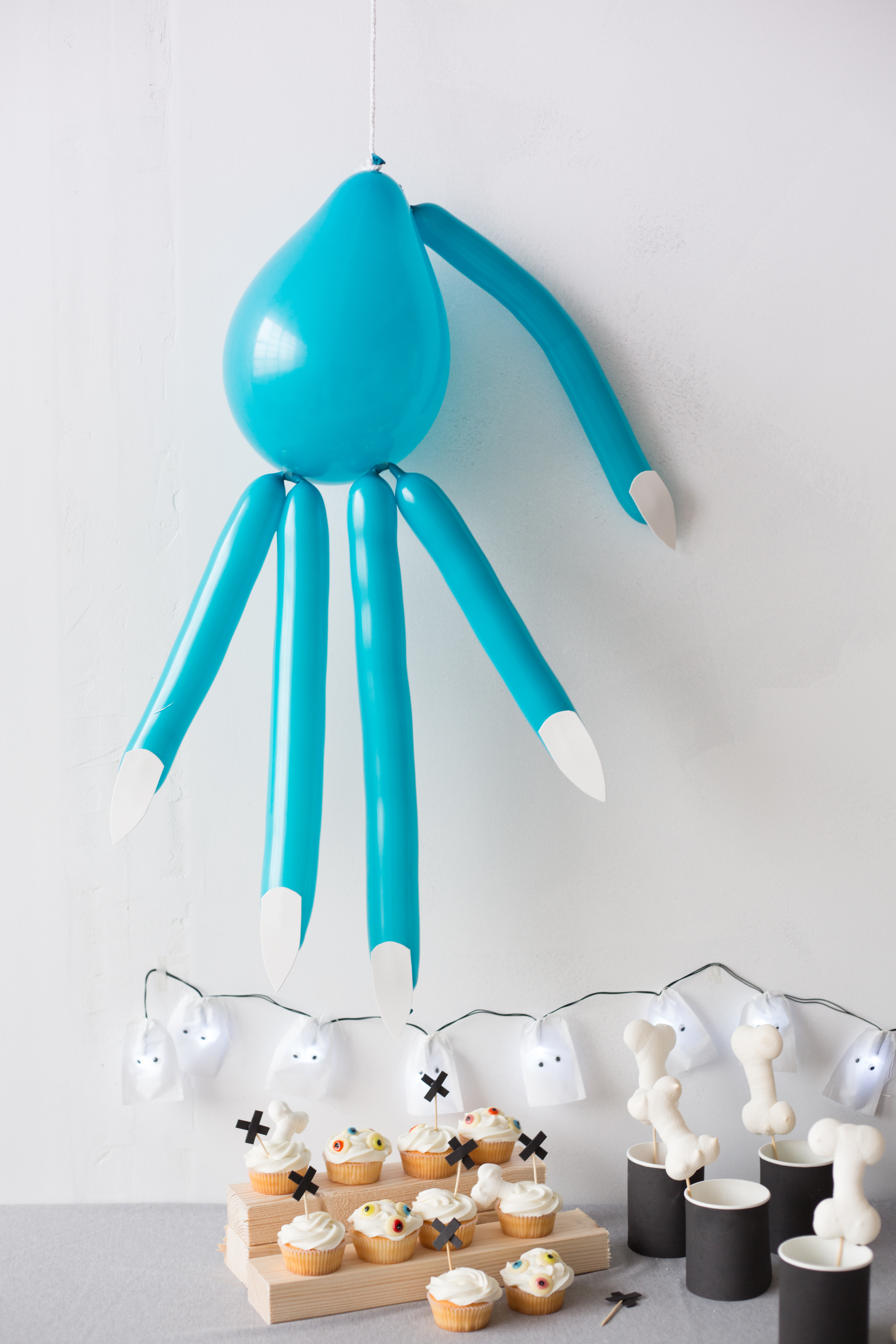 Ok, so bare with me for this one. Make this strange, long-fingered hand from balloons! And you don't even have to be a balloon artist… can you believe it…? Yes, ok… you can. All you need are three modelling balloons and one regular round one. Blow the round and two of the modelling balloons up all the way and the last one half way. Bend the full length balloons at the centre and tape onto the round balloon. Then tape the half size balloon to the side of the round one. Cut pointed nail shapes out of foam and tape onto the ends of the fingers.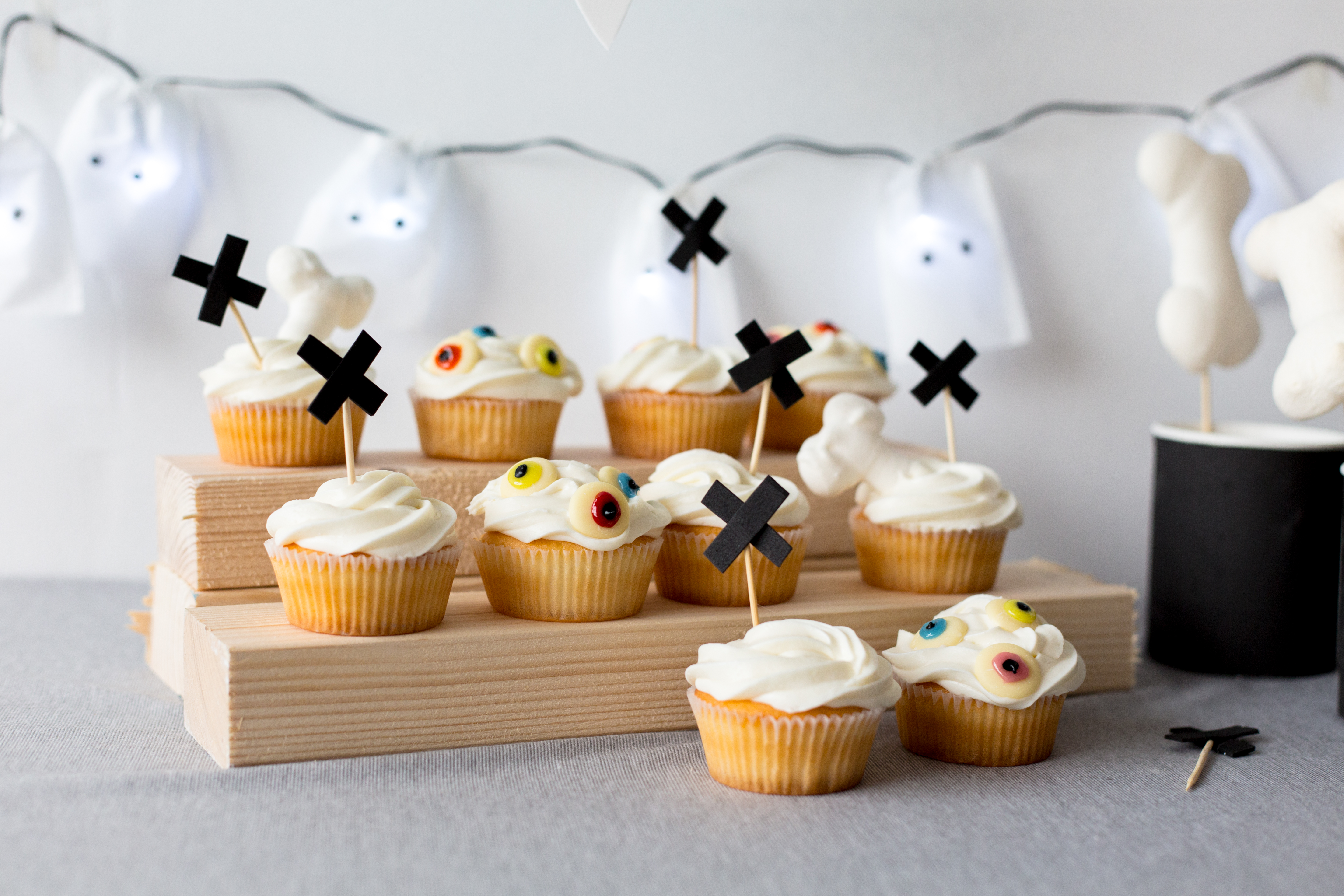 Now let's get to the important part… cake. Use the broken meringue bones (trust me, you'll have some) as cake decorations by just sticking them into the icing. Make cupcake cross toppers by hot glueing a cocktail stick between two strips of foam.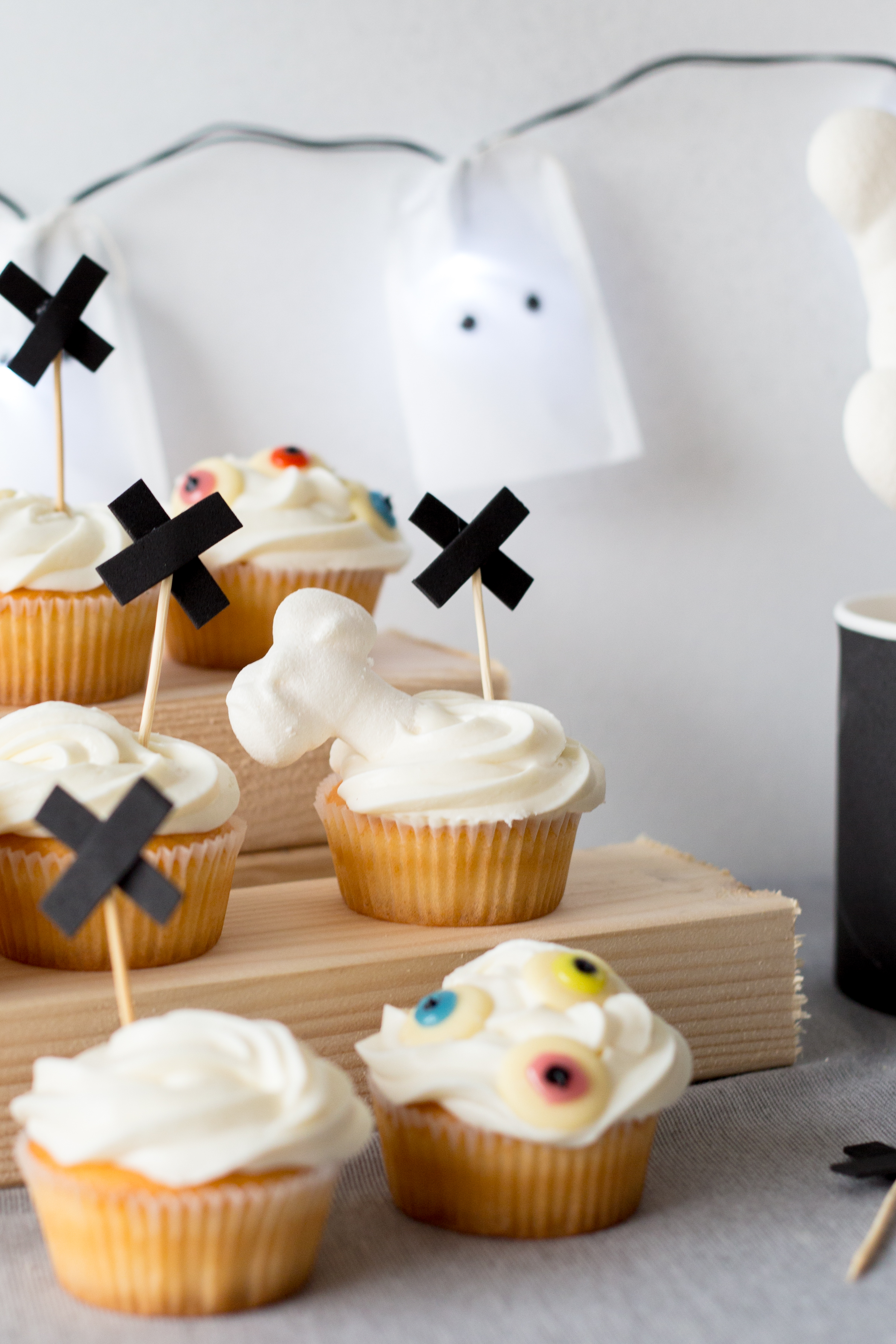 Lastly (at least for the cake toppers), make some chocolate drop eyes with white chocolate buttons and coloured icing.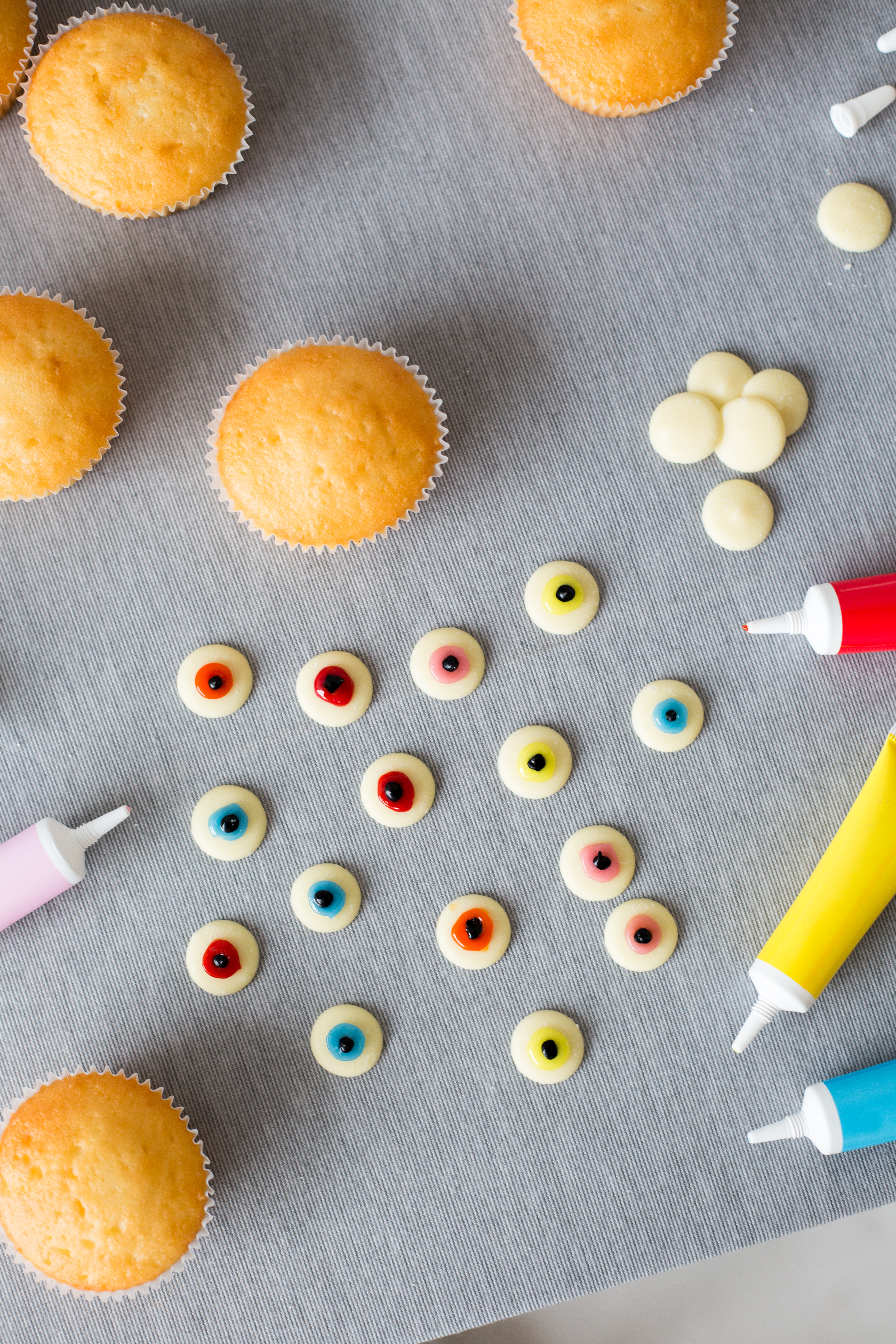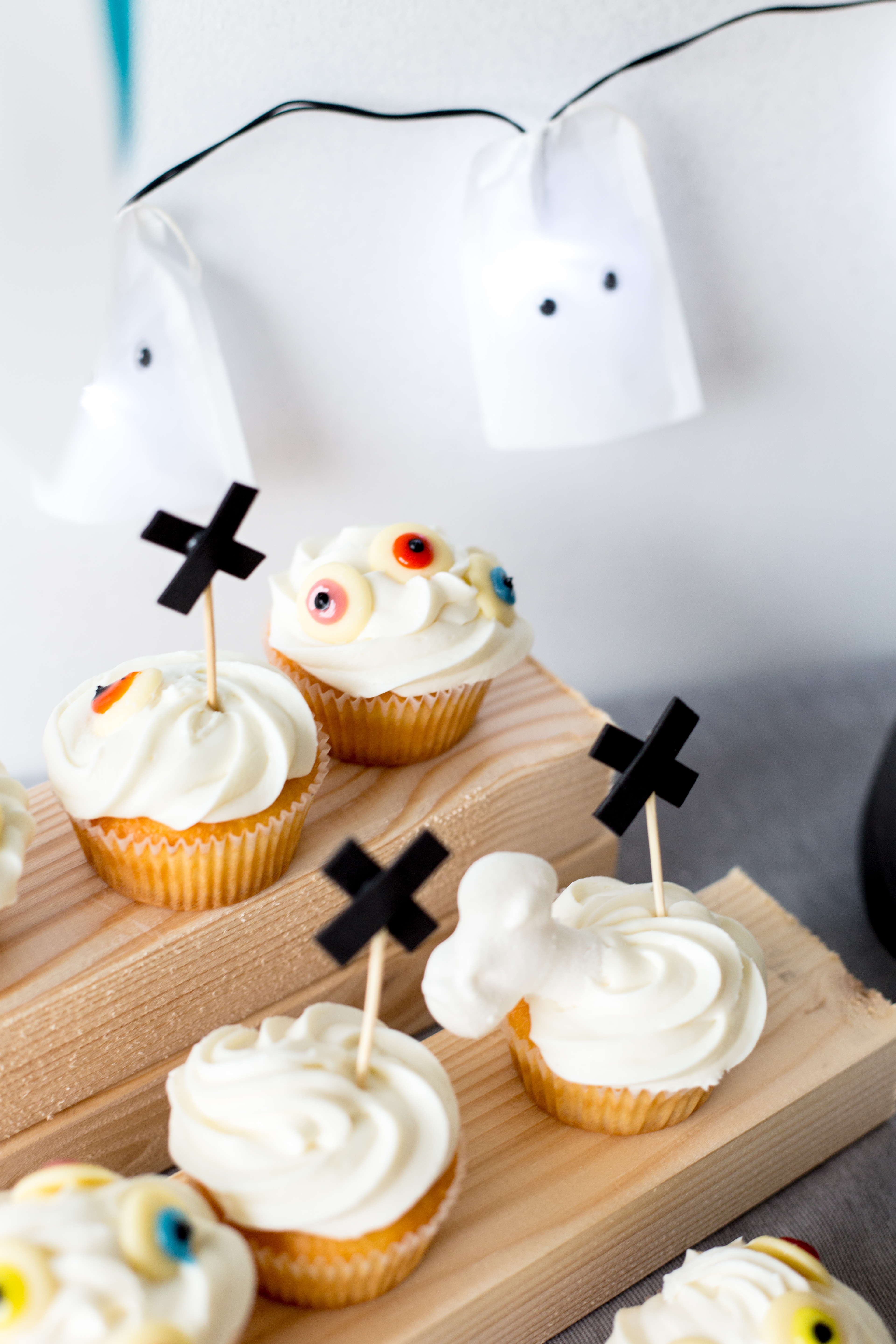 You'll need something to display your cakes on. No need to create anything fancy, just find some pieces of wood and layer them up to create different heights.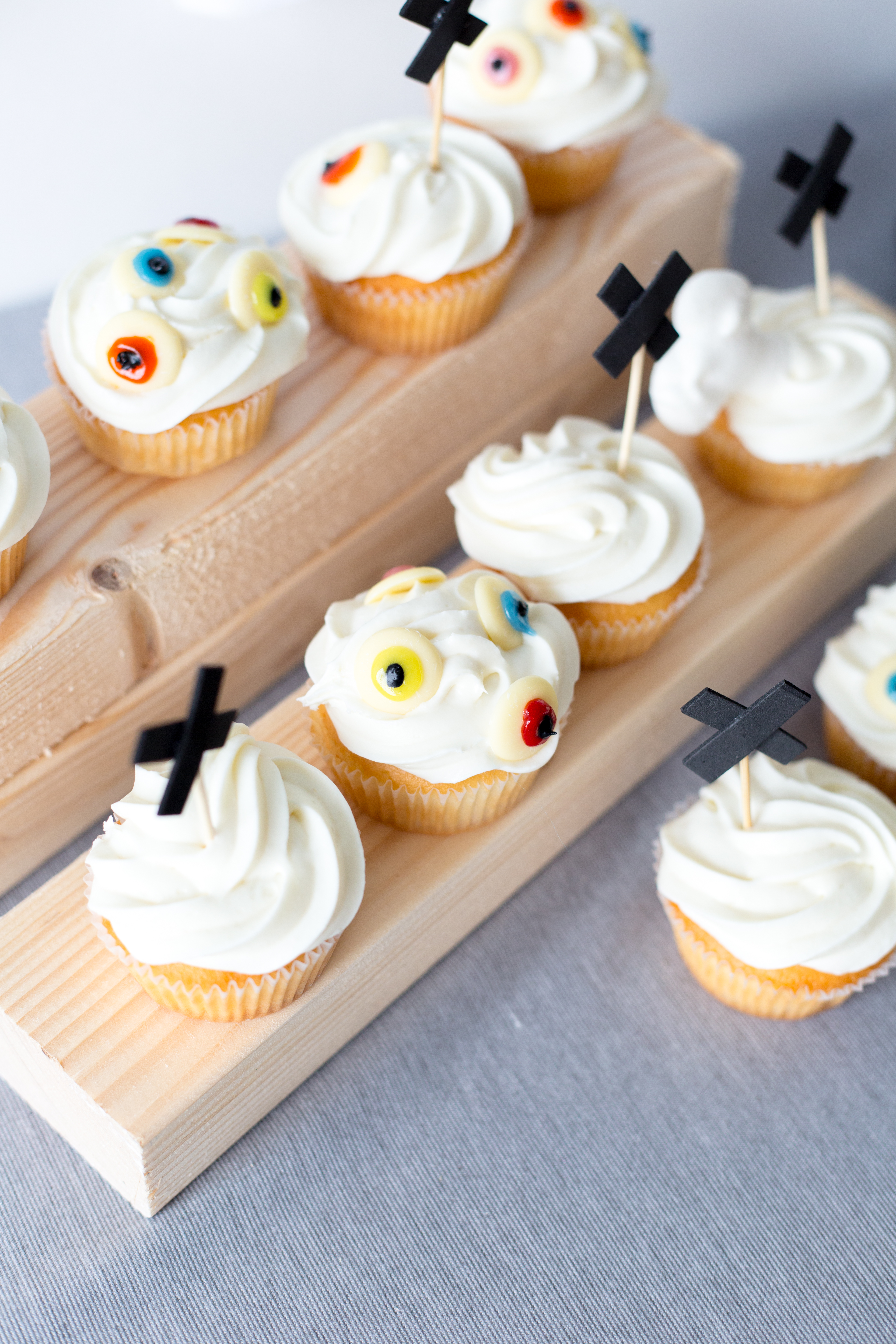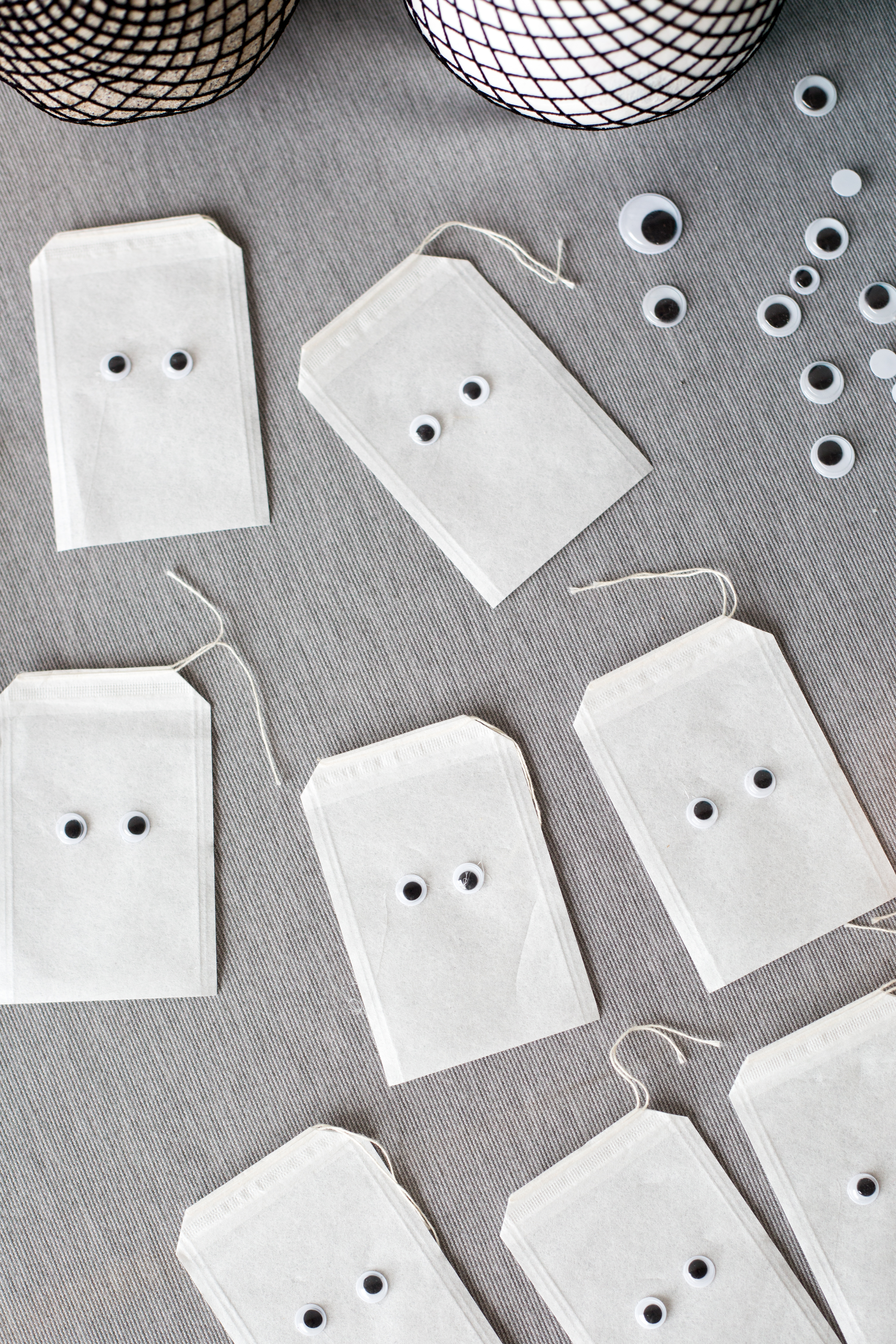 Finally, make these fairy ghosty lights with fillable teabags and some googly eyes. Grab that hot glue gun (or peel off the sticky backs if they have them) and press them onto the bags. Cover the LED lights and pull the cords to secure.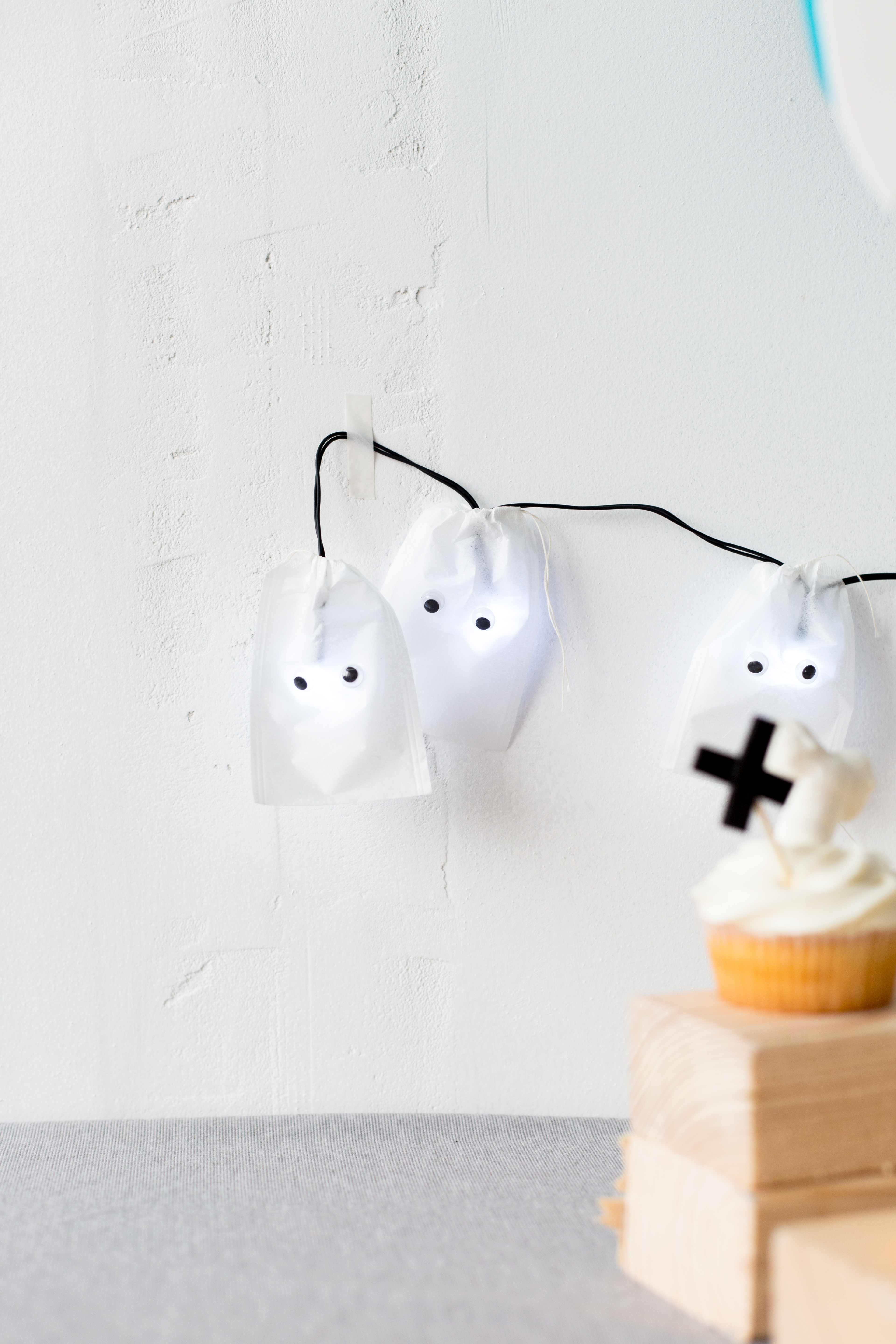 So that's Halloween sorted for another year. Hope you have a spooktacular one!