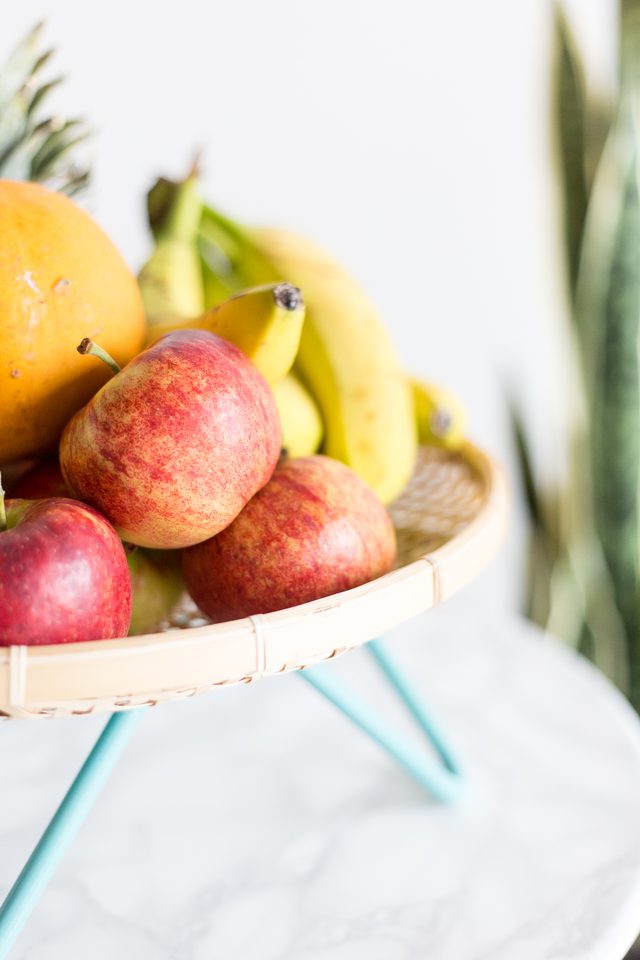 Like many people my diet changes drastically with the seasons. In the summer I just cannot get enough salad and fruit (on the side of pizza/burgers of course), but as soon as the weather starts hinting at winter I'm all about the carbs. Forget adding pomegranate to that salad. I'll add mash potato, and can someone take away these green leaves, please!
Comfort eating is my favourite thing to do, so over the years I've got it down to a fine art. The thing is I've actually come to realise that I'd probably benefit from all those vitamins more in the winter than I do in the summer. When the heating wreaks havoc with my hair and my skin is a mess (which is putting is kindly) rejuvenating my body from the inside is a great place to start.
In an effort to set myself a good example I'm made this Midcentury-inspired fruit basket. My logic? If it's pretty I'll use it more. I know you understand me. Head over to eHow now to see the full tutorial and make your own this weekend!