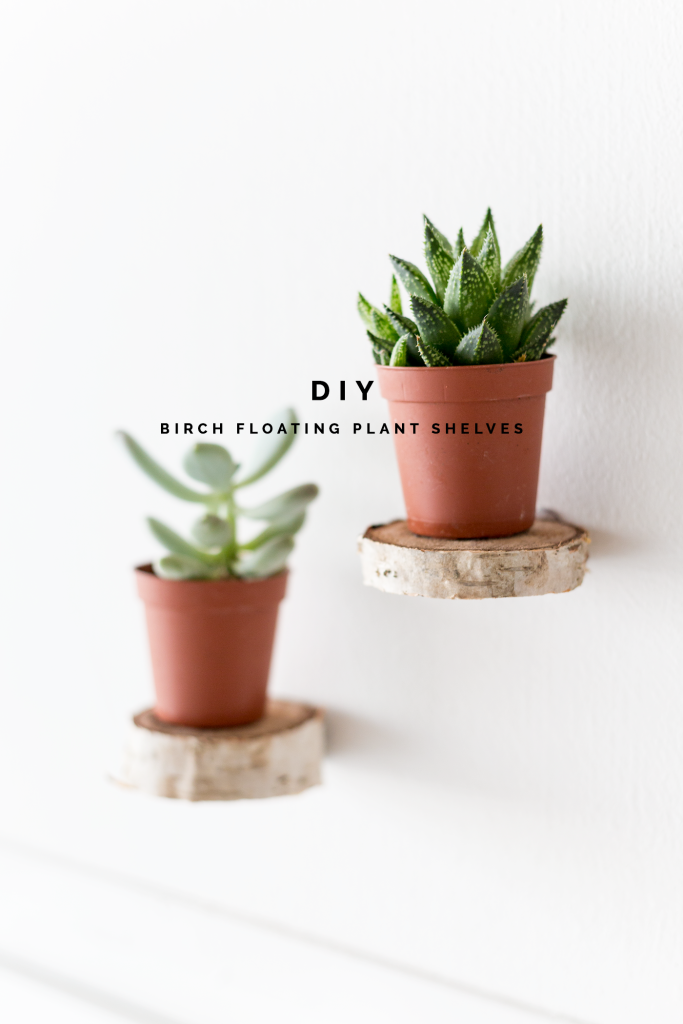 Happy July everyone! Today's tutorial is a product of a failed coaster tutorial (because I don't have enough coasters yet apparently….) The branch I cut these rounds from was a little too small and it would have been slightly very dangerous to balance scolding hot drinks on them just inches from my lap! (Anyone else ever spilt hot tea on themselves and lives on in terror ever since? Just me?)
So, I re-thought and came up with something I like even better – how to make floating plant shelves from a birch wood round. Don't you just love it when a failed attempt actually turns into something positive.
This idea actually came to me whilst I was holding one of the wooden rounds in my hands. Physically moving it around my desk and trying to see it in different situations. Sometimes these simple experiments have a way of refreshing our ideas.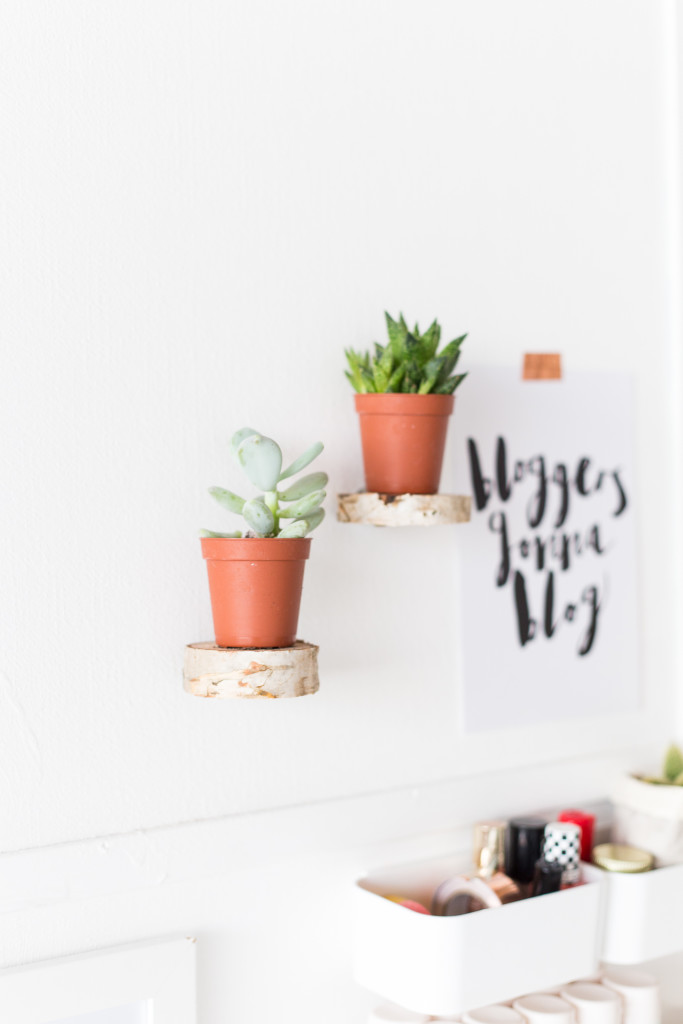 That's why it's important to sometimes go ahead and start a project without knowing exactly where it's going. Or even better, just taking some time to play with materials with absolutely no plan at all! This encourages creative thinking and gives your brain the opportunity to work through new problems and dream up new ideas. You then start enjoying the process rather than forcing it out when you're feeling uninspired.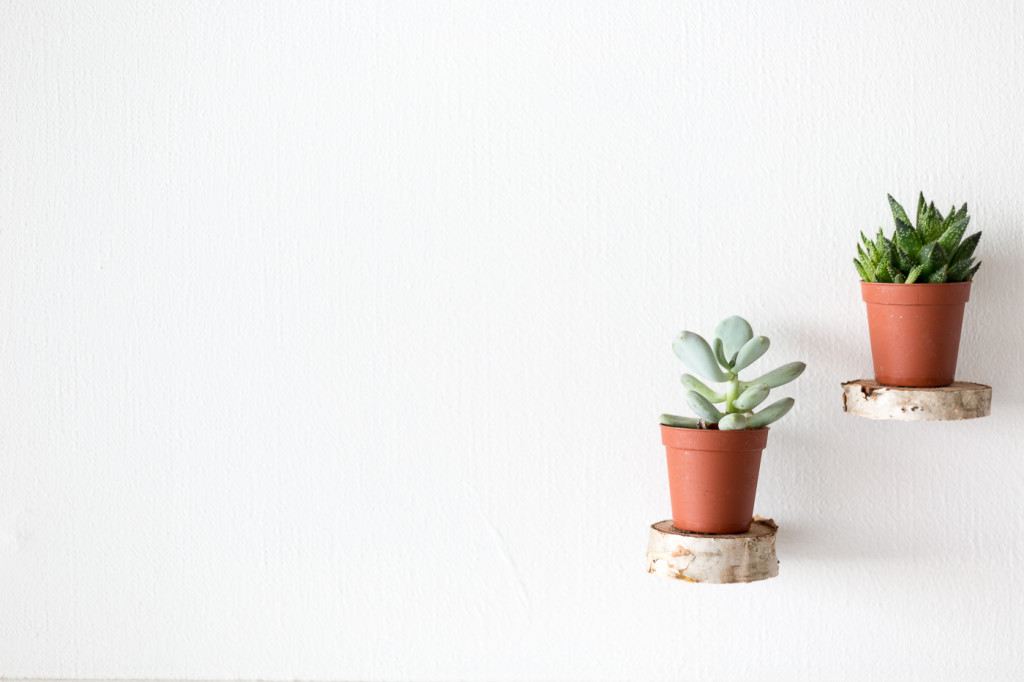 So next time you have creative brain freeze, or a project goes terribly wrong just try holding the materials in your hands and let your mind run wild!
Read on for the tutorial!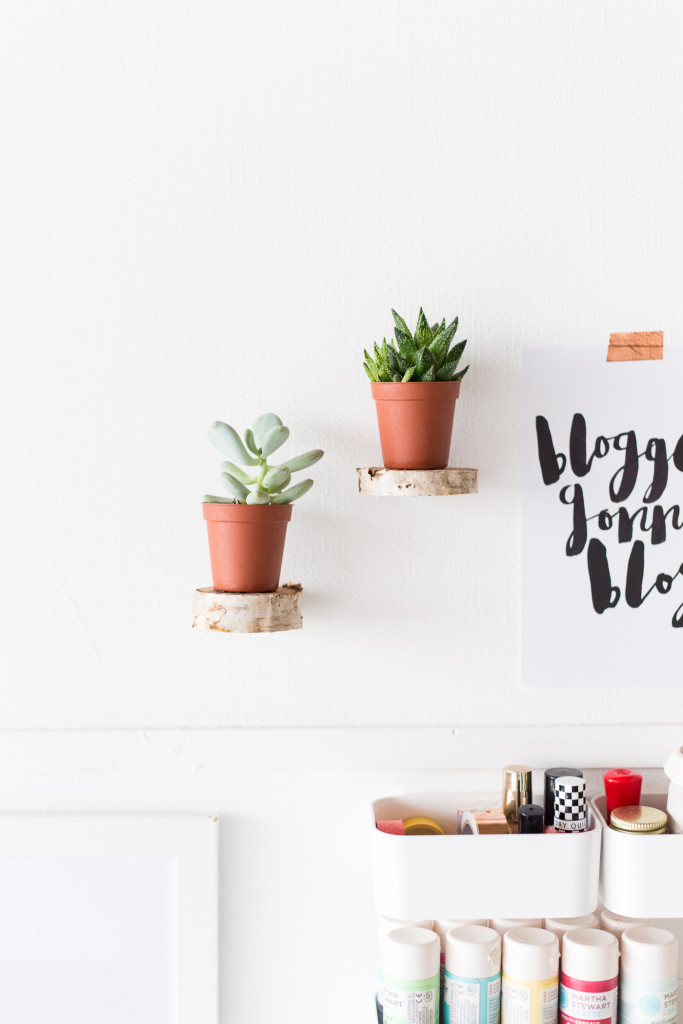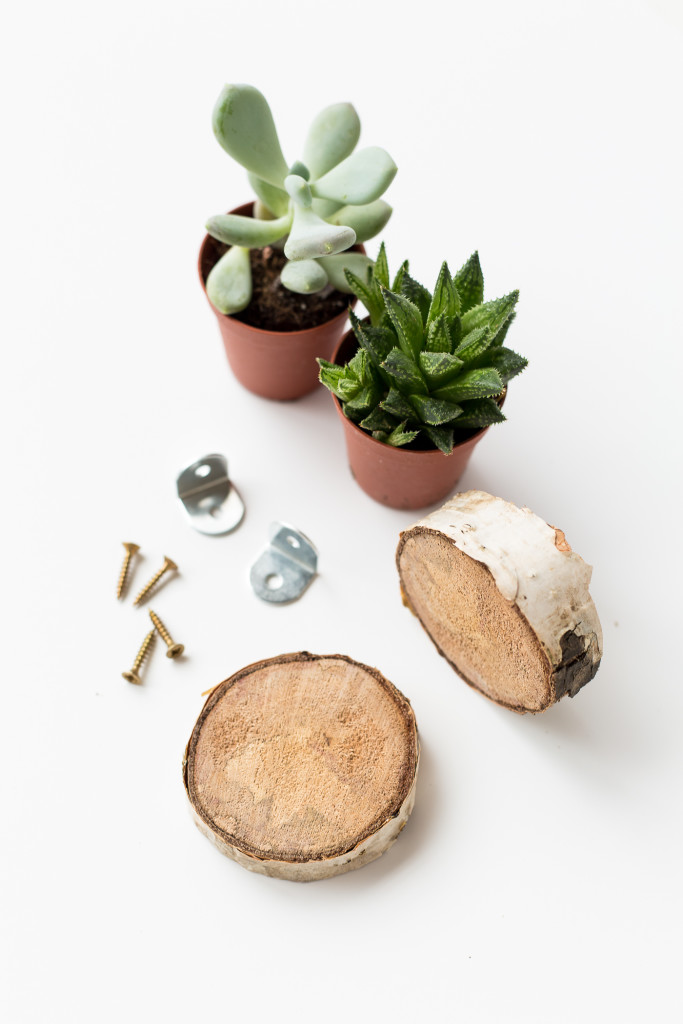 Materials
Wooden Rounds | Small Metal Brackets | Screws | Screw Driver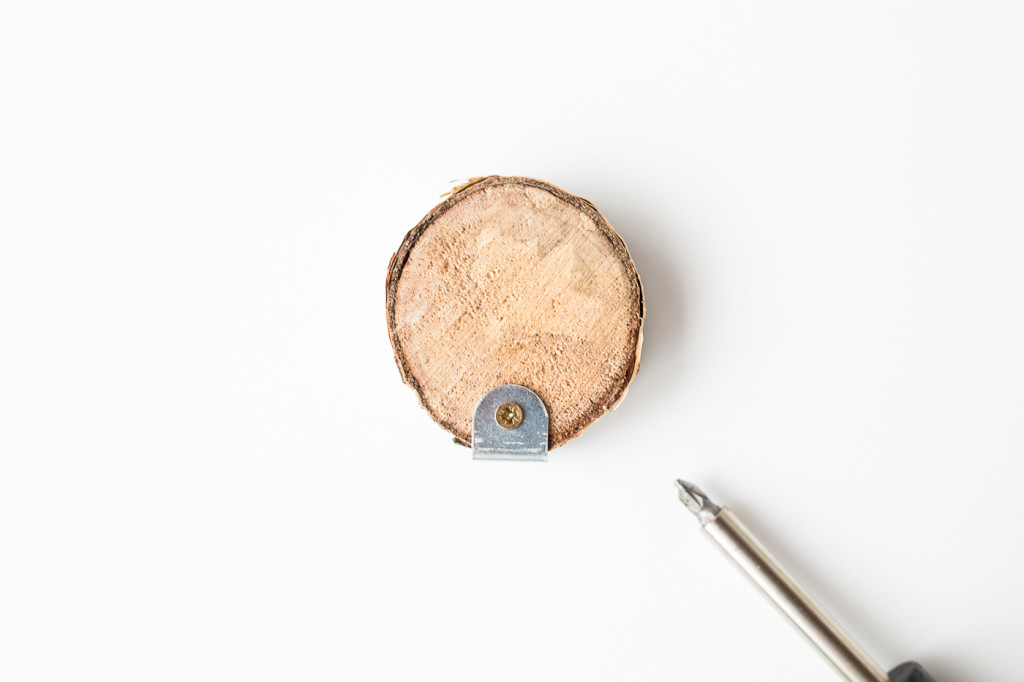 To make life easier later on we're going to screw the bracket into place temporarily. Decide which side of the outer ring you want to see at the front of the shelf and secure the bracket onto the back. Make sure the right angle of the bracket drops down over the edge of the round.
Now unscrew it!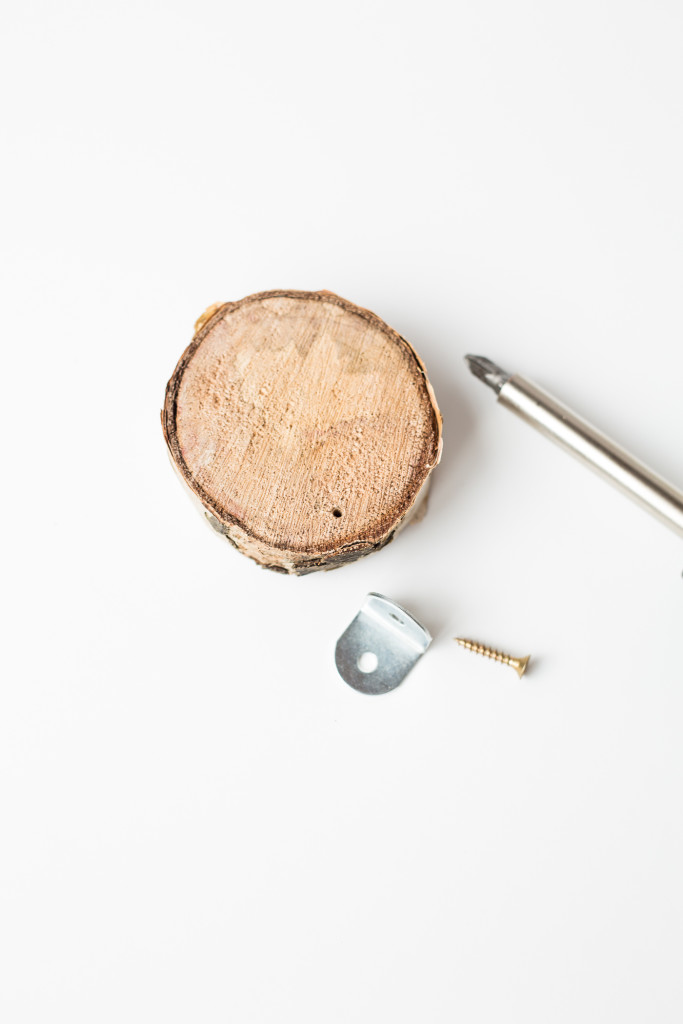 Attach the bracket into the wall at the spot you want to shelf to sit. Line up the hole in your wood slice with the hole on the horizontal side of the bracket and use another screw to secure in place. Now you get step one right?!
Make sure the screws are secure and then your floating shelves are ready for you plant babies!