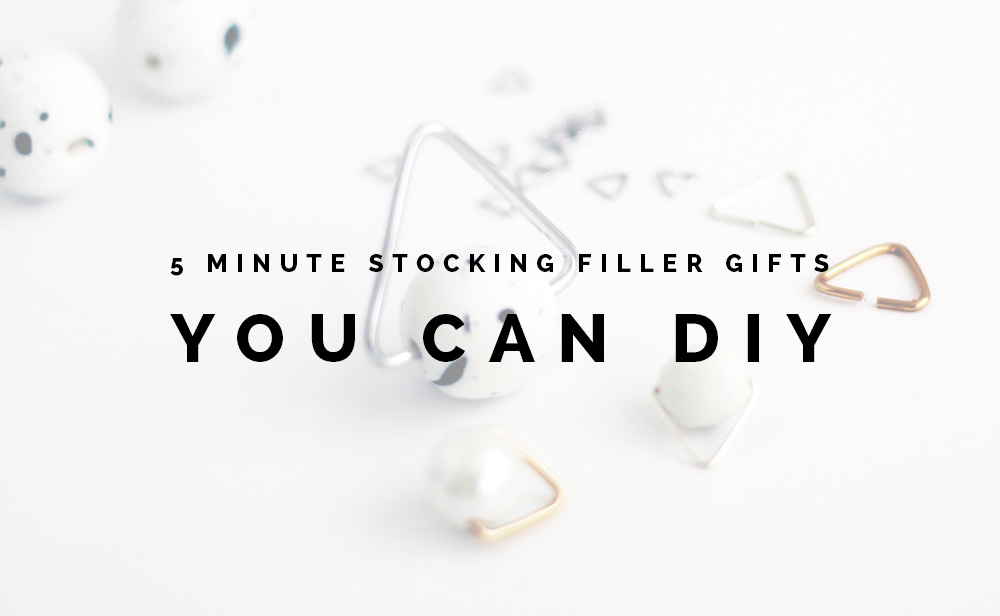 Is anyone else starting to panic? I think I have all the time in the world, then three days before Christmas I end up stress buying a whole load of pretty awful filler presents. I don't know why I do it, especially when I have so many ideas for great little stocking fillers and in fact, so many I have already made for the blog.
So I wrote this post rounding up my favourite DIY tutorials to remind myself (and help anyone else who is a last minute shopper like me) that I have everything I need to create perfect stocking filler gifts for everyone and avoid the dreaded Christmas eve shopping! No thank you!
In other news we finally got our Christmas decorations up today so we're feeling very festive. Christmas songs are playing, Gluewine is warming and presents are getting MADE! Have a great festive weekend you guys!