*This post is sponsored by The 7th Chamber
If you haven't got it already (where have you been?) I am big on the Christmas crafting. And obviously I'm big on craft and DIY anyway – I have pursued it all my life – but there's something even more special about making around the festive period. It's about creating the traditions and carrying them on for generations. Bringing friends and family together to catch up and laugh over the worlds longest paper chain. It's about doing Christmas your way.
This is the perfect tutorial for bringing people together. Taking a walk around your local park and foraging branches and evergreen trimmings is the perfect family winter activity. It was inspired by this stunning video tutorial from Laura Fulmine and House of Fraser creating a Festive Ladder. I saw this and rushed out to find branches for my own project!
Who else is reaching for their hat and scarf after watching that? Well, hold on for just a minute while we run through the wreath tutorial, then you can head out to source your supplies.
Materials
Stripped branches | Evergreen leaves | Florists wire | Wire cutters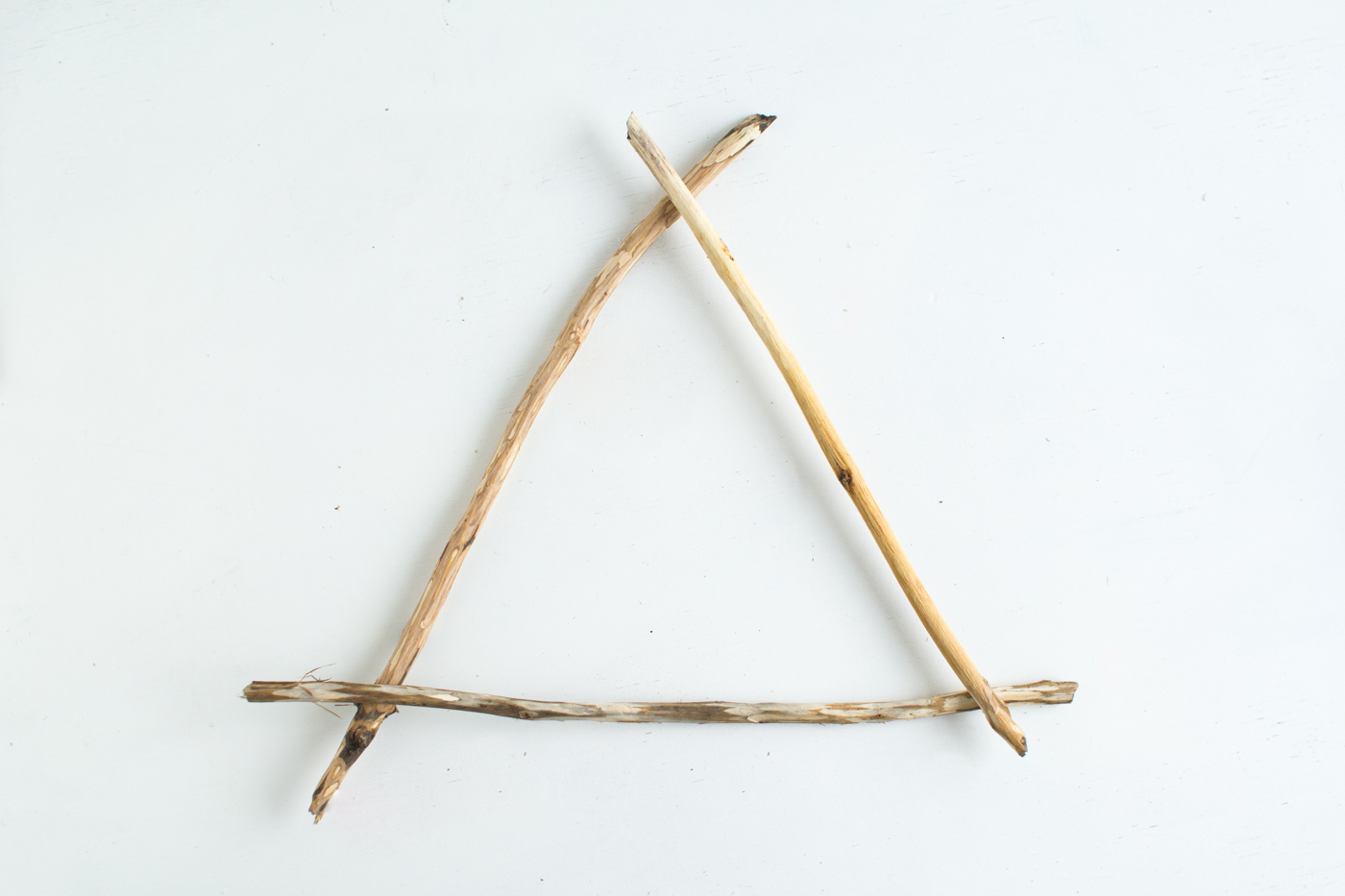 1. Strip any bark from the branches. I used a retractable blade to scrape it away. Lay three similar sized branches out in a triangle. Wrap where they meet with the wire.
2. Experiment with the placement of your foliage. Play with different types, amounts and layers until you're happy with the result. Attach them to the frame by wrapping more wire around the stalks and the branches.
3. Wrap in key places to keep the greenery in place. If you want to you can add more layers.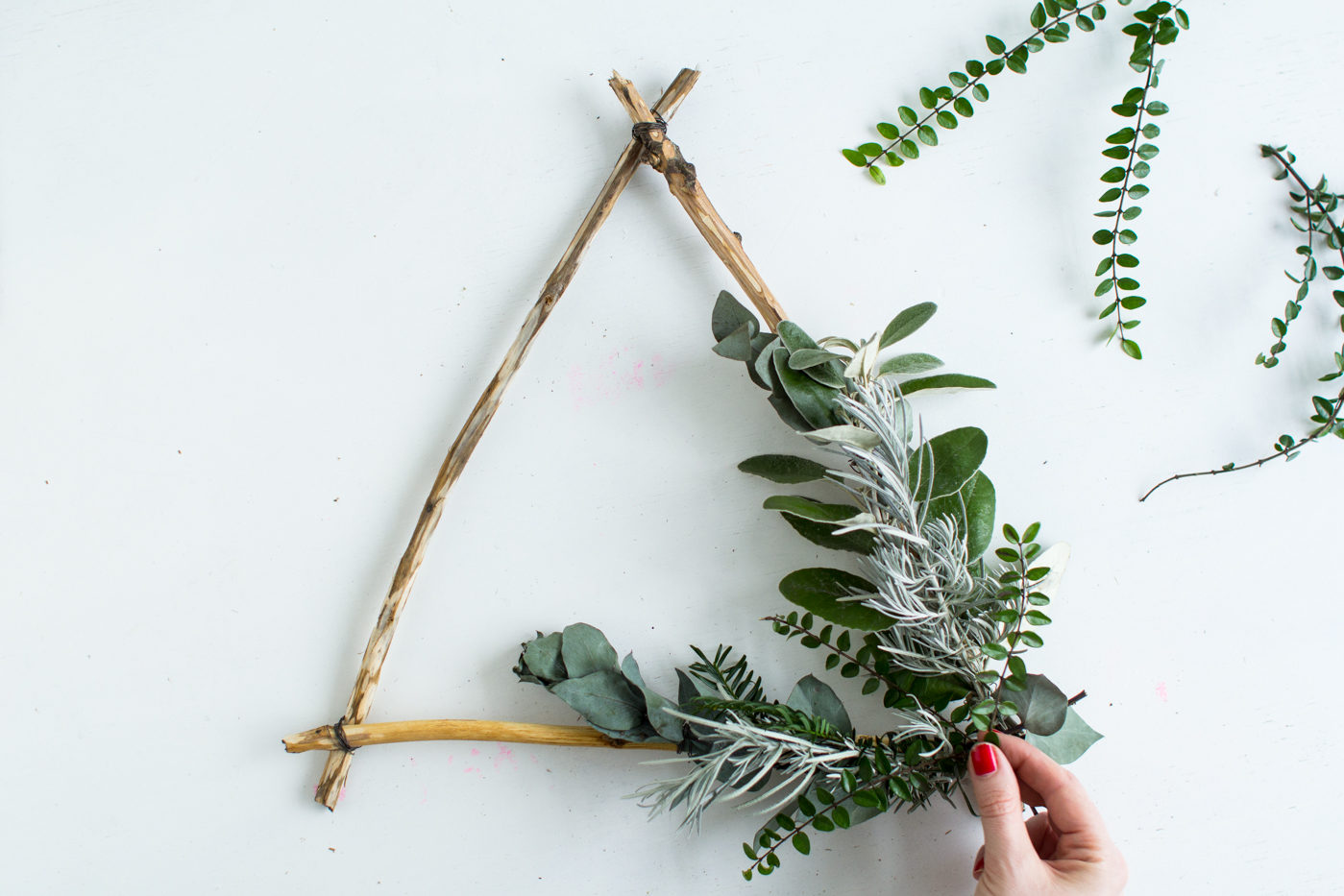 4. Now just tie cord around the top of the triangle and hang. If it is heavier on one side you might find you need a little bit of help from some white tack to hold it in place. Alternatively you could add more leaves to the opposite side.