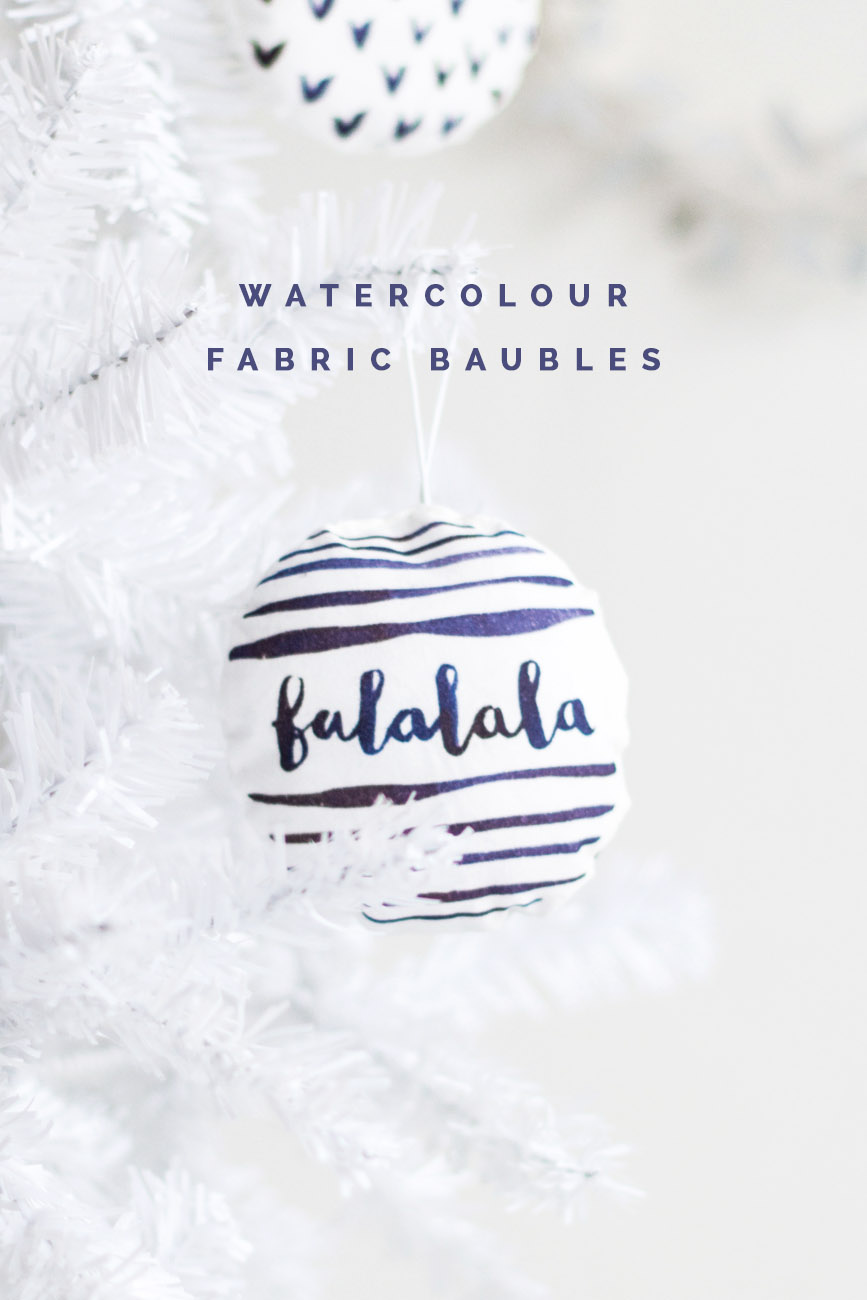 Have you ever noticed that Christmas decorations are all, well.. a bit hard? Obviously they need to be quite sturdy to deal with the barrage of abuse they get from children, animals and adults – who definitely regretted not untangling them before putting them away last year eh? And it's not like I have a problem with them being well built for the job but where are all the cozy, warming, soft and squishy decorations? Even balloons seem to be banished from the festive decor scene (watch out for those tree spikes!) But look, it's ok. Because we can put that right with a little Christmas crafting.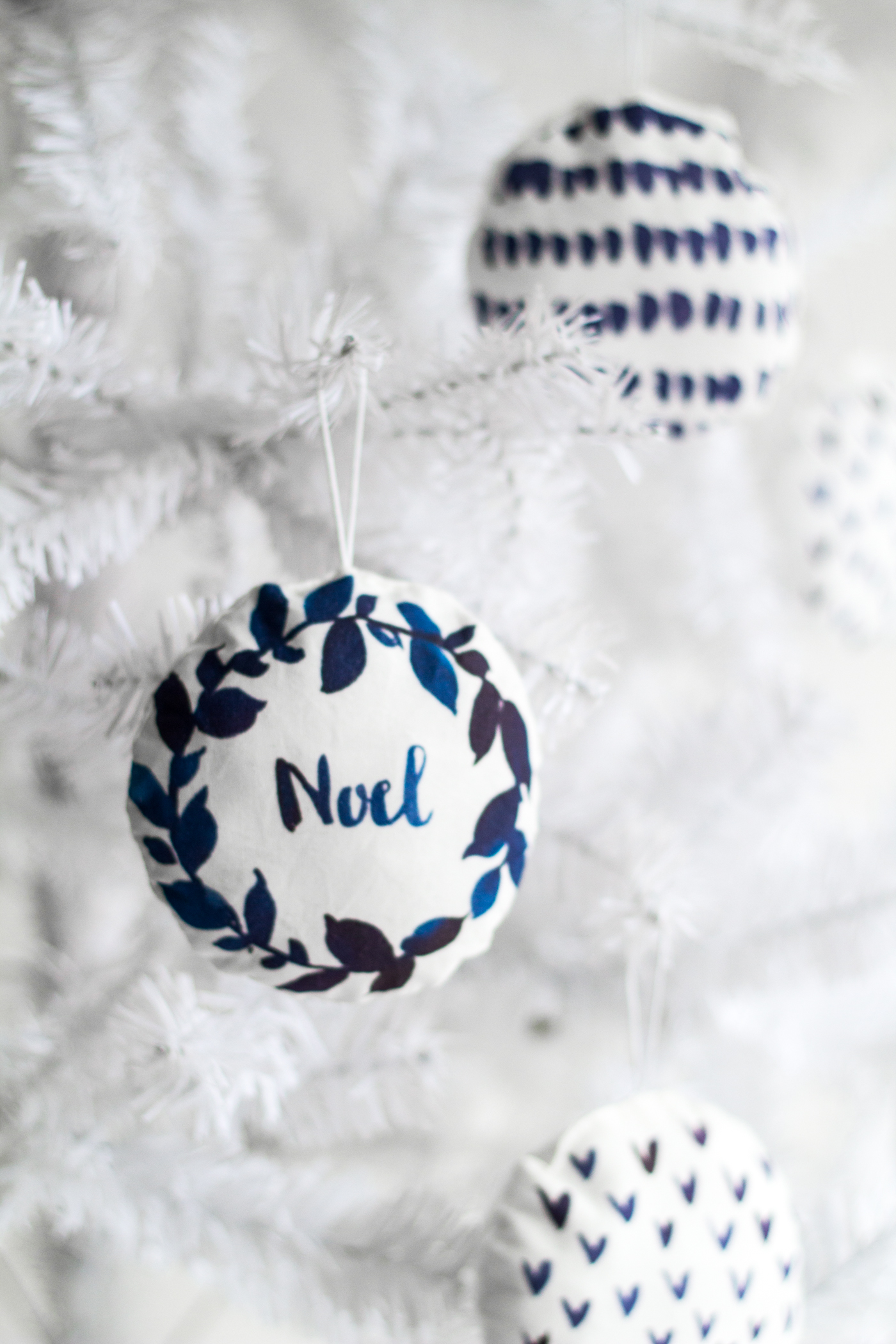 Even though I wanted to go for a softer look, I didn't want to lose that contemporary, minimalist styling that makes you dream of a Nordic cabin in the snow, chestnuts roasting on the open fire and all the winter wonderland feels. So I decided to use the watercolours and brush pen from our latest We Make Collective kit and create these simple prints. Once I was happy with the designs I snapped a quick photo on my phone, cleaned them up in photoshop (we have a We Make Collective tutorial on this too!) and then easily print them onto fabric thanks to the lovely people over at Zazzle!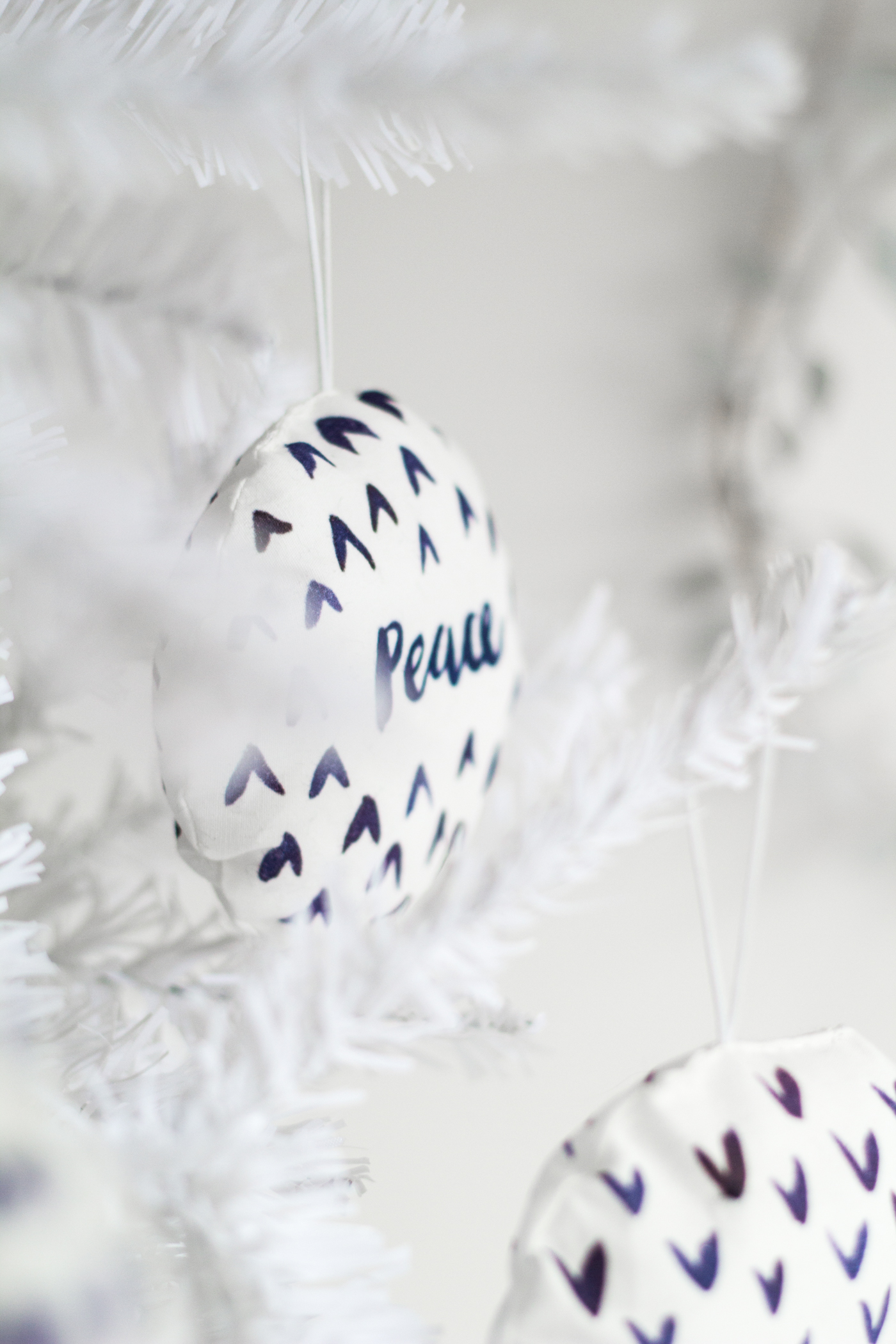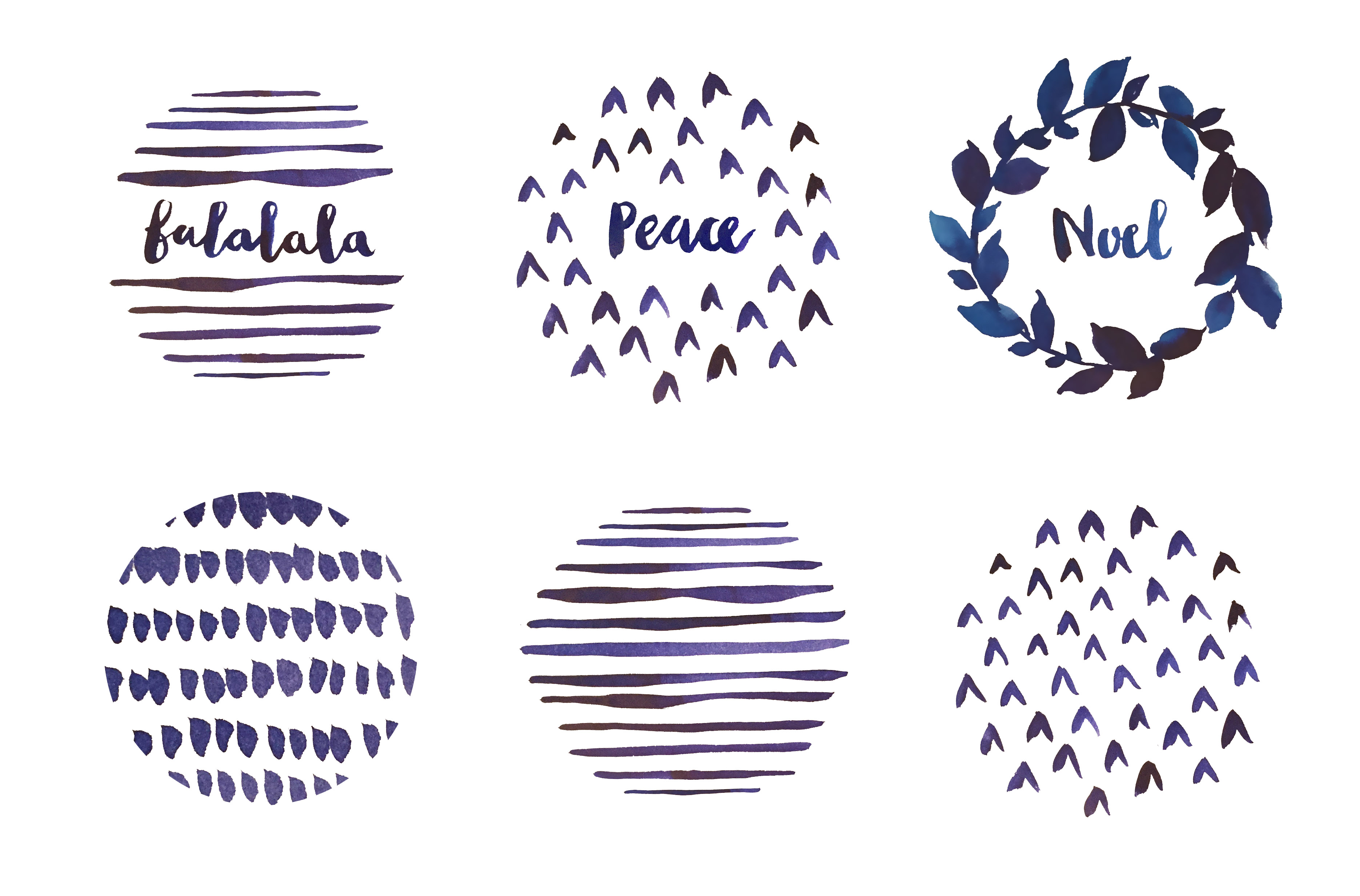 You can create your own patterns for this post OR you can get these ones printed right here. All you will need is one fat quarter of the fabric so this project costs less than £10 to complete!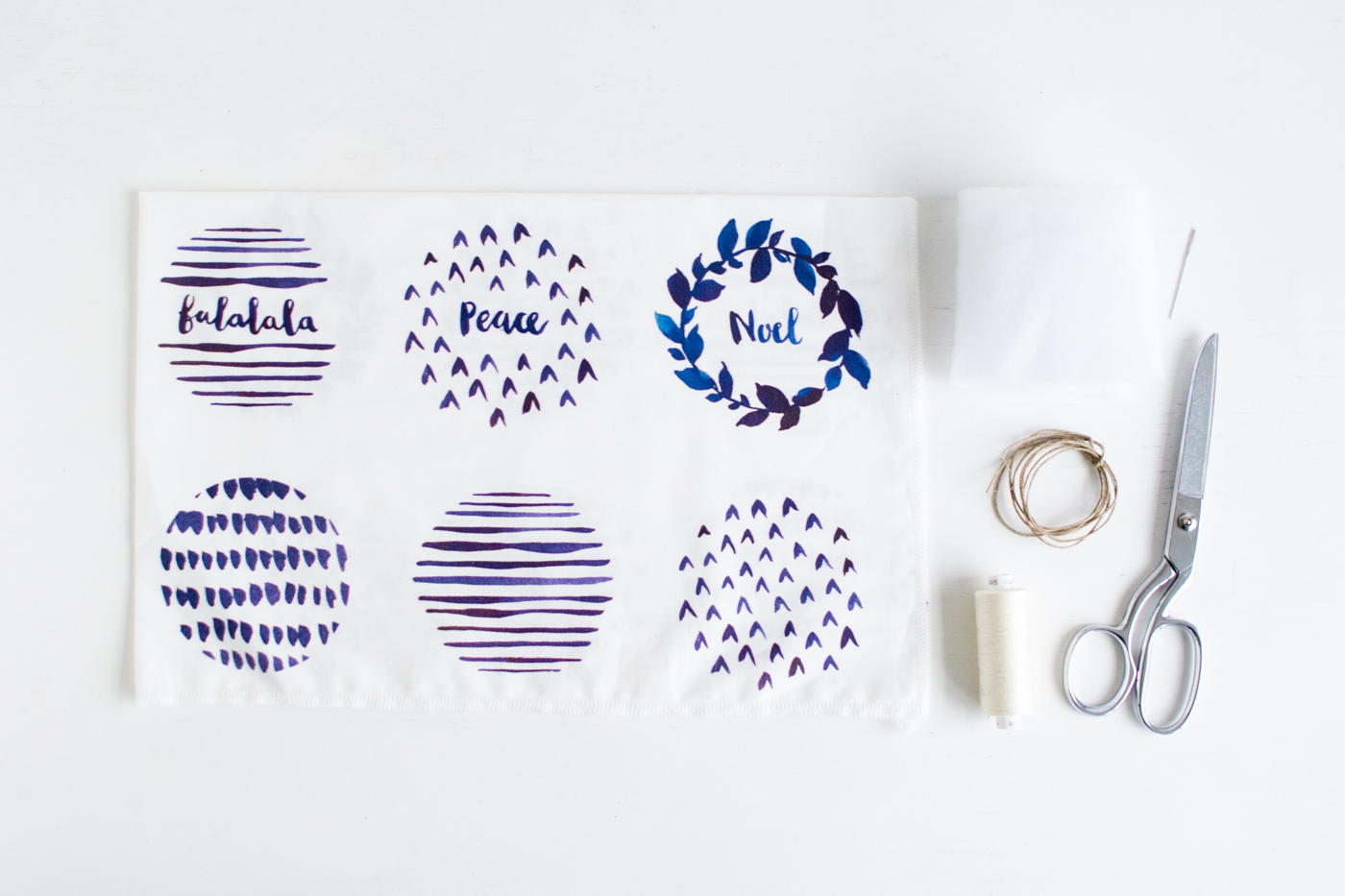 Materials
Fabric | Filling | Thread | Sewing machine | Needle | Scissors | Cotton cord
Make a circular template from thin card or paper to make sure all of you baubles are the same size. Mine is 4.5″ in diameter. Cut around each printed section making sure the pattern is centred underneath the circle.
When you've cut all the pieces out team them up into pairs and lay them together right sides facing. Make sure the patterns are facing the same direction.
Sew around the edge leaving a gap of about an inch between the start and the end of the line of stitching at the top of the bauble. Turn inside out.
Press the seams flat and get stuffing! (I only thought of this after but add some dried lavender or pine to make them smell good too!)
Cut off small sections of cord and tie the ends together, creating loops to hang the baubles.
You now need to sew up the open edge. Hand stitch the two sides together inserting the knotted end of the cord once you reach the middle. Keep sewing until the hole is fully closed.
Now you have some lovely, soft, festive decorations for your cat to rip to shreds or the children to eat! But they will look gorgeous as long as you can keep the rascals away from the tree!