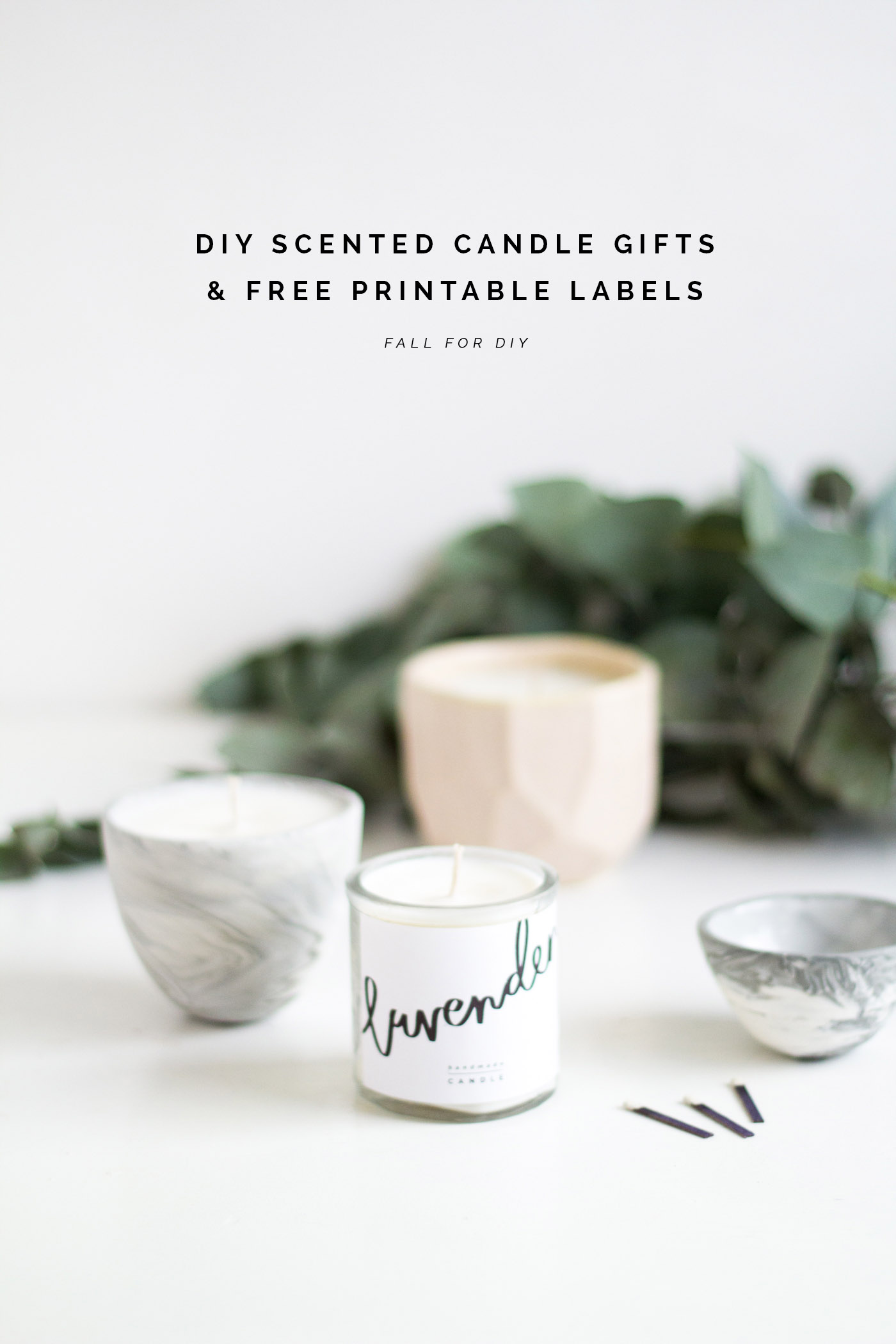 One of the biggest mistakes I make around Christmas is making more work for myself. I love making gifts for my friends and family but get so lost in the idea that what I'm making has to be incredibly elaborate and complicated to be received well.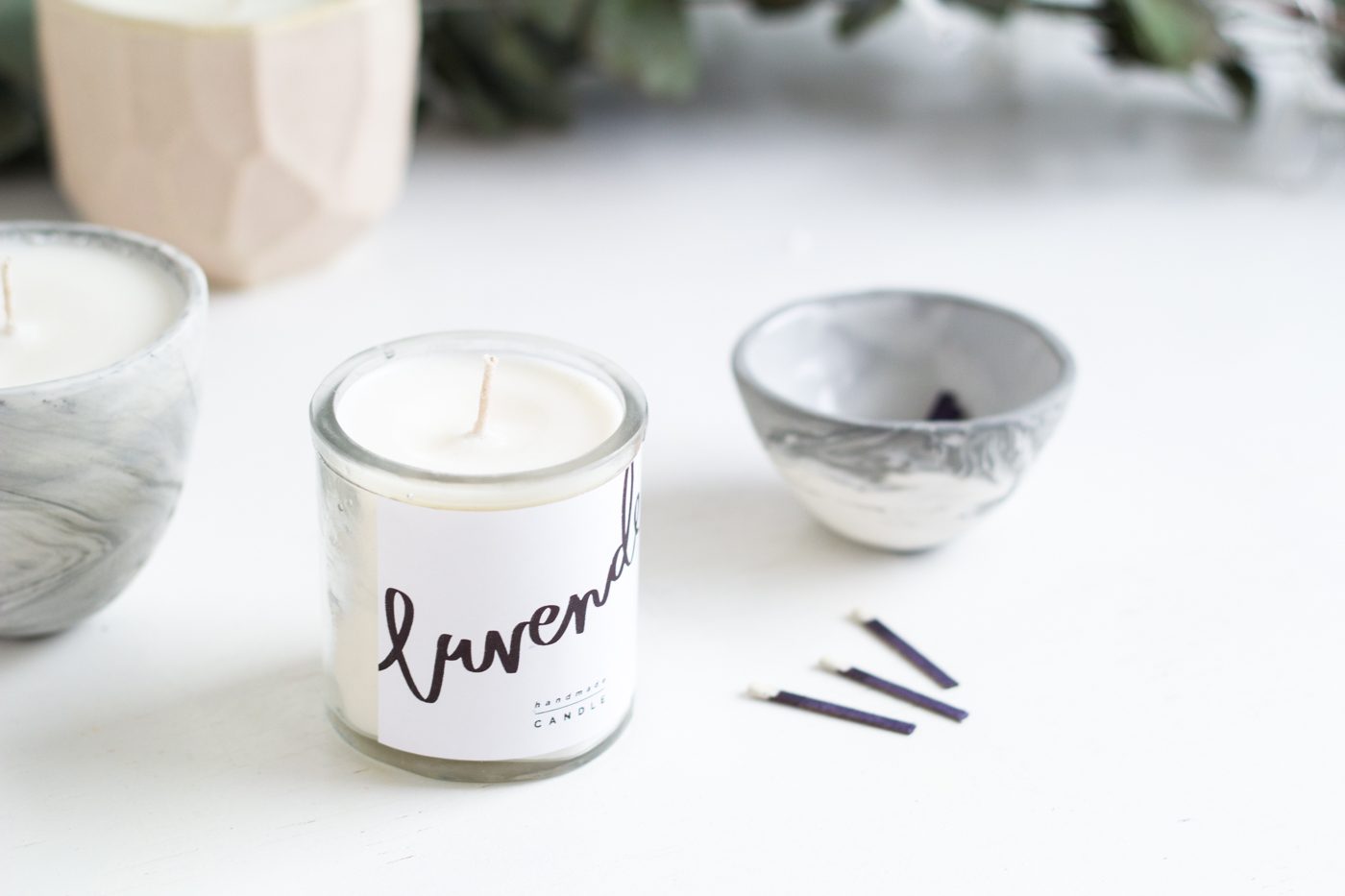 It's something I think a lot of my maker friends suffer from too. We think that if something is too simple or "easy" it's not worth as much as a shop bought present. This is ridiculous. I know that if I buy a machine made, off the shelf candle, very little effort has gone into the making. Whereas if I make it myself (or buy handmade) it's actually worth so much more. Putting time and effort into a gift makes it way more special! So this year instead of stressing myself out with over the top handmade gifts, I'm going to put together some simple but indulgent starting with these easy DIY scented candle gifts & free printable labels. I've made life even easier for you to do the same by creating these free printable labels with corresponding scent recipes.
I'm all about an easy handmade Christmas this year. For more of my favourite supplies to make it all SO MUCH easier click here! So for this tutorial I've bought the vessels to fill with the candle wax. I've gone for a simple glass votive and a beautiful handmade marbled, ceramic pinch pot which my good friend Katie has made. Unfortunately she has sold out (of course – they are so gorgeous!) of these pots but you can sign up to her mailing list to find out when she has made more over on her website. In the meantime you should totally take a look around and see all her beautiful ceramics!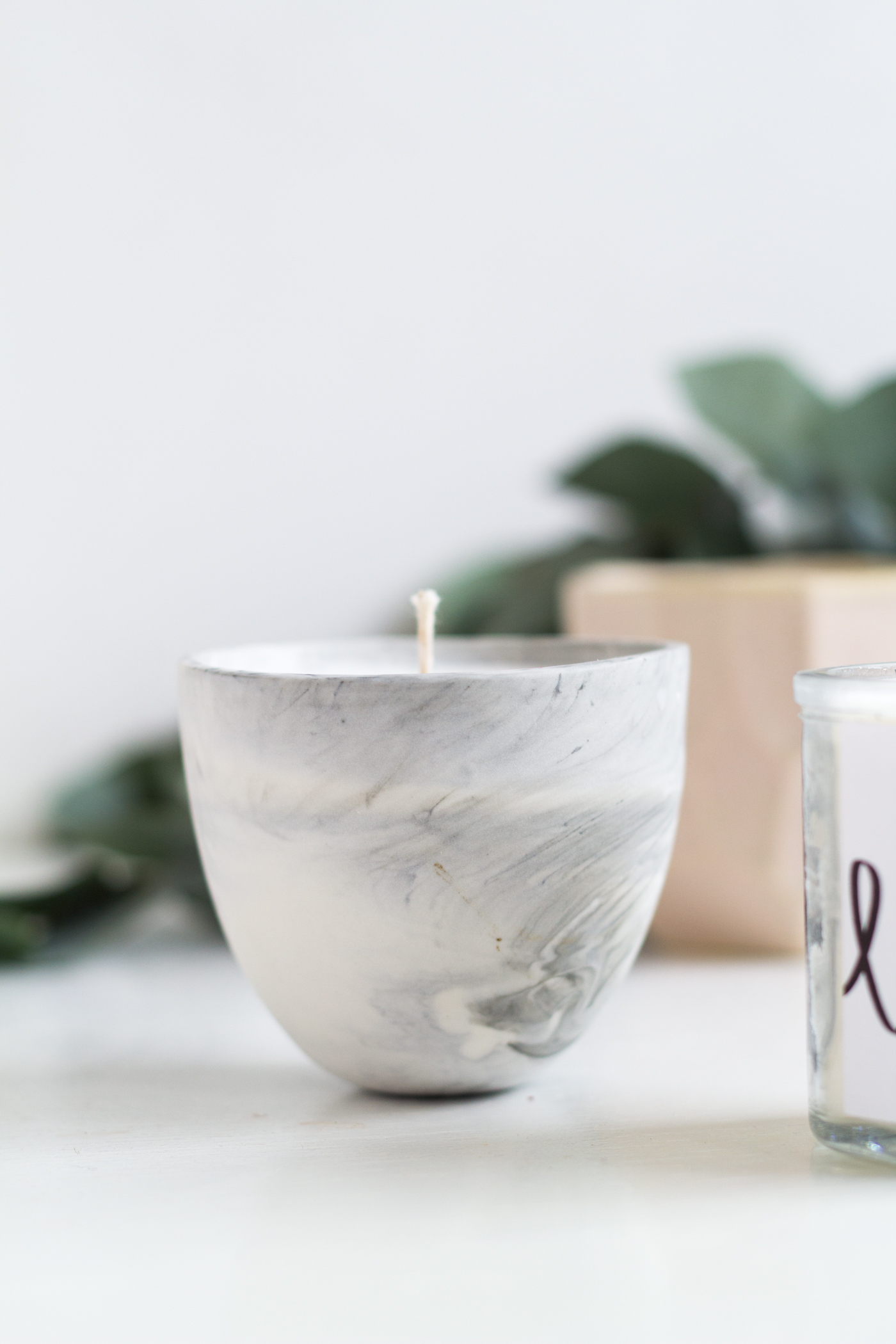 I've paired this up with a shop bought tea light holder. Here are some of my favourites!
Now you have your holders let's make some candles!

 Materials
Candle Votives | Soy Wax | Essential Oils/Candle Fragrance | Wick and Holder | Peg | Pan
(I get a lot of my candle making supplies from Blitsy. They have great scents, wicks and also microwavable wax which makes life a lot easier! Just look under the "general tab" at "Candlemaking")
Steps
1. Cut the wick much longer than you need it. It will help to hold it stead and you can easily trim later.
2. Thread the the wick holder and holding it close to the end squeeze the sides of the hole together (pliers are useful here), then trim any excess wick from the bottom.
3. Wrap the excess thread from the top of the wick around the peg. Place in the votive and adjust to make sure the holder sits on the bottom with a straight wick.
4. Melt the wax and add in your fragrance. Different oils and fragrances will need different ratios so check on the package for instructions. Scroll down for different recipes!
5. Pour the wax into the votive and center the wick. Leave to cool and harden.
Once the candle is cool print out your labels and adhere onto the side of the candle. I've used sticker paper but you can use a strong glue and paper. Here are the downloads and corresponding recipes below:
Lavender

2 parts lavender
3 parts vanilla
1 part sandlewood
Vanilla

2 parts vanilla
1 part orchid
Magnolia

3 parts vanilla
1 part Magnolia