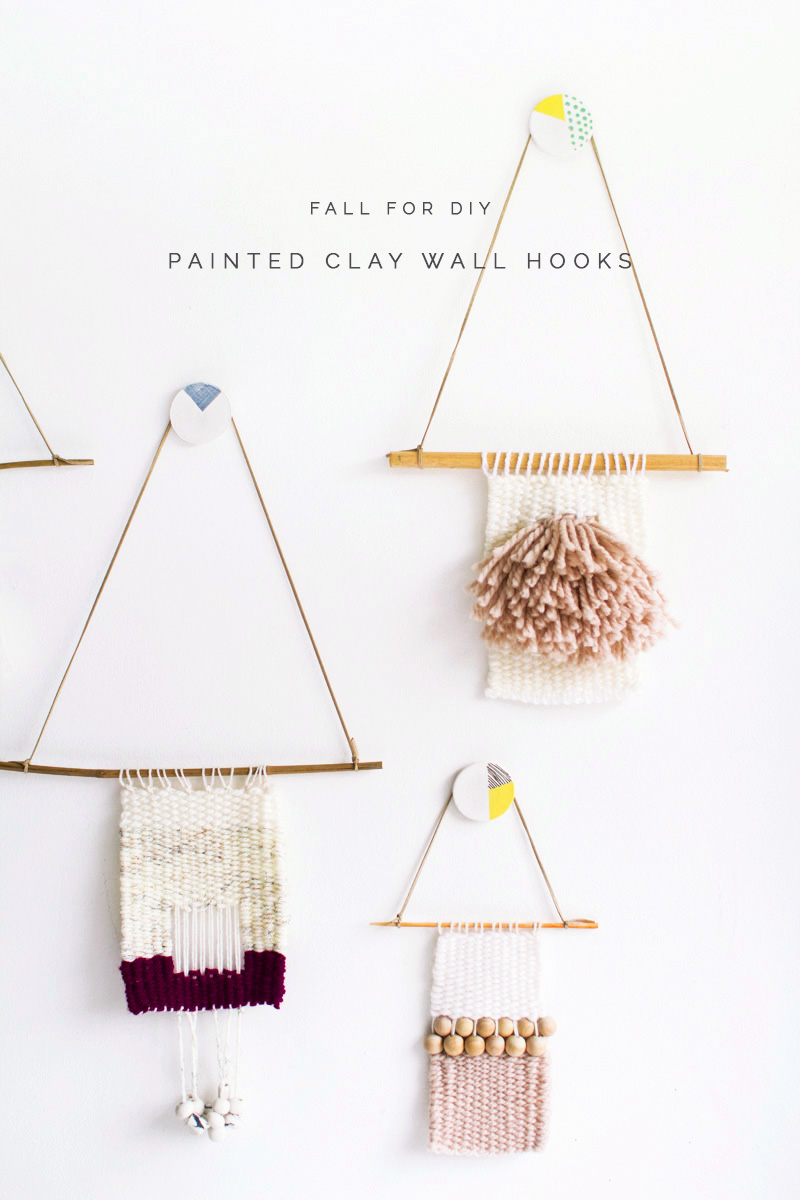 For all of you waiting on the first We Make Collective kits I have big news for you. I'll be sending them out on Monday next week! I've spent the last few weeks perfecting every last detail, working on tutorials and our collaborative area of the site. And of course weaving my way through miles of yarn, so we have plenty of ideas for you to explore the minute your kit lands on the doorstep!
As well as learning a lot of new skills and techniques, focussing on one area of creativity has had other fringe (of the tassel kind) benefits. Trying to put as much information into the tutorials as possible has meant I have been left with a glut of soft, woven, goodness. Mostly trials – pieces that show techniques rather than designs – I have decided not to let them be thrown into a pile to be forgotten, but to keep them as inspiration for future pieces.
And while I was at it I thought I'd whip up a few clay hooks to complete the look. They are so easy and you can customise them however you want. Read on for more.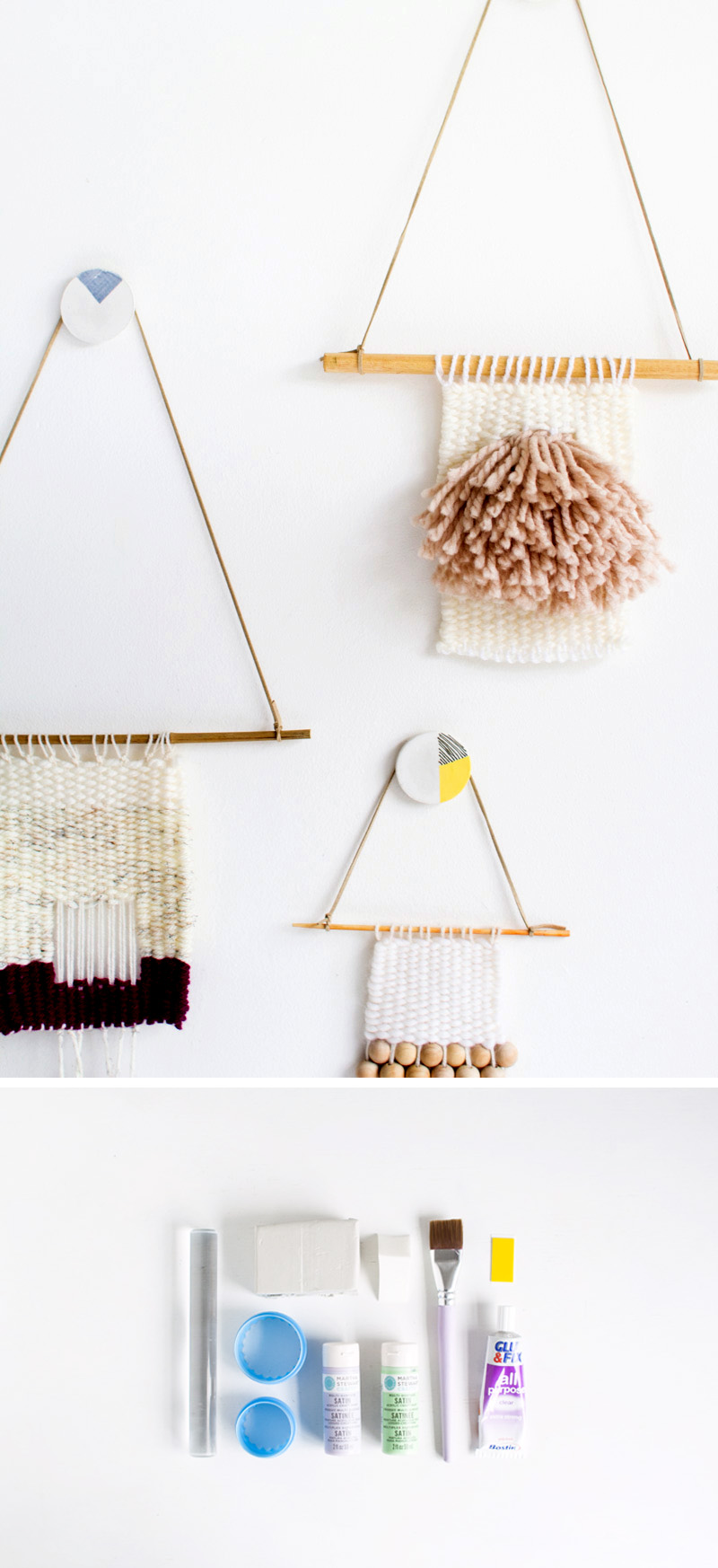 Materials
Air dry clay | Roller | Cookie Cutters | Paint | Glue | Wall fixers
1. Roll out the clay to around 1/4″ thick. Use two cookie cutters – one larger than the other – and cut one of each from the clay for each hanger. Leave them overnight to dry out.
2. Glue the smaller clay circle into the middle of the larger clay circle. When it's dry mask off areas and paint them. Use pens, nail varnish and stickers to create different designs.
3. Use the removable sticky fixers to adhere them to the wall. This way you can move them around as you change the hangings or art.

If you're interested in seeing more of our weaving trials then make sure you follow us on Instagram!