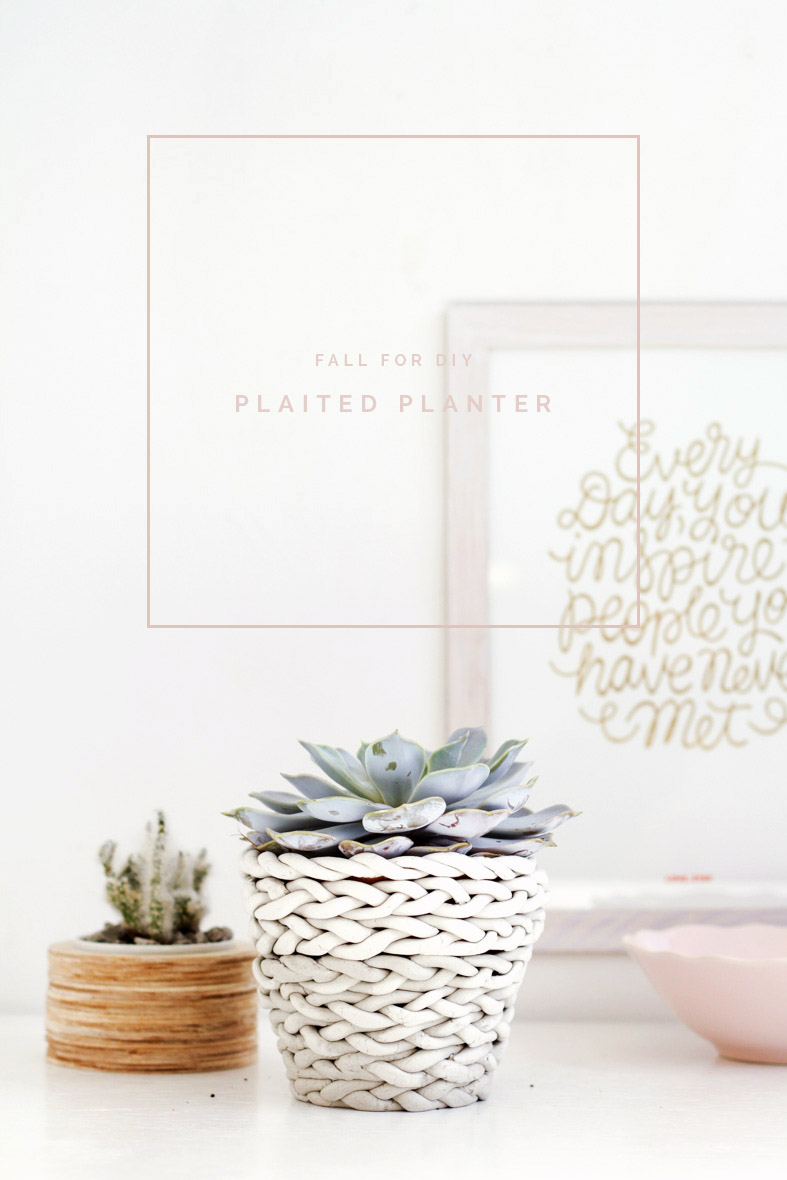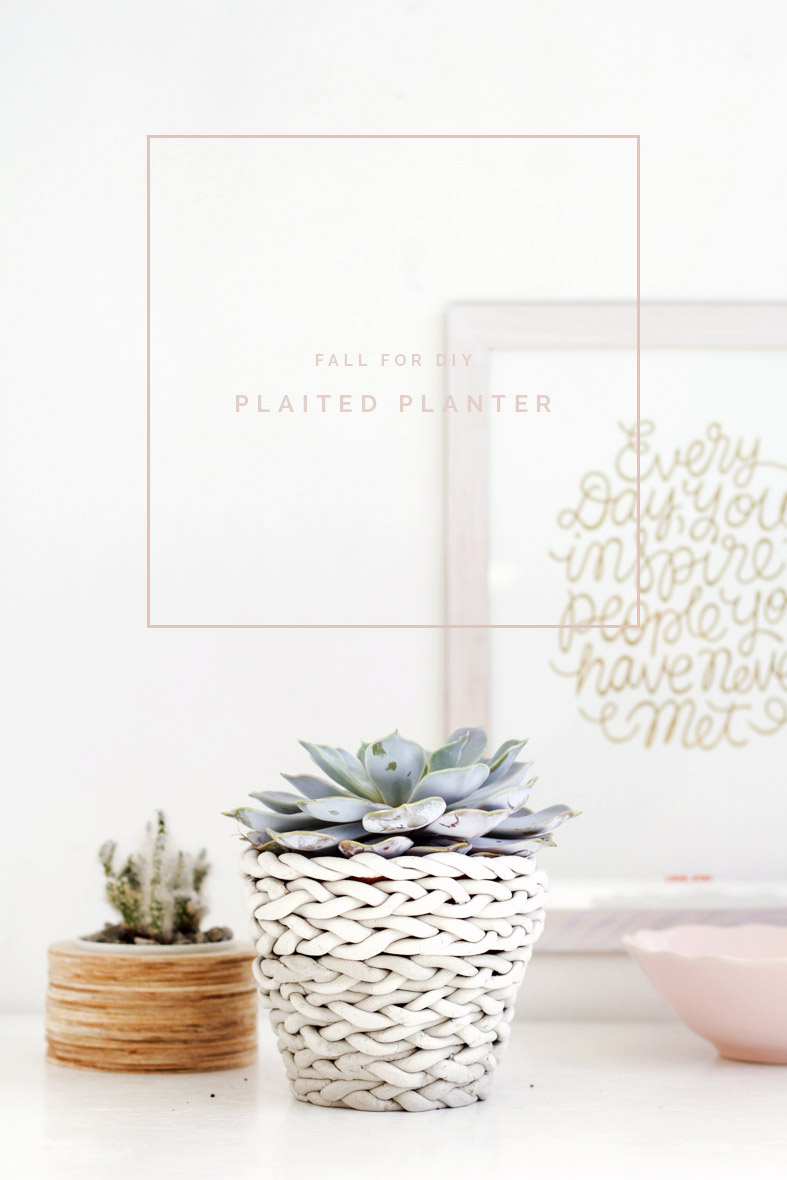 Hello! Happy Wednesday. Today I'm sharing this DIY plaited planter tutorial with you all. Funny story. Whenever I plait anything Alex is always transfixed on the process. It's like as a girl I was born with this magical power to plait… I try to tell him how easy it is to learn, but he really has none of it! I'm tempted to get a few friendship bracelets on the go. Now that will REALLY blow his mind!
As will this planter (hopefully!) I love how the plait resembles detailed woven clay but is much more simple to make than it looks. Check out the tutorial below.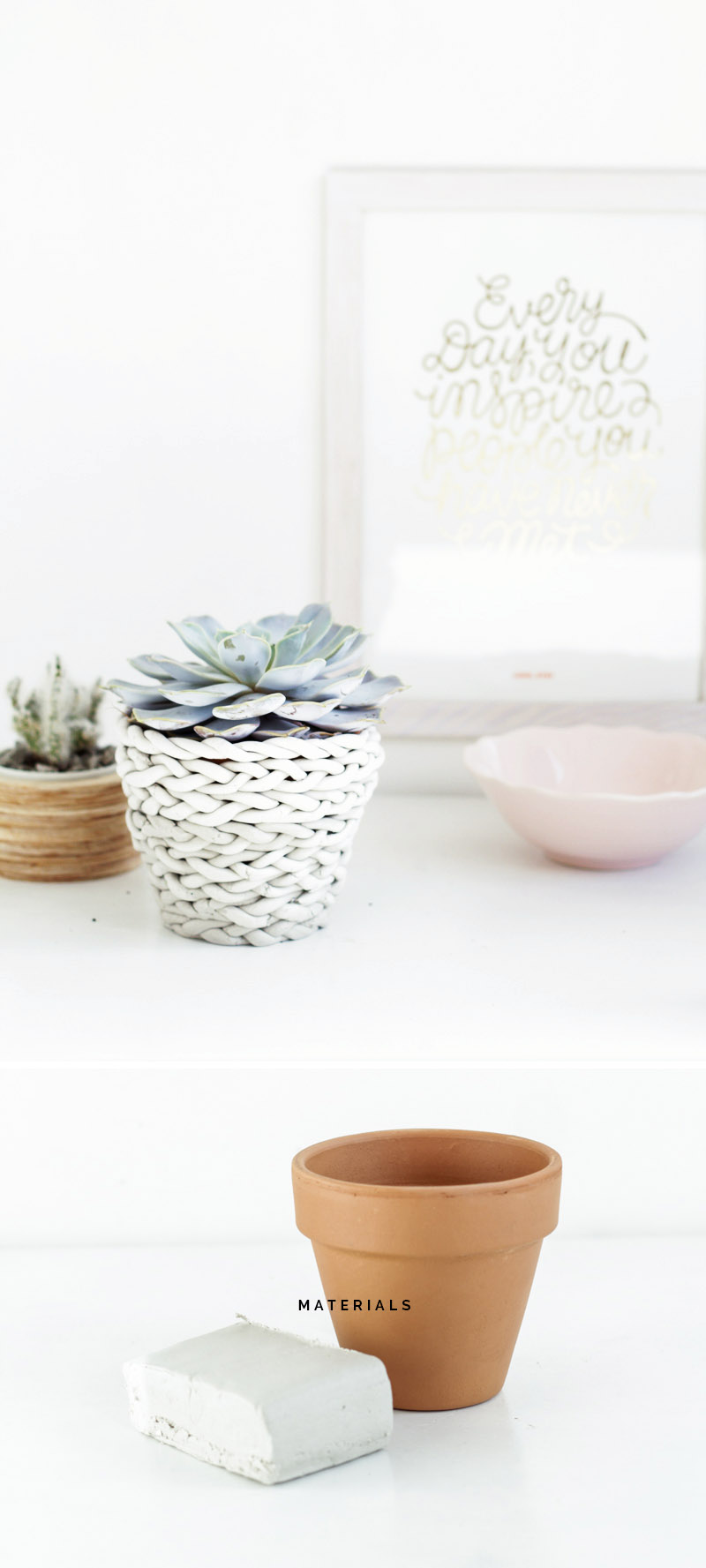 Materials
Air dry clay | Plant pot | Spray water | Strong glue 
Instructions
1. Wet the clay and roll out long thin pieces.
2. Put three together and plait them. When you reach the end of the clay blend together with more clay strings. Keep spraying the plait to keep it wet and stop it cracking.
3. When you have a long enough piece, wrap it around the plant pot and leave it to fully dry out.
4. Once it is dry, use the glue to adhere the clay to the plant pot.

If you're looking for planter DIY tutorials then check out my most popular ones right here!