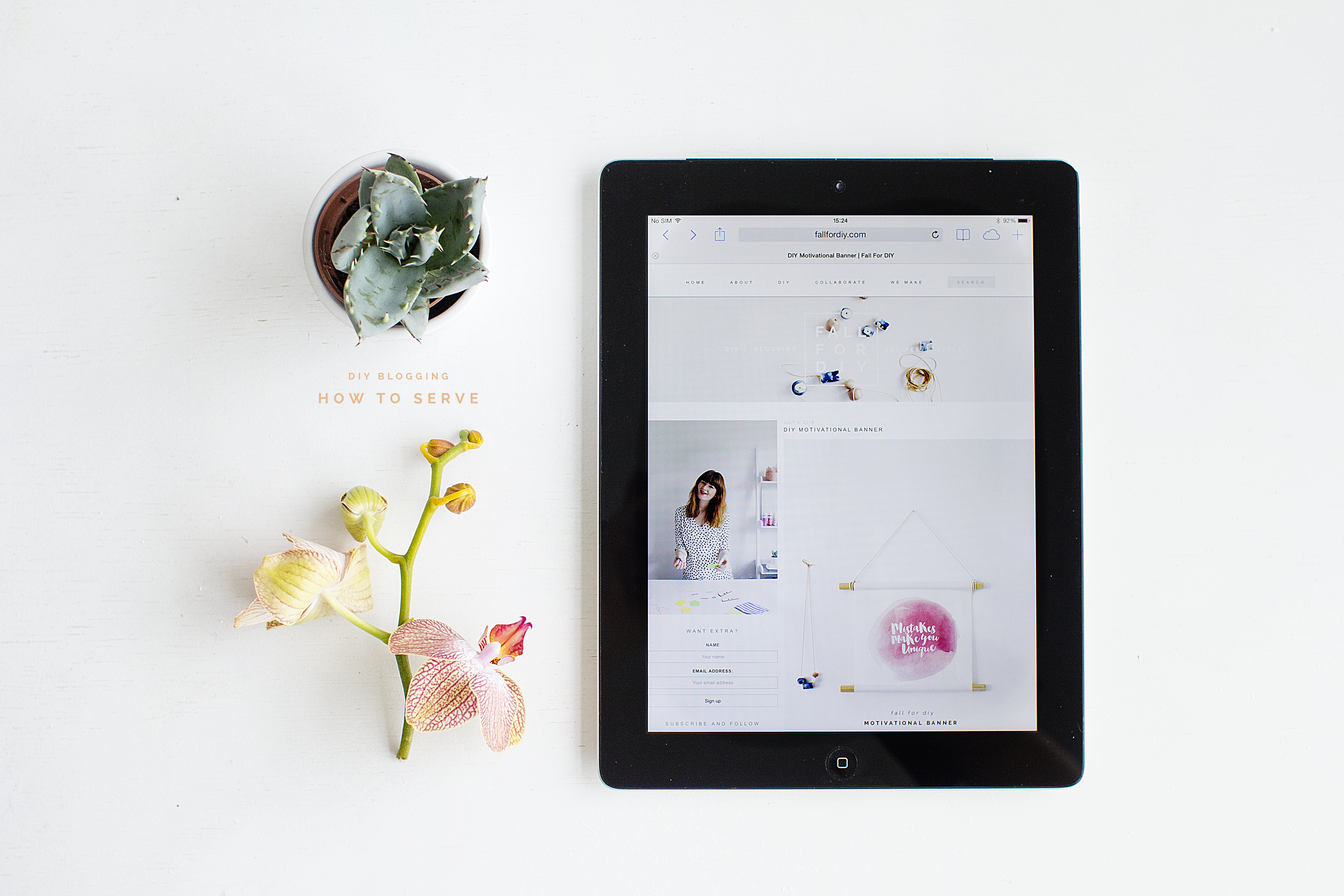 I  know that you're thinking. Actually, scrap that. I don't have a clue what you're thinking right now, but I have an inkling that it might be one of the following options. Tick all that apply:
Fran, Wimbledon is over. It's too late to start dishing out serving advice now.
So, when did you become the poor man's Martha Stewart?
What's all this noise about serving and what does it even mean?
I listen to a LOT of creative/business podcasts and the way you 'serve' your audience/customers seems to be the buzzword doing the rounds at the moment. Like most trends there comes a point where it's overused, but if we get past the bandwagon there's a lot of meat behind this concept to get your teeth stuck into and, along with it, some tasty reasons we're all talking about it.
The idea stems from giving your audience what they want and/or need with no ulterior motive. Your audience is a savvy group of individuals and underestimating their ability to see straight through a sleazy sales campaign or to realise when you're not being entirely honest with them is a big mistake. The Internet has made it easier and more public to communicate disappointments with a massive group of people and we all know that people are much more vocal about negative experiences than positive ones. But even if there are no negative comments you can still lose potential readers/customers if you're just focusing on what you need from them rather than what you can do for them.
Blogging is quite possibly the medium that has thrived most on the idea of serving your audience. Without the overheads or time constraints of publishing it's much easier to provide information that is relevant and affordable to anyone with an Internet connection around the world! (Ok, with a few exceptions of course. But that doesn't sound as epic now.) Primarily, giving away free information with the hope a reader will enjoy, return and perhaps somewhere down the line buy a product or service to help them even more is the name of the game. It's a delicate balance of providing something genuinely useful, accessible and high quality, while at the same time supporting yourself so you can keep on giving(/living).
It's easy (and very natural) to get hung up on the 'supporting yourself' aspect of this formula (a girl's got to eat!) and whilst of course this is an important and necessary part of any business, serving you customer well is about turning that focus on it's head. Finding out how to best help them first and then working out how you can support yourself from those products or services.
To be totally honest with you, when I first starting hearing this term being banded around I really didn't pay that much attention. In my mind of course I was thinking about how to serve my readers best. I have worked for many years with no compensation to create this blog and get to the point that means I can make a living at the same time as providing information. Look – I have a site full of it! But with this idea being drilled into my subconscious from every direction, I soon started to ask myself questions about my motives. Am I focussing too much on work I know brands will like? How easy is it to source the materials for this project? Can I share more of what I'm learning about blogging and business? The list goes on. All of a sudden I realised there was so much more I can be doing to serve you, my audience, if I just took a moment to stop and think about it.
As well as here on the blog it's also a concept I'm coming back to again and again with We Make Collective. The idea is developing daily as I work through every small detail and consider how I can make this a valuable resource, not just for our audience but for the independent businesses we are working with and the bloggers that will be providing so much valuable information. It means the project is taking much longer to get off the ground than I had originally anticipated but I'm ok with that. Hopefully, once it does it will serve all those involved as best it can. And that, my friends, is the ace!