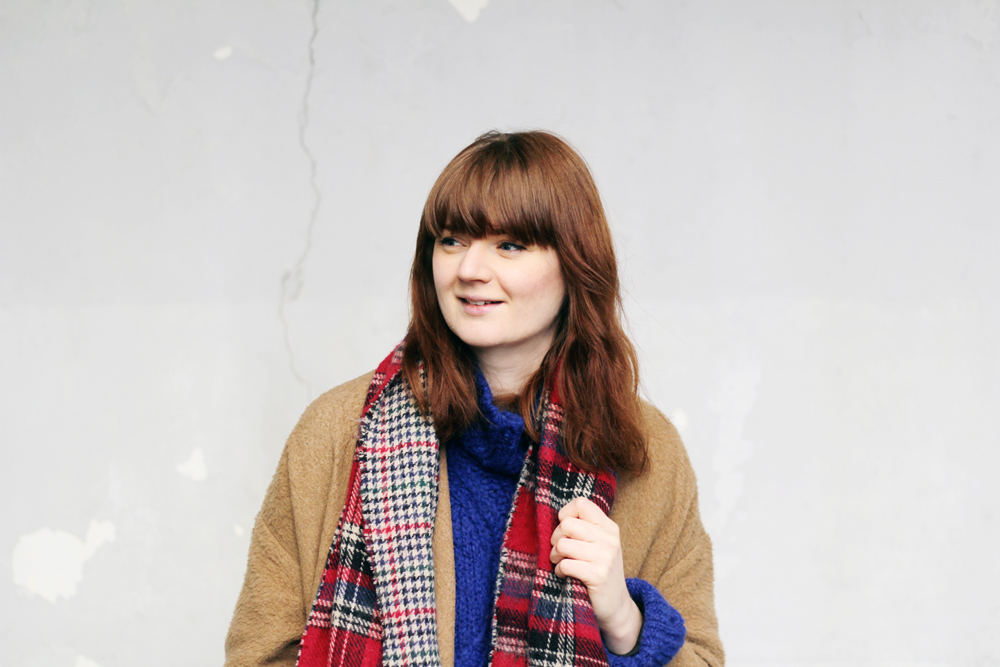 What a difference a week makes. Here I am wearing the same jumper from this shot last week (I love this cuddly thing) and actually feeling a little on the warm side. Spring is now in full errr… spring and if you don't believe me we have the bulbs to prove it!
It's new blog feature time and for about the bazillianth time on this blog I'm attempting to get a little more comfortable in front of the camera and use images of myself when I'm sharing something personal. I've been so surprised by the amazing response to the more intimate posts I've published. As this is predominantly a DIY tutorial blog I really wasn't expecting it. In all the years I've been blogging I never wrote in depth about my thoughts. Never allowing the possibility of rejection but at the same time never giving myself the opportunity to connect more personably with everyone who reads this blog.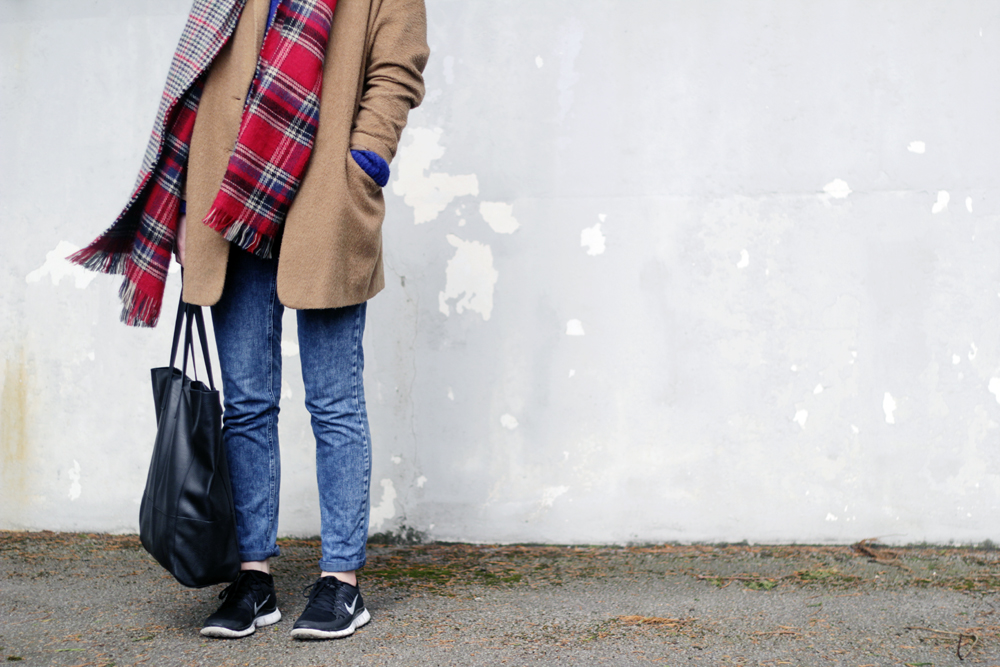 Some of my favourite blog posts to read are the ones in which we have the chance to dig deeper into the lives of our favourite bloggers. In many cases professional blogging means having something useful and important to say at all times. These posts have the best chance of getting shared and attracting more people to the blog. This is in no way a bad thing. I do it a lot! It's an important strategy of mine and I also encourage others to do so as well. But every now and then I want to read a blog post that gives me a better understanding of that person and their motivations behind the 'how to' this and 'top 10' that. I want to see what really makes them tick, and really ticks them off!
Social media was meant to be the antidote to this. It started out as the insight into daily lives we craved but has increasingly become about reinforcing your brand. Instead of creating short, thoughtless moments to share we now produce attractive snippets aimed at creating a lifestyle your audience will want to buy into. Again, I'm as guilty of this as the next business woman. In fact, I'd even go as far as to say I'm a bit of a control freak about my professional persona online.
Successful blogging hinges on the trust of the reader. When you're reading about a beauty product review or a business advice post you need to believe in the person behind the words. So how do we learn to trust bloggers and their opinions when it's so difficult to really get to know them? I'm proposing it's through unhelpful, useless rambling posts like this one!
This is what Wear & Share is all about. I'll be wearing something hopefully more weather appropriate than today and chatting about my thoughts on blogging and independent business each week. Full disclosure, it's probably not going to be of any use to anyone. But I hope that it means you get to know me better and that eventually, with practice, I won't feel like such an awkward poser on the other side of the lens.