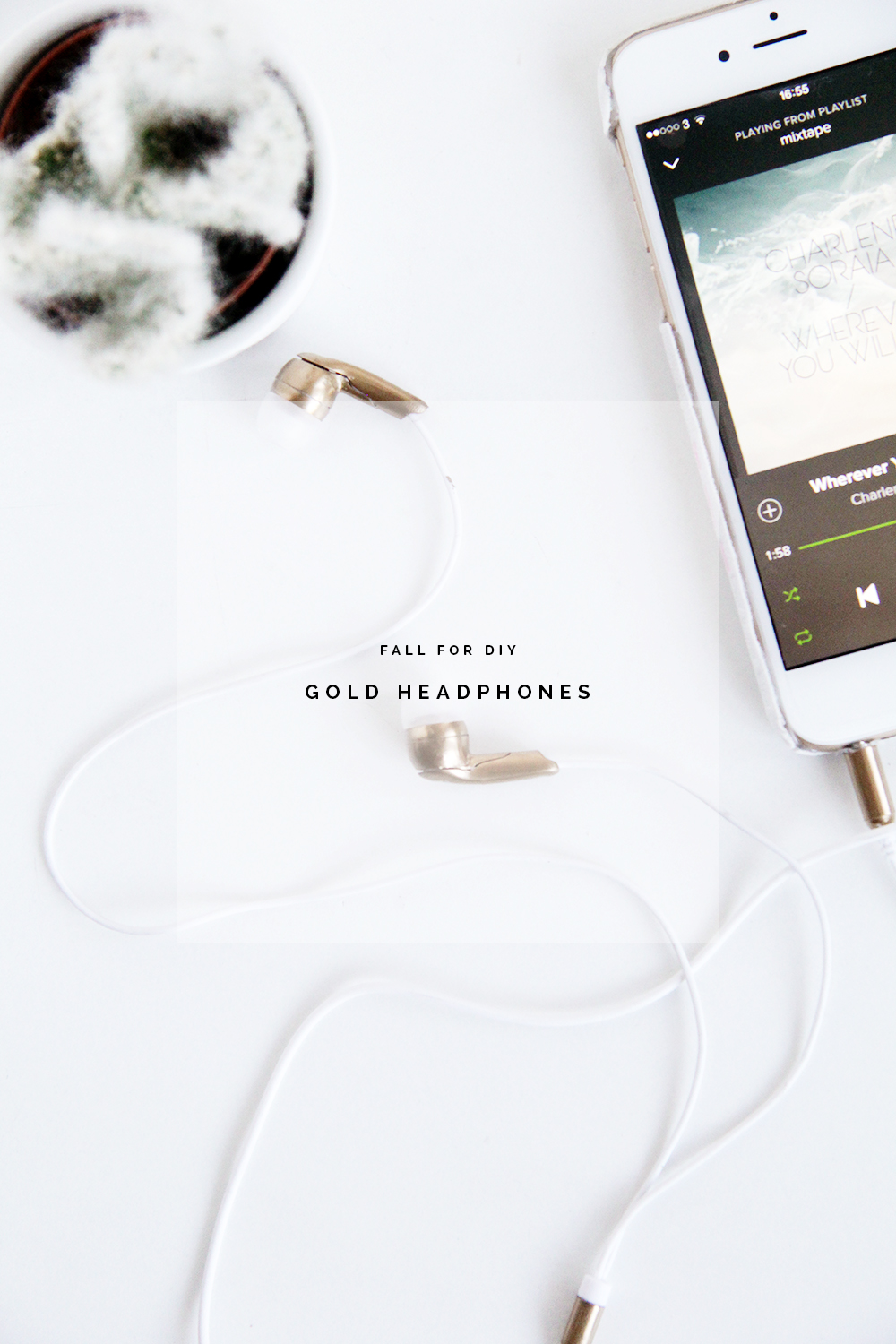 I've got a confession to make. I've become a bit of a podcast addict, slowly building up my catalogue so that I can fire one up at any time when I'm heading out to do some shopping or taking photos for the blog. I love listening to podcasts like This American Life for simple and beautiful stories or hard hitting journalism that you just can't stop thinking about for the next week. I also really enjoy listening to creative business podcasts. Listening to the expertise of others who have successfully built their businesses is inspiring and enlightening and being able to learn from the pros on the go makes me feel like a productivity power house! That's why you'll usually see me out and about rocking headphones and if I'm wearing them everyday then I'm making them gold! (to match my phone of course)..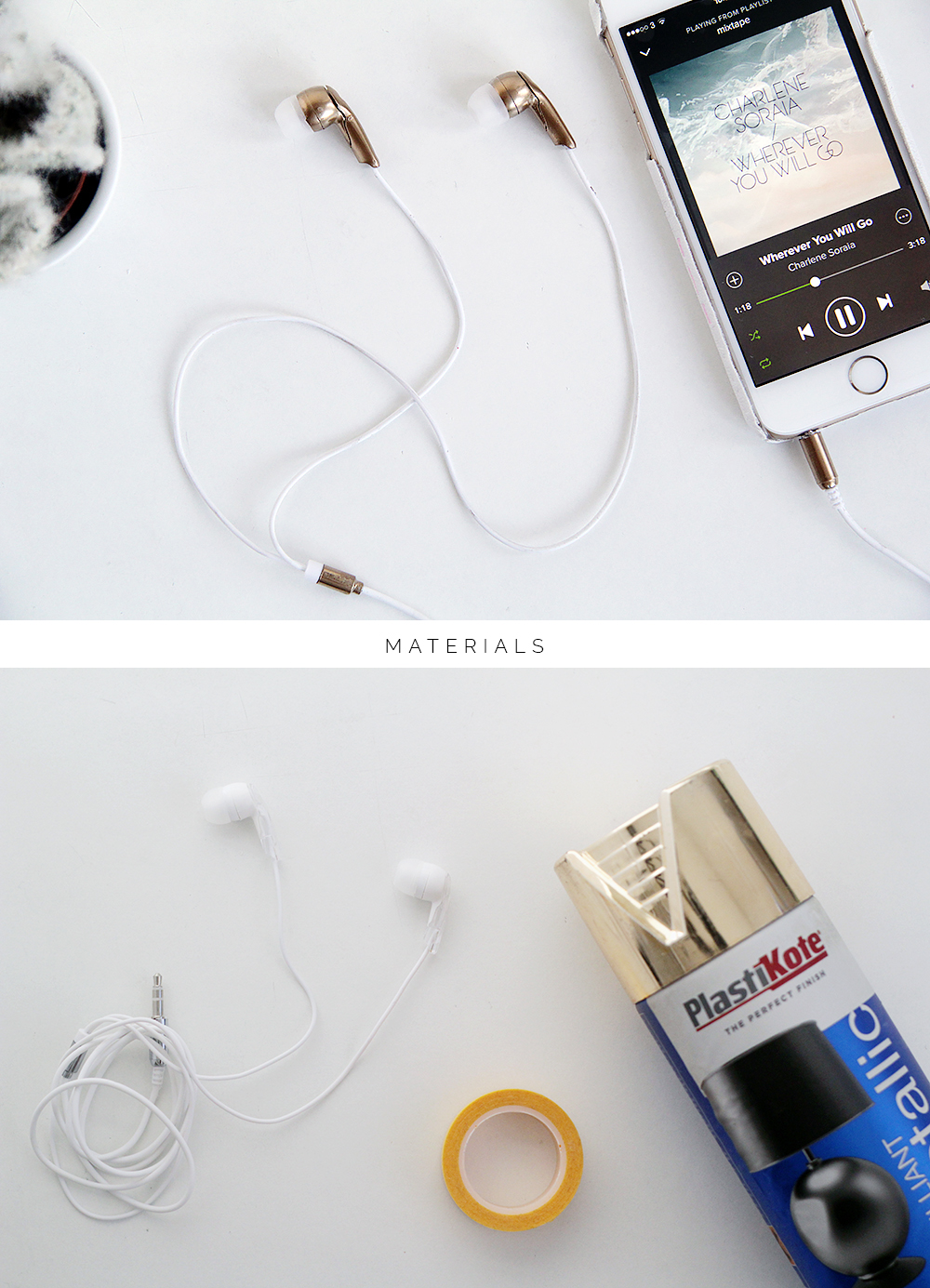 Keep reading to make your own DIY Gold Earbud Headphones.
Instructions:
1. Remove the rubber from the ends of the earbuds and put aside safely for later.
2. Cover the tips and the cord with masking tape. The further down the cord you can tape the less chance you'll get metallic paint on the cord. Tape up any other parts of the cord you'd like to make gold and shiny.
3. Spray the exposed earbud on one side, leave to dry, turn over and then spray on the other side. Spray thin layers to create the best shine.

4. Wipe off any excess paint from the wires and remove the tape.