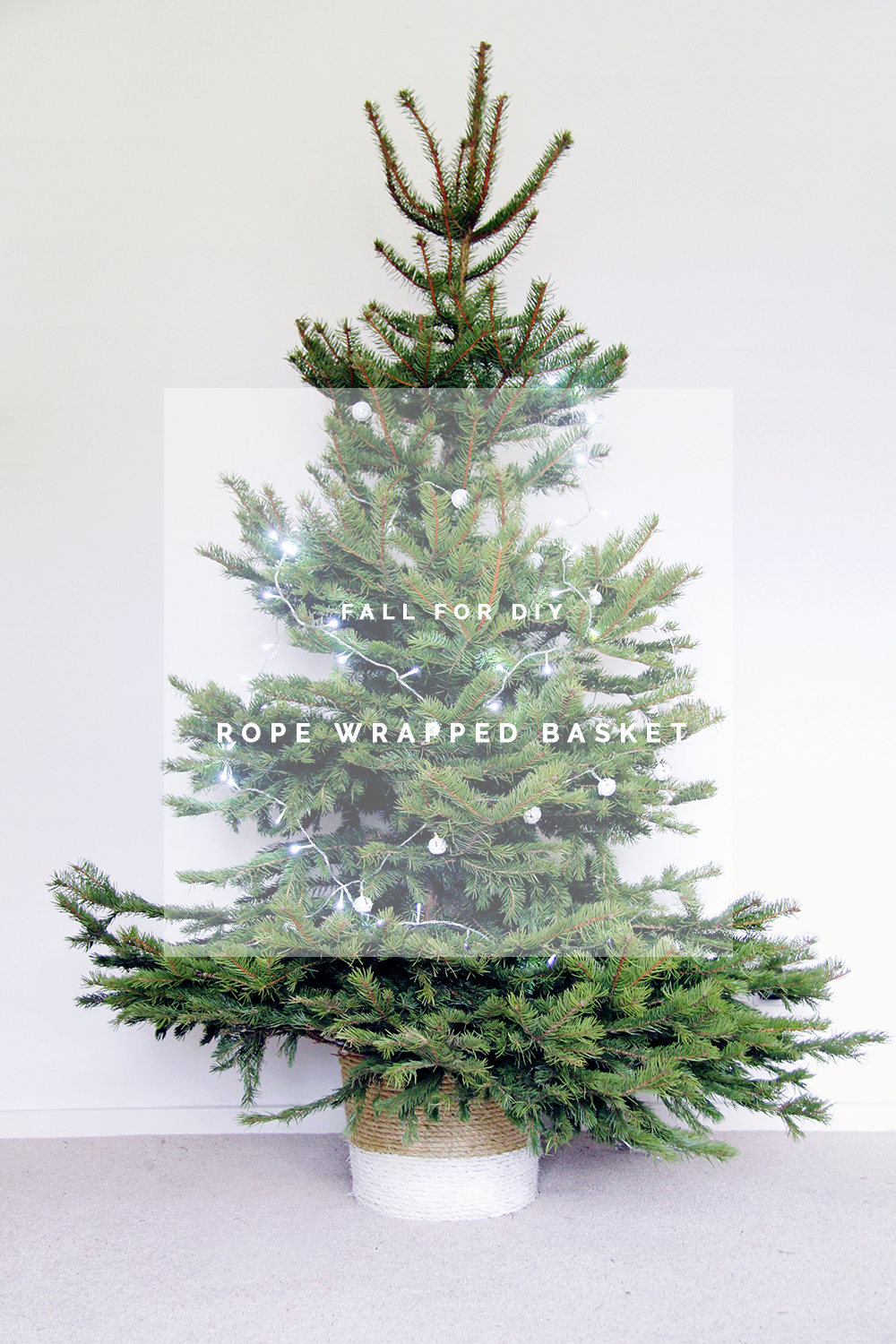 You would think buying a bucket is easy. Four DIY/home stores later we finally found this perfect purple guy at what was the smallest and most independent shop in our area… of course! Well, we loved our purple bucket for saving the day and keeping our tree alive but purple… at christmas? Not for me. So I gave my purple friend a little makeover to go with our more earthy decorations. Now I love him even more!
Ok, I'm going to stop referring to the bucket as if it was human now.
Materials: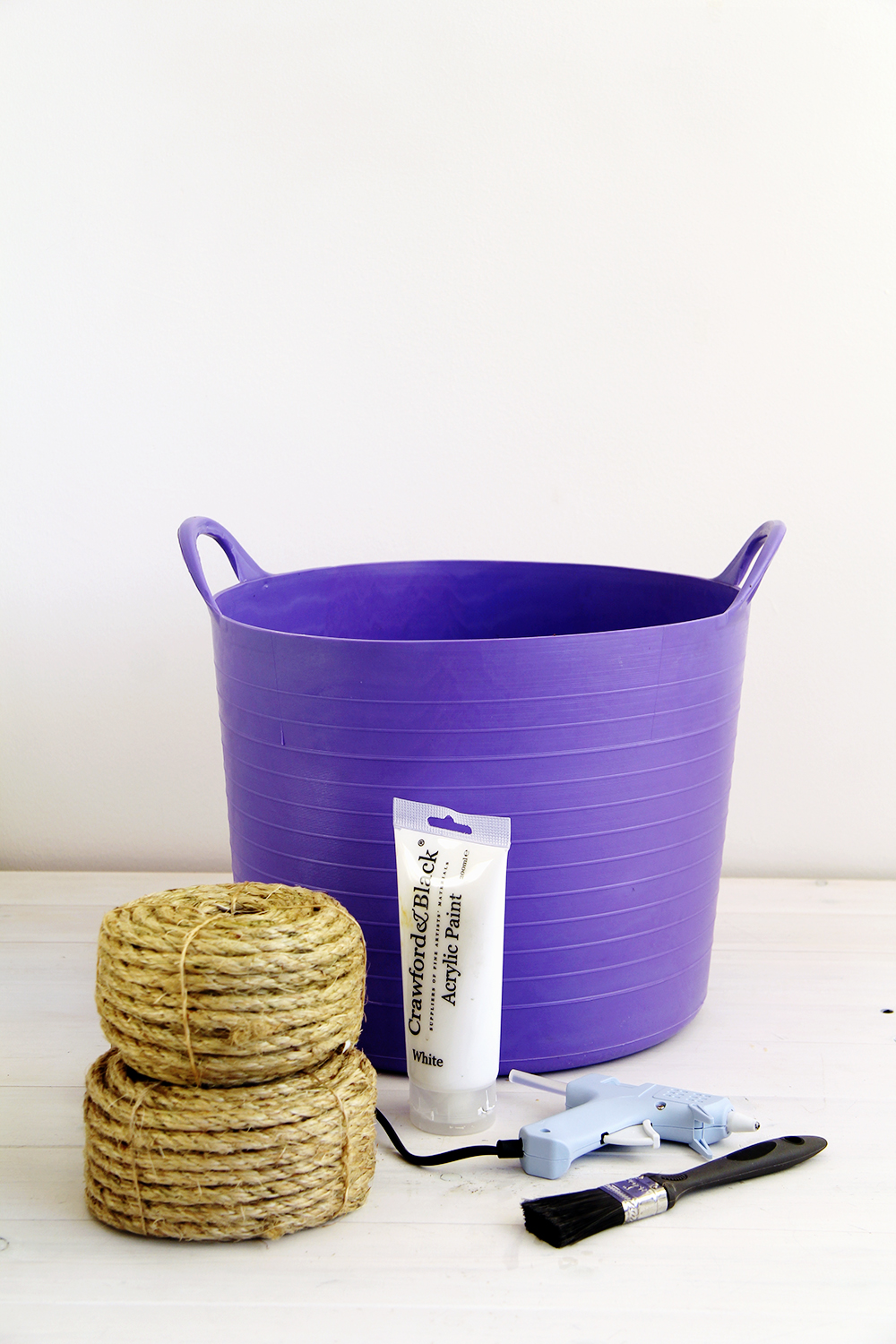 Instructions:
1. Starting from the bottom of the bucket spread glue around the whole of the circumference pressing the rope to it in sections.
2. Once the first round is secured continue to wrap just using the glue gun periodically to secure in place.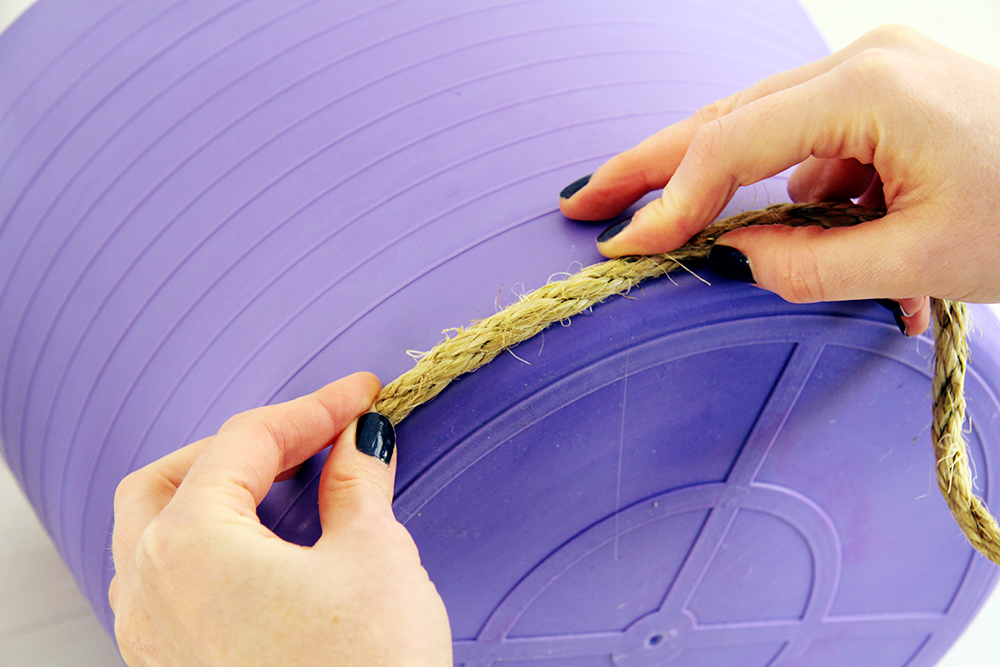 3. Keep wrapping until the top of the bucket. If your bucket has handles the cover them too.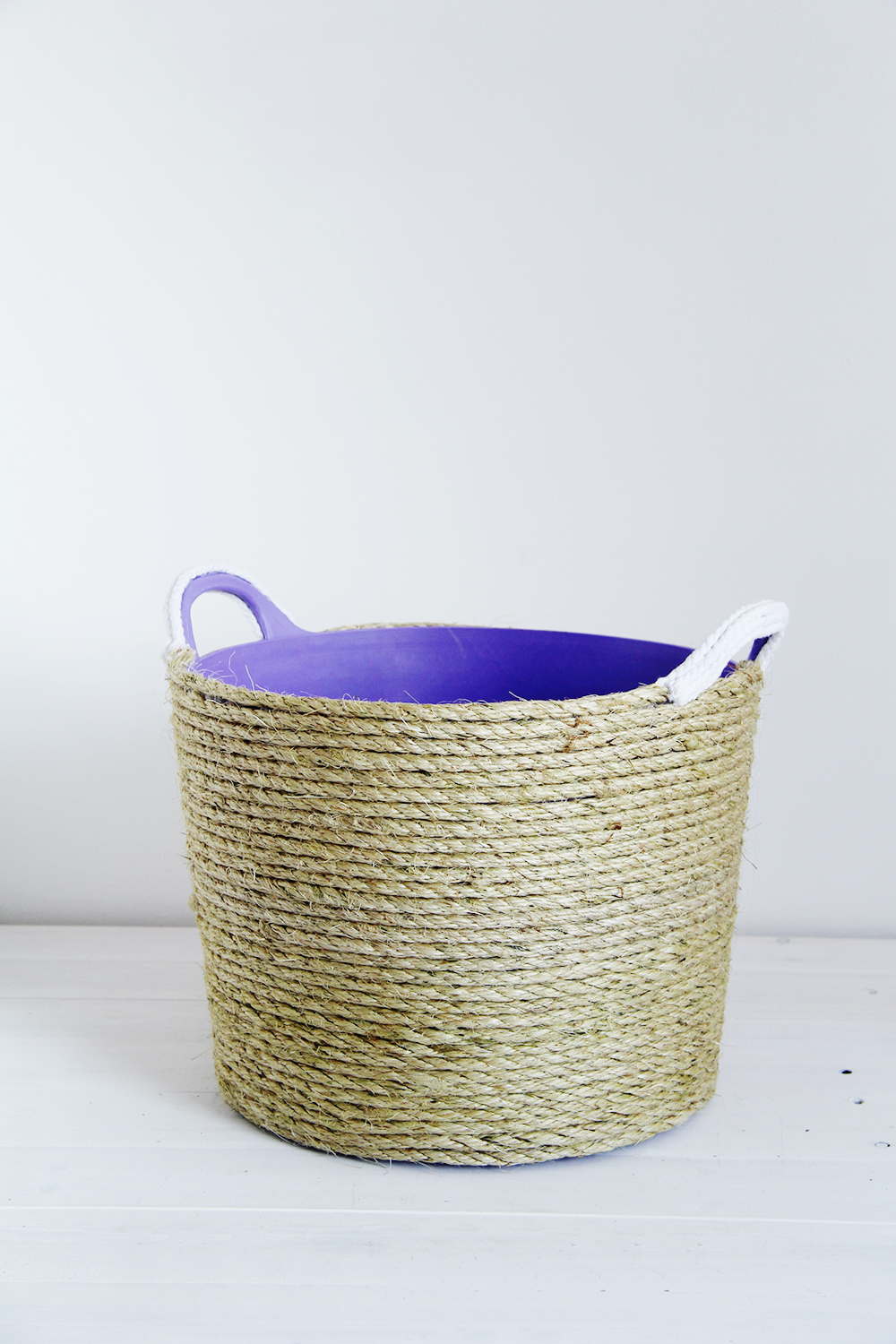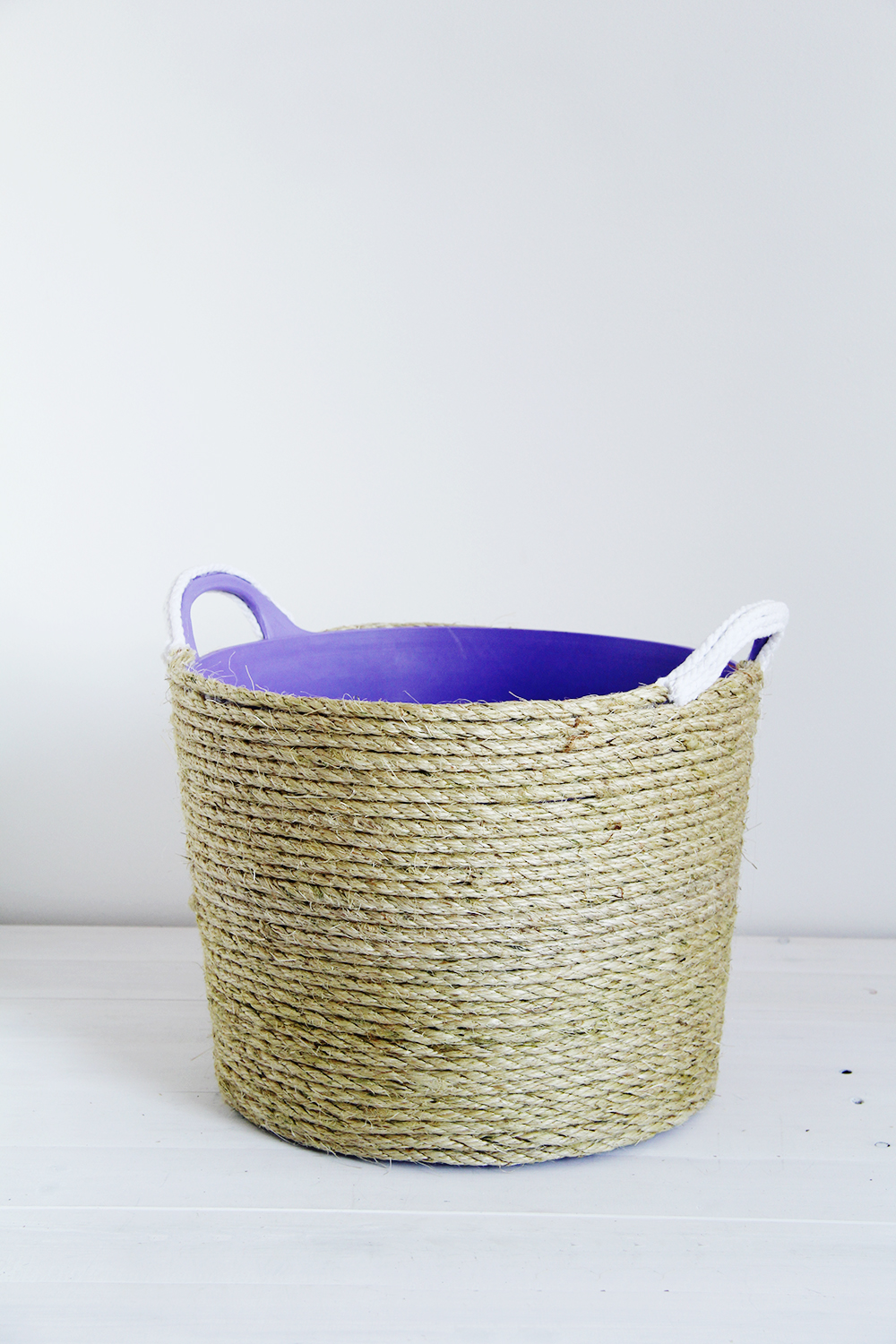 4. Paint the bottom half of the rope basket with white paint.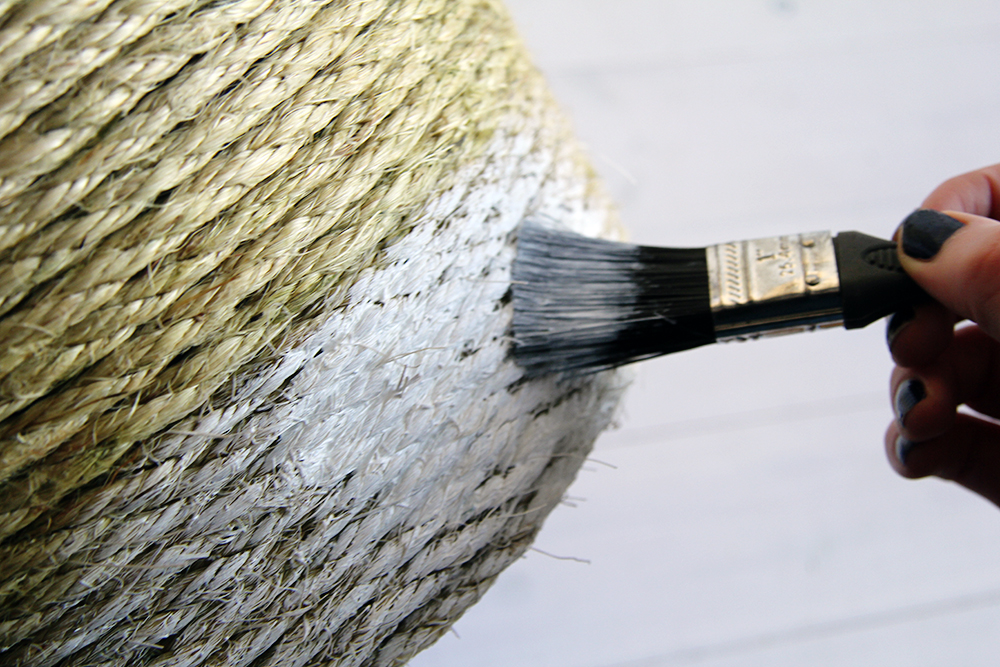 Once this is dry you have a rustic, homely looking waterproof bucket to spread your presents around. I know I'll be keeping my tree up longer this year (or next…)