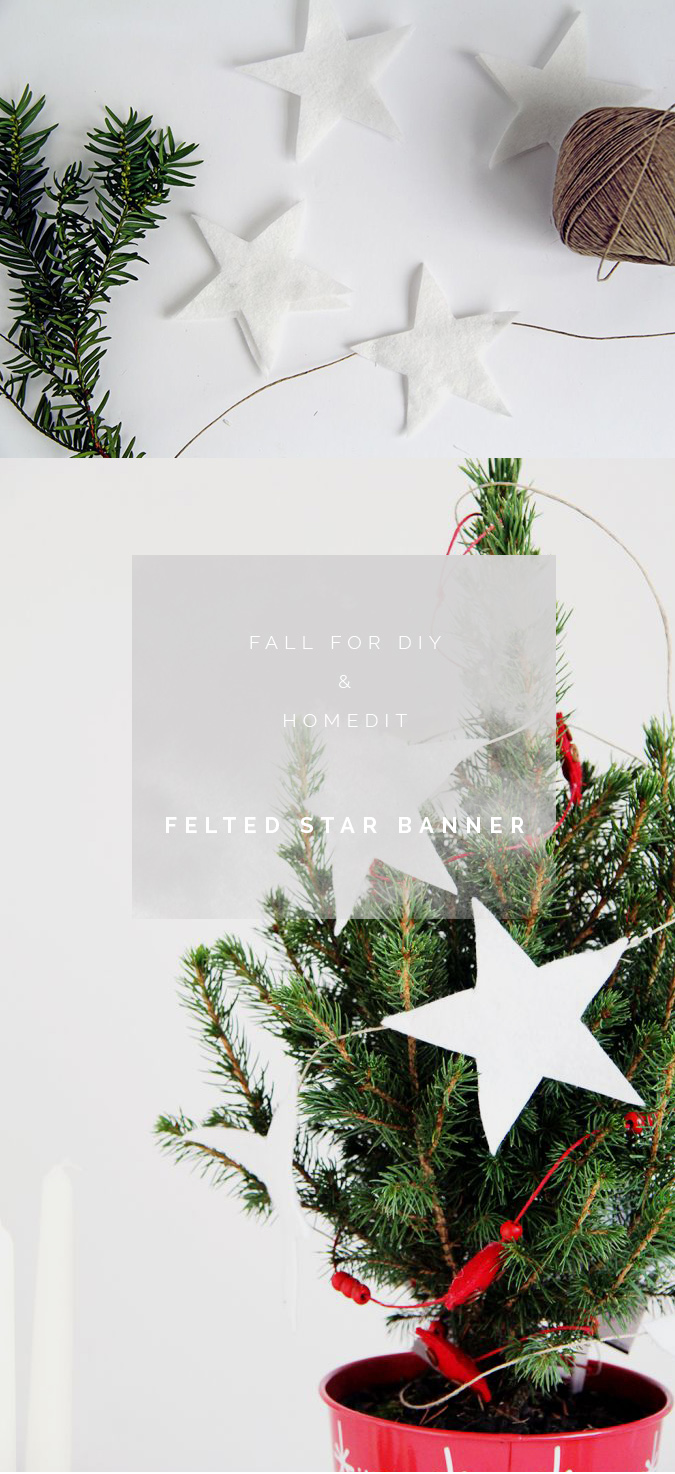 I hope you're all ready for some serious Christmas loving around here because it's pretty much all you will be getting from now on up until the big day! I know that some of you may have already had their fill of festivities but for those of you like me, who have some kind of weird aversion to any weather that requires a coat it's already been a few months of duvet days and generally avoiding outdoor life. Winter is long and dark and relentless, and with nothing to look forward to until spring returns (Ok, a little melodramatic) so I'll be milking Christmas for all it's worth.
To be fair there are lots of things I do like about the winter. Curling up under blankets and reading, all the hot drinks and getting together to make things! This is a great project to make with your friends or family. The more people you have the longer your garland! So get the fire going, the wine mulling and the scissors.. snipping away! Head over to Homedit to see the full tutorial.
And don't forget to show us what you've been making for the holidays over on Instagram using the tag #fallforxmas. I want to see your lovely Christmas makes!!