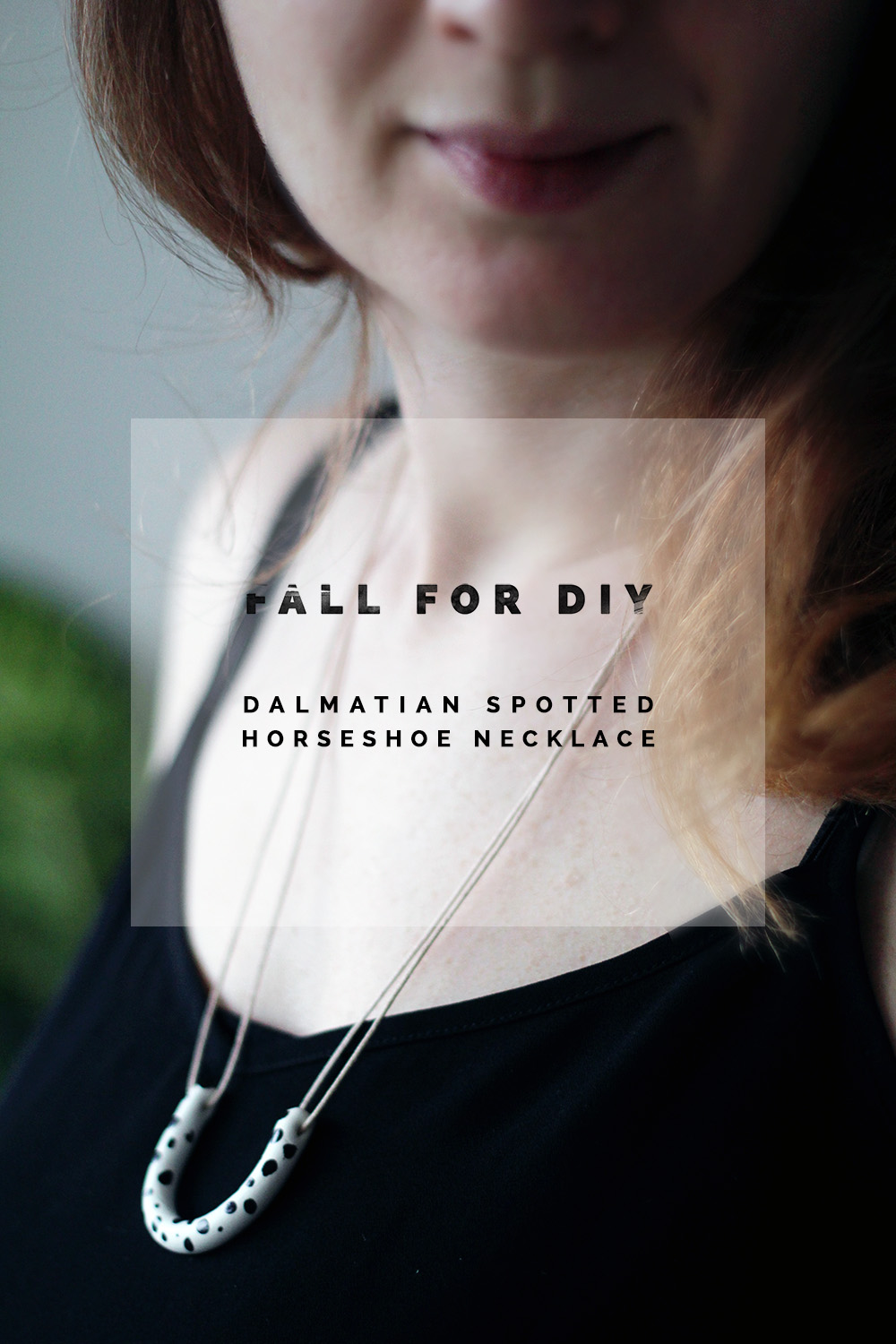 It's been a while since my last jewellery DIY post. Recently I've been making a lot of interior accessories rather than the wearable kind. Maybe it's the weather. It brings out the nesting instinct inside of me. I want my home to be full of wonderful, shiny things because I'm not leaving again until spring… (well, if I had my way anyway). I've also been blogging for a couple of interior design focussed blogs (Design*Sponge and Homedit for anyone who missed the memo) and so a lot of my research has been focussed on this area. This tutorial actually came from a little left over clay I had working on a different project (you'll have to wait for next week to see that) and after I made this I thought it was so cute I just had to share it with you! Some of my favourite ever DIY's are the unplanned, impromptu, I just had to share this kind so I hope you like it as much as I do!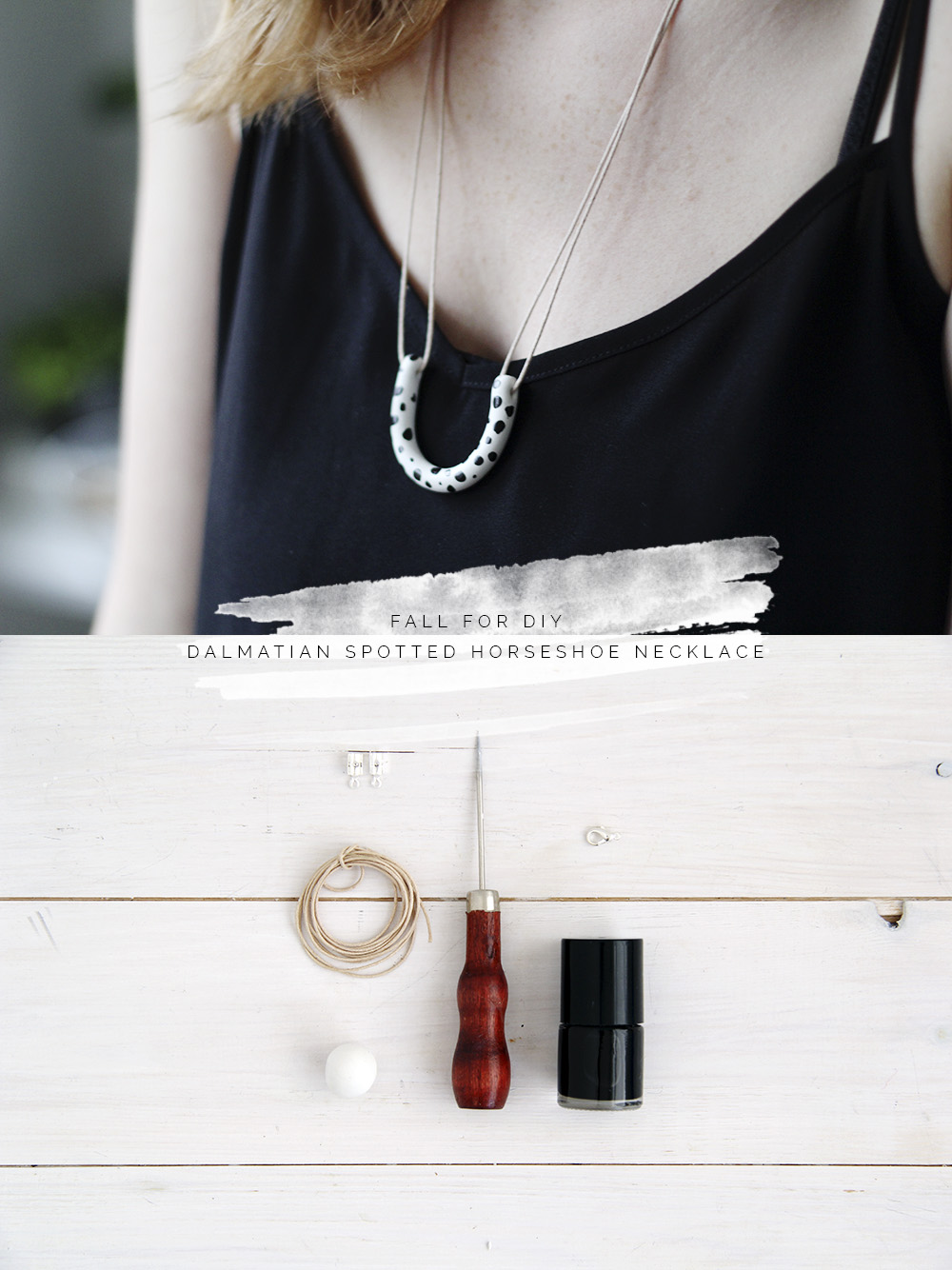 Materials:
Polymer/Air Dry Clay
Beading Awl/Skewer
Black nail varnish
Cotton Cord
Cord Ends
Jump Rings
Clasp
Instructions:
1. Roll out a thin sausage of clay. Make sure the outer sides are smooth and wrinkle free.
2. Use the awl/skewer to poke through a hole at each end of the clay.
3. Roll over so that the holes are horizontal and curve into a horseshoe shape.
4. Either bake (on a low heat for about half an hour) or leave the clay to air dry. Once cool/hard paint irregular black spots all over the horseshoe.
Mix up the spots painting bigger and smaller spots randomly over the clay.
5. Cut the cotton cord into two equal sized pieces that are both the length required for the necklace. (Check this by wrapping the cord around your neck and testing the length.)
6. Thread each piece through one of the holes and bring both ends together.
7. Close the cord ends over each double cord and attach a clasp using jump rings (check out our ecourse Beads & Baubles to learn more about these techniques)