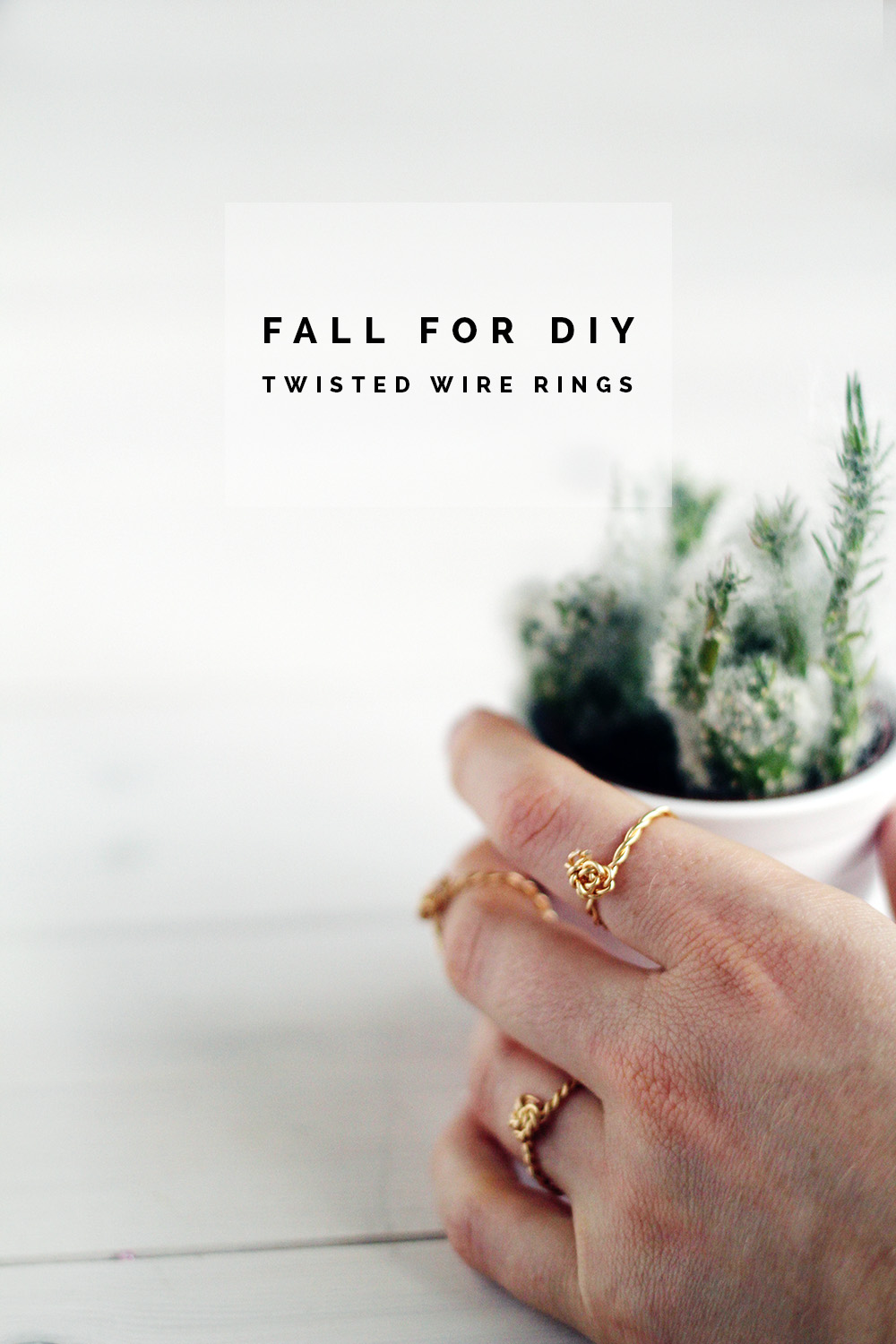 I've never been a ring wearer. I think it was because in my early 20's I put weight on and (as well as everywhere else) my fingers ballooned up like sausages. Finding rings in shops was a bit of a nightmare and when I did find a ring that squeezed on it rubbed against the insides of my podgy little digits and would subsequently end up lost in the bottom of my handbag for all eternity. Now, thanks to cycling to work, the occasional run and living with a vegan man I have shed those excess pounds and my fingers are ring ready again and I have my happy claws on these Twisted, Knotted rings.
Materials:
*I've done the hard work for you and found links so you can easily buy the materials I've used if you like. Click on the materials above to go straight to them. They are affiliate links so if you choose to buy I make a tiny bit of dollar to put towards new projects!
Instructions:
1. Cut a length of wire 30cm/15″ and roughly fold in half into a fish shape.
2. Twist the 'tail' and bend the wire ends outwards.
3. Begin to twist the body of the fish whilst holding the tail.

4. Continue to twist until until you have a long wire with a little bobble at the end.

5. Wrap the wire around the ring mandrel so the ends cross.
6. Start to twist the ends around each other to create a spiral knot.
7. Cut off the excess wire.

8. File the ends of the wire with a nail file and squeeze them close to the rest of the knot with chain nose pliers.
What do you think? Definitely a reason to start wearing rings again right!?