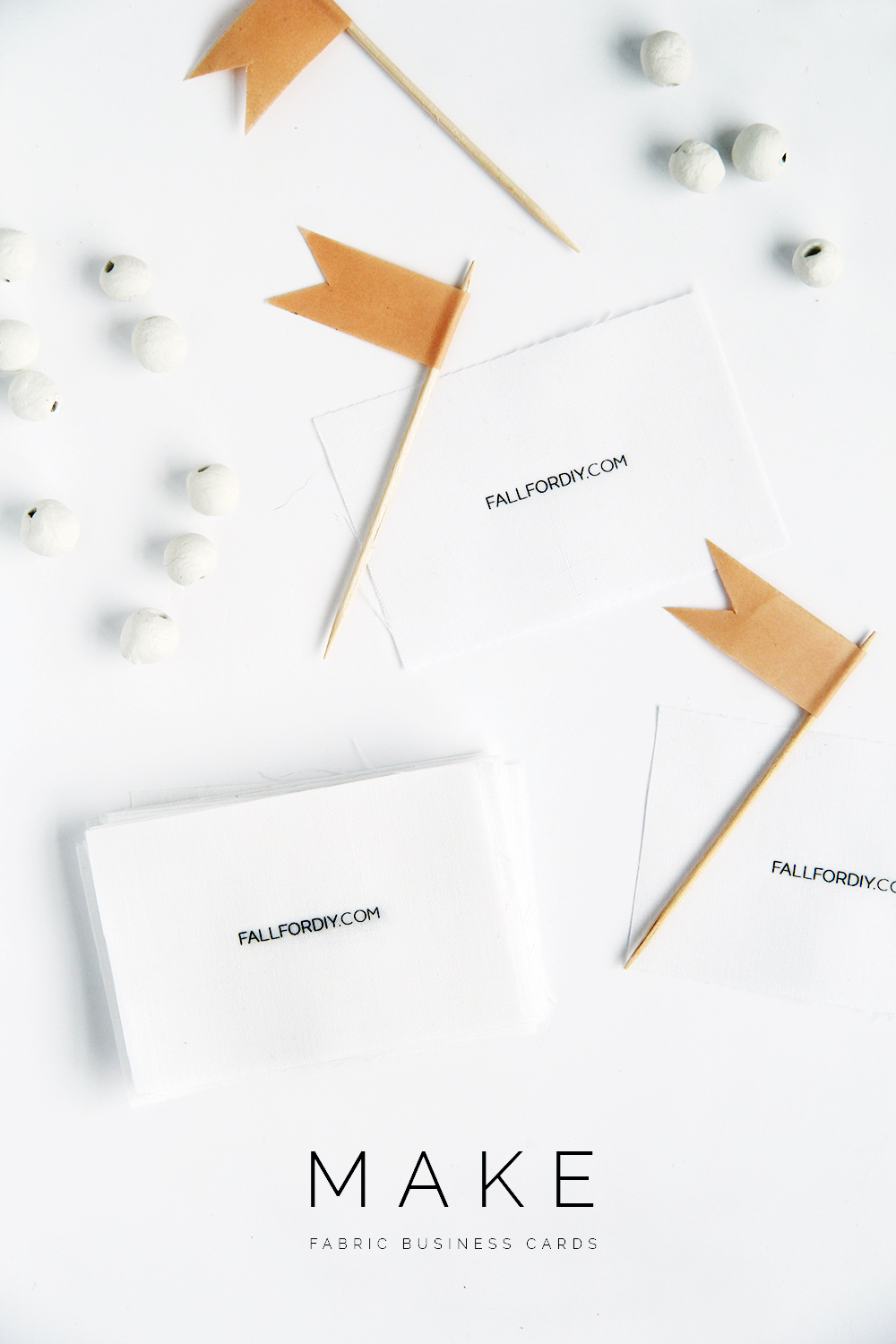 Yesterday I was lucky enough to get to spend the day in a field full of bloggers attending workshops, making cocktails and generally getting to know the UK blogging scene a little better. As well as bloggers from all different genres, some fantastic speakers and 'industry' people were going along so I knew I needed to take business cards that would leave a lasting impression so I took along these DIY fabric ones.
I've made these business cards before. Whenever I take them to events they go down a storm. They're like my networking party trick. They also say so much about my blog and what I do. They are on brand, simply designed and a little different. All attributes I would love for readers to take away from my blog. And to top it off, people love to stroke them!
For me this is a great way to make an impact and be remembered by individuals I've only had the chance to briefly talk to and they are very cheap and easy to produce. Perfect combo!
Materials:
Instructions:
1. Cut your fabric into 2″ x 3″ rectangles. You can do this with scissors but I like the clean, straight lines a rotary cutter gives you.
2. Print out your blog info onto iron on transfer paper. Remember to reverse your document when printing so that when you transfer the writing is the correct way around. Cut closely around your lettering.
3. Put your iron on steam and lay a rectangle of fabric flat on your ironing board. Place the transfer paper print side down onto the fabric.

4. Cover with another scrap piece of fabric to protect the card whilst your pressing. You can dampen this to create even more steam if you want.
5. Press the iron down over all the layers. Read the instructions that come with your transfer paper for the best time and heat here. I normally hold it down for 10 second leave the fabric to cool. Test to see if the image has transferred and if not, press again.
6. Once the image has transferred carefully peel the paper back to reveal you website info!

7. This time I left the card untreated, but if you want the fabric to have some stability to the fabric coat in a layer of fabric stiffener and lay flat the dry.